TRAVEL & LEISURE
iFly Is Melbourne's Multimillion-Dollar New Indoor Skydiving Centre
You can soar through the air — without having to jump out of a plane.
iFly Is Melbourne's Multimillion-Dollar New Indoor Skydiving Centre
You can soar through the air — without having to jump out of a plane.
Always wanted to soar though the air, but never felt the need to jump out of a plane? That's where iFLY comes in. Open on the Gold Coast since 2016 and in Brisbane from last month, the indoor skydiving chain has officially opened the doors to its first Melbourne outpost
The $15 million centre is located in a warehouse in Essendon Fields, just off the Calder near DFO. It's hoping to cater to daredevils who like their thrills a little closer to home (and closer to the ground) with a purpose-built vertical wind tunnel that gives you the sensation of free-falling from the sky.  (You can also pretend you're reliving whichever skydiving-based movie scene takes your fancy — finding your inner Keanu, Point Break–style, is our pick.)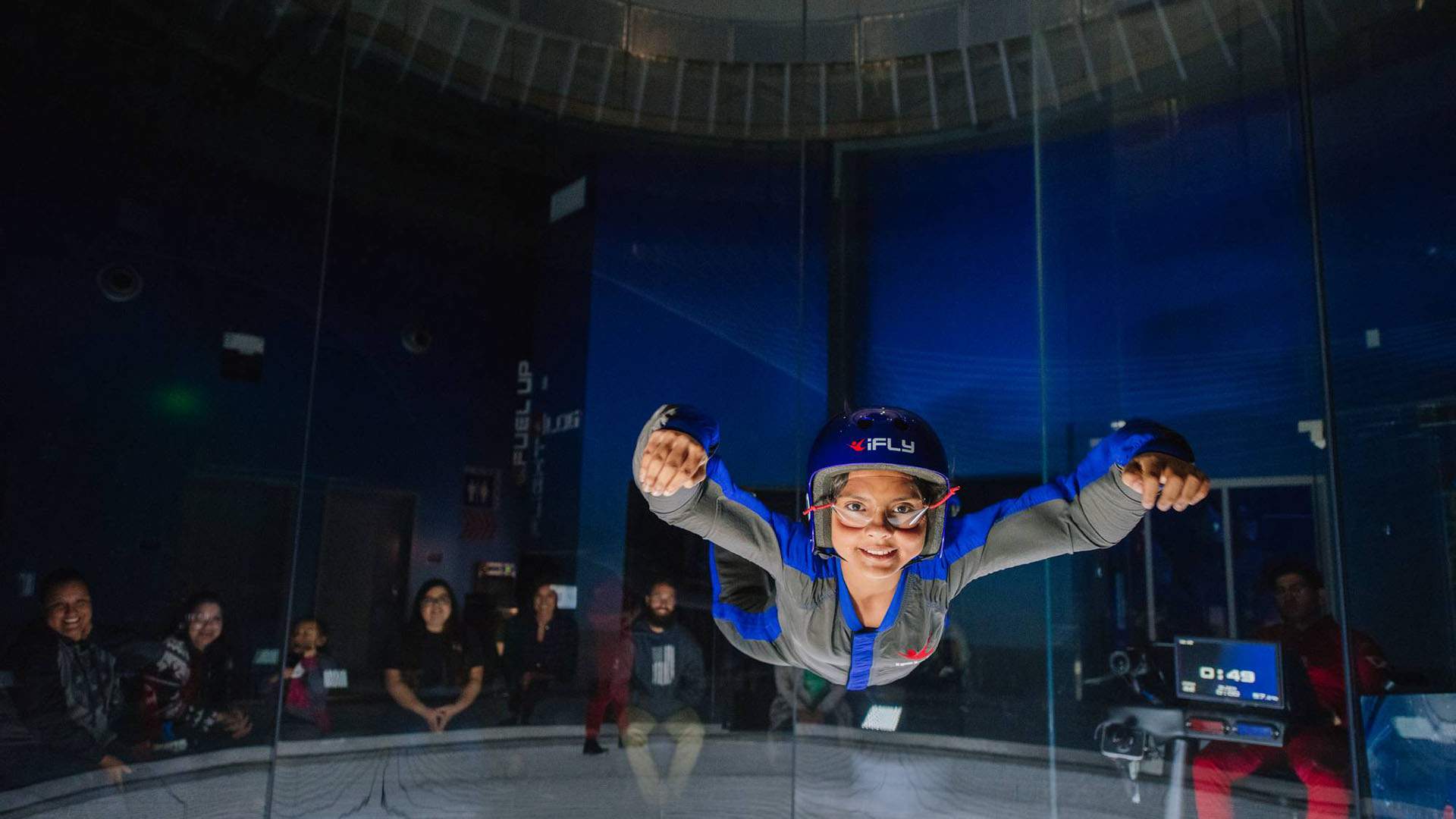 iFLY BrisbaneHere's how it works: the vertical wind tunnel whips up wind from above, which is then pushed down the sides of the structure. Next, the air is channelled up out of the floor, into the enclosed glass chamber. Eager adrenaline junkies then float on the kind of cushion that no one can see — while supervised by a certified skydiving instructor, because safety still matters.
You'll be fully briefed on what to do beforehand — and you'll end up riding the wind for around a minute, which is approximately one-and-a-half times the usual tandem skydive length according to iFLY. For two flights (and all the training and gear), you'll be paying $79 off-peak — or $99 on weekends between 9.30am and 5.30pm. For four flights, it's $119 (or $139 on weekends) and family packages start at $365.
iFly is open every day of the week from 9am until 10am, so you can fly after work, too.
Find iFLY Melbourne at 2 Burns Street, Essendon Fields. 
Top image: iFLY Brisbane.
Published on November 12, 2019 by Sarah Ward