TRAVEL & LEISURE
12 Luxe Melbourne Spots You Can Enjoy For Less Than $50 This Summer
Soak up the season in style without the massive bill.
12 Luxe Melbourne Spots You Can Enjoy For Less Than $50 This Summer
Soak up the season in style without the massive bill.
in partnership with

So you've made it through another year. And whether it was a slog or not, you are entitled to treat yourself this holiday season. To some that may be a festive getaway; to others, it might be telling your friends you're busy for the night while you hit the couch and get through all those new Netflix shows you may have missed this year — rumour has it Sabrina is coming back this month with a special Christmas episode. Others still may want to embrace the outside world and head out.
If that's you, Melbourne is chockers with fancy destinations you've probably got on your 'for a special occasion' list, but we're here to tell you that every occasion is a special occasion. So splash out and remember you only live once and that life should be filled with bubbly wine. But, if your budget only stretches to bubbly water, we hear you and have teamed up with Bank of Melbourne to help you out. While we've rounded up some top-notch, splashy places, we've also figured out how you can head to these and not spend more than $50.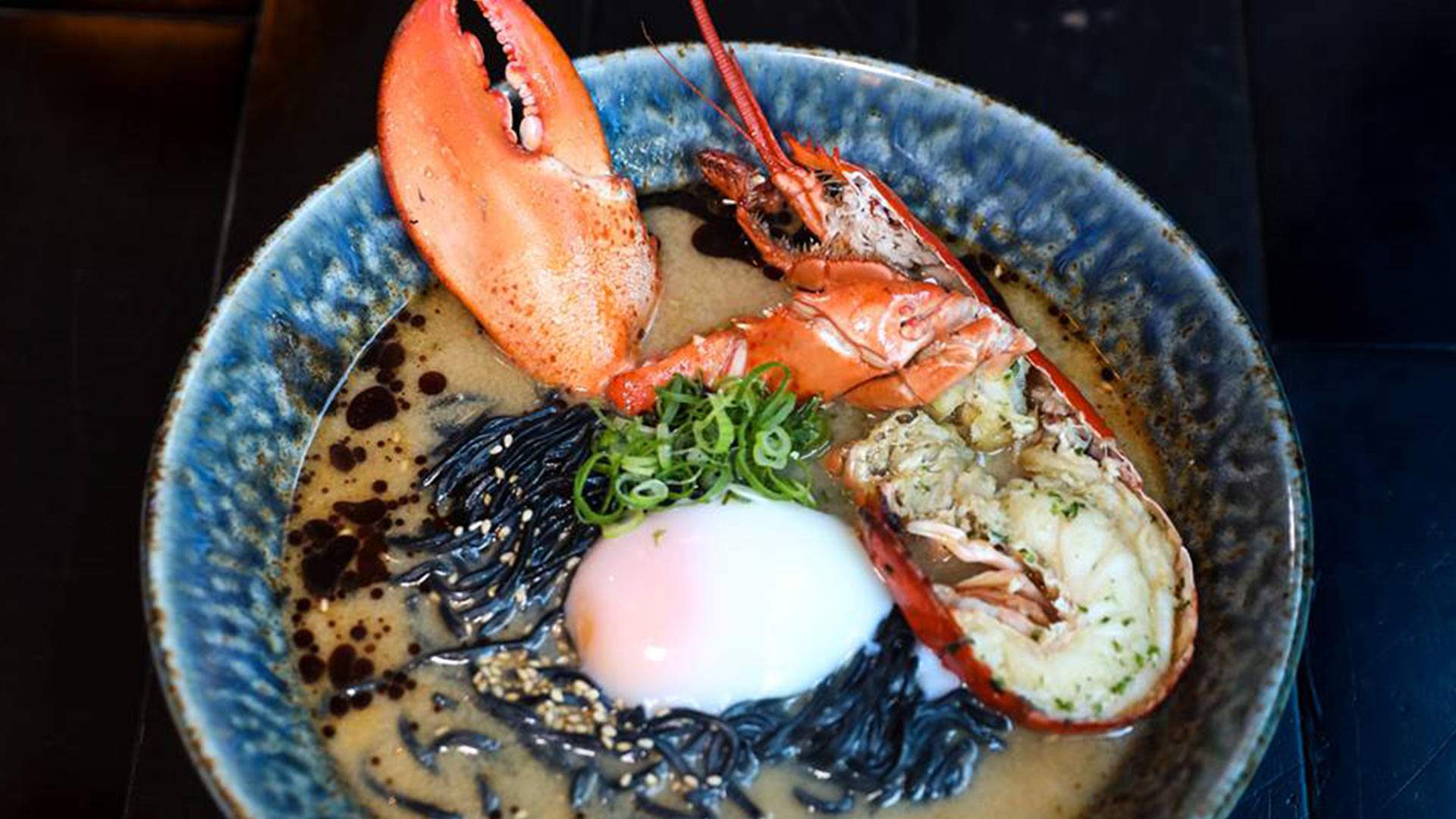 ORDER A LOBSTER FEAST AT UNABARA
Get some of the aphrodisiacs of the sea (aphroseasiacs, if you will) with a jaunt into Unabara. A Japanese restaurant specialising in lobster and oysters, Unabara has two presences in Melbourne — its Emporium restaurant and a newer ramen house in Melbourne Central. Pop into the Emporium lobster bar for a half South Australian rock lobster grilled and served with fries, salad and your choice of sauces for $39.90 — saving room if possible to peruse the oyster menu (they're served nine different ways). Or, head into the ramen bar for a bowl of Deluxe Unabara Lobster Sapporo Miso Ramen, also featuring half a crustacean for $28.90.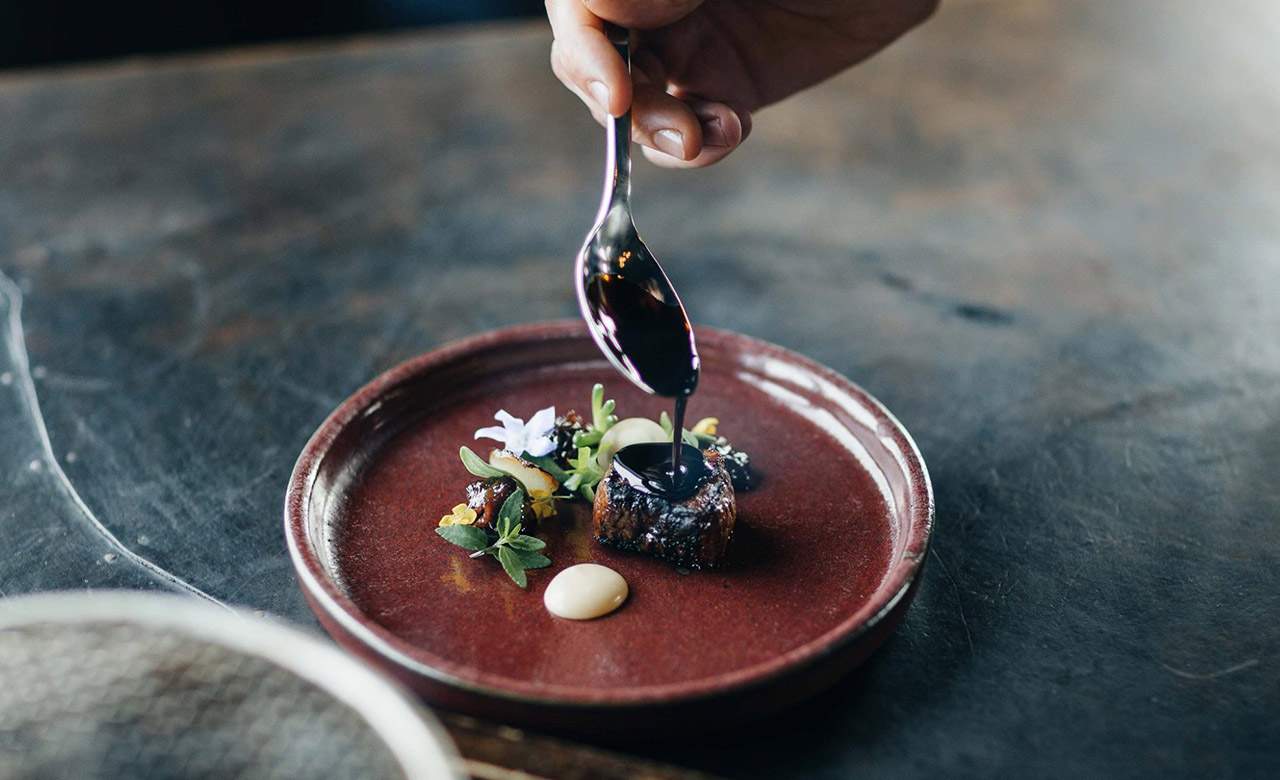 GRAB VUE DE MONDE FARE AT LUI BAR
Nestled next to ultra-fine dining Vue De Monde, the jewel on Shannon Bennett's crown, is Lui Bar. Also on the 55th floor of the Rialto and with a dress code, Lui Bar gives you the fancy feels that VdM is known for but at a much, much smaller price point. Head up there for a Lui Counter Meal, a chance to sample some of Vue De Monde's fare via a lunch box for $39. You'll get a choice of three dishes, a glass of wine or beer and even have a sweet treat thrown in to finish. Check out the views up from the 55th floor and say "oooh, ritzy" as you figure out you're ascending more floors than dollars you'll pay. Available from Thursday to Sunday, 12–2pm.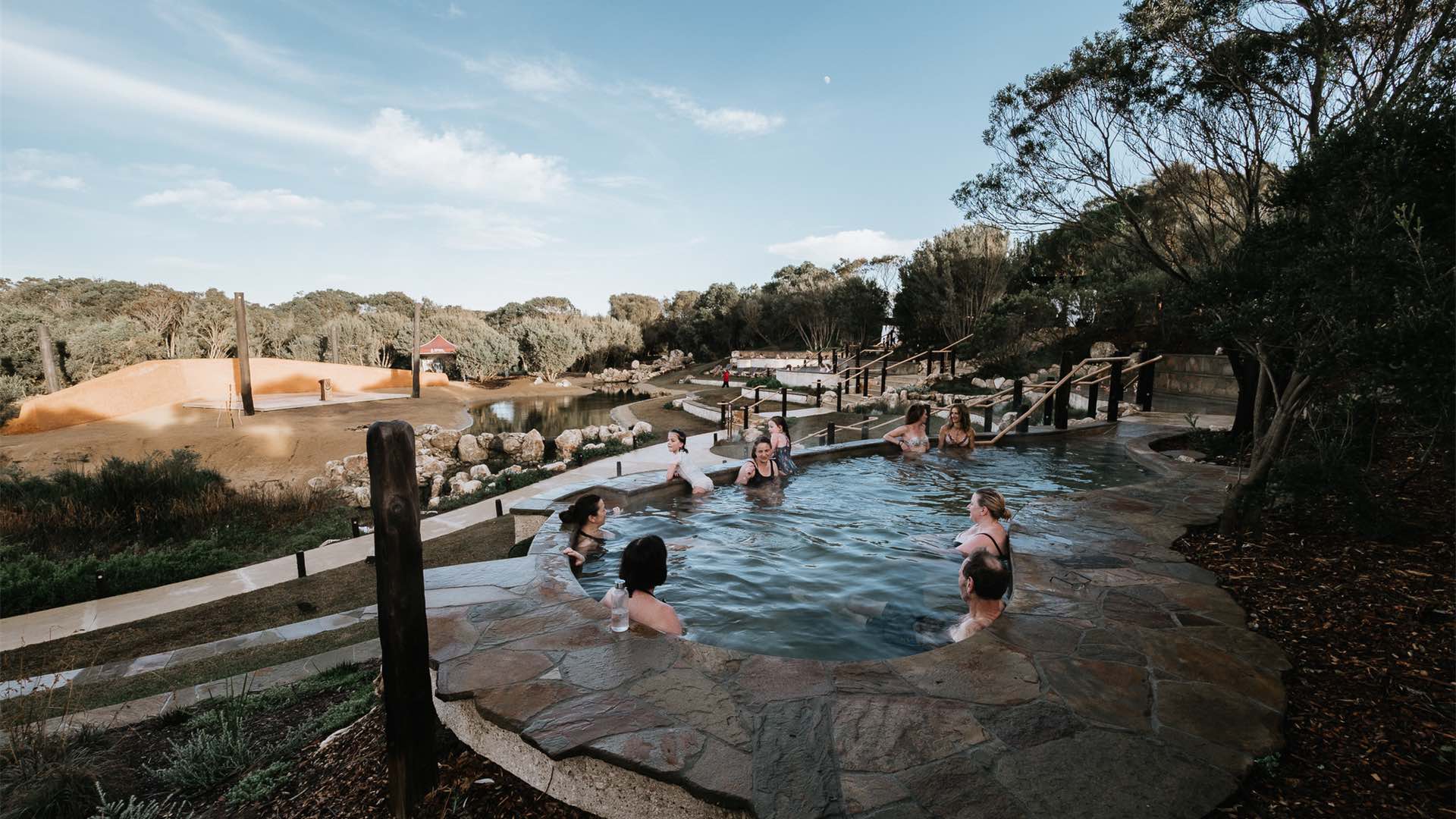 PAMPER YOURSELF AT THE PENINSULA HOT SPRINGS
The Mornington Peninsula Hot Springs has recently copped a big old refurb, meaning it's become even better, just in time for you and your tired bones to go, relax and rejuvenate a bit. The Bath House offers early bird and twilight bathing (weekdays before 9am and after 7pm) for $25 or off-peak (Monday to Friday) for $45. Stay as long as you want — or until they close at 10pm — soak those aching muscles and let your money woes float away. Who needs a fancy organic vegan mud spa experience when you can relax in beautiful mineral geothermal waters for under $50? You can also do a pizza and spa experience, FYI, which is a little more expensive, but we thought you should know.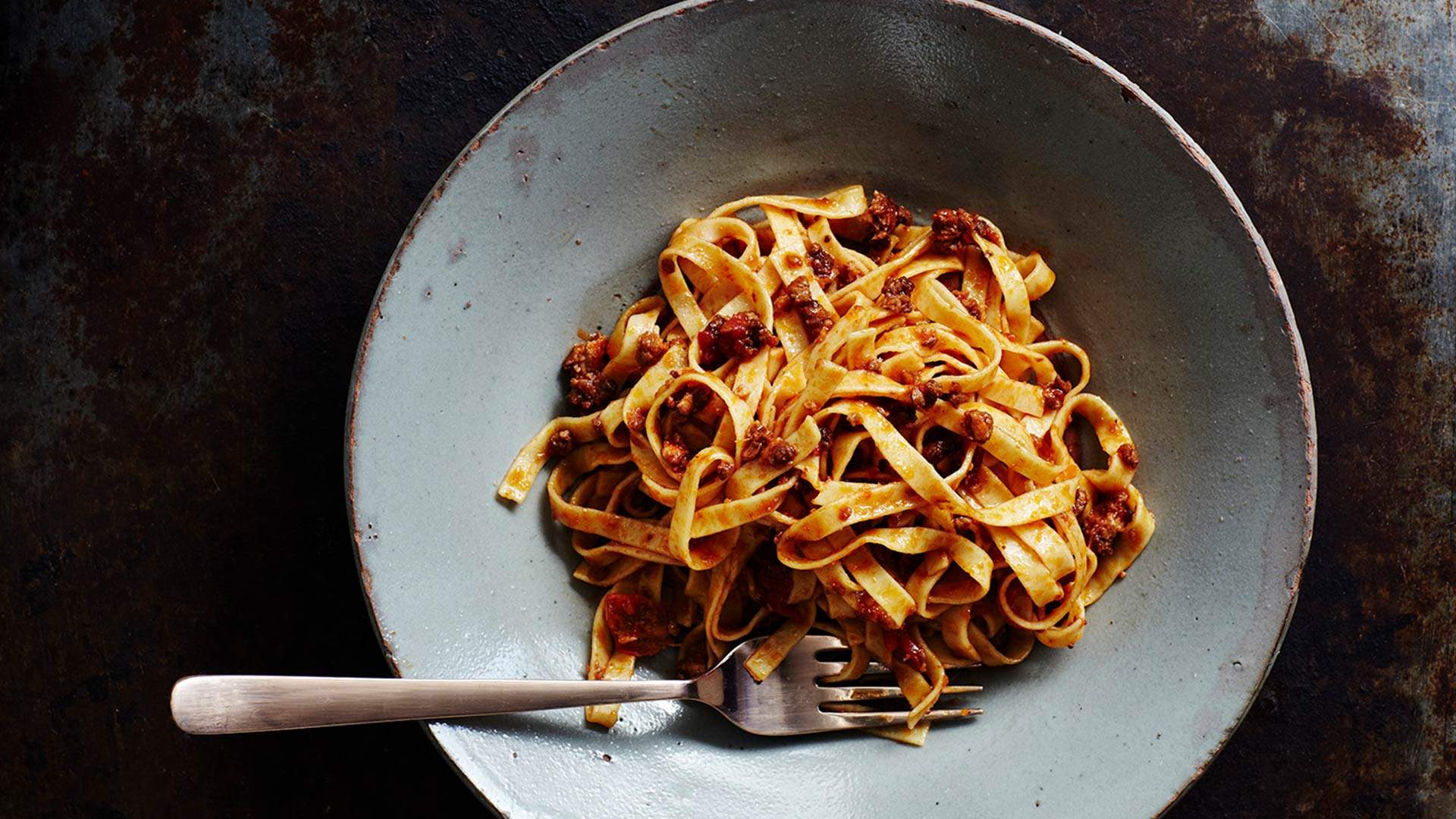 GRAB THE EXPRESS LUNCH AT CECCONI'S
Italian restaurant Cecconi's sits up the east end of Flinders Lane and houses a huge reputation, a cellar bar and some truly great bowls of pasta. It also runs a $40 express lunch special, wherein you can nab two courses and a glass of house wine for two lobsters. Cecconi's has been providing the hallmark of good Italian dining in Melbourne since 1998, and it's a critic's darling; this is a great option to get amongst it. Good news for coeliacs, too — there's even gluten-free bread and pasta options. Praise be to the Cecconi gods (the Bortolotto family, helmed by matriarch Olimpia).

ORDER FANCY COCKTAILS AT 1806
If it's cocktails you seek, it's luxe cocktails you'll find at 1806, designated fancy bar in Melbourne CBD. Probably one you've stumbled into late at night on your way up Exhibition Street, 1806 is anything but casual. The long and detailed list of cocktails is categorised by era, featuring cocktails that date from all the way back to 1650 till now. Named after the year the word 'cocktail' was first printed, 1806 offers theatricality, exemplary service and a sureness that you won't be stopping at just one cocktail: there's around 60 to try that range from $17 to $22.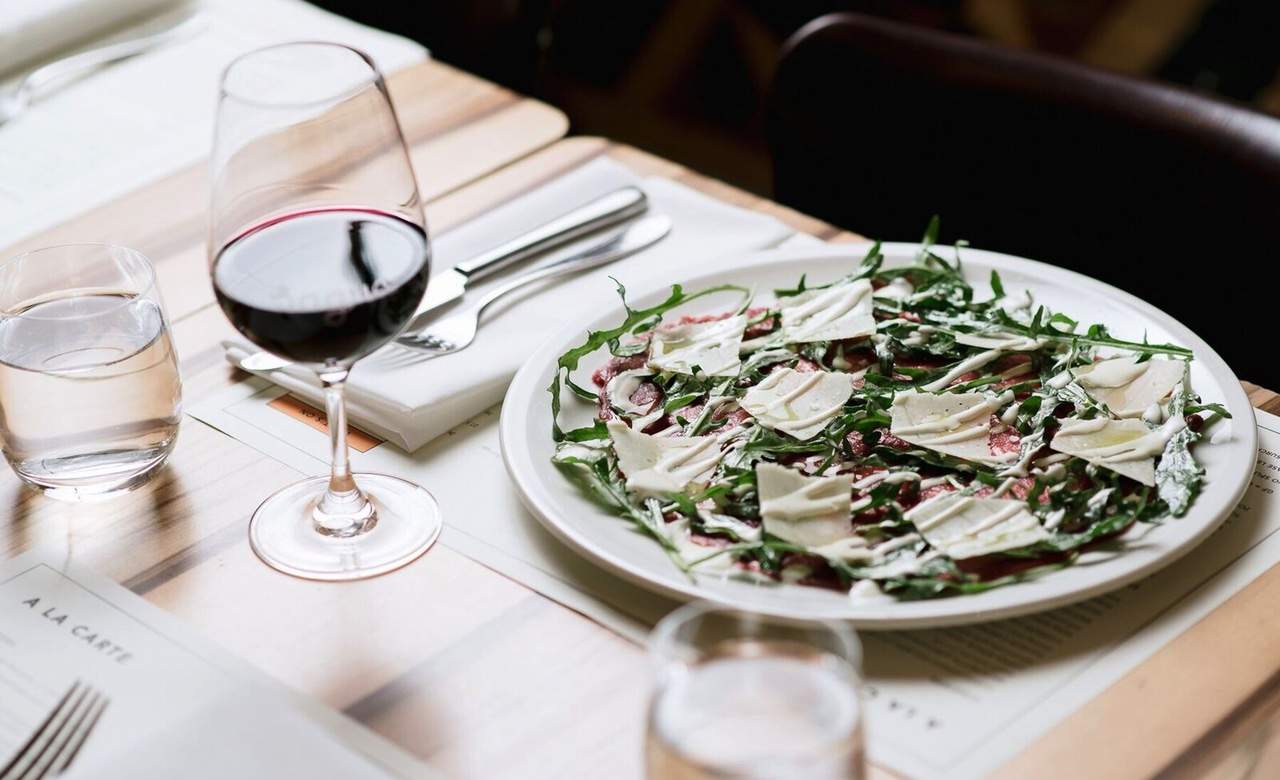 DINE ON TRUFFLES AT SAGRA
Sagra is a restaurant and bar on Malvern's Glenferrie Road that boasts a couple of levels, a rooftop bar and modern arty decor. They also feature, on the seafood-heavy and comfort-high menu, a couple of dishes where you can sample the culinary world's version of gold: truffles. Sniffed out by animals but dug up by people, truffles are rare (and expensive) because of their difficulty to farm, so, unfortunately for us, they're always found in small doses. But here at Sagra, you can find them aplenty. Opt for the duck liver pâté with truffled clover honey ($18), crayfish roll with truffle aioli ($12), a smoky risotto funghi with white truffle oil ($30), the half roasted duck served with truffle ($42) or the hand-cut chips with truffle pecorino ($13).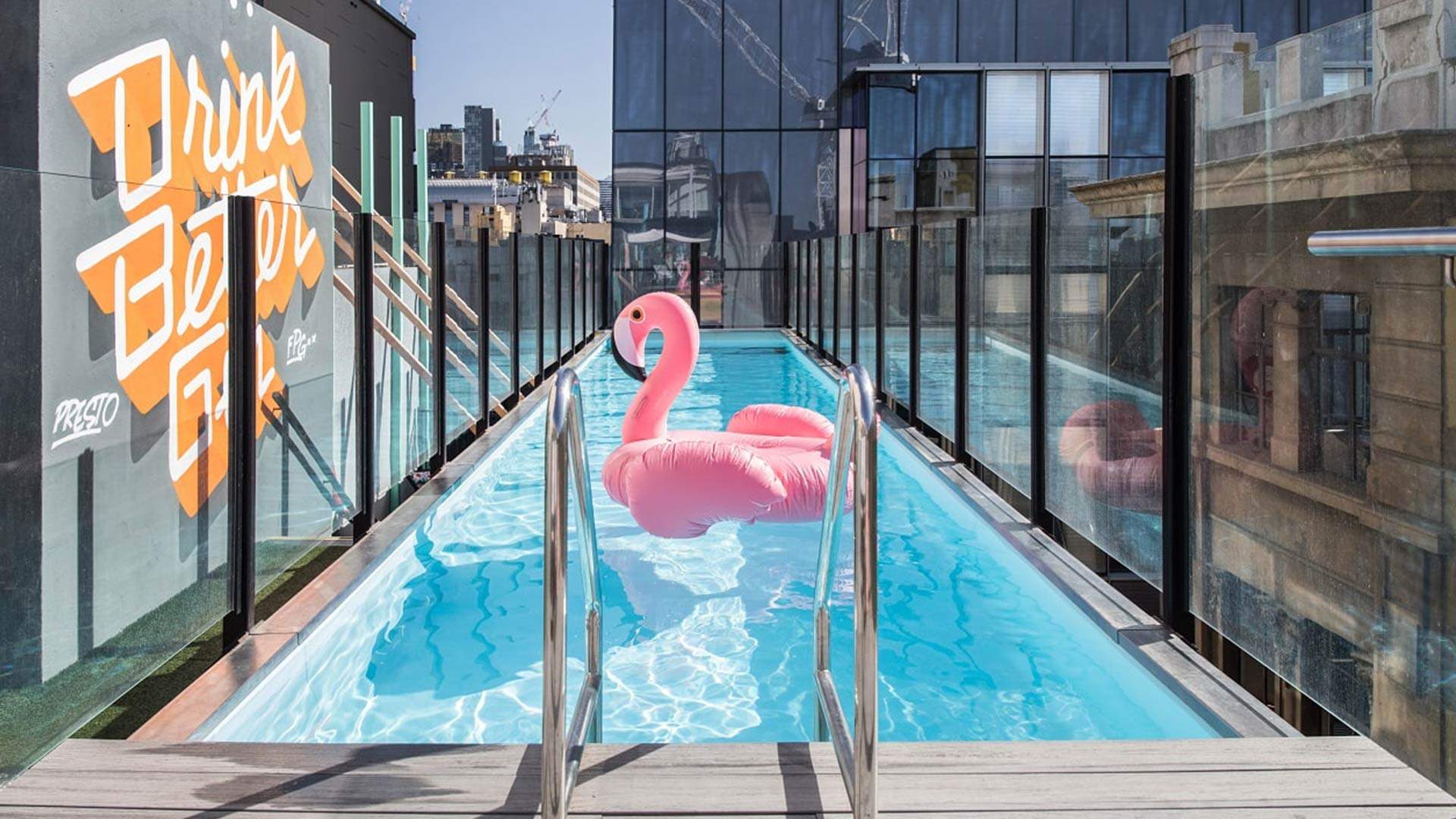 SPEND A SUMMER'S NIGHT (GIN IN HAND) AT THE ADELPHI POOL DECK
The Adelphi Hotel is one of Melbourne's unicorns. Smack-bang in the middle of town, this four-star hotel features a rooftop bar with a pool attached that's also open to the public ($35 per person). Off the back of last year's success, this summer, the Adelphi is again running its Four Pillars-hosted Gin Thursdays and Fridays. Partnering with the gin distillery, guests will be able to head up to the pool deck between 5pm–9pm every Thursday and Friday from January 18 till March 29. Four Pillars cocktails will be served along with snacks from Om Nom Kitchen, but like last year, get in early because there'll be limited capacity.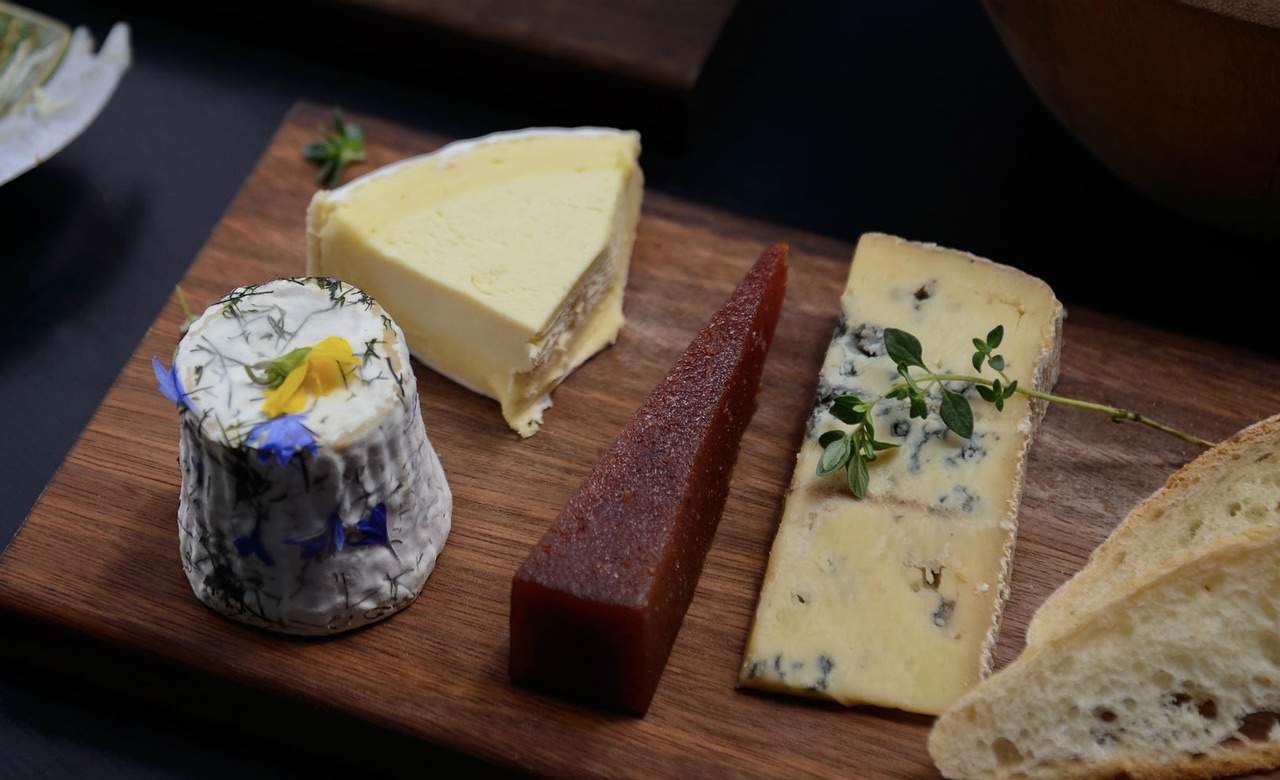 OPT FOR A CHEESE AND SAKE FLIGHT AT MILK THE COW
Generally, it's all about the cheese and wine pairings over here, but if you're indulging, why not splash out on something a bit different? Try a cheese and saké flight at licensed fromagerie Milk The Cow, with locations in both Carlton and St Kilda. For $22 or $36, you can have three or four cheeses custom matched to the saké you'll be served. Rest assured it'll be a harmonious pairing, as each cheese choice will be carefully thought out and explained by your cheesemonger. Cheese, of course, is the best of all the savoury things you can eat, and saké is known for its rich and umami flavours. So, 1 + 1 = 2 = good. Quick, delicious maths.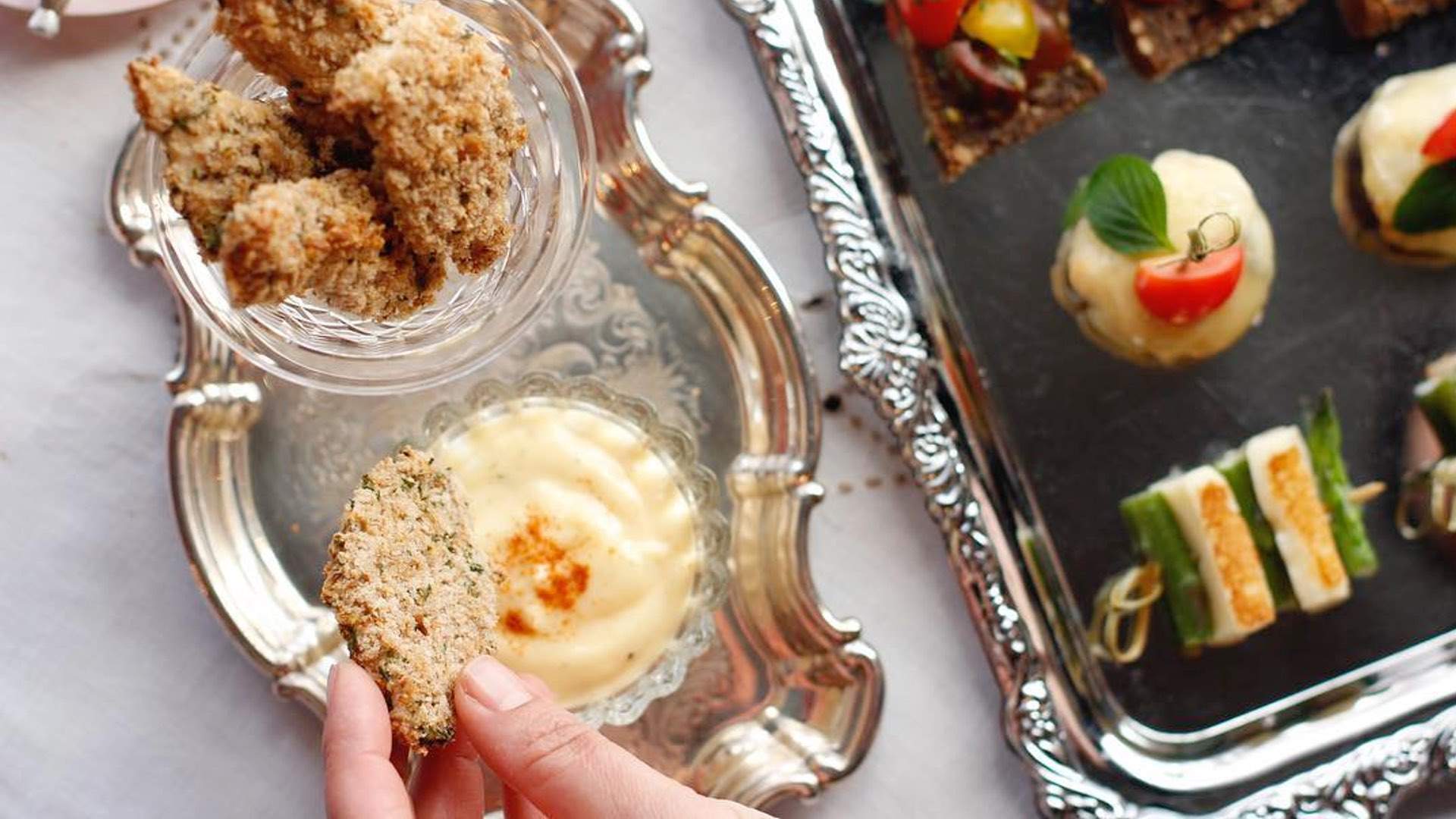 ENJOY A LEISURELY WEEKDAY HIGH TEA AT MAMOR CHOCOLATES
Mamor Chocolates is a place of good things: chocolate, high teas, chocolate high teas, Champagne brekkies and super lush red velvet couches — all things good for the soul. Though it's definitely the sort of place you treat yourself to, it is possible to do so for under $50; just pick the weekday morning or afternoon tea option. Mamor runs sittings on Wednesdays from 2–5pm and Thursdays to Sundays from 11am–1.30pm — the perfect time to use that 'dentist appointment' excuse at work (or, you know, do the responsible thing and wait until you're on Christmas holidays). The menu ($47) will convince you even if we don't: ribbon sandwiches, scones with jam and cream (of course) and the chef's selection of petit fours. Wash it all down with endless tea, coffee or pink lemonade and you might actually be heading to the dentist the next day after all. Worth it.

SNAG DISCOUNTED TICKETS TO THE OPERA
Nothing feels more high brow than the opera, and Opera Australia is making your 'Madame Butterfly' dreams achievable on a 'Ms Moth' budget. The affordable ticket scheme is a good'un: you can either enter the ballot and try your luck for a chance at $20 tickets or nab the student rush tickets for $47 if you're a full-time studier. The Student Rush tickets are only given to those with a valid ID, and you have to head into the Box Office from 9am on the day of the performance. If you tick all those boxes, however, you'll be sipping prosecco at interval in no time.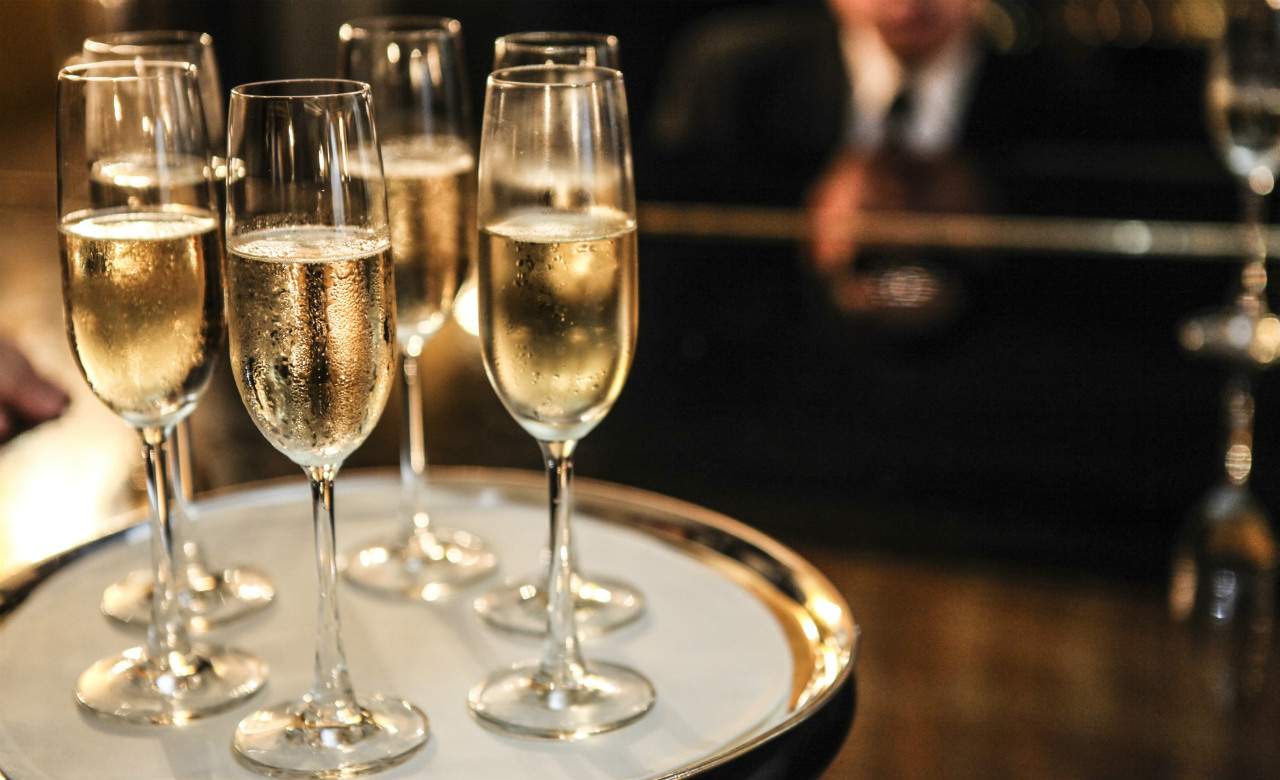 SIP CHAMPAGNE AT ATRIUM BAR
Nothing signifies a celebration like a chilled glass of bubbly (well, one that isn't Passion Pop), and it's worth braving the particular situation that is Crown Casino to make your way to Atrium Bar. A designated champagne bar, Atrium is a swish, shiny lounge that gives you the option of over 20 different champagnes. Some are only by the bottle (such as the vintage Louis Roederer 'Cristal' 2009 that'll set you back a cool $695) but don't panic, others are available by the glass (Veuve Clicquot Ponsardin Brut, $33). And, Atrium are running a January special: two flutes of Piper-Heidseick for $35, available from the 7th - 27th of the month.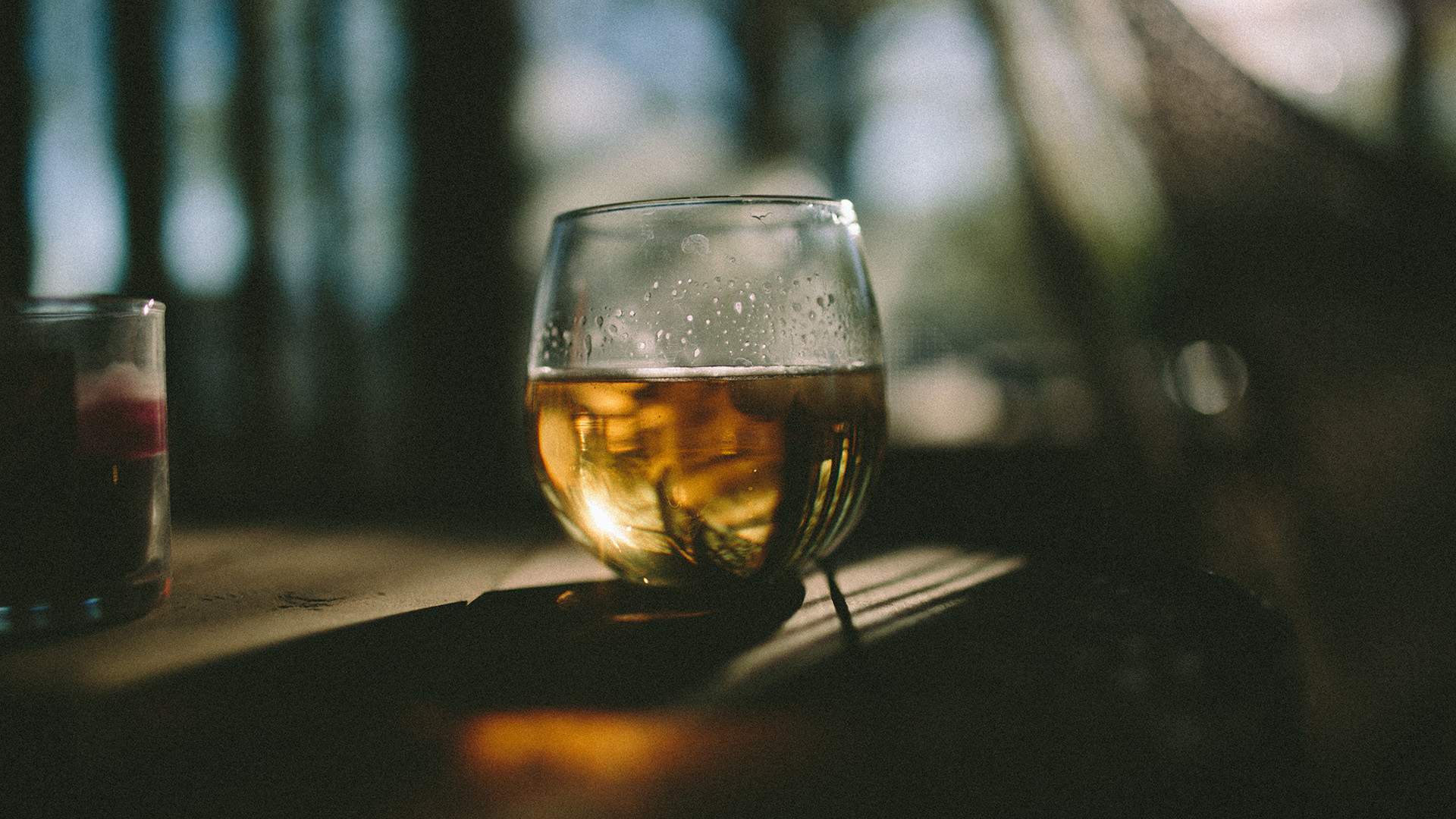 If whisky is more your poison of choice than bubbles, we've got you covered here, too. Whisky and Alement on Russell Street in the CBD is a whisky bar with just a little more. With a perpetually changing menu of around 1000 whiskies at the bar, it also runs private whisky tasting tours for groups of ten to 18. Perfect for a birthday, a work function or a lush way to celebrate the end of the year, tastings run from Thursday to Sunday and start at $35 per person. Groups receive a talk from a whisky expert, then are able to taste the four whiskies on offer.

Top image: Adelphi Pool Deck.
Published on December 20, 2018 by Kat Hayes