TRAVEL & LEISURE
Eight Things Worth Leaving the House For This Weekend
Ditch the Netflix sesh and get amongst it.
Close that Netflix-riddled laptop, kick back that unwashed doona and bundle up in All The Knits, there's plenty of happenings worth leaving the house for this weekend.
From chocolate sculptures to offensively talented 18-year-old crooners, we've given you a little rundown of the five best things to get out and about for. So incredbly worth it, Orange is the New Black's not going anywhere.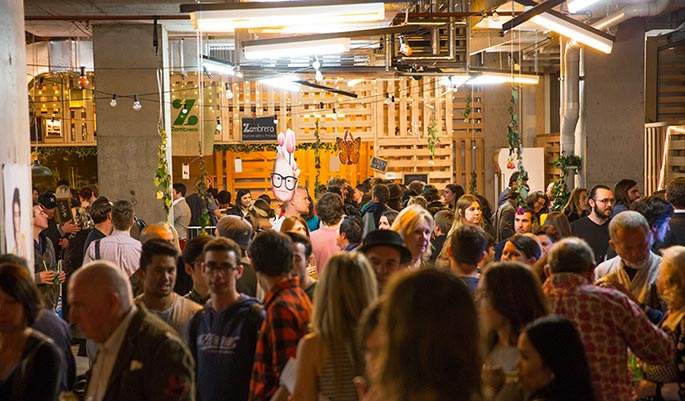 Art exhibitions are usually a highly visual experience. Everything is white and sterile, and if you touch anything a large middle-aged man is always nearby to tap you on the shoulder and give you a foreboding paternal gaze. But not all exhibitions are created equal these days, and the exciting folk at 1000 £ Bend don't want anything to do with the white cube. Fittingly, their latest one-day exhibition is bound to deliver a sensory overload of sights, smells, sounds and chocolate sculptures. From 1pm-6pm on June 20, this sense of play will be translated through the mediums of sculpture, film, painting, music and gelato. Yes, that's right — gelato.
When: Friday, 20 June - 5:30pm
Where: 1000 £ Bend , 361 Little Lonsdale Street, Melbourne
How much: FREE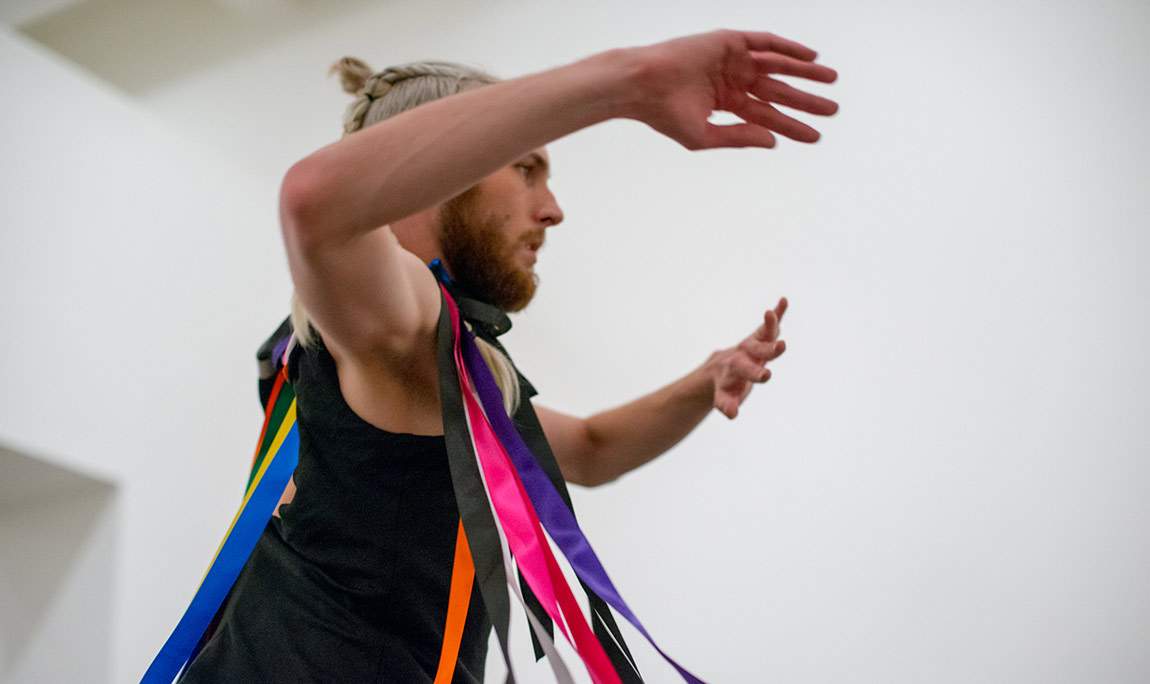 Since 1995 Chunky Move has consistently been at the cutting edge of contemporary dance in Australia. It Cannot Be Stopped is a chance to see some of the country's most exciting emerging choreographers in action, appearing as part of the company's Next Move program. It's the first time the program's showcased the work of three choreographers, and Chunky Move couldn't have found a more diverse trio. Ben Hancock was most recently seen in action in Neil Armfield's Ring Cycle, the NGV's Melbourne Now and Tassie's MONA FOMA, while Atlanta Eke's work is grounded in political performance art. They're joined by Paea Leach, whose practice centres firmly on dance.
It Cannot Be Stopped will be performed from June 20-29. Book your tickets here.
When: Friday, 20 June - Sunday, 29 June
Where: Chunky Move Studios , 111 Sturt St, Melbourne
How much: $20 - $30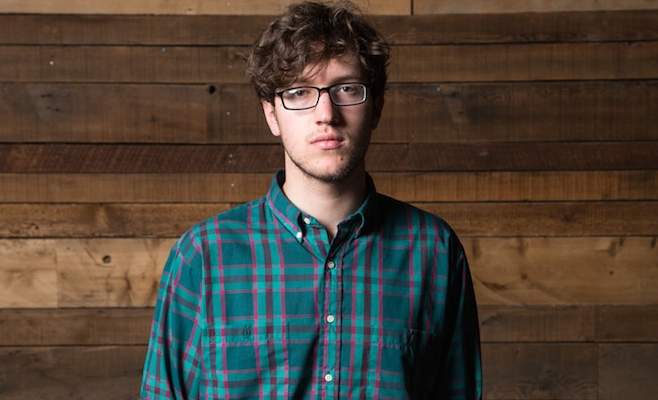 Adelaide songsmith Jesse Davidson has been called prodigious and a wunderkind — and those Jeff Buckley comparisons just won't shake. This June and July, Davidson's taking his minimalist acoustics and dreamy vocals on tour, his first solo effort. The tour is set to draw a considerable loyal following who'll want seriously in-grill "I saw Jesse Davidson before anyone" bragging rights. Since being a runner-up in triple j's 2012 Unearthed High competition, the 18 year old has been signed for a Warner development deal, toured with Mac DeMarco and Ball Park Music, co-headlined with Eves, been signed to booking agency Select Music, finished school and released his debut EP Ocean — making you feel really great about having a good few years on him and feeling terribly unaccomplished in comparison.
When: Saturday, 21 June - 8:30pm
Where: Shebeen , 36 Manchester Lane Melbourne
How much: $13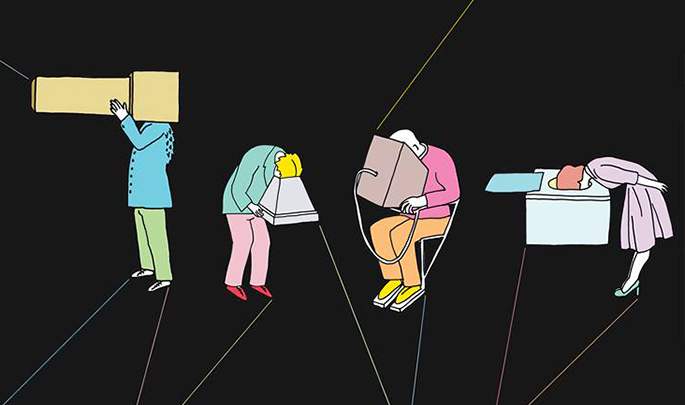 Hosted at ACMI in Federation Square, the latest edition of the 11-day festival shines a light on the world of independent animation. Feature-length efforts by Chris Sullivan and the Melbourne-born Elliot Cowan are the result of years of personal labour, and are sure to offer a very different aesthetic to the glossy productions of Hollywood. The bulk of the festival consists of short films, all of which are separated into streams. The spine of the program is the International Competition, split over seven sessions throughout the duration of the festival. There's also a showcase of South America, the Best of Next student competition, the mind-bending Late Night Bizarre, along with many, many more.
For more information on the MIAF program, visit their website.
When: Thursday, 19 June - Sunday, 29 June
Where: ACMI , Federation Square, Melbourne
How much: $7.50 - $120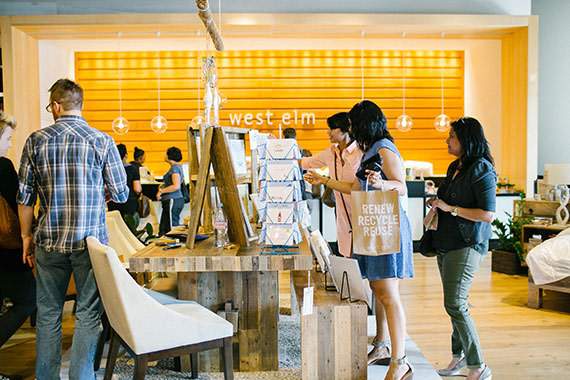 West Elm are teaming up with Etsy this weekend to bring you an afternoon of crafty goodness from your favourite online designers. From 1pm to 6pm on June 21, you'll be able to track down and purchase unique items made by local artisans. Better yet, there's no need for postage fees or waiting periods. Etsy has curated a stellar line-up of 16 sellers, offering everything from nifty jewellery and funky stationary through to re-purposed timber homewares and hand-poured soy candles. There will be a broad range of handmade products oozing with style and personality. Plus, you'll get to chat to your local innovators over treats and tunes.
When: Saturday, 21 June - 1:00pm
Where: West Elm , 464 Chapel Street, South Yarra
How much: FREE
Photo credit: Kimberly Chau Lee.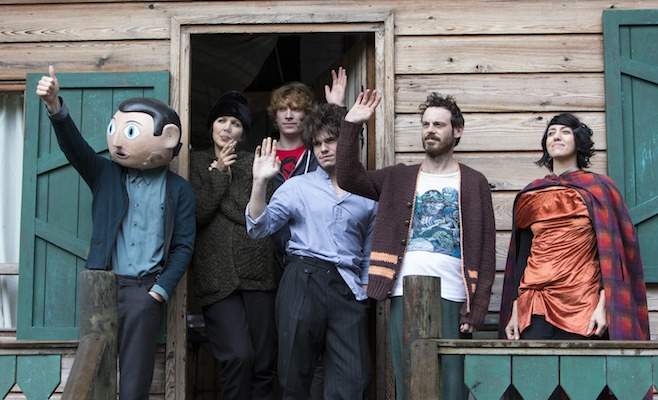 There's no one quite like Frank, the person, and there's nothing quite like Frank, the film. The former, as played by Michael Fassbender while wearing a papier mache mask, is a soul seemingly eccentric but really just looking for the essence of creation and contentment. The latter is quirky by design but beautifully bittersweet by execution, revelling in all life's failures and flaws. Frank leads an experimental rock band with the fittingly unpronounceable name of The Soronprfbs, and that's exactly where Jon (Domhnall Gleeson) finds him. As the reconfigured group ventures from the Irish wilderness to the South by Southwest festival in Austin, Texas in search of musical fulfilment, the solace they find comes from internal, not external, forces.
Read our full Frank review over here.
When: Thursday, 19 June - Wednesday, 30 July
Where: Various cinemas in Melbourne
How much: $15 - $25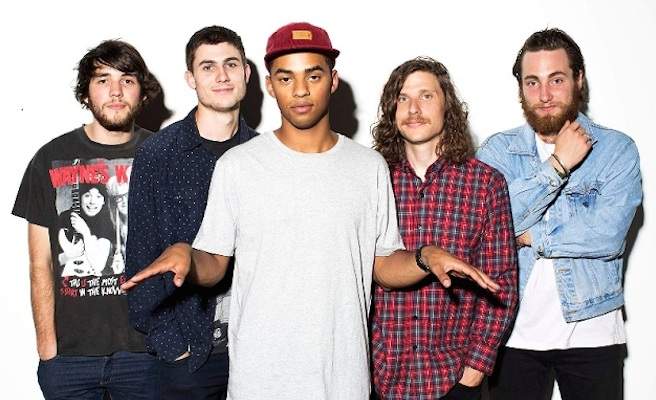 Northeast Party House will be dominating The Corner with two shows over the weekend to launch their highly anticipated debut album. Any Given Weekend features dance floor fillers such as 'Youth Allowance' and 'Fake Friends', which are sure to stir a rambunctious crowd. Latest single off the album, 'The Haunted', is a great example of the strong songwriting chops and poppy hooks you can expect from the stellar debut record as a whole. Forming in 2010, these six Melbourne lads began by playing at warehouse parties, and their reputation for delivering high-energy live performances has stayed strong. Northeast Party House's alternative dance rock is chaotic but never sloppy, and always wildly fun.
When: Saturday, 21 June - Sunday, 22 June
Where: The Corner , 57 Swan St Richmond Melbourne, VIC Australia
How much: $18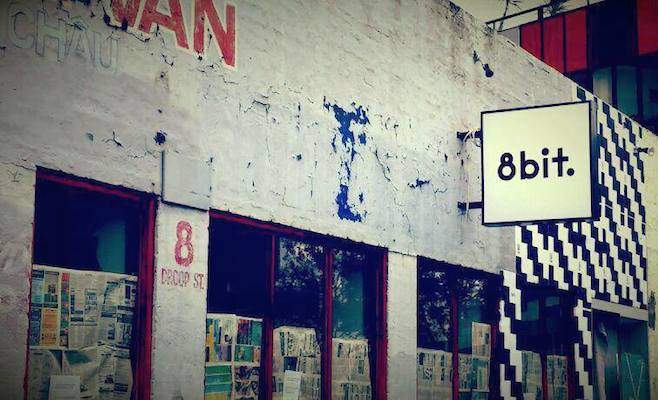 For a long time the western suburbs have been left off the grid. Cultural maps showing the best dining spots in Melbourne usually stop at North Melbourne, as if there weren't anything beyond Racecourse Road. And while these areas — think Kensington, Footscray, Yarraville, Flemington — have been traditionally frequented by those who actually live there, the western suburbs are slowly falling into the hands of our old friend and foe: gentrification.
The suburbs left of the centre have been bubbling with brand new ventures lately, so we've put together the best of the west. No excuses for neglecting this side of town — Kensington is only two stops out of the city, after all. Check out our lineup of the best of the west over here.

Words by the Concrete Playground team.
Published on June 20, 2014 by Shannon Connellan