TRAVEL & LEISURE
Phillip Island's Hugely Popular Penguin Parade Has Undergone a Multimillion-Dollar Makeover
The Victorian tourist attraction now boasts an all-new, eco-friendly visitor centre — including space for 1400 extra penguin homes.
Phillip Island's ever-popular little penguin residents have scored themselves an upgrade, with the new-look, revamped Penguin Parade visitor centre opening its doors this week. The colony of tiny birds and their waterfront digs have long been one of Victoria's iconic tourist destinations, with the sunset penguin viewings pulling over 700,000 visitors each year. Now, with the help of $48.2 million funding from the Labor Government — along with an extra $10 million from the not-for-profit Phillip Island Nature Parks — the world-leading penguin research precinct has had a long-awaited makeover.
In good news for its pint-sized inhabitants, the mammoth infrastructure project has restored over six hectares of penguin habitat, reclaiming the site of the former visitor centre building to create extra homes for up to 1400 breeding penguins. As for the new centre built in its place, it boasts a state-of-the-art theatre, a suite of interactive activities and educational installations, along with a selection of retail and dining options. Here, you'll be able to browse a range of commissioned penguin-themed designs, from bamboo tumblers to tea towels, along with a line of sustainability-focused products including reusable veggie bags and stainless steel straws. An onsite restaurant will be dishing up plates like slow-cooked lamb shanks and a classic chicken parma, while the cafe is your go-to for sandwiches, sushi and pies.
On the educational side of things, you'll find a realistic habitat space offering a penguins-eye view of the world, a range of penguin statues for those selfie snaps and a display sharing the story of the Summerland Peninsula's historic buy-back scheme and restoration of the penguin habitat. You'll also score a close-up glimpse of the penguin life cycle, as told through the journeys of resident birds Pudding, Ava, Peter and Flynn. The interactive installation allows you to see what's likely happening in penguin world during various seasons and months.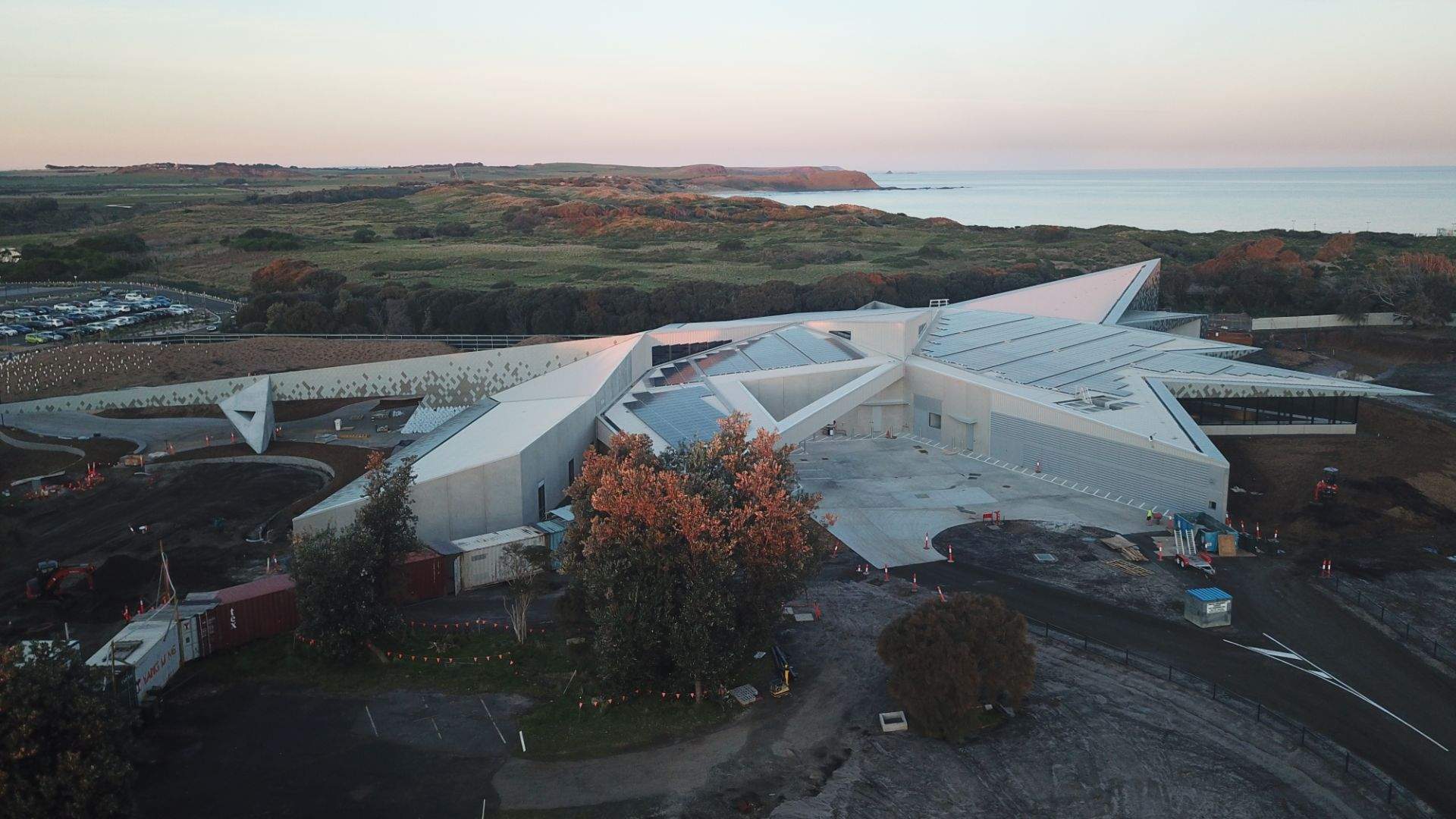 The building's design has also earned some serious street cred, being named as a winner at the recent 2019 International Architecture Awards. And, in a win for those penguins, the building is especially environmentally friendly, featuring 666 rooftop solar panels, low-carbon building materials throughout and a water filtration system that recycles rainwater for non-potable use.
While the visitor centre is entirely new, the program of penguin-viewing experiences remains the same — including the popular underground viewing platform and the ranger guided tours.
You can find the new Penguin Parade Visitor Centre at 1019 Ventnor Rd, Summerlands.
Published on July 26, 2019 by Libby Curran