TRAVEL & LEISURE
The Sydney Opera House Is Throwing a Luxe Private New Year's Eve Party — and Tickets Are Just $10
The catch? There are only ten tickets up for grabs.
The Sydney Opera House Is Throwing a Luxe Private New Year's Eve Party — and Tickets Are Just $10
The catch? There are only ten tickets up for grabs.
There are plenty of ways you could experience Sydney Harbour's world famous New Years Eve fireworks show, but here's one that'll really make all those haters jealous. The Sydney Opera House has teamed up with the crew at Airbnb to offer the ultimate bucket list New Year's Eve situation, involving exclusive VIP front-row seats, dinner by an acclaimed Aussie chef, an intimate concert and a private Opera House balcony. And all that could be yours for an easy $10.
This high-flying experience will be enjoyed by just ten lucky people, with the Opera House releasing one double pass each Wednesday at midday for five weeks, starting from tomorrow, November 13.
The Opera House x Airbnb New Year's Eve Experience will see those ten winning punters wrapping up 2019 in serious style, partying in their own VIP area overlooking the fireworks extravaganza. Hatted chef Karen Martini will be dropping by to whip up a fitting last supper of 2019, an Opera House expert will guide guests on an educational tour and a surprise act has a special, intimate concert planned. Then, it's off to a private balcony to celebrate the turn of the decade with possibly the best view in Sydney.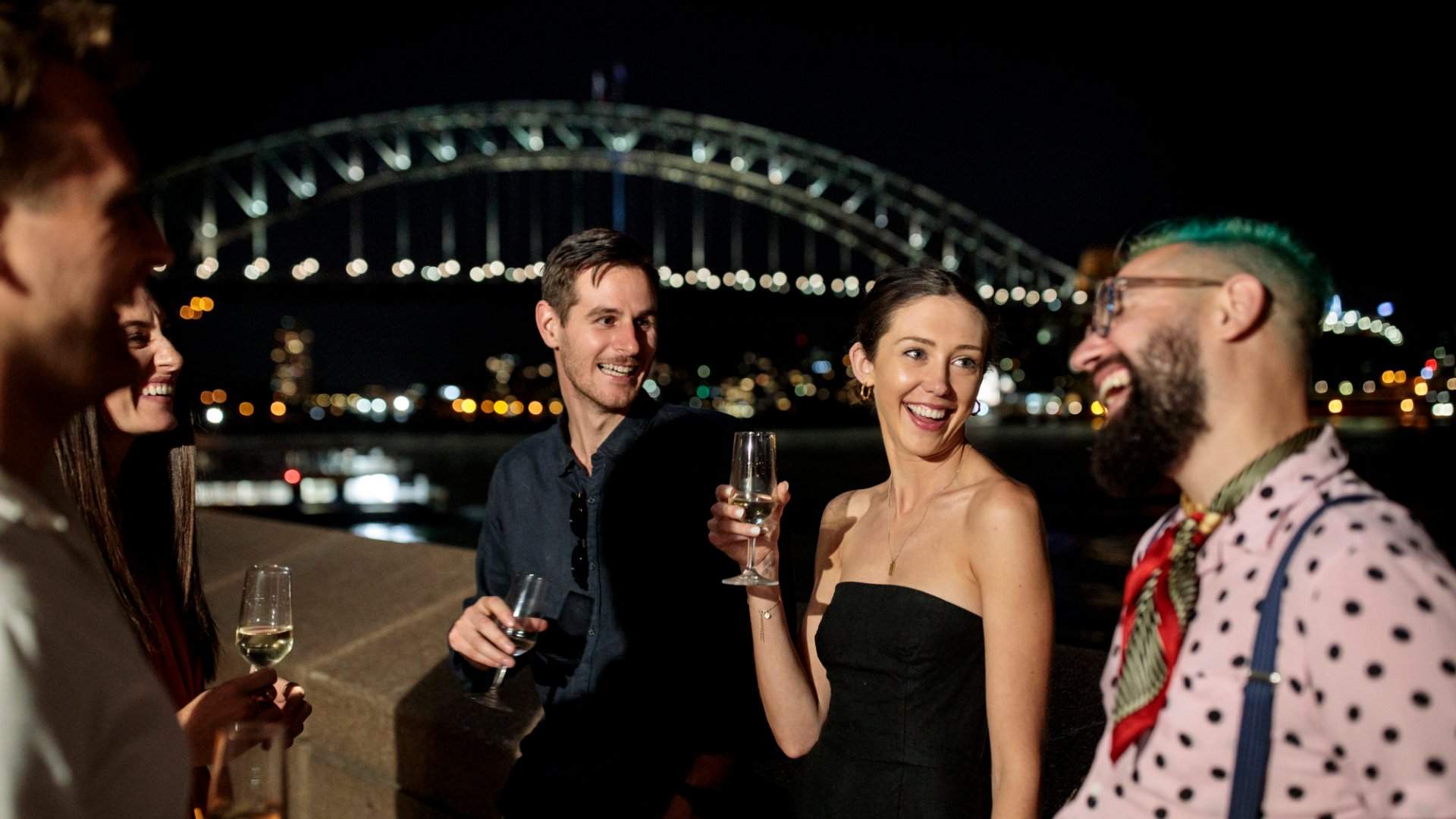 Each pair of tickets will cost $20, though, as you can imagine, it'll be a challenge to beat out the competition and actually snap one up. But, for 20 bucks, it's worth a shot. Elsewhere, you have to pay a pretty, pretty penny to get a view of the fireworks. For example, the Sydney Opera House's official party costs a bomb ($795 per person), a ticket to Shark Island's festivities is $245 and even a spot on the lawn in the Royal Botanic Garden will set you back $360.
To be in it, you'll need to head over to the website, and be ready and raring to go when the NYE experience appears on the page at noon. If you've been conflicted about your NYE plans, this could be an easy solution — and, even if you don't live in Sydney, it's a good reason to make the trip.
Double passes to the New Year's Eve Experience will be released at midday on November 13, 20 and 27, and on December 4 and 11.
Images: Ken Leanfore. Fireworks image: City of Sydney
Published on November 12, 2019 by Libby Curran