TRAVEL & LEISURE
This New Website Helps You Easily Find You and Your Mate's Five-Kilometre Bubble Crossover
It makes planning those five-person picnics a breeze.
This New Website Helps You Easily Find You and Your Mate's Five-Kilometre Bubble Crossover
It makes planning those five-person picnics a breeze.
Since metropolitan Melbourne's restrictions eased ever so slightly on Sunday, September 27, giving the green light for five-person (two-household) outdoor activities, people have been scrambling to plot out allowed catch-ups within their five-kilometre radius of home. And, as it turns out, comparing your travel bubble to those of all your friends', then inputting addresses to cross-reference possible parks can prove a little time-consuming. But, we've now got a nifty way to speed up that whole planning process, thanks to a new website called the COVID 5km Overlap Finder.
This one's the brainchild of local software developer James Margenberg, born after an extended family Zoom call that was spent mapping out radius-friendly meet-up points ahead of restrictions easing. He figured he could save Melburnians from the hassle of juggling addresses on Google Maps and worked his magic to create a speedy alternative.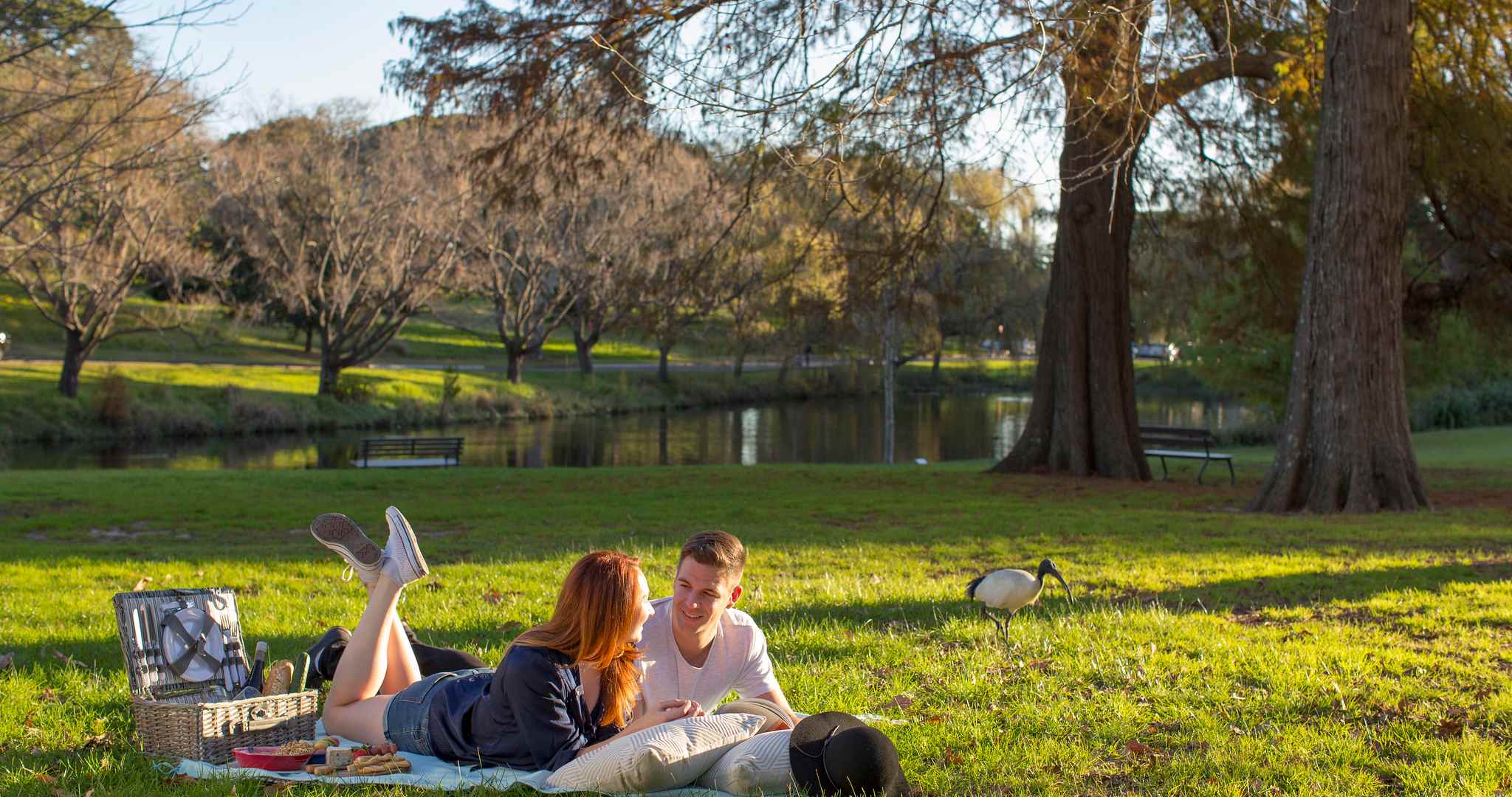 The resulting website is simple, but effective, promising pain-free picnic planning as the city works through the first two steps of its phased reopening roadmap. Simply plug in your home address and that of your mate, and it'll show each of your five-kilometre radiuses highlighted on the map. And the all-important crossover zone shows all the places you can meet up for those two hours of government-approved social-distanced interaction.
Fingers crossed we won't have to rely on it for too much longer after that — the five-kilometre rule is expected to be turfed from late October, as long as the roadmap's step three targets are met.
Check out the COVID 5km Overlap Finder to plot your next outdoor catch-up. To check out the full roadmap, head to the Victorian Government website.
Updated October 8, 2020.
Published on September 17, 2020 by Libby Curran