Seven of the Best Spots Where You Can Camp, Hike and Swim with Your Dog in Victoria
Head out into the great outdoors with your best mate at these dog-friendly hiking, swimming and camping spots around Victoria.
As your parents undoubtedly used to tell you, all you really need is the great outdoors and your own two legs to amuse yourself. And being able to bring your dog along doesn't hurt either. Now that the weather is warming up, it's time for you and your pooch to get back to the outside world.
To help you get started, we've compiled this list of camping, hiking and swimming spots in Victoria to journey to with your pup. We bet your doggo has been missing being in nature even more than you have. So plan your holiday, hop in the car and tell your doggo it's W-A-L-K time.
Recommended reads:
The Best Dog-Friendly Accommodation in Victoria
The Best Dog-Friendly Bars, Cafes and Restaurants in Melbourne
The Best Dog-Friendly Parks and Beaches in Melbourne
The Best Dog-Friendly Hotels in Australia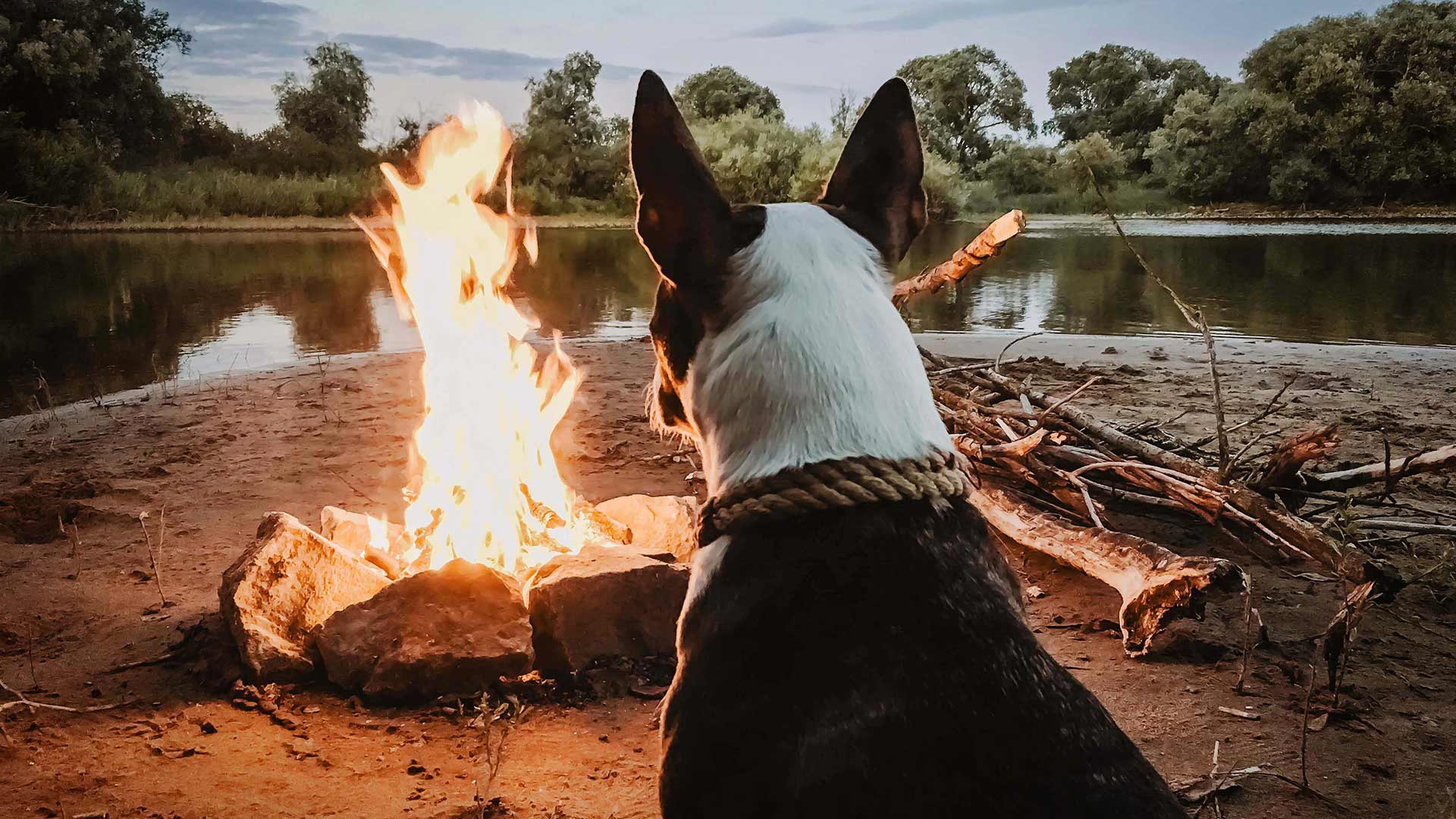 CAMPING: HORSESHOE LAGOON
On the banks of the Goulburn River between Trawool and Kerrisdale, Horseshoe Lagoon is as much of a go-to for water-based activities as it is for settling down for a long weekend of relaxed camping. A flora and fauna reserve, the lagoon is home to many a fine feathered (and furred) friend — so go gently with your doggo.
Get ready to see the full shebang of Australiana fauna including kangaroos, koalas and wombats — and if you're lucky, you may even spot a platypus. Camping is dog-friendly and free along eight kilometres of the bank, with no bookings required.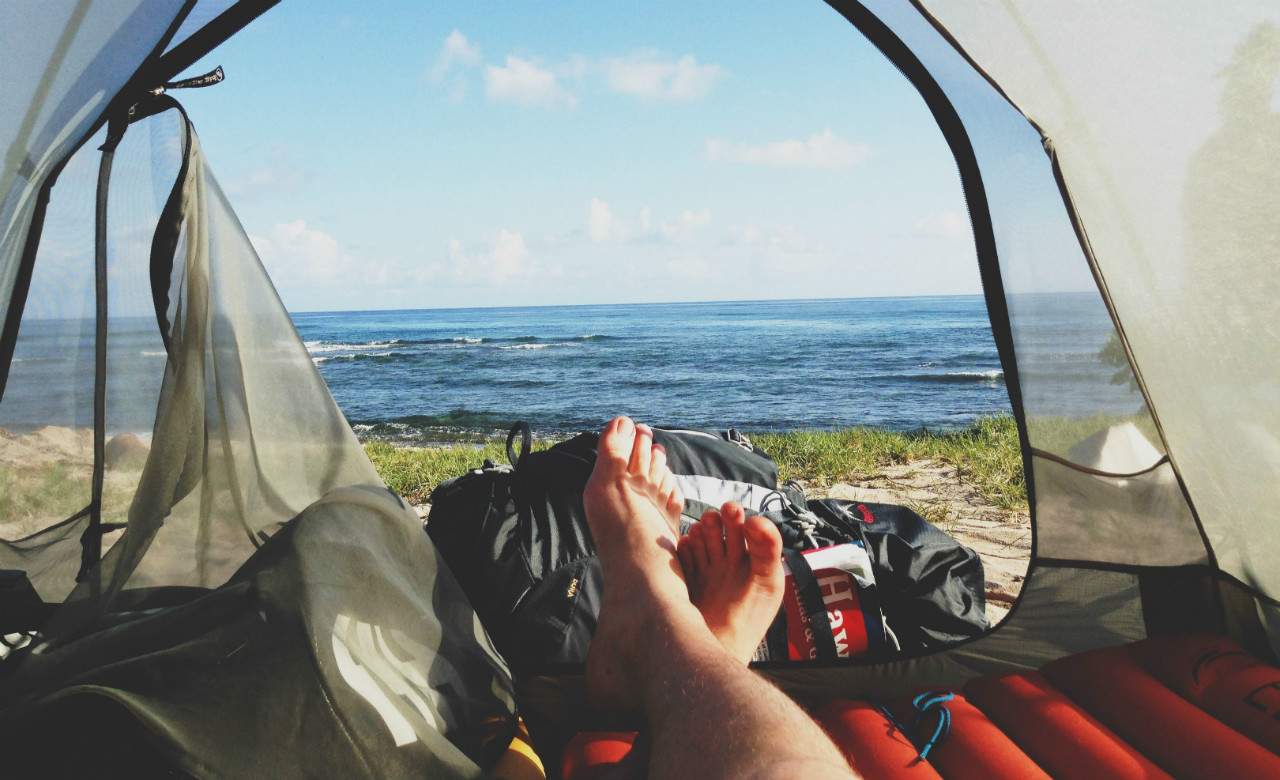 CAMPING: JOHANNA BEACH
Three hours southwest of Melbourne, the campsite at Johanna Beach in the Otways is a triple threat; it has plenty of walks, it's not too busy and it has a beaut surf beach to boot. Off Old Coach Road and set among the dunes, the site only has 25 spots for people to set up camp, so there will never be too many people at one time. But make sure you book in advance book in advance to avoid any disappointment.
There are non-flush toilets in the area, but fires are not allowed and you'll need to BYO drinking water, so this is for human and furry campers who are prepped for a more rugged experience. But the stellar views and the sound of the ocean to wake you in the morning make this trek well worth it.
CAMPING: HEPBURN REGIONAL PARK
Sitting in Victoria's northwest around 1.5 hours from Melbourne, Hepburn Regional Park is a top-notch camping option near the city. Surrounded by picturesque place names like Porcupine Ridge, Wombat Hill and Musk Vale, the Daylesford region already beckons to you on the page. Plus there's the additional draw-card of the spectacular scenery, including natural mineral springs, an extinct volcanic crater and relics from the gold rush set among the bush.
During the day, enjoy a walk or two with your pup. In the evening, settle in by the provided fire pits at the Lalgambook (Mount Franklin) Reserve campsite with your doggo by your side.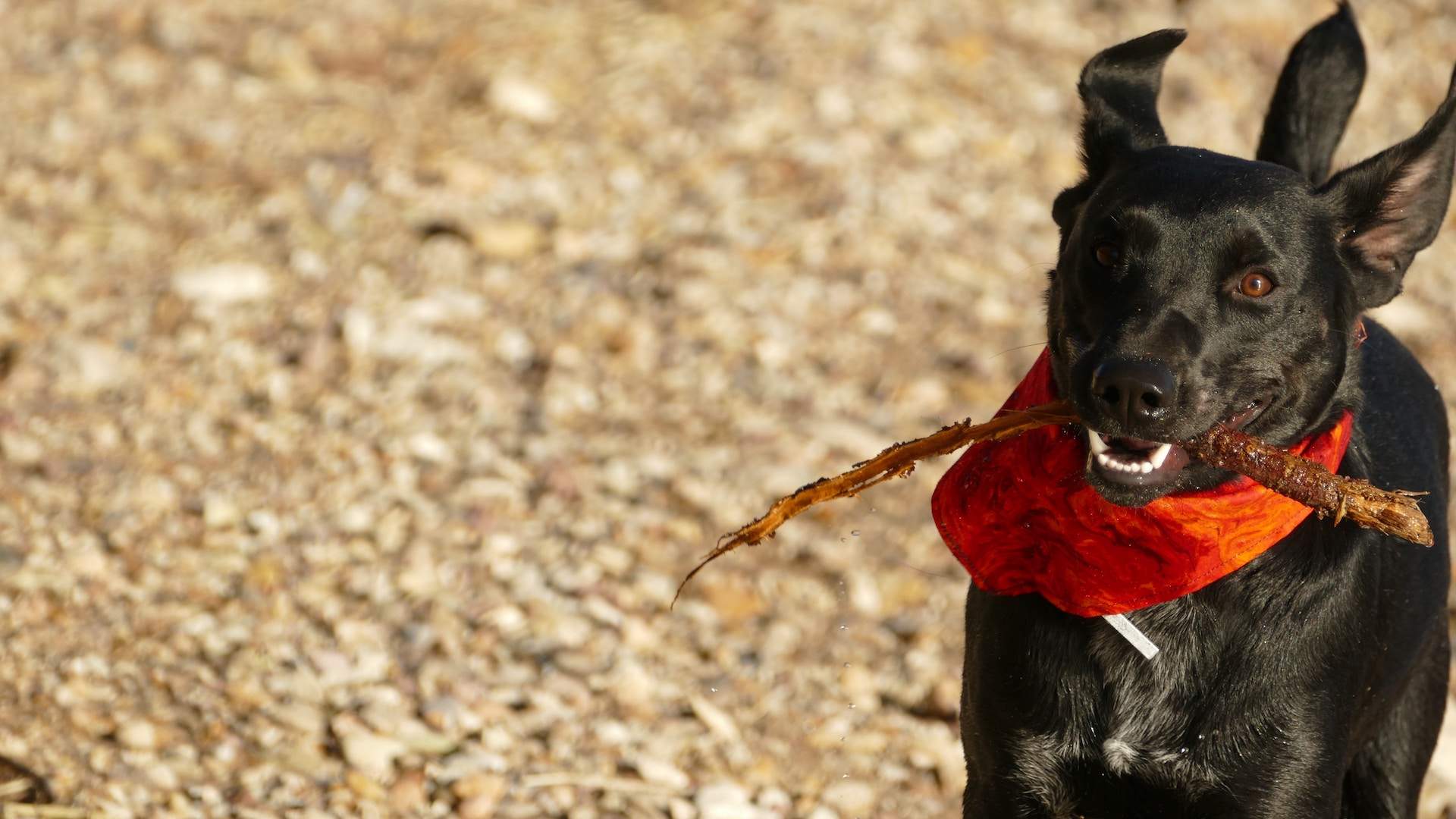 SWIMMING: FOSSIL BEACH
The Mornington Peninsula offers heaps of scenic beaches easily accessible in an hour or so from Melbourne — and Fossil Beach should be at the top of your list. It's lovely, dog-friendly and educational; the rocky beach gets its name from all of the fossils found on its shores. Dating back over ten million years, these Australian sea-life fossils were first discovered in the 1800s, but you can still find plenty to this day. Along with the relics of past aquatic flora and fauna, plenty of present-day wildlife visits the shore, including the yellow wattlebird.
Whether you're a rock lover or nature fan — and perhaps keen for a little dip — stroll along the shore and see what you and your clever pooch might dig up.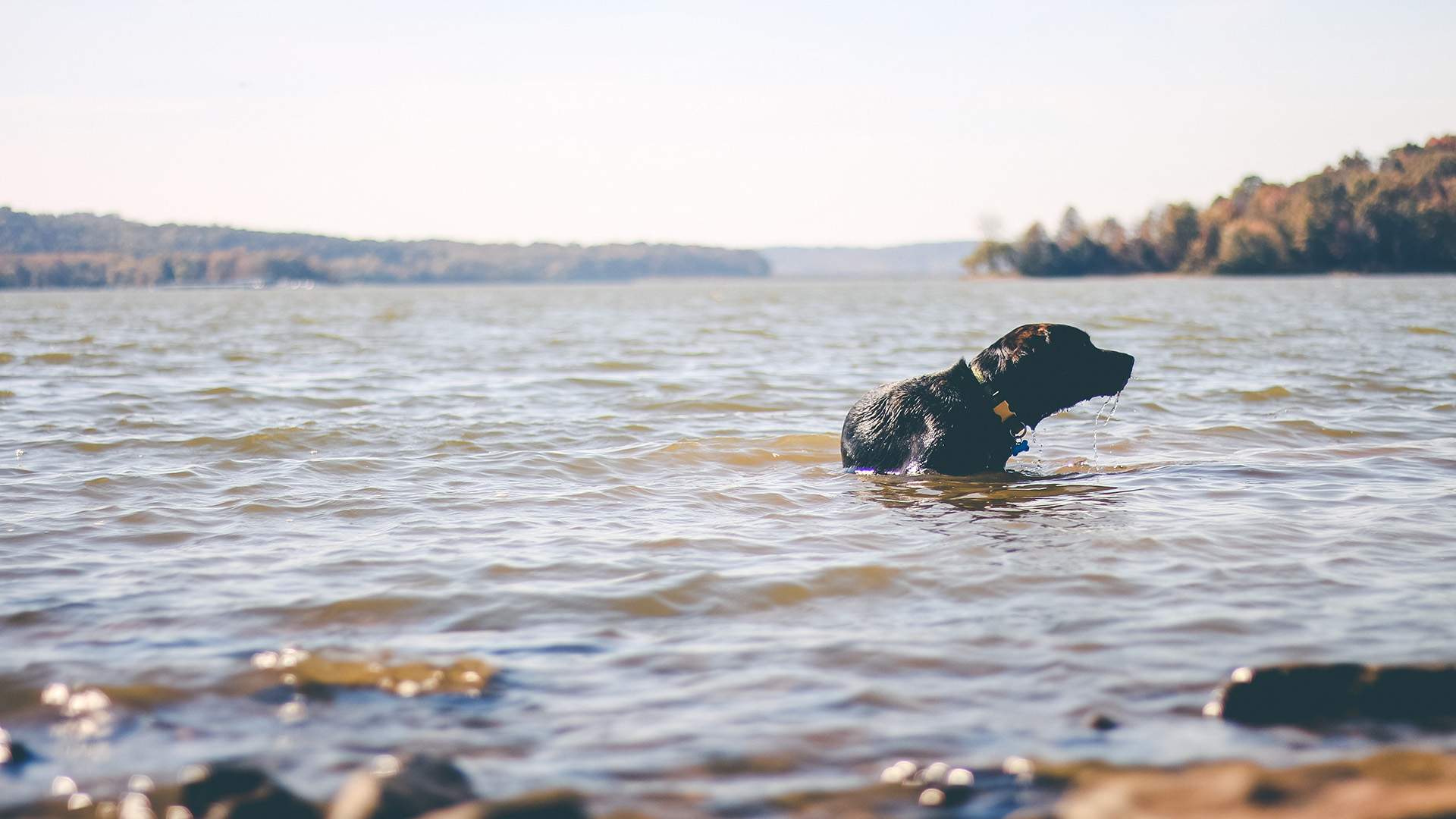 SWIMMING: LILLYDALE LAKE
It isn't just beaches that have the goods when it comes to finding a swimming hole that suits both humans and their fur babies. Don't forget about Victoria's many lakes, and in particular, Lillydale Lake. In the foothills of the Dandenong Ranges, the lake reflects the type of green beauty that can still be found in spades out in Melbourne's hilly east.
The man-made body of water is perfect for walking around — it spans 28 hectares, with an additional ten kilometres of shared trails surrounding the area too. Though the lake may not the best of the best for people swimming, your dog will be raring for a dip along with the other pooches. Afterward, enjoy a picnic in the barbecue area and be sure to bring along snacks for your pup.
SWIMMING: BLUE POOL, BRIAGOLONG STATE FOREST
If you've been hankering for something a little special, it might be time to make the pilgrimage to Briagolong State Forest. Three hours east of the CBD, Blue Pool in Briagolong is worth any distance of travel, and it's a great stop during a coastal road trip or weekend getaway. Here, the water is clear as glass and tends to stay relatively warm all year round. You and your pooch are sure to have a splendid time frolicking and splashing about all day.
Plus, there are several nice walk options around the peaceful billabong surroundings, as well as a campsite nearby, which was recently upgraded, with fire pits, picnic tables and toilets. There's no reason not to make a whole weekend of it. Be sure to come prepared with sandals or water shoes to help you reach the water, as the terrain is very rocky.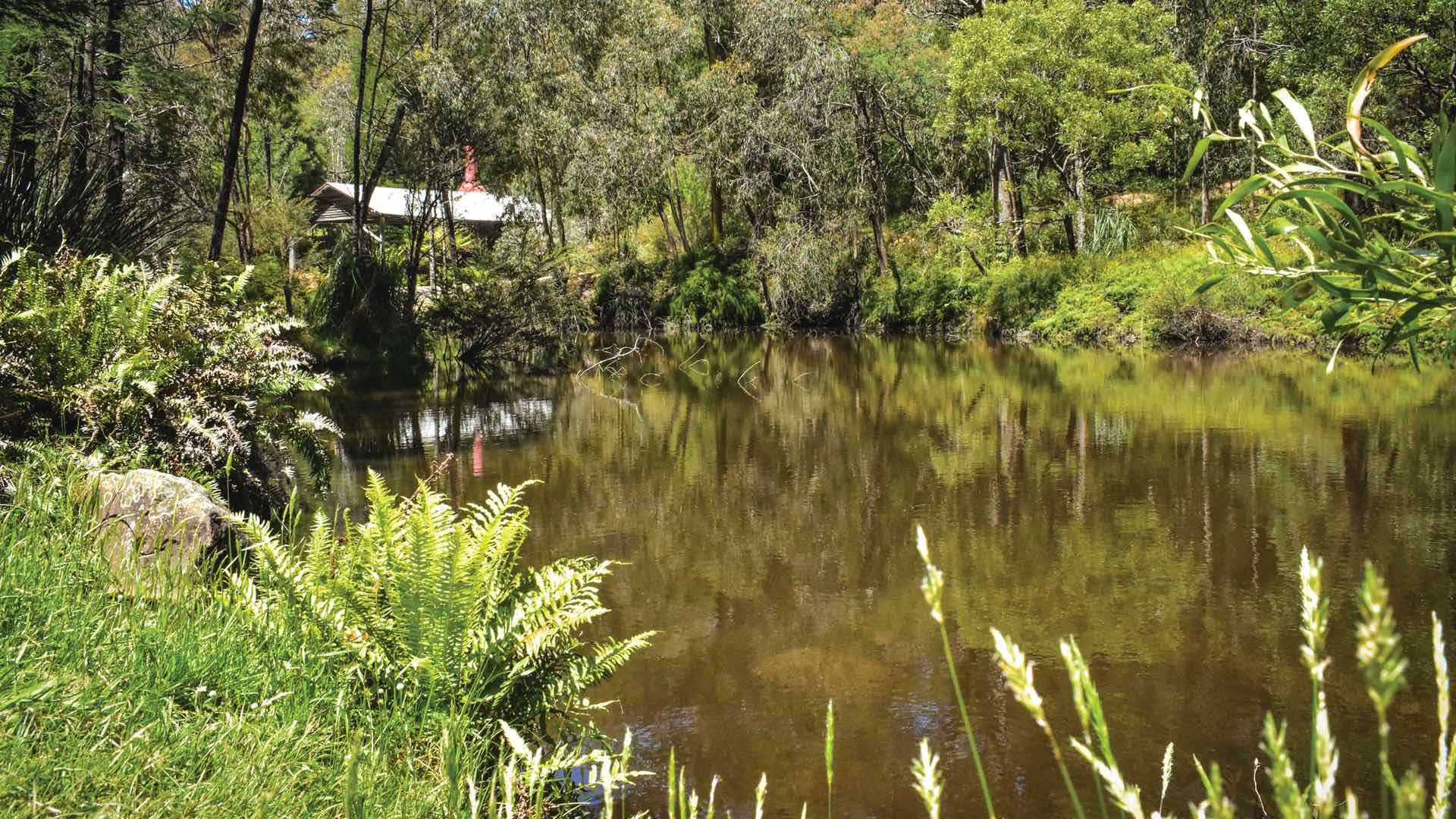 HIKING: KURTH KILN REGIONAL PARK
Set in the Dandenong Ranges, Kurth Kiln Regional Park in Gembrook is mostly known for its kiln, used in WWII to make charcoal. It's also home to a water wheel, lots of ferns and the occasional koala. Popular with a whole range of active sorts — hikers, horse riders and mountain bikers — it's a particularly good day trip spot for you and your dog to take.
The lush park has a number of walks, varying in length and difficulty, as well as some more Aussie animals such as sugar gliders, wombats, swamp wallabies and the aforementioned koala if you're lucky. There'll be lots of fun new smells for your dog to discover, so just make sure they're on a lead.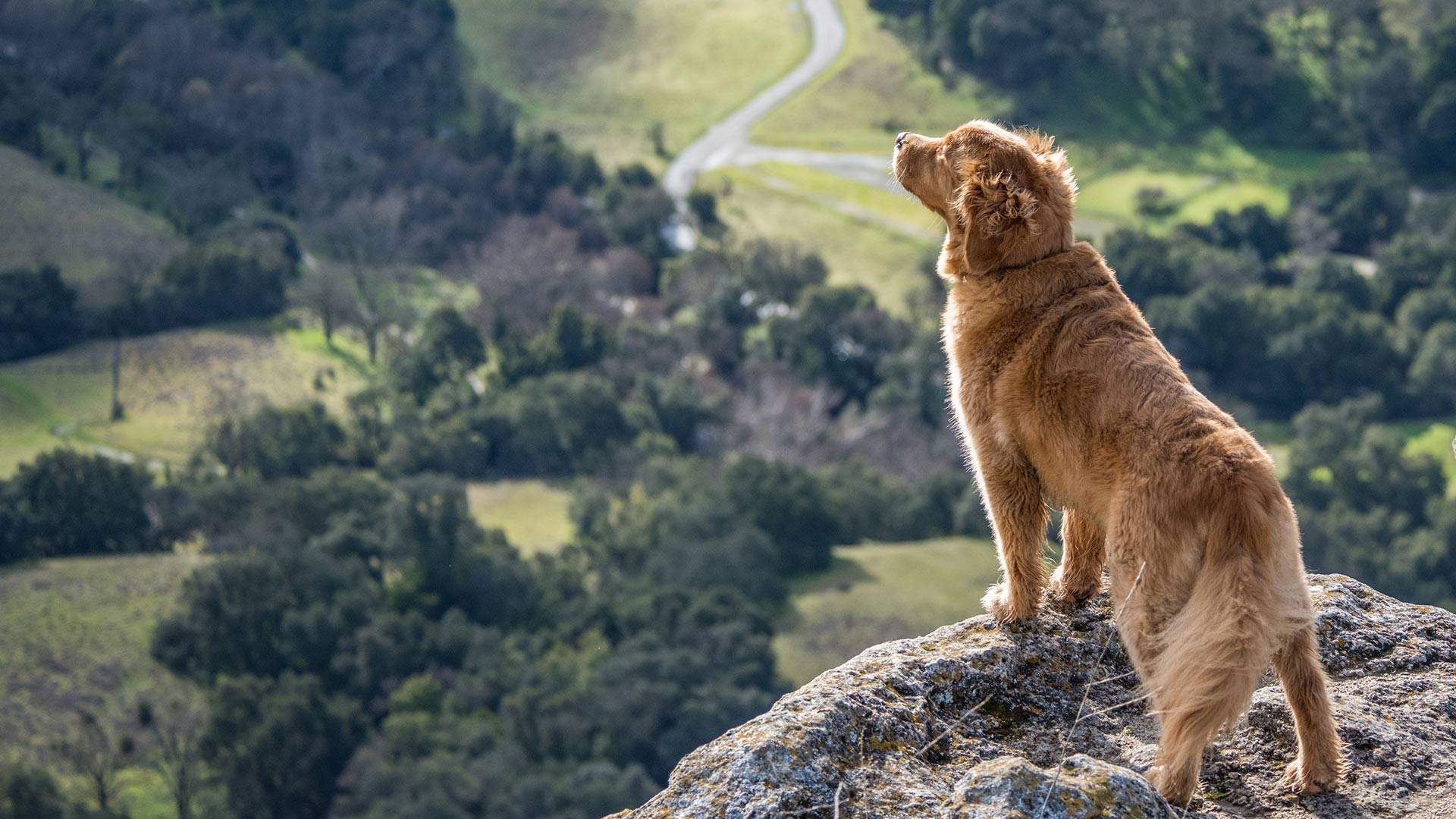 HIKING: YOU YANGS REGIONAL PARK
The peaks of the You Yangs mountain range can be seen from quite a distance, protruding from the otherwise flat landscape surrounding them. So, set your sights on the mountains and head southeast. The regional park that makes up part of the area is ideal for hikes and shorter walks, as well as rock climbing for the especially adventurous. Plus there are barbecues and picnic areas dotted throughout to keep you refreshed and truckin' along.
For those looking to get their legs burning, climb up to Flinders Peak and have a baby Simba moment with your pooch as you survey everything the light touches. Or for something less intensive, take the longer, undulating Branding Yard Walk. Just make sure you bring enough water for both you and your furry pal.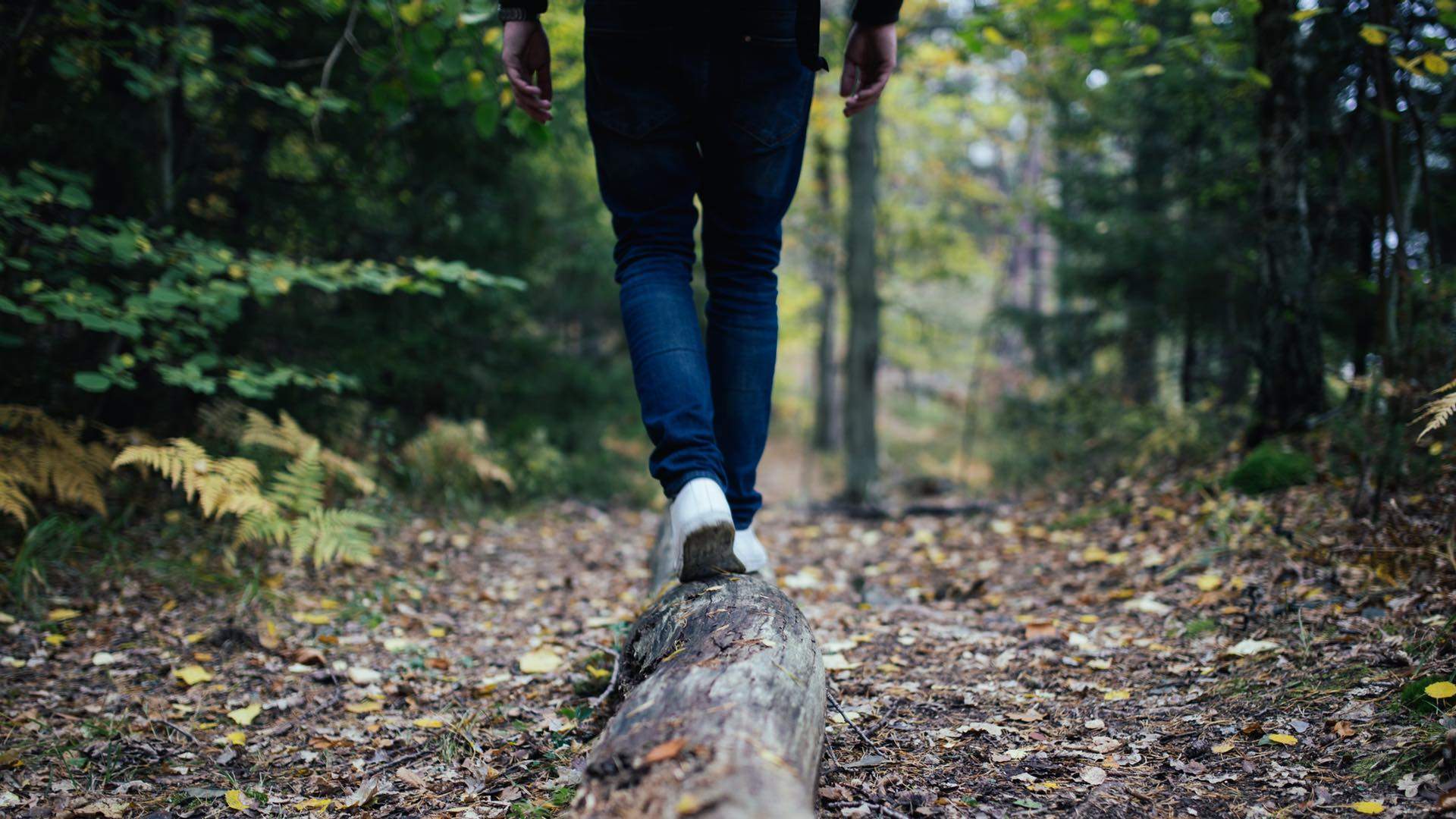 HIKING: MACEDON REGIONAL PARK
The Macedon Ranges are a hallmark of Victoria's native forestry, and the region's fame is in part due to the mysterious Hanging Rock — plus the immense natural beauty (and many wineries) found nearby. The Macedon Regional Park boasts a hefty 2380 hectares and is chockablock with hiking trails that make up the 30-kilometre Macedon Ranges Walking Trail.
With a variety of activities, the Macedon Ranges prove to be a destination, rather than a one-day pit stop. Two of the best dog-friendly hike options are the Camels Hump to Picnic Ground walk — which includes a walk over Macedon's highest peak — and a 2.5-kilometre trot around Sanatorium Lake.
Concrete Playground Trips
Book unique getaways and adventures dreamed up by our editors