Six Ways to Experience the Great Outdoors at Mt Hotham This Summer
Instead of winter's snow-tipped peaks, warm-weather visitors to Victoria's High Country can expect trekking trails, picturesque picnic spots and adrenaline-fuelled adventures.
in partnership with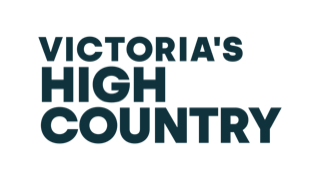 With the summer months moving by at pace it stands to reason that you'd want to make every minute count. However, if you're a little bored of beach time or are looking to swap sunny sporting events for something equally exciting then Mt Hotham offers alternatives in abundance. Because, while the unique alpine village resort in Victoria's High Country (the highest in Australia, in fact) may traditionally be associated with mercury-dropping, mid-year escapes and snow days, here are six reasons why explorers should pay a visit right now.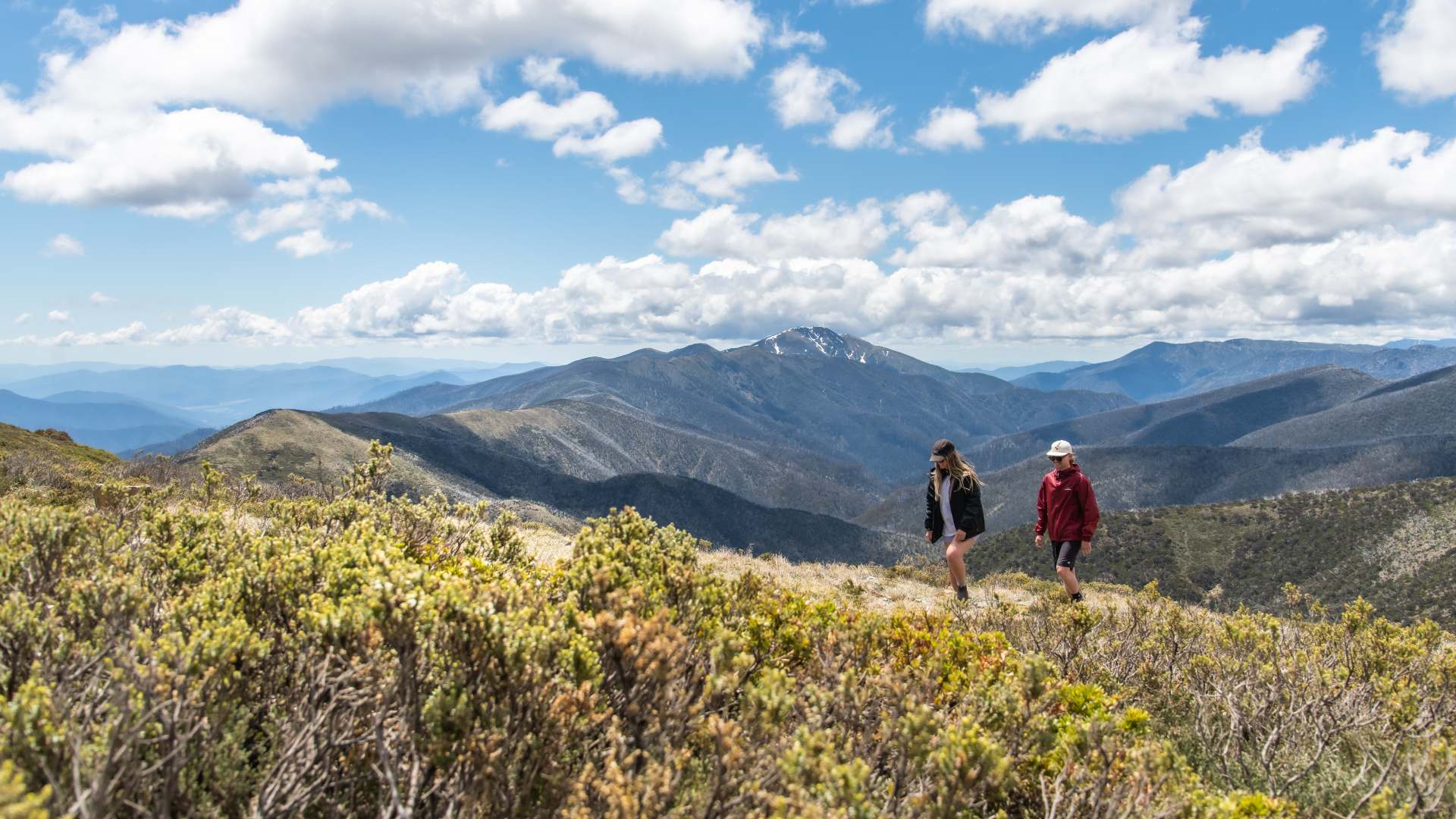 WALKING ON AIR...WELL, ALMOST
With an altitude of 1861 metres, Mt Hotham is a hiking hot spot for those who like their head in the clouds but their feet firmly on the ground. And while you could certainly hit your 10,000 steps with a few laps around the block, heading to the highest mountain in the Victorian Alps offers a much more scenic way of doing it.
The comfort and centrality of Mt Hotham's alpine village make it an ideal base to discover a range of alpine tracks and trails that provide access to some of Australia's best views, unique flora and the region's rich history. Do it yourself and download the Tracks & Trails Map before you arrive. Or, explore the terrain with experienced operators who provide professional guided tours for a hike that is truly a walk in the park.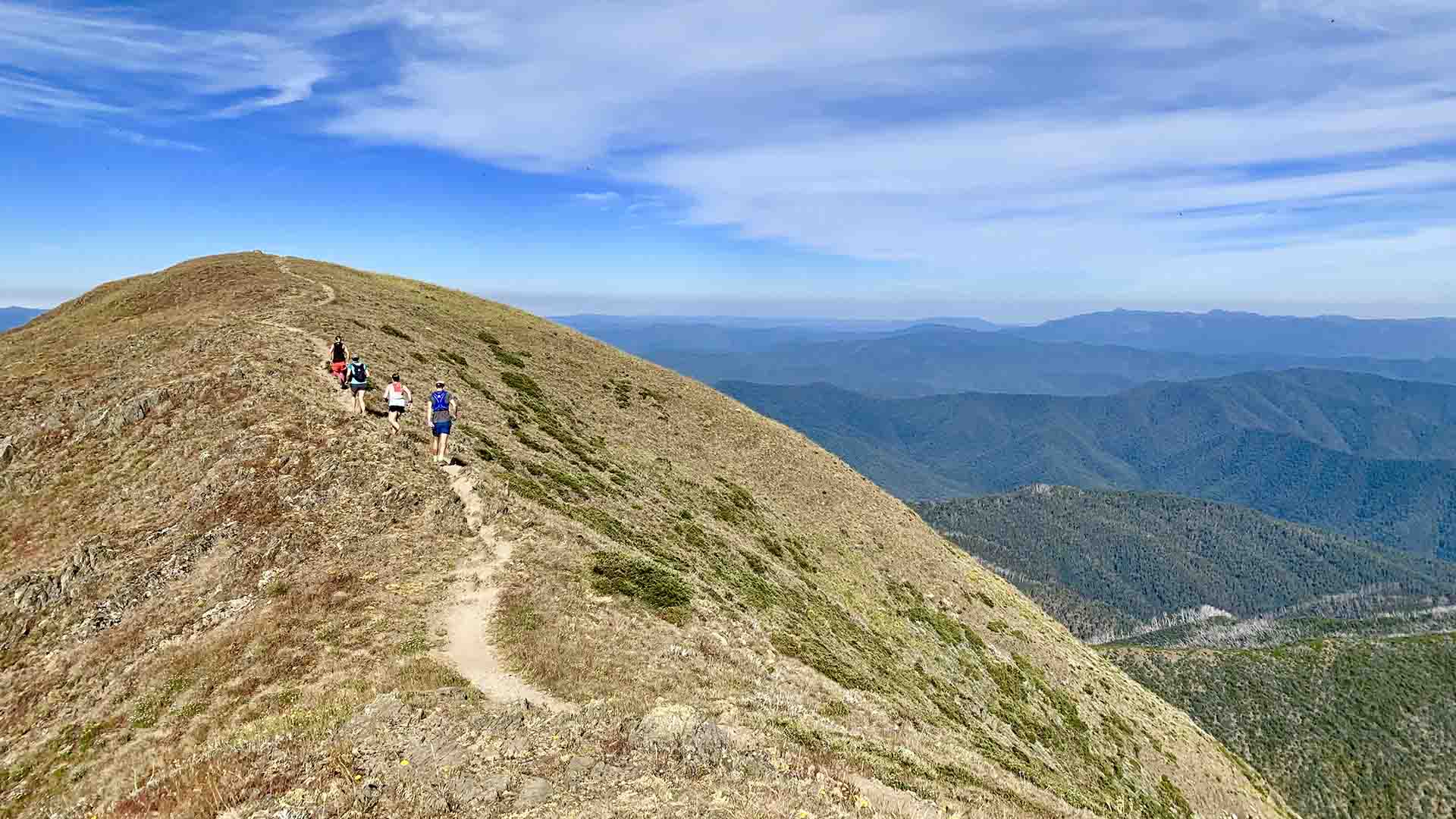 RUN FOR THE HILLS
Melbourne's muggy February temperatures generally see the will to stick to New Year's resolutions wane among even the most motivated wellness warriors. However, if you're struggling with sweaty summer workouts but don't want to throw in the (proverbial) towel just yet, then heading to the hills — especially those of Victoria's High County — offers a cool solution.
With kilometres of open space to explore and views to inspire, Mt Hotham is a trail runner's dream. Plug in your earbuds, take your pick from simple single tracks or more challenging trails and prepare to feel the wind in your hair as you leave all the worries of the world (including the fear of heat stroke) behind you.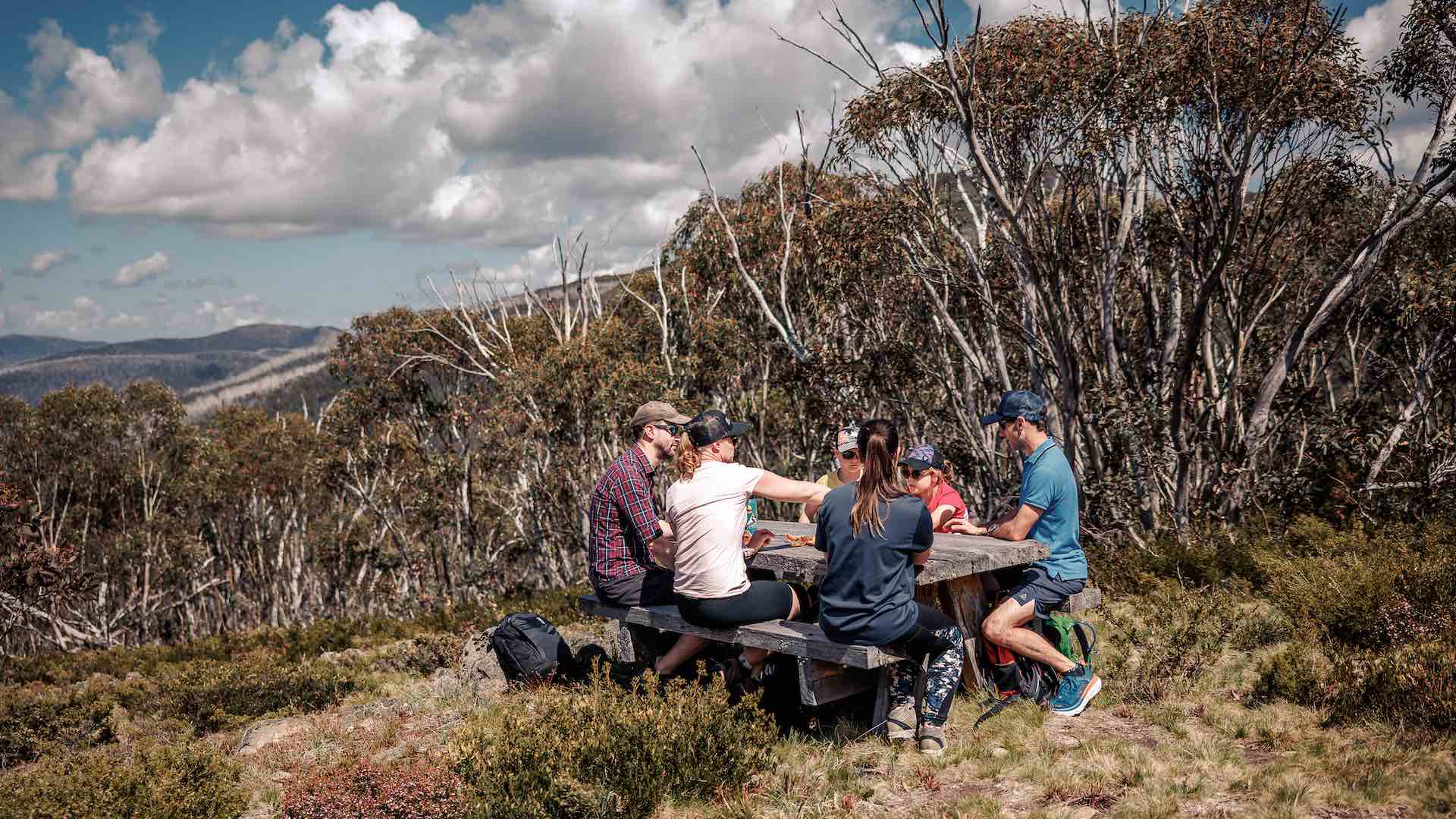 PACK A PICNIC
Planning the perfect picnic can be problematic. Should your antipasto platter feature a soft rind and a blue cheese or is cheddar an essential requirement? Is there any scenic vista left in the state of Victoria that isn't already packed with crowds? While Mt Hotham may not be able to solve the cheese debate, it does offer an excellent solution to the other dilemma by delivering a long list of unspoilt picnic-friendly spots.
Bring your basket and make your way to the Mt Hotham Summit for 360-degree views over the alps. Round up a group of friends and head to Silver Brumby Hut where you can unwind on the Plains of Heaven down by Swindlers Creek. Another solid option is to unfurl your picnic rug at Joyce Brockhoff Hut to enjoy a more secluded nosh in nature.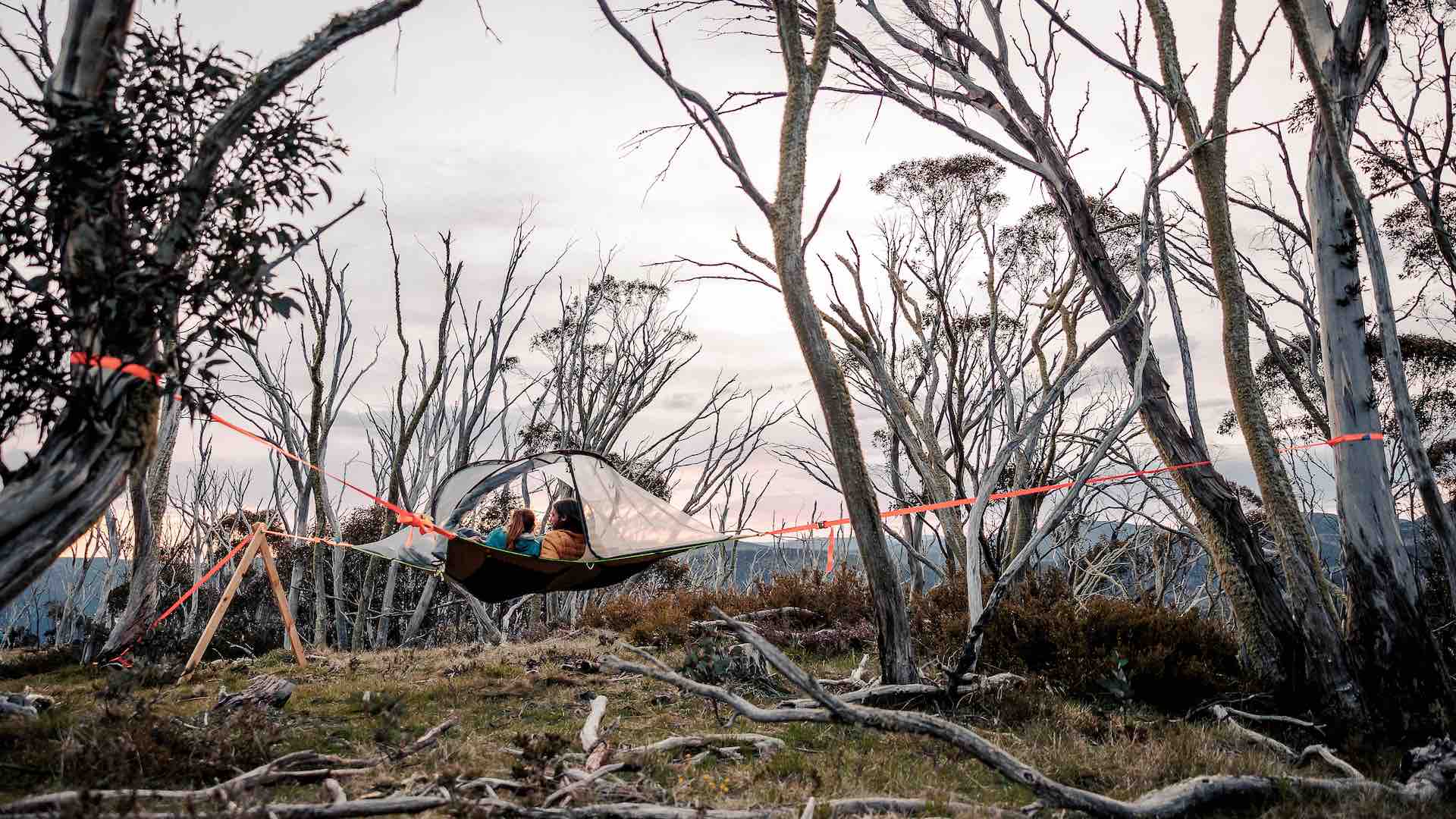 ECO-CAMPING BUT MAKE IT GLAM
If you love the idea of going off-grid but aren't quite ready to give up your creature comforts, Mt Hotham offers a solution by way of their Eco-Glamping Alpine Nature Experiences.
As well as all the best bits of a traditional weekend of camping in the wild — crystal clear air, starry night skies and the chance to unplug from the high energy of urban life — Mt Hotham is also home to Australia's only Tree Tent accomodation.
Raised off the ground and strung between trees to deliver truly stunning vistas over Hotham, these comfortable tents are perfect for campers who can't fathom the thought of ants crawling near their sleeping bag. Paired with luxury additions like private outdoor hot baths, complimentary bottle of local sparkling wine and freshly cooked breakfast (with vegetarian and gluten-free meal options), it'll be hard to ever imagine pitching your own tent again.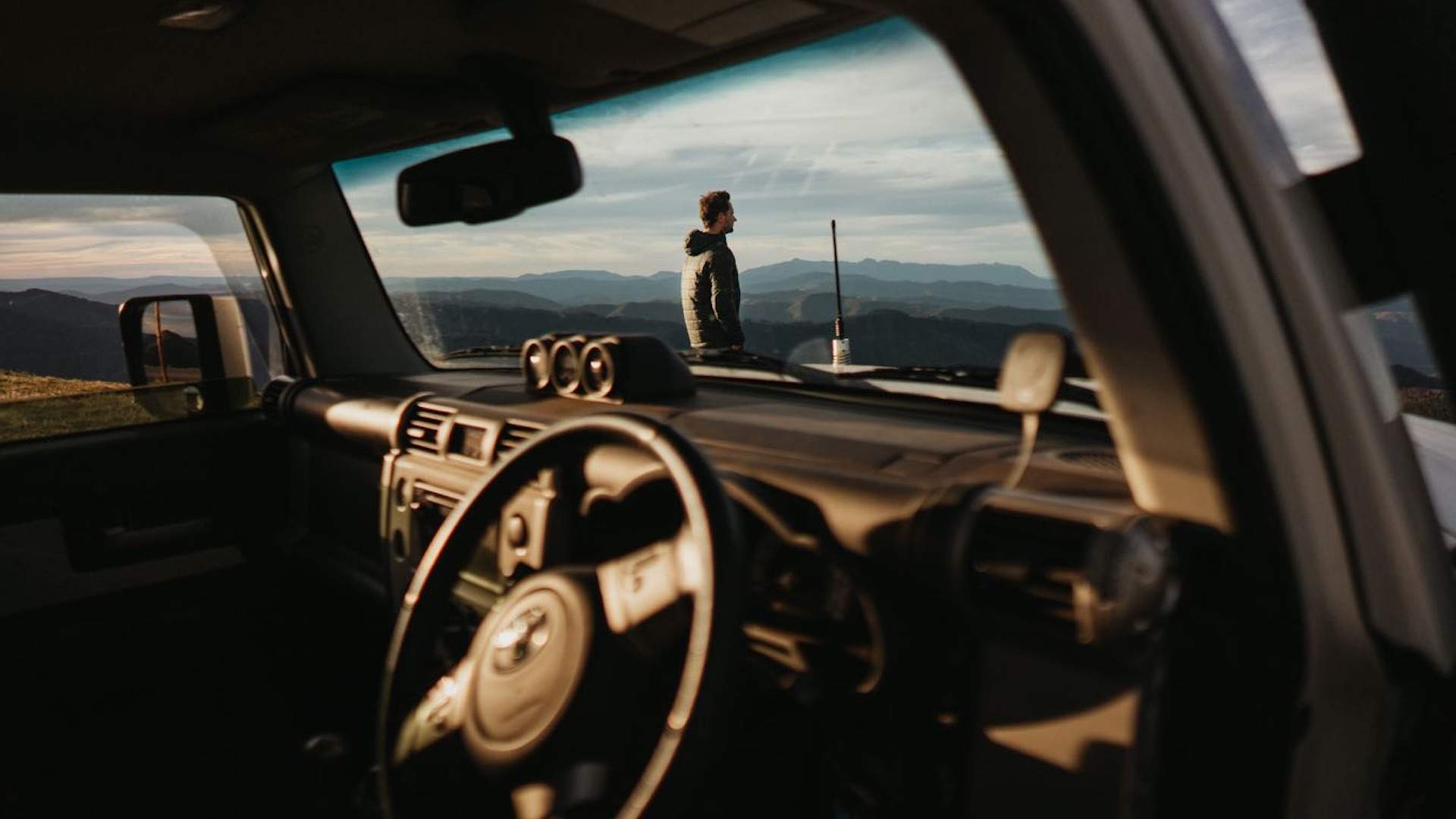 GET THE FOUR WHEELS IN MOTION
Venture off the highway and into the hills to tackle Mt Hotham's tough terrain and sensational scenery in an equally vigorous vehicle.
While your own two feet can certainly play their part in transporting you to Victoria's High Country's most popular outposts, there's something seriously special about taking the wheel and discovering the striking ridge lines, creek crossings and endless valleys of Mt Hotham that would otherwise be inaccessible.
For all the necessary details needed to get the most out of a 4WD adventure through the region, take a look at the extensive guide which includes everything from road conditions to washing facilities.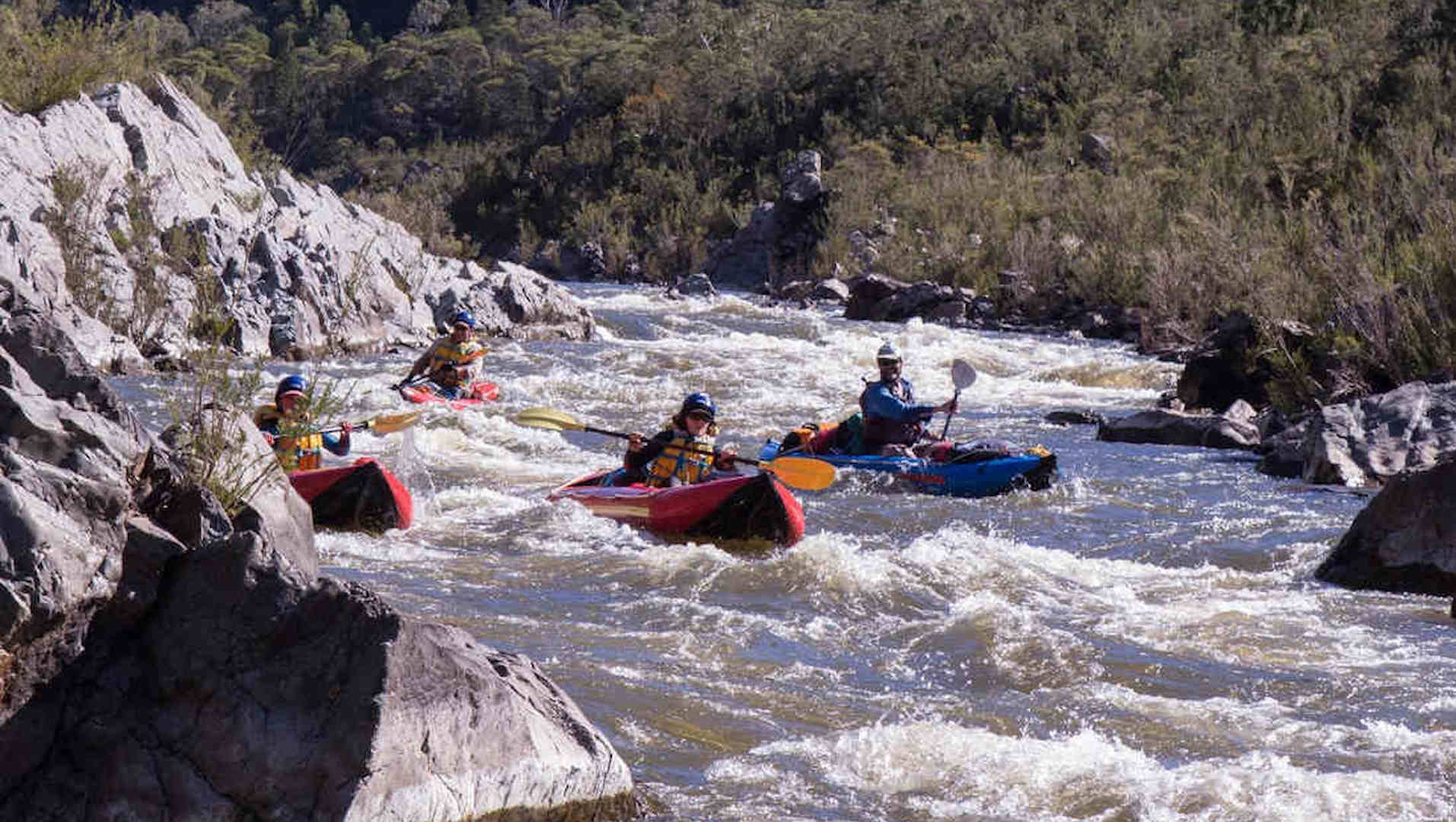 WHITE WATER RAFTING MAGIC
A February trip to Mt Hotham doesn't necessarily require you to forgo the quintessential summer experience of feeling the water between your toes. However, instead of beaches you'll find the mighty Mitta Mitta River and an abundance of opportunities to take advantage of its crystal clear mountain rapids. Consider a canoe, kayak or commit to a day of white water rafting.
With the remote river surging from the magnificent Alpine Gorges and winding its way through the Omeo Valley's spectacular granite rock formations, you can expect an adrenaline rush matched only by the exquisite wilderness, Australian wildlife and impressive natural environment that Mt Hotham is known for.
For more information on things to see and do at Mount Hotham this summer, head to Victoria's High Country website.
Concrete Playground Trips
Book unique getaways and adventures dreamed up by our editors