TRAVEL & LEISURE
Nine Places Where You Can BYO Drinks in Melbourne
Grab your esky, pack a picnic basket, go soak up the sun.
Nine Places Where You Can BYO Drinks in Melbourne
Grab your esky, pack a picnic basket, go soak up the sun.
---
One of Australia's most redeeming qualities is its ability to give good afternoon sun. There's something about its familiar glow that almost demands casual drinks — whether it's cracking open a cold beer after a long day, heading to the pub after work, or deciding on a whim that your backyard is perfect for having people over.
Here in Melbourne, we love a drink in an inner city park. In the height of summer you'll see people of all ages chilling out in Fitzroy Gardens, Edinburgh Gardens or any other area where there's an expanse of green grass. The standard of our parks is off the chart. Here's a list of ten outdoor spots where you can BYO drinks in Melbourne.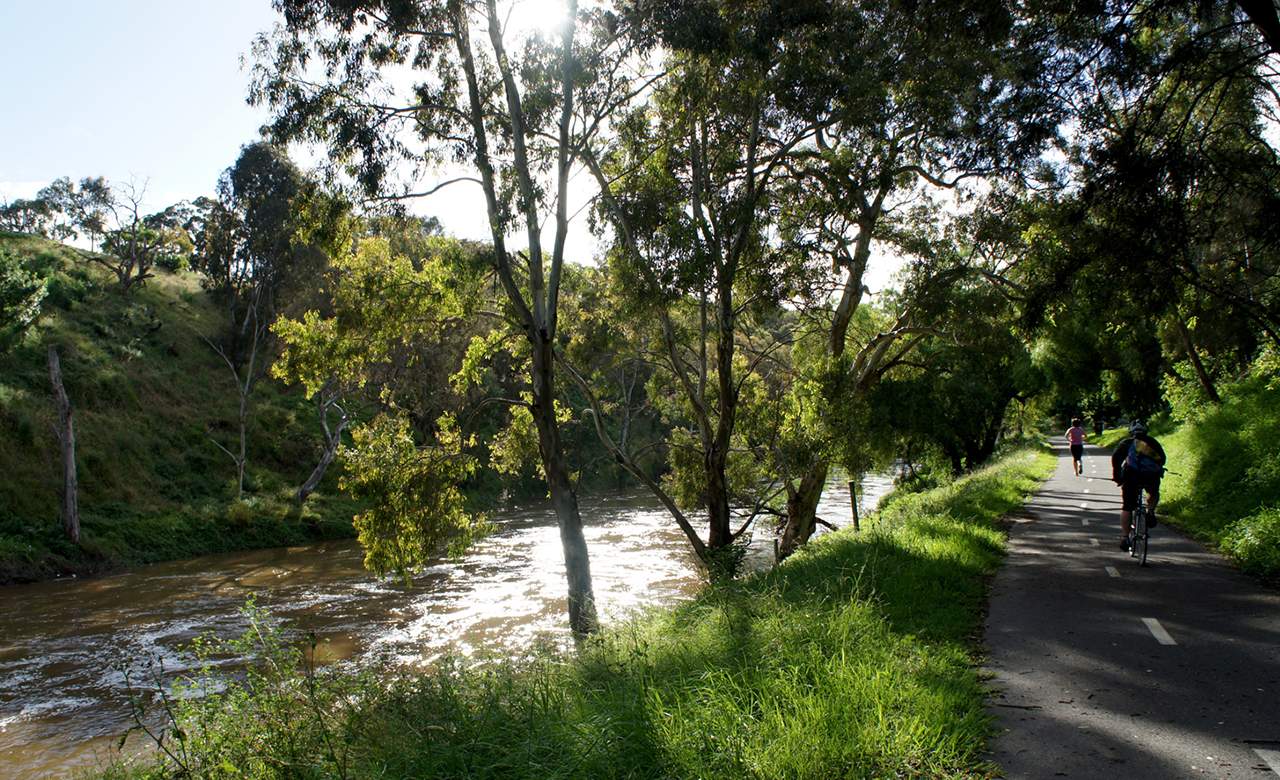 DIGHTS FALLS
After a bike ride in the sunshine, head to the Merri Creek trail for a stroll past tree-lined banks and on to Dights Falls. The weir here is artificially made and was built in the 1840s to provide water to the 'Ceres' flour mill. After spending an afternoon lying in the sun here, saddle up your bike and head for home. They way home might include a stop in at Collingwood Children's farm for a chat with some pigs, and then a visit to all-round charity good guys Lentil As Anything for some post-ride sustenance.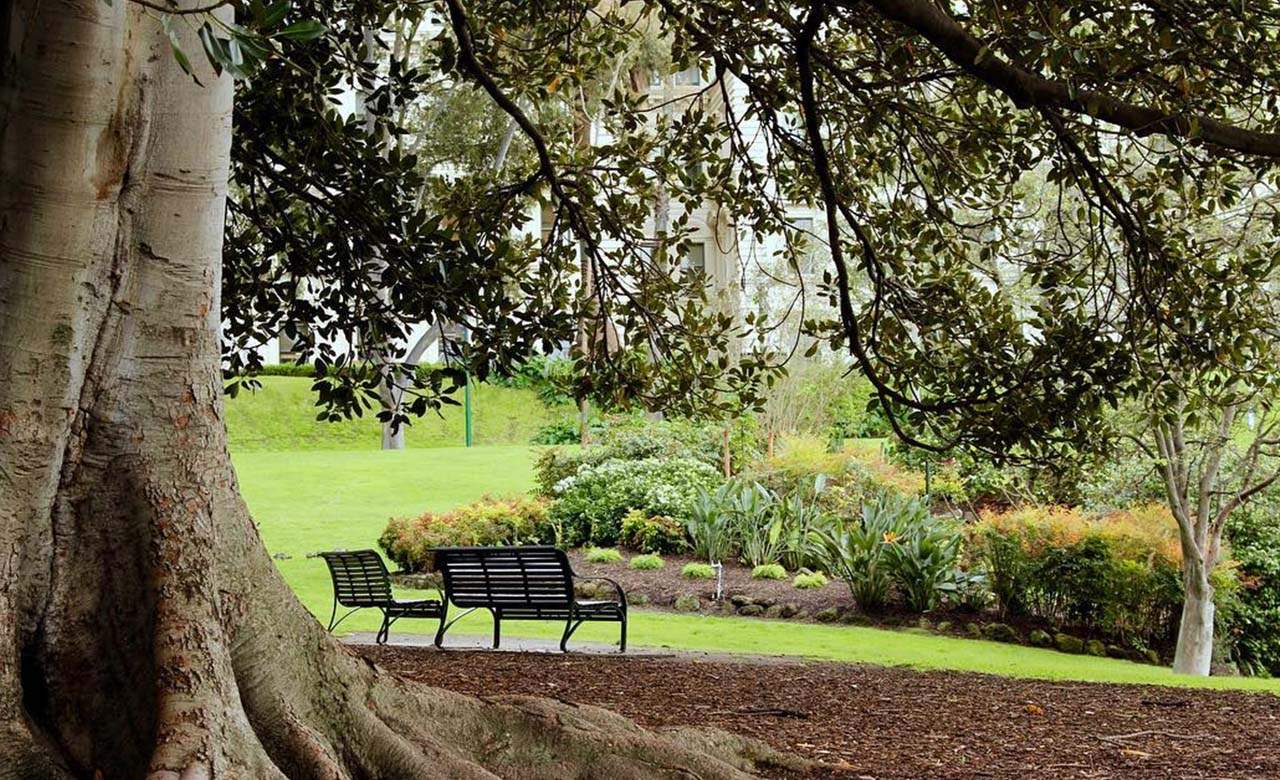 FITZROY GARDENS
One of the most stunning parks in town, Fitzroy Gardens is home to Victorian-era design and pathways lined with shrubs. Don't you just love a good shrub? Get your fix here as you wander the diverse and picturesque grounds. You might explore the Fairie Tree or the model Tudor village, or you might just pull up a spot on the lawn and lie in the sun with a drink. It's completely up to you.

TIDAL PARK
Wilson's Prom is a classic camping spot, and Tidal River is the main spot within it for camping and accommodation. Norman Beach is only a walk away from your tent (or cabin) home, and even though there are 484 camping and caravan sites you won't feel like the crowds are too much, except on school holidays when you should probably choose to not come during that time and that'd be a-ok. Camping facilities are pretty comprehensive (such that you won't be far from a hot shower) and if you want to barbecue your dinner you can on the free gas barbecues.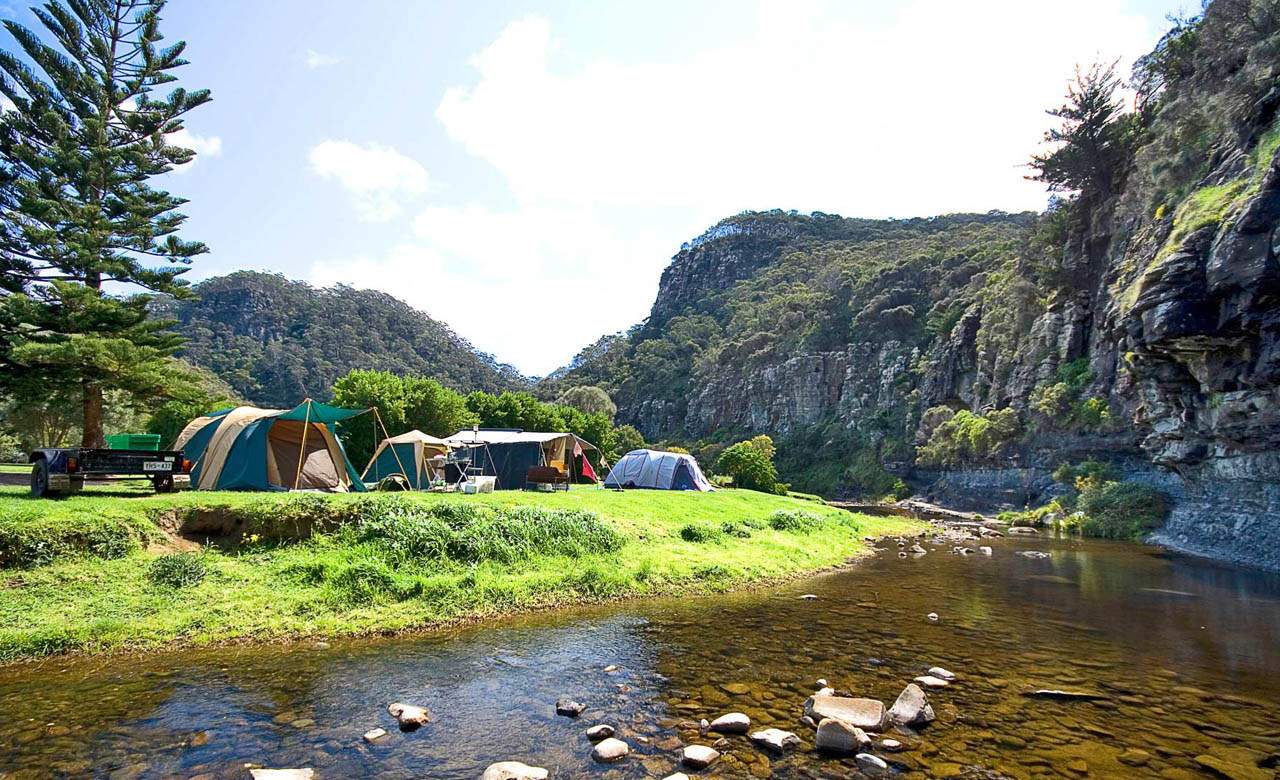 CUMBERLAND RIVER HOLIDAY PARK
You want to make sure that you book well ahead to get a prime river spot at this popular holiday park. This uber-picturesque location is nestled on the mouth of the Cumberland River, and is a pretty hot location for wedding pics because of a very photogenic backdrop. Grab your tent, a few mates, an esky full of drinks and set off on a weekend out of town in one of the prettiest spots around.


HALF MOON BAY
A little bit further south on the ocean past St Kilda lies Half Moon Bay. This local's spot is protected by a rock wall, and has in the past played host to some impromptu beach parties. If there's not a spontaneous beach rave happening at the moment that you happen to be there that's okay – it's plenty of fun to frolic in the shallows as you spend a sunny afternoon here enjoying some rays. There's also a row of shops not too far away in case you run out of drinking and eating supplies.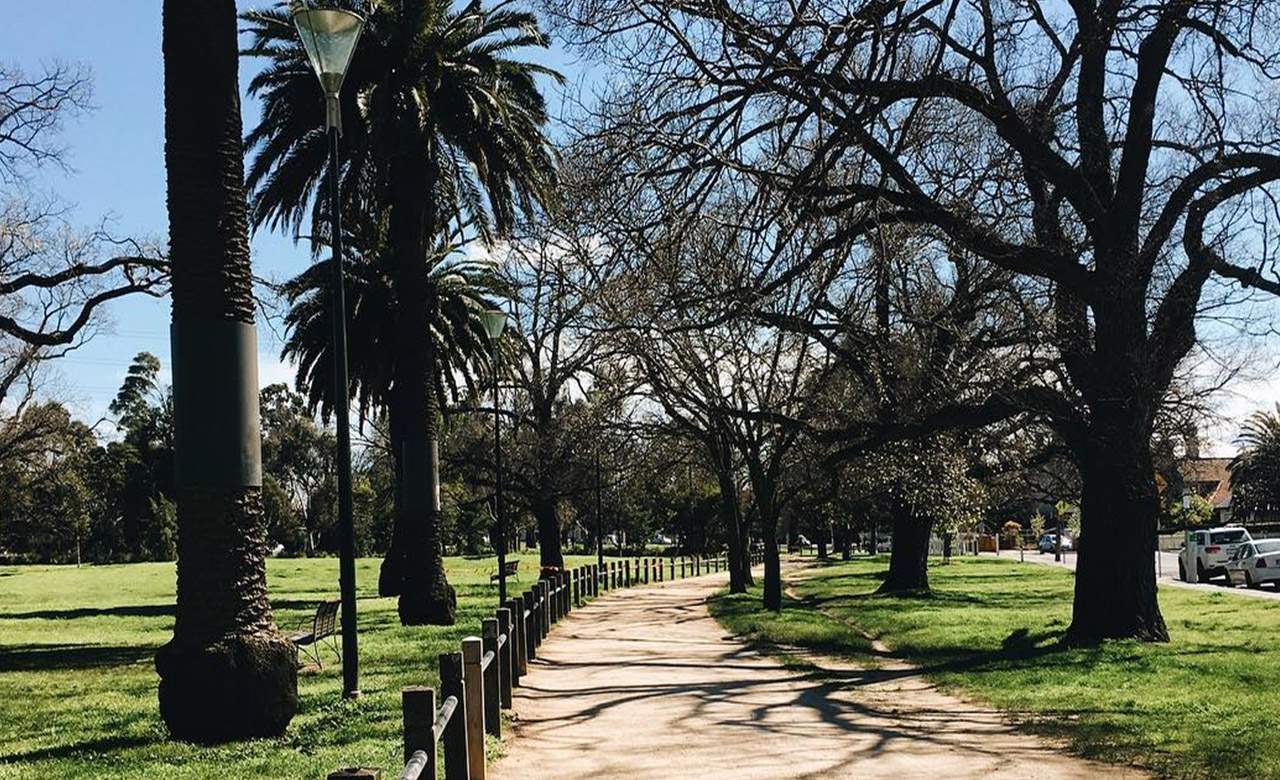 PRINCES PARK
This sprawling green is home to approximately a million possums, mums jogging with prams, kids playing soccer and, if you're lucky, a bunch of die-hard fantasy fans doing a spot of Larping (prime people watching opportunity). With free barbecue facilities on site, Princes Park is the perfect spot for an afternoon get together with some mates. Keen for some friendly exercise? Hire a tennis court for a hit, and then cool off with a couple of cold ones in the afternoon sun.


EDINBURGH GARDENS
It's the spot to see and be seen, and if you head there on a sunny day you'll probably find that at least 20 percent of your friends have checked in here. Space is the only issue here – there's a risk of getting doinked in the head by a rogue frisbee. But that's a small price to pay for the possibility that the person chucking it might be incredibly good looking (it's Fitzroy). The all-round amazing supermarket Piedimonte is right around the corner. It's picnic location perfection.

TURPINS FALLS
We'll be honest. The water at Turpins Falls is cold, no matter what the season. But if you grab a spot in the sun to warm up like a lizard, you won't find it too bad. Pack up a cute picnic and hightail it outta town for a 70 minute drive north out of Melbourne. This stunning spot is always pretty packed in summer, but that only adds to the atmosphere of the place.


PARLIAMENT GARDENS
When you're riding the 86 or 96 trams (or any other tram that passes Parliament) you'll be greeted with the lovely sight of Parliament Gardens. This cute-as-a-button patch is recognisable for its fountains, palm trees, statues, and park weddings that often occur within it. It's a great spot to cool off on a hot day, and boasts a great view of Parliament House, Eastern Hill and St Patrick's Cathedral. Check out the bronze statues of Pastor Sir Douglas and Lady Gladys, two of Australia's most prominent Indigenous leaders, then relax on the grass as you watch the world go by.

Top Image: Kimberley Low
Published on October 18, 2016 by Laura Dawson