The Best (and Booziest) Spots for Après-Ski in Queenstown
In this stunning alpine town, the hours spent off the slopes are just as important as the ones on them.
So you've just finished a big day on the slopes and you're looking for a way to warm up. Luckily there's a bevvy of bars and pubs at your fingertips. In Queenstown at the bottom of New Zealand's South Island, the practice of après-ski ('after-ski') is as important as the time spent skiing or snowboarding — or spectating, if that's more your vibe.
Perhaps you're after a quiet cocktail while enjoying mountain views, or maybe you're with a large crew and want to sink some cold brews by the fire — there will be something in this stunning alpine region that takes your fancy. But with over 150 bars and pubs to choose from, you need to make sure you're heading to a spot suited to your exact needs.
We've put together some of our favourite spots for après-ski in Queenstown (and Arrowtown) so you're set to order the first all-important beverage of the evening — as well as the last one of the night.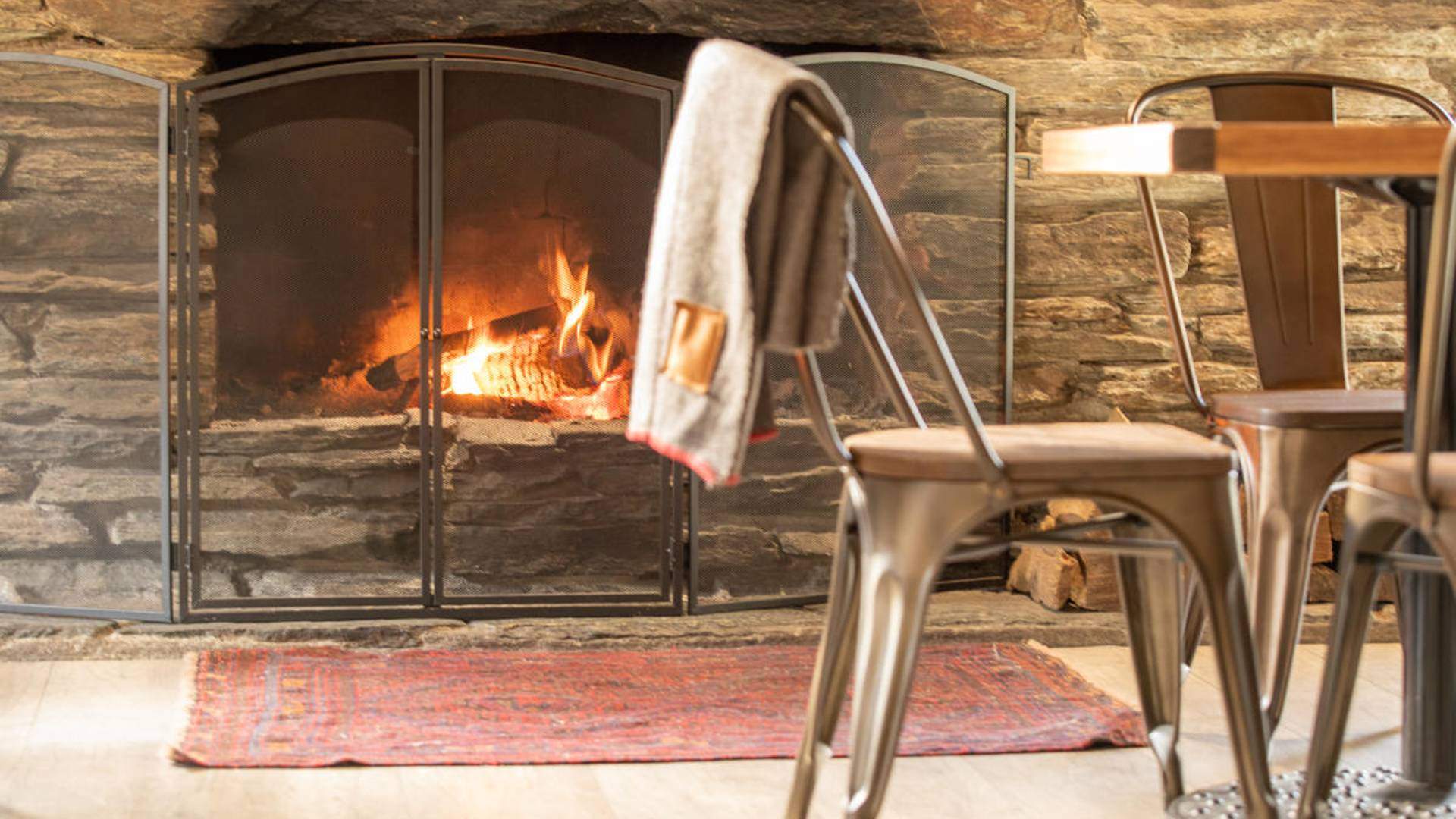 Built in 1865, this stone pub once catered to miners during the gold rush — now it caters to the many winter holidaymakers in the region. Head straight off the mountain and through the door of this cosy fireside spot, which is one minute from the base of Coronet Peak. That makes it an essential place to start your après-ski experience and suck down an extremely hard-earned beer — we're not here to waste any precious minutes.
Don't just take our word for it — this historic spot pot also just won the Supreme Award at the Lion Hospitality Awards for Excellence. So yeah, you might say it's pretty high on the list.
Find it: 172 Arthurs Point Road, Arthurs Point, Queenstown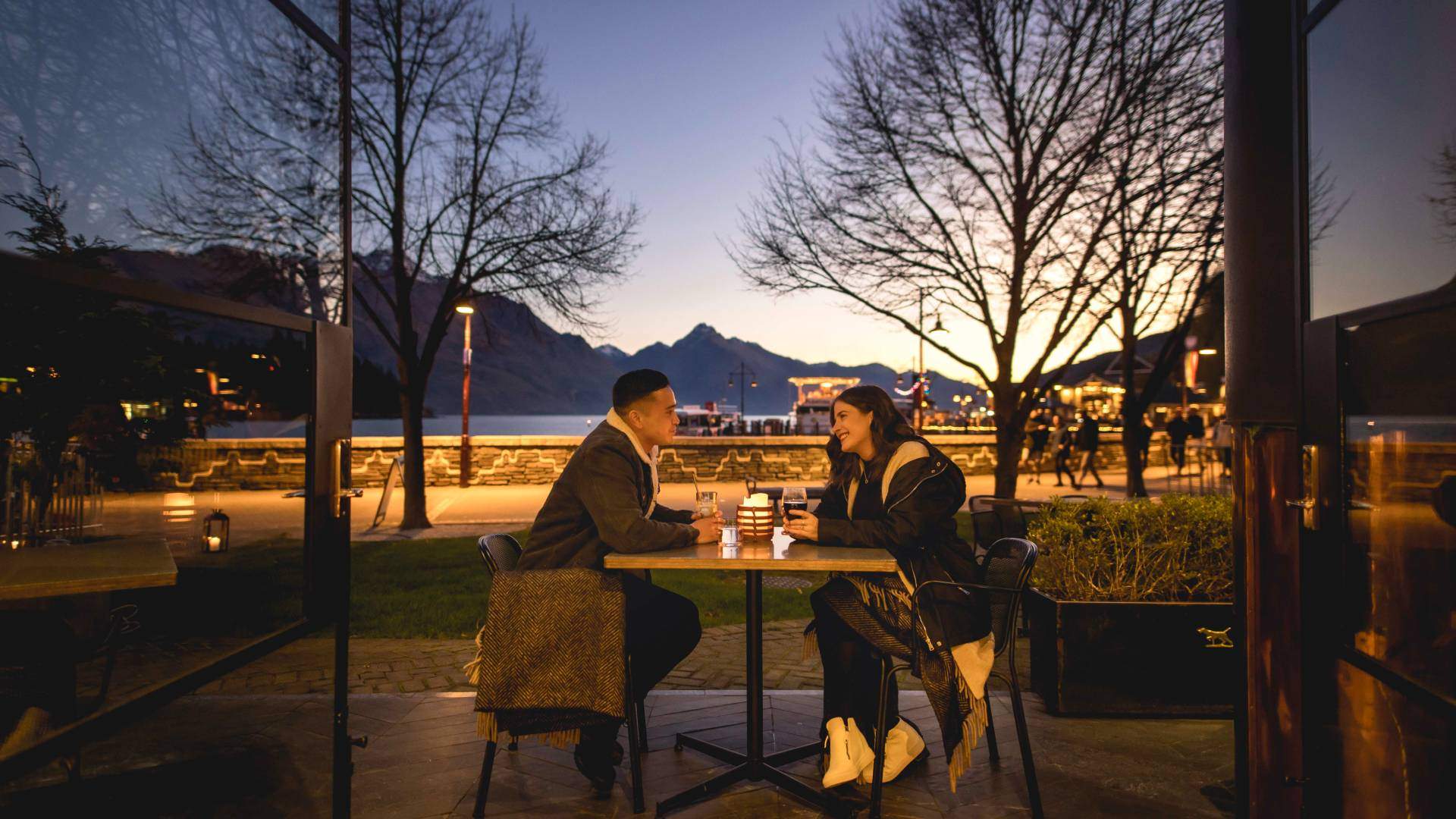 This might be a controversial inclusion due to its position alongside a Rodd & Gunn store, but we maintain Lodge Bar to be one of the best bars in Queenstown thanks to its warm wood ambience and picturesque views. You'll feel like you've stepped into an alpine retreat thanks to the strong supply of blankets, furs and rugs to wrap up in while you order a few apéritifs and catch up with a friend or loved one.
On holiday in Queenstown alone? No problem. Park up in one of the single seats by the window and people-watch to your heart's content while watching an incredible sunset.
Find it: 2 Rees Street, Queenstown 

It's not often a hotel bar is the place to be, but when it comes to Queenstown's excellent QT hotel, it's no surprise this bar is a cut above the rest. You won't just find miscellaneous hotel patrons in this chic and colourful spot: Reds caters to tourists and locals alike, thanks to its cool decor and excellent service.
The highlight has to be the jaw-dropping views. One long wall of floor-to-ceiling windows allows you to take in the mountains and Lake Wakatipu, which would probably heighten the taste of any drink — but these bevvies barely need it. If you like your spicy margaritas extremely spicy, get the crew to whip one up for you — it's exactly what you need to warm up from the inside out.
Find it: 30 Brunswick Street, Queenstown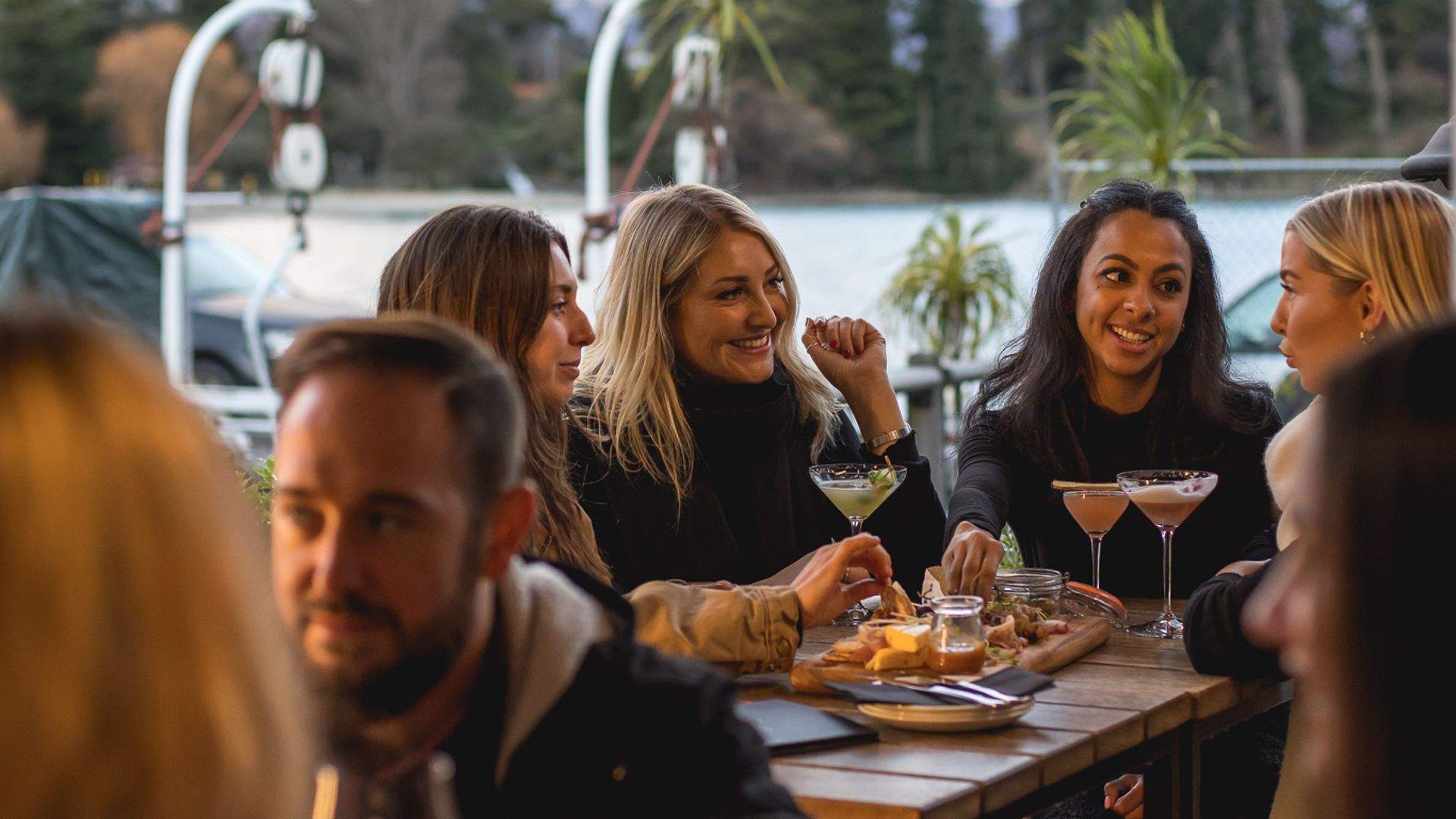 With a prime location on Steamer Wharf, this bar recently won Best Bar at the Lion Hospitality Awards for Excellence and we can see why. Fuel up after a big day on the slopes by making your own custom cheese and charcuterie boards — that means all the meats and cheese you love, and none you don't. This spot also has one of the best cocktail menus in the area, including a list of five (we say again, FIVE) different types of espresso martini — perfect if you need a pick-me-up. Get decision-making anxiety? Play 'Trust the Bartender' — the talented team behind the bar will do the hard yards for you.
Chic and industrial cool, this cosy bar often plays host to some of the country's best live musicians, making the vibes 10/10.
Find it: 88 Beach Street, Queenstown 

 

View this post on Instagram

 
If you're more on the Arrowtown side of the region, head to this pub which gives all the wholesome winter vibes thanks to its open fire and historic stone building. It's one of those spots where everyone seems to know each other and the daily specials are chalked up on the blackboard, so nab a table near the fire and enjoy the great energy.
If you're looking for the perfect winter warmer, opt for the mulled wine which comes in a cinnamon-sugar-crusted glass. It's like a hug in a mug.
Find it: 51 Buckingham Street, Arrowtown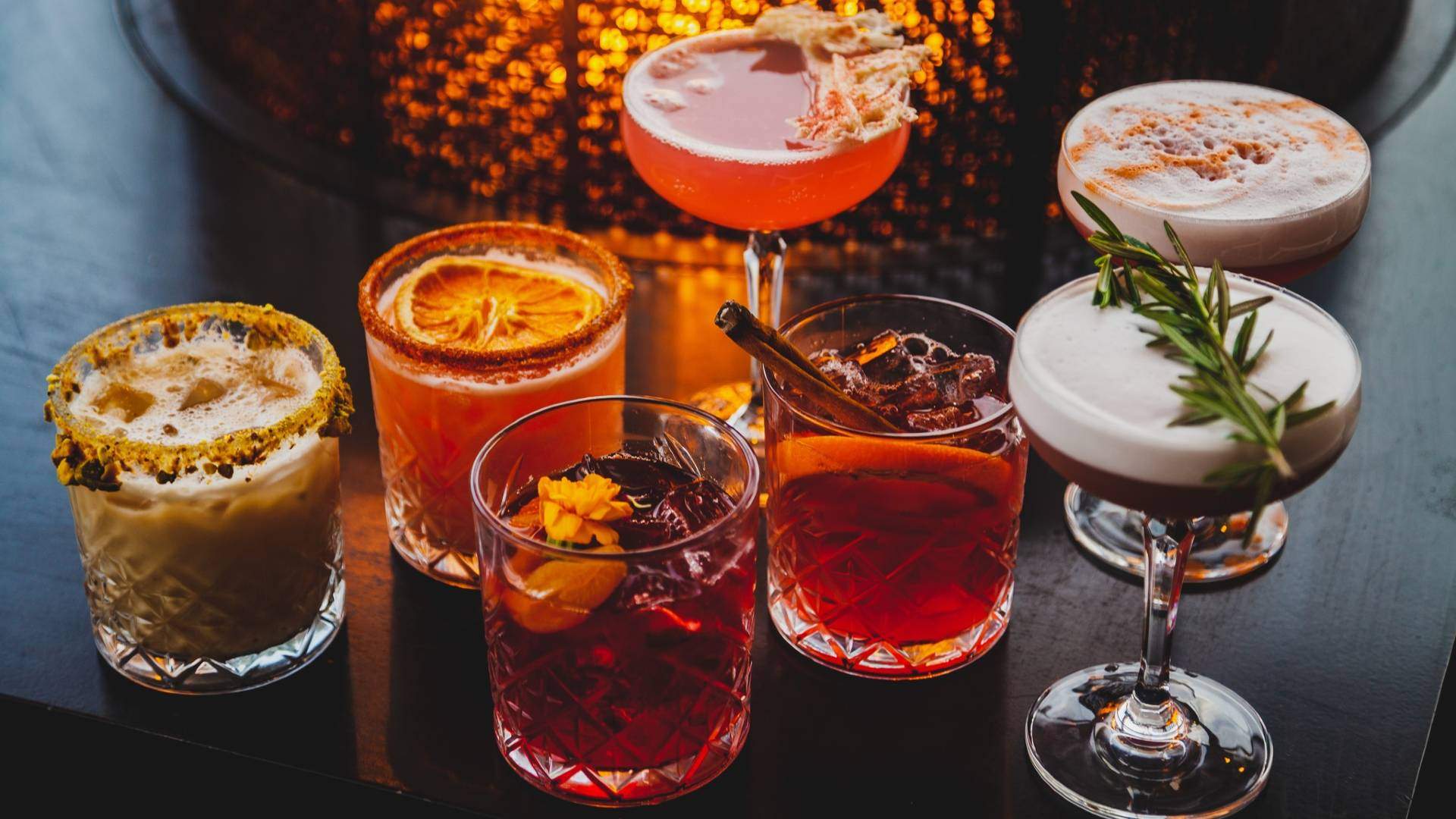 SUNDECK, CENTRAL QUEENSTOWN
Cocktails? Check. Open fire? Check. DJ spinning club bangers at 5pm? Check. A rooftop bar boasting epic views, you have to get in early to nab a table at this popular spot. Sure, you have to head up three flights of stairs to find it, but don't let that put you off.  It's an absolute go-to if you feel you've gone a little bit too hard too early, and need somewhere to burn off the post-ski beers.
With about five people behind the bar at any one time and constant hordes of patrons reaching for spare seats, it's chaos in the best way — but the staff won't baulk at making you a margarita or martini even when the line is six-deep and we love them for that.
Find it: Top floor, 4 The Mal, Queenstown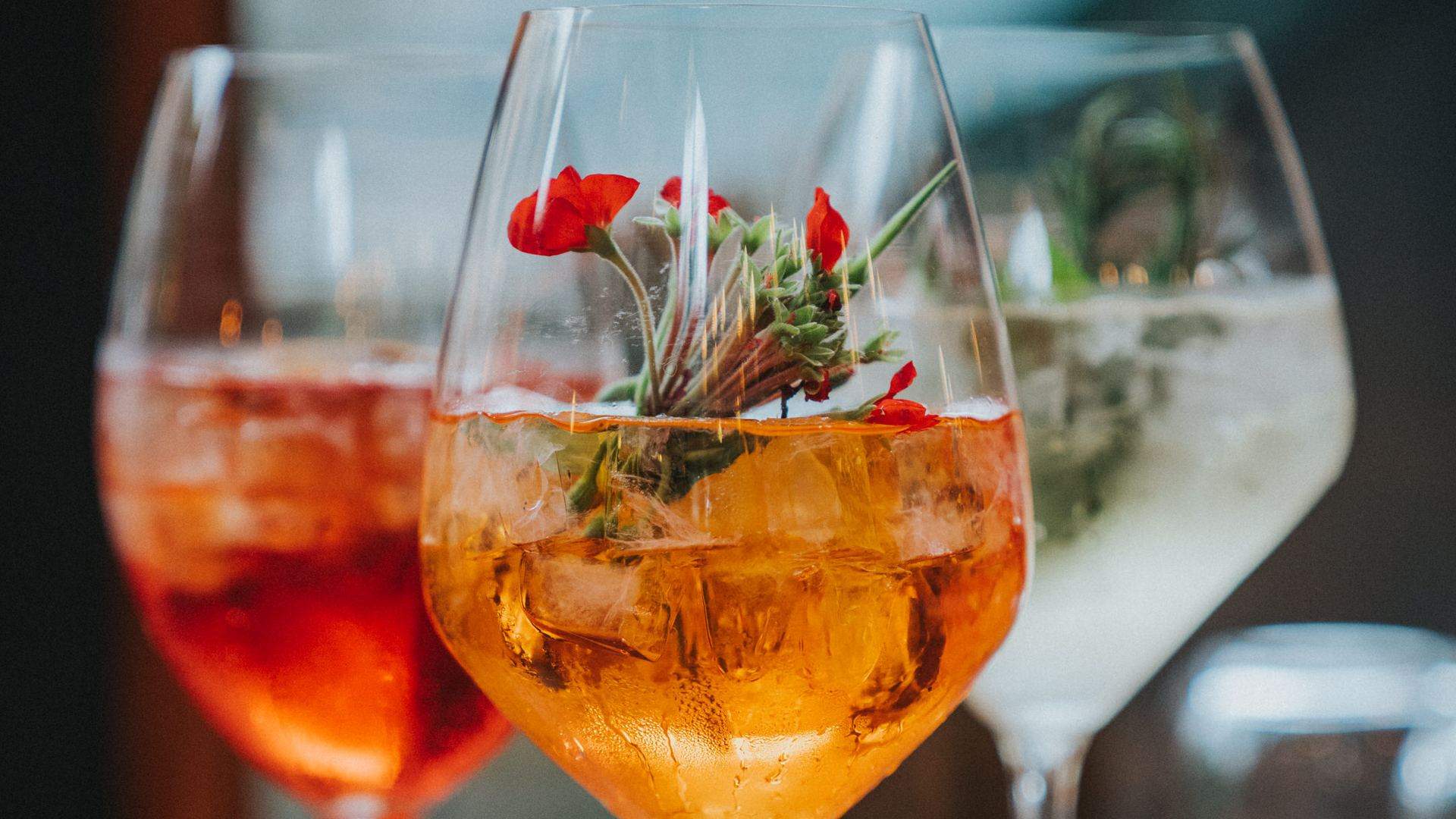 From notable chef and restauranter Ben Bayly, this rustic Italian spot is serving up all the Euro-inspired cocktails, pizza and pasta to soothe the wounds of not being overseas for Euro summer with your friends. Order a Negroni Sbagliato ("Negroni by mistake") and cosy up by the open fire outside from 3pm — and no, no actual skiing experience required. Our tip? Stay for dinner, and warm up with an Italian feast, served family-style.
Find it: 18 Buckingham Street, Arrowtown

Top image: Steamer Wharf, Little Blackwood 
Introducing Concrete Playground Trips
Book unique getaways and adventures dreamed up by our editors