TRAVEL & LEISURE
The Last Lunar Eclipse of the Year Visible from Melbourne Is Happening Next Week
Here's when and where to see it — because there won't be another one until 2020.
The Last Lunar Eclipse of the Year Visible from Melbourne Is Happening Next Week
Here's when and where to see it — because there won't be another one until 2020.
This July, it's all about the moon. Saturday, July 20 marks the 50th anniversary of the Apollo 11 landing — and museums across the state are throwing parties and hosting exhibitions to celebrate — and on Wednesday, July 17, the last lunar eclipse of the year visible from Melbourne is happening.
Well, it's only a partial eclipse, but you won't have to shake yourself out of your warm bed at a super-early hour to catch this one.
While the partial eclipse — which occurs when the Earth moves between the Sun and the Moon, but they don't form a perfectly straight line — will start around 6am, the maximum eclipse will occur at 7.30am. From here, you'll only have a very short amount of time to catch the main event, with the moon setting at 7.38am.
The eclipse will also be taking place very close to the horizon, so it's suggested you find somewhere high-up to watch for maximum chance of catching it.
For the full details, timeanddate.com has put together a handy to-the-minute schedule of when the eclipse will be happening in Melbourne. Unfortunately those in Sydney and Brisbane won't be able to see it very well, as the maximum eclipse will be taking place below the horizon for them.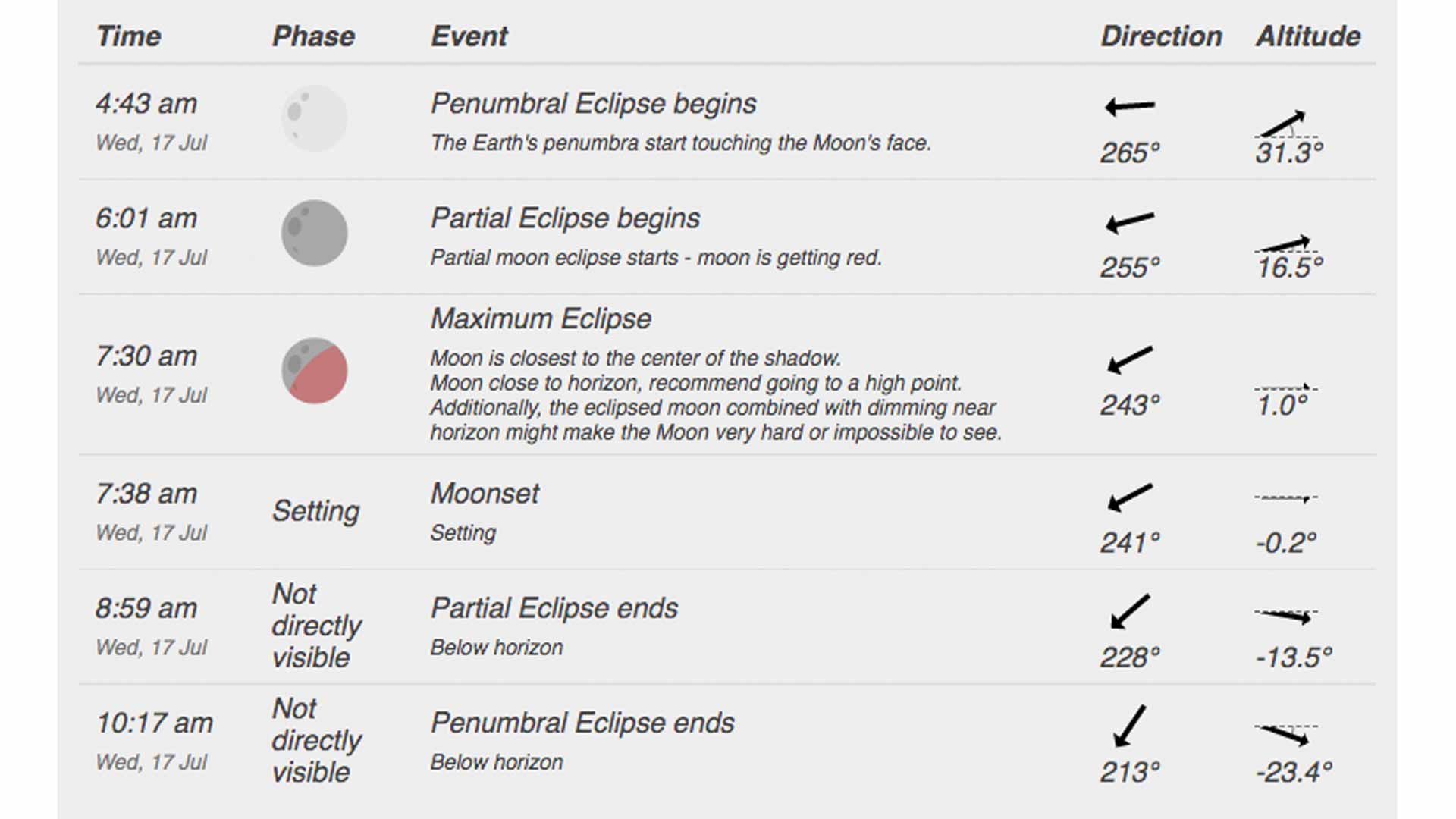 During the eclipse, part of the moon will also turn a shade of red thanks to sunlight that's filtered and refracted by the earth's atmosphere. Have your cameras at the ready, obviously — and see if you can outdo the previous big batches of supermoon snaps and super blue blood moon pics.
If you can't get a clear view, The Virtual Telescope Project will be live-streaming the partial lunar eclipse from the skyline above Rome from 6.30am AEST.
Published on July 08, 2019 by Samantha Teague