TRAVEL & LEISURE
The Rainy Day Guide to Melbourne
Shelter from the elements at cosy cafes, warm, dry galleries and fully-stocked bars.
Melbourne is best known for its ever-changing weather — but even so, we're often caught off-guard when it rains for more than 15 minutes. But, this shouldn't be an excuse to hide in bed under your doona all day.
Our city is teeming with wet weather-friendly activities, so don't let a bit of drizzle keep you from making the most of Melbourne. Here are some ideas to keep you entertained and sufficiently dry — binge-watching Netflix not included.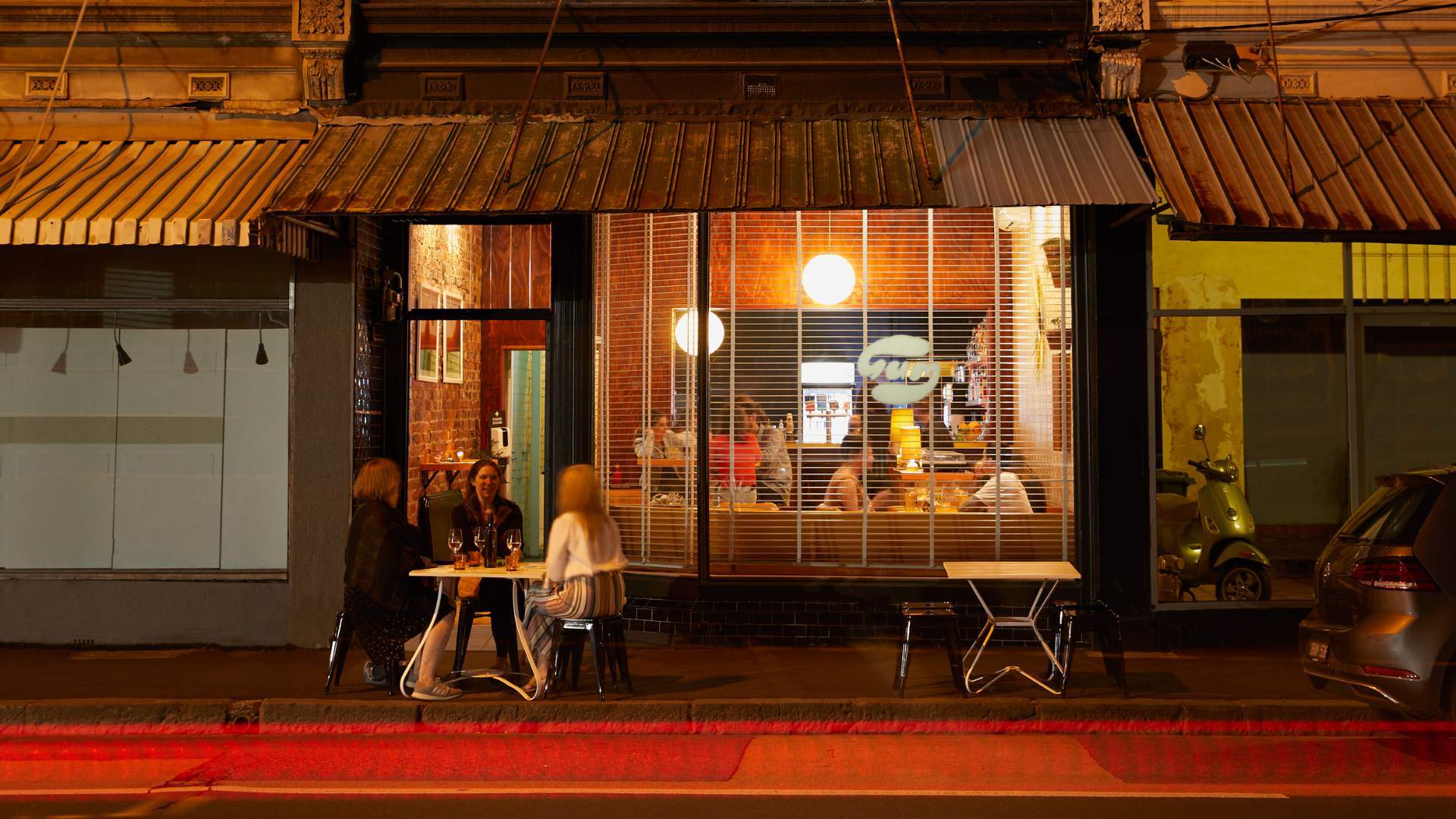 HOLE UP IN A COSY BAR
At the first sign of threatening weather, gather your best group of drinking buddies and head straight for your local watering hole. Nab a cosy corner, order a few rounds and stay put until the skies clear. Quality booze, food and friends are really all you need, but to take your rainy day pub game up a notch, choose somewhere with games and activities, like any of these spots. For the coziest vibes on a rainy afternoon, try tiny Collingwood 70s-themed pub-come-wine bar Gum, or get comfy down in the hidden drinking den at State of Grace.


GET CULTURED IN A NICE DRY GALLERY
A rainy day is the perfect opportunity to finally catch that exhibition you've been meaning to see. Escape the elements and step into a haven of vibrant and colourful artworks that will surely take your mind off the wild weather. Some of our go-to inner Melbourne galleries include the NGV, Gertrude Contemporary, Anna Schwartz Gallery and ACCA. If you haven't yet ventured to The Lume, Melbourne's new 3000-square-metre, 11-metre-high immersive digital art gallery, now is the time as it features giant projections of the works of Vincent van Gogh. Why battle the outdoor elements when you could walk through artworks like The Starry Night and Sunflowers while listening to a classical music score? Outside of the city, the TarraWarra Museum of Art has two new exhibitions opening on Saturday, December 4:  Sidney Nolan: Myth Rider and Heather B. Swann: Leda and the Swan. Spend all day browsing the talent and leave with some newfound inspiration to pick up a paintbrush.

SNUGGLE INTO A CINEMA SEAT
Is there anything better on a rainy day than snuggling up to watch a movie, popcorn in one hand and a glass of wine in the other? The next time it starts to drizzle, swap Netflix for a new release at one of Melbourne's boutique cinemas. The art nouveau theatre and adjoining bar at Thornbury Picture House make it the perfect place to while away a rainy afternoon.  You can chase a film with Aussie spirits, local beers from the likes of Stomping Ground and Hawkers, a tidy selection of independent wines and batch brew coffee by Padre. Of course, there's plenty of homemade popcorn to round out the moviegoing experience. Carlton's Cinema Nova reopened in October after months of closure with a whopping 37-movie lineup, so if you've been saving any of them for a rainy day, the time has come.


CURL UP IN A CAFE
One of the best places to be on a rainy day is in a window seat at a cozy cafe, where you can watch the rain from a safe, dry distance. Add a cup of steaming coffee (or a glass of wine), a hearty meal and a good book, and you're all set for a delightful day indoors. With Melbourne's cafe scene constantly expanding, there's no shortage of options to choose from, but our list of best cafes for working or studying in should help you out. Key requirements include lots of natural lighting, a chilled-out soundtrack and friendly staff. If they're also serving all-day breakfast, you know you've found a winner. Or get away from the grey skies into a brighter atmosphere into Carnegie newcomer Major Mitchell — the bright pink interior will have you walking on sunshine in no time.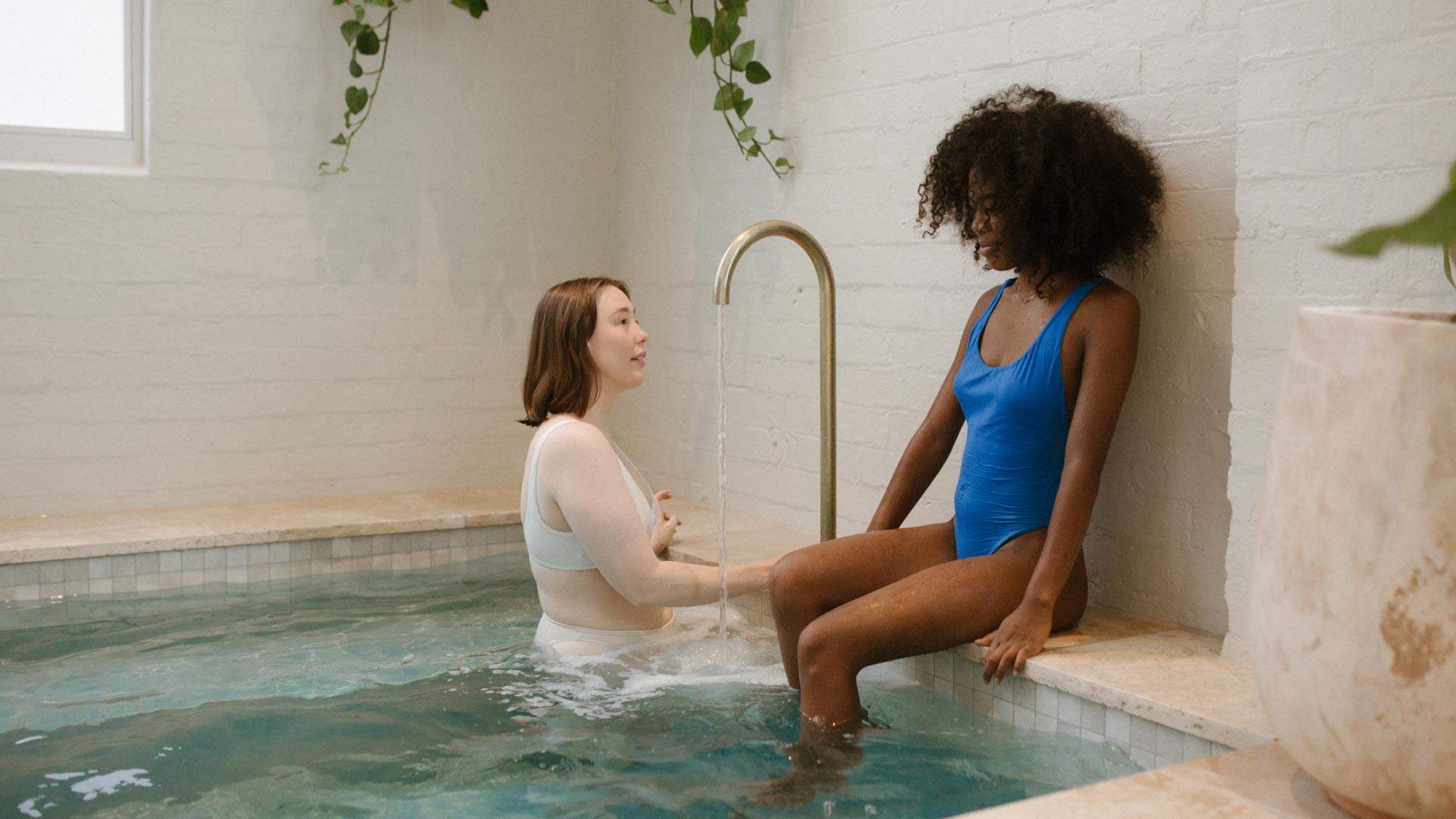 HAVE A SPA DAY
Treating yourself every now and then is essential for your health, so use the next rainy day as an excuse to sneak off to the spa for a little dose of zen. Relax and rejuvenate with a facial and massage, or even rope your significant other in for a couple's treatment. Melburnians are spoilt for choice when it comes to spa experiences, so take your pick from the best. Nothing is more luxurious than spending the day wrapped up in a robe, with cucumbers on eyes to complete the experience, of course.


BOOK YOURSELF INTO THE THEATRE
There's a certain element of romance to the theatre, which always seems to heighten on a drizzly night. The next time it's forecast to rain, book tickets to a show and you'll see what we mean. Whether you prefer the classics or are a fan of more contemporary productions, there's bound to be a theatre with shows suited to your tastes. Our favourites include Melbourne Theatre Company, Malthouse Theatre, Red Stitch and Theatre Works but they're not the only theatre companies worth checking out. Broadway hit Moulin Rouge! The Musical is having an almost sell-out run at the newly-renovated Regent Theatre. If you're more classically inclined, the Australian Ballet's Celebration Gala is bound for Arts Centre Melbourne in December, and it is set to be a sensation.


BE A BIG KIDULT
Don't let the rain put a dampener on your spirit. Take a break from your busy week of adulting and let your inner kid run wild for a day with some of the best kidult activities in Melbourne. Surely you can't resist a friendly game of laser tag or a visit to Timezone that will inevitably stir up some nostalgia (yep, Timezone still exists). If you're in need of exercise but can't face the gym, Bounce is your go-to for a decidedly more thrilling workout that happens to involve trampolines, dodgeball and a half-pip trampolining wall.

Published on March 21, 2017 by Aobh O'Brien-Moody