Seven Things You Didn't Realise You Could Do in Gippsland
From scenic camel rides to renting your own island.
in partnership with

You might think you know Victoria inside out but do you really? Sure, you might've taken a couple of road trips, hightailing it out of Melbourne for the weekend, but there's a good chance you ended up at the same spots as everybody else. Hidden within its tiny towns and tucked away in its national parks are adventures of all kinds, many of which don't make their way onto typical travel itineraries. And because this list could probably go on forever, we've focused on the great region of Gippsland, particularly East Gippsland, which is still recovering from last summer's bushfires. We've scoured the region to find the most exotic experiences, from camel rides on windswept beaches to strolls through 400-million-year-old caves and seafood feasts whipped up by award-winning chefs.
From coastal getaways to outback adventures, Australia is home to a wealth of places to explore. Every trip away offers the chance to not only reconnect and recharge, but also to support the communities that have been affected by bushfires. Your visit plays an important role in Australia's recovery, which is why we've partnered with Tourism Australia to help you plan your next Holiday Here This Year.
Some of the places mentioned below may still be closed due to COVID-19 restrictions. Please check websites before making any plans.

STAY ON YOUR OWN PRIVATE ISLAND
If you want to live out your baller fantasies, head four hours east of Melbourne, and you can hire an entire island for just yourself and your mates. This 30-hectare paradise lies within Gippsland Lakes, a short ferry ride from Lakes Entrance or Kalimna. Your accommodation is Fraser Island Retreat on McAuliffs Island, a gorgeous 100-year-old homestead, with 11 bedrooms, a shady verandah, an oversized kitchen and a pool surrounded by landscaped gardens. There's also a cabin on site.

EXPLORE A 400-MILLION-YEAR-OLD CAVE
Around 400 million years ago, most of East Gippsland was under the sea. At some point, the earth started to rise, causing rivers, streams and waterfalls to develop. These water bodies cut through limestone deposits and, near what is now the little town of Buchan, transformed into the Buchan Caves — a honeycomb-like formation of caverns filled with dramatic stalactites, stalagmites and tranquil pools. You're welcome to wander freely around Buchan Caves Reserve, but to enter the caves you'll need to join a guided tour, which travels daily through Royal Cave and Fairy Cave.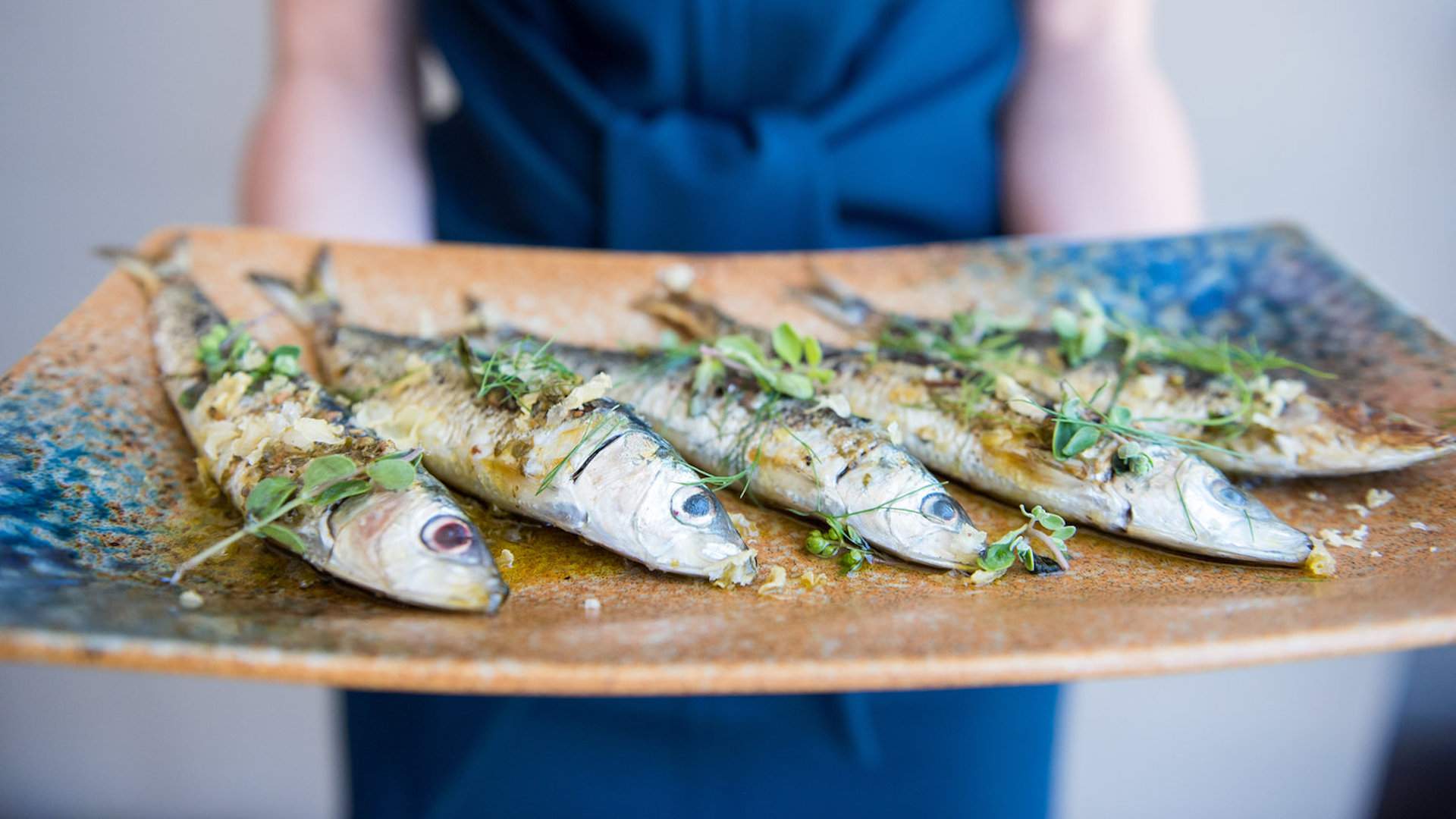 GORGE ON VUE DE MONDE-LEVEL FARE
Since 2017, the people of Gippsland have been feasting on the finest seafood — prepared by an ex-Vue de Monde chef, no less — thanks to hatted restaurant Sardine Eatery and Bar. Head chef Mark Briggs creates a continually changing menu driven by the availability of local and seasonal produce. One week, you might be lingering over roasted bug tails with miso and pickled cabbage, and the next, tucking into Bushy Park beef short rib with asparagus and pomme souffle. His partner, Victoria Hollingsworth, takes care of the front-of-house, where beachy, breezy blonde timber and splashes of blue overlook Raymond Island within Gippsland Lakes.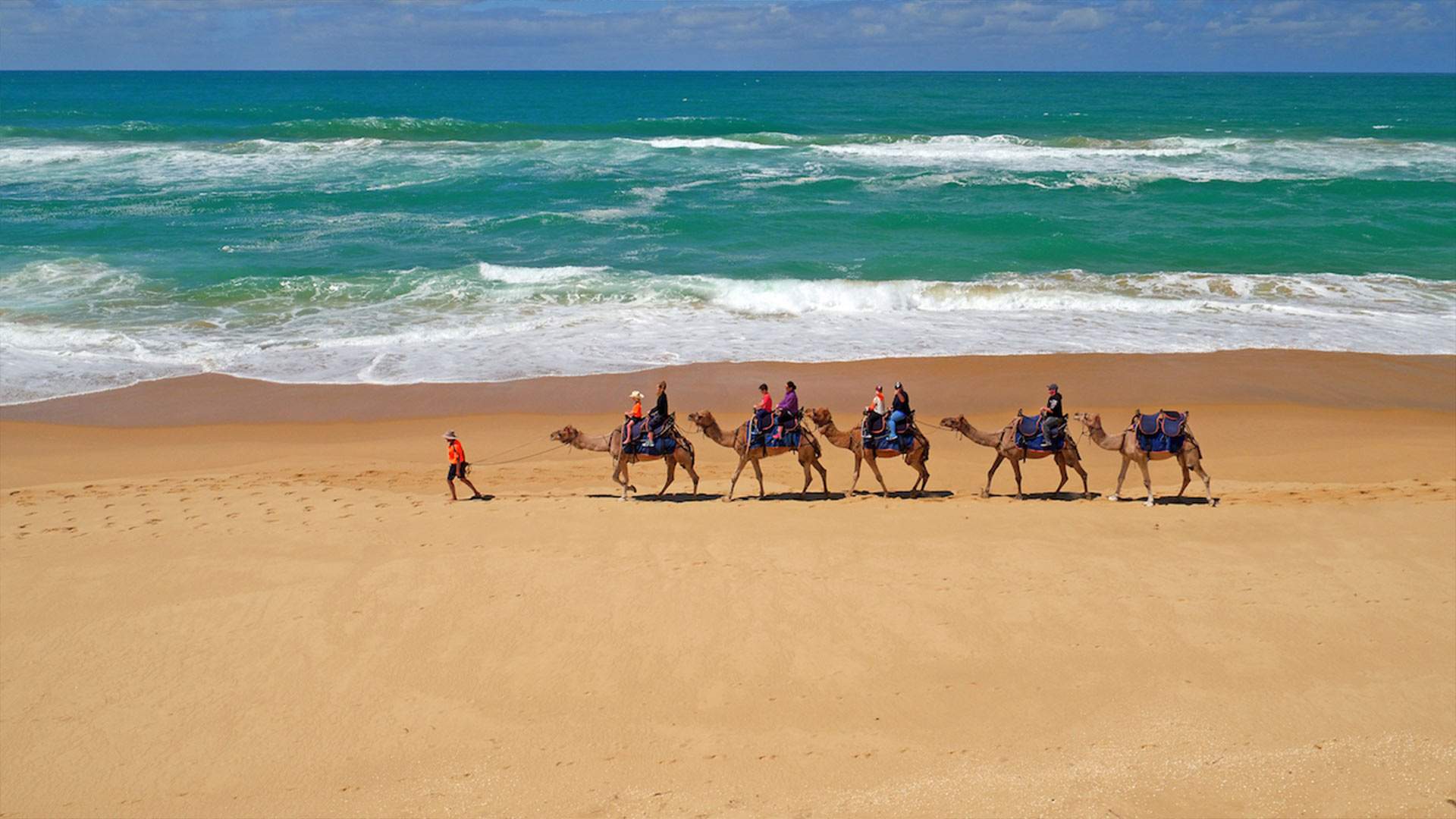 RIDE A CAMEL ON THE WORLD'S FOURTH LONGEST BEACH
With sand dunes on one side and crashing waves on the other, you'll feel a long, long way away from Melbourne when you climb aboard a camel at Ninety Mile Beach. As the fourth-longest beach in the world — and the second-longest in Australia — this epic stretch of sand spans from Lakes Entrance in the north to Reeves Beach in the south. To book a camel ride, which takes place at the northern end, get in touch with Camel Connection.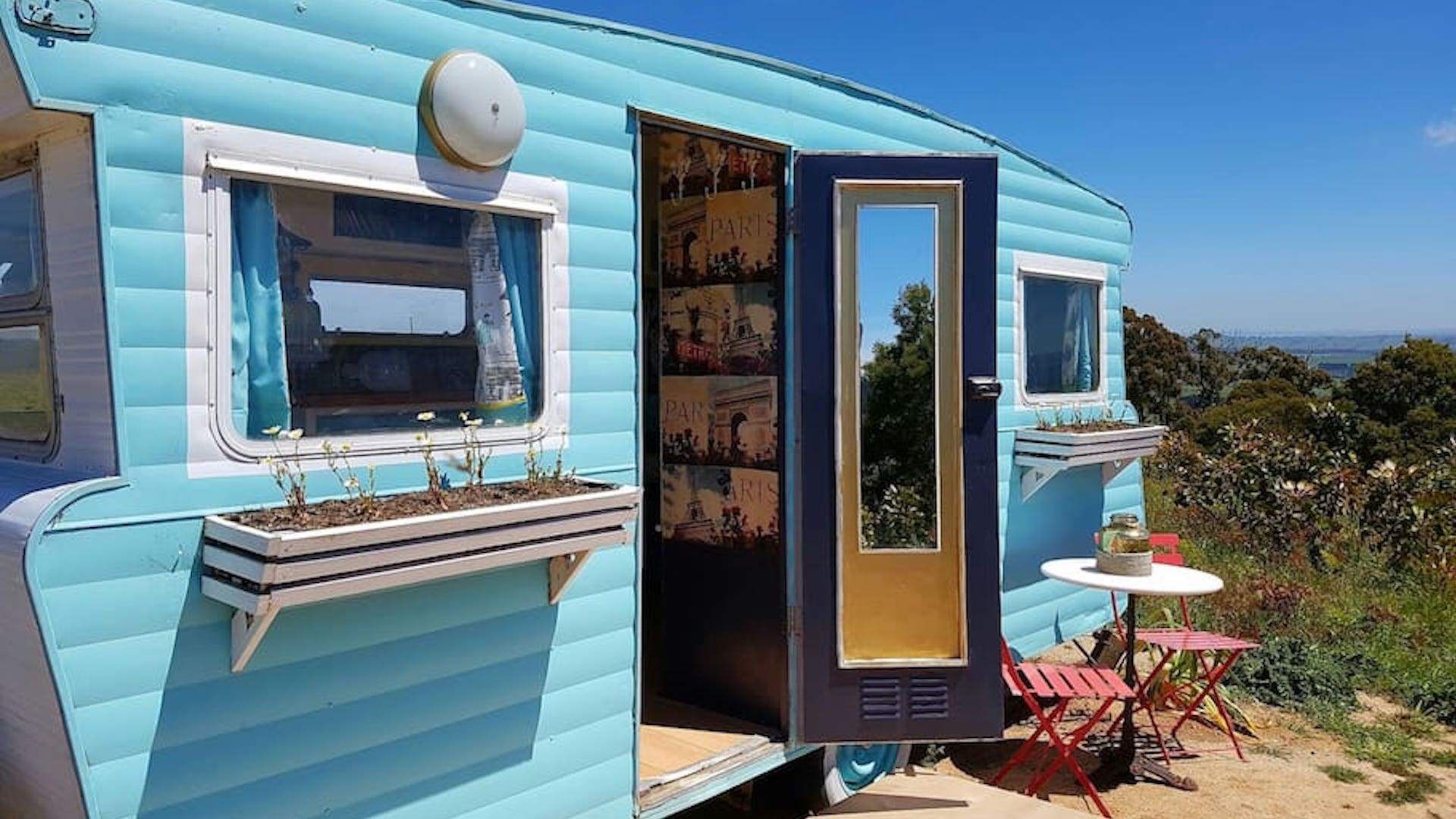 SLEEPOVER IN A VINTAGE FRENCH CARAVAN
If you're craving a break from the city mayhem, make tracks to Wild Valley Gippsland. Here, you can stay in a robin's egg blue 1976 Viscount caravan surrounded by panoramas of bushland, fertile valleys and the Strzelecki Ranges. This super cute sleepover is the work of designer Samantha and her partner, Eric, a landscape gardener, who share a love of curious and beautiful objects. The caravan is decked out with vintage treasures collected in op-shops and antique stores in both Victoria and France. There's a snug queen-sized bed, an outdoor shower beneath gum trees and an alfresco barbecue area. If that's not available, there are other vans available — 70s Retro or Tropicana, if you fancy — as well as luxurious bell tents for glamping. Whatever option you choose, you'll be spoilt with stunning sunsets and sweeping views over the valleys of Budgeree. It's the perfect place to let your worries subside.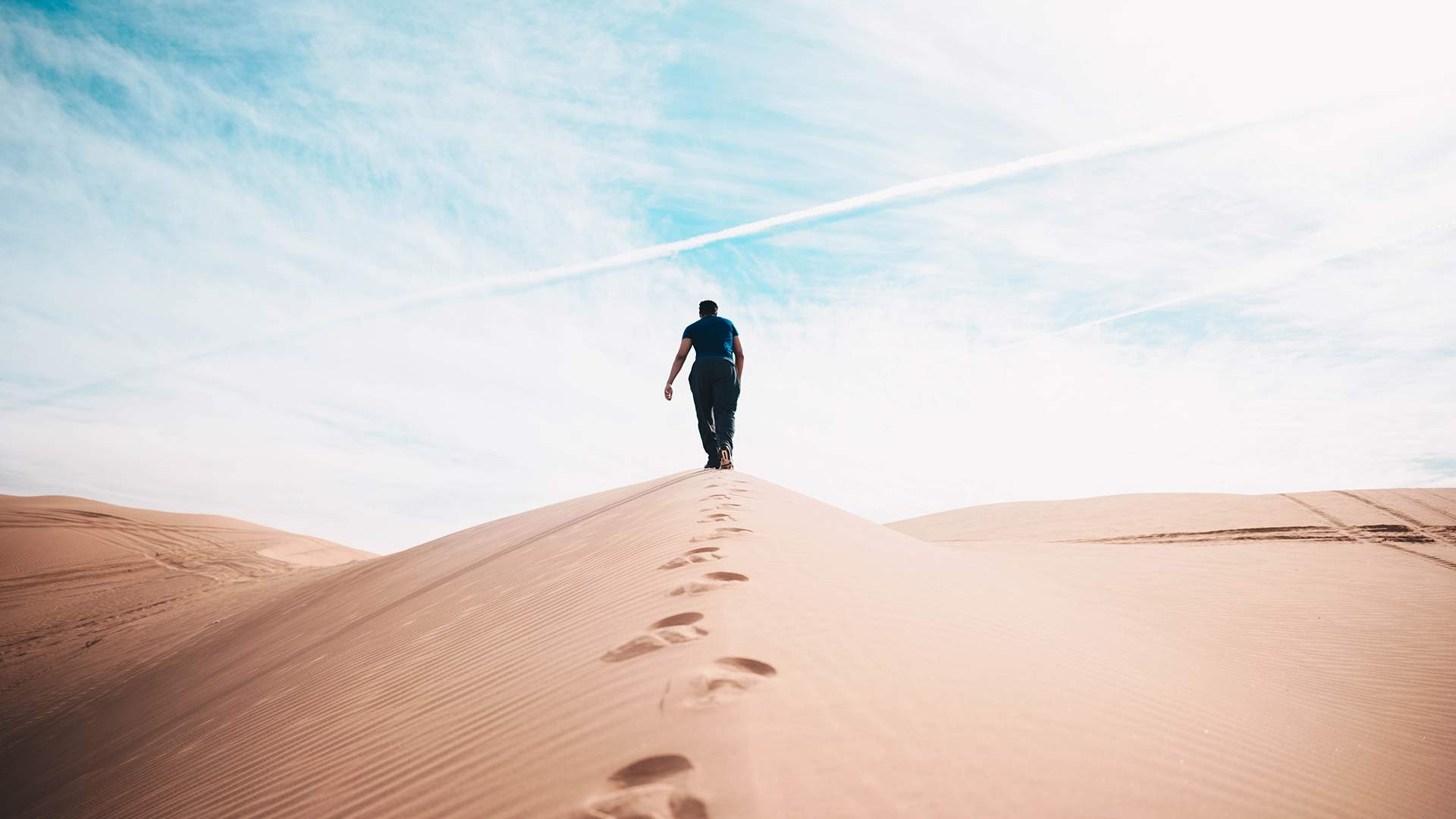 HEAD TO THE DESERT (SORT OF)
An adventure that'll have you feeling like you're in some exotic desert is hiking the Big Drift. This incredible natural phenomenon is a series of giant sand dunes, located at the entrance of Wilsons Promontory National Park. Once you enter the dunes, be sure to mark your trail so you can find your way home (Hansel and Gretel-style) — it's all too easy to get lost when your only points of reference are endless sand and sky. The moderate two-kilometre hike will take you across breathtaking terrain as you bask in the vastness. If you wake up early, it's possible to visit the Big Drift on a day trip from Melbourne. Alternatively, pitch your tent at Stockyard and take your time.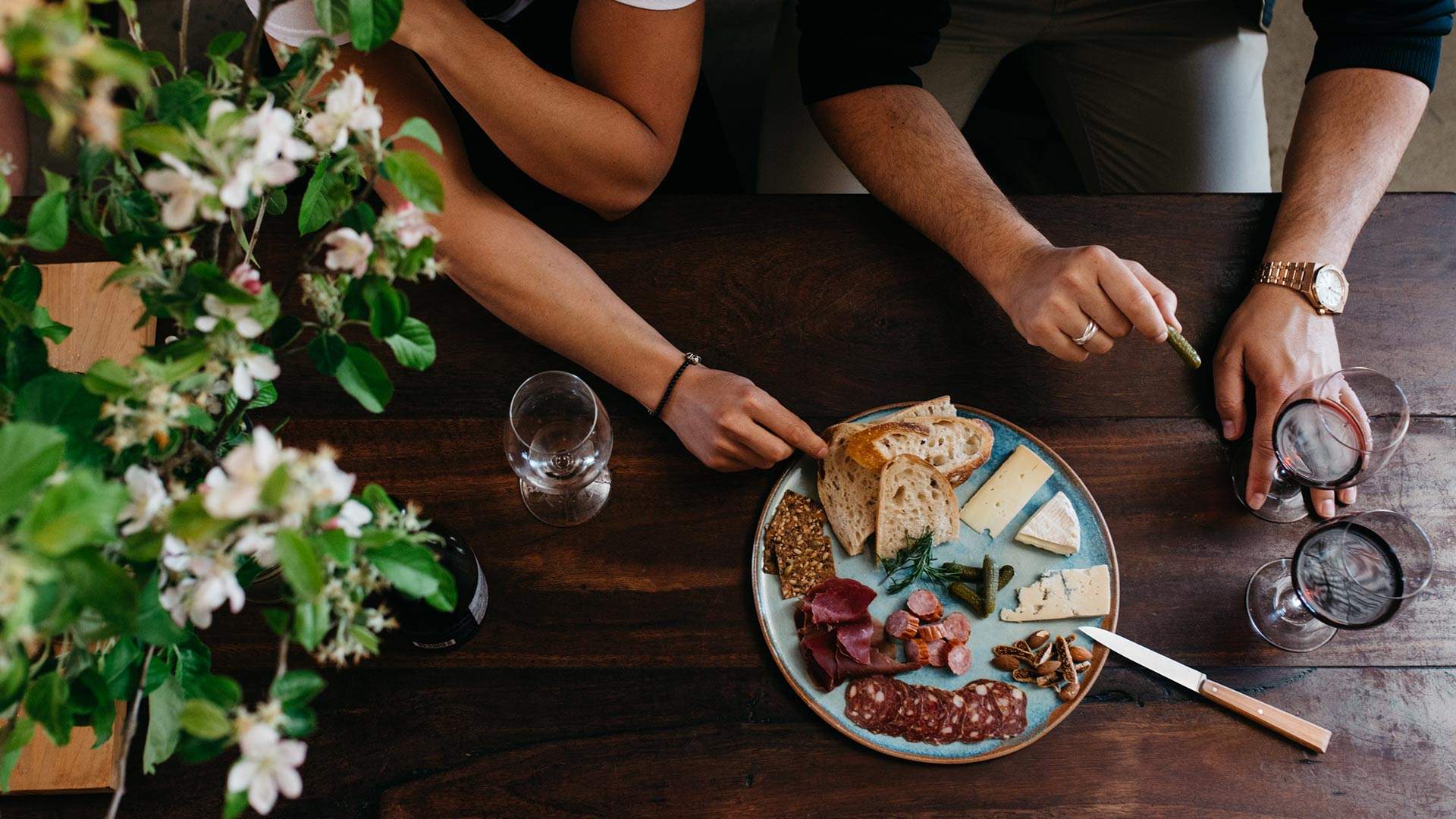 SIP GIPPSLAND PINOT
You might not think of Victoria's eastern coastline as a wine-growing region, but pay a visit to Dirty Three Wines, and you might think differently. This pioneering wine label, run by husband-and-wife team Marcus and Lisa, is dedicated to turning Gippsland's coastal dirt into excellent pinot noir. The duo produces three pinots, made with grapes from three different vineyards — Berrys Creek, Tilson and Holgates Road. Sample them all at Dirty Three's tasting room in the scenic coastal town of Inverloch to get a real taste of the region.

Whether you're planning to travel for a couple of nights or a couple of weeks, Holiday Here This Year and you'll be supporting Australian businesses while you explore the best of our country's diverse landscapes and attractions.