TRAVEL & LEISURE
Twenty Secluded Stays You Can Escape to in Regional Victoria
Escape the city and head to the wilderness for a holiday in these private getaways.
If you live in Melbourne you're probably hanging out for a much-deserved vacation. A trip away from the hustle and bustle to somewhere peaceful. Well now that regional holidays are allowed, what better time to pack up for a week and disappear into the wilderness. These twenty Victorian stays all radiate tranquil energy, so you escape the city for a holiday surrounded by vast fields or lush rainforests.
Holidays are now allowed in regional Victoria, however, group bookings are restricted to members of a single household and two adults (plus dependents) or intimate partners. For more info on the state's COVID-19 restrictions, head over here.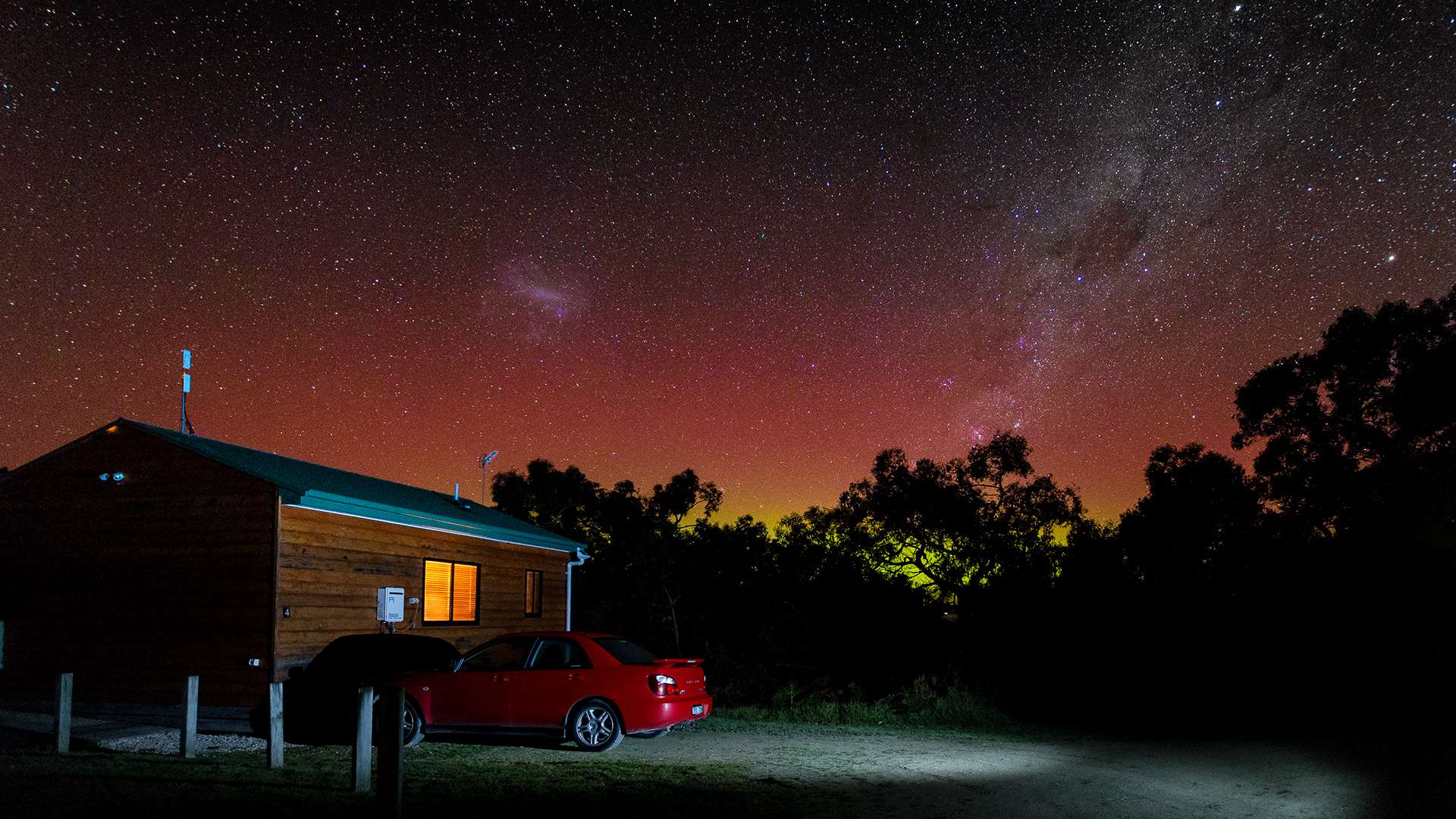 Located in the expansive Wilsons Promontory National Park, this deluxe cabin offers the opportunity to catch Aurora Australis if you're lucky as well as a range of wildlife including koalas, alpacas and whales at the nearby beach.
How much? From $285 a night, sleeps two.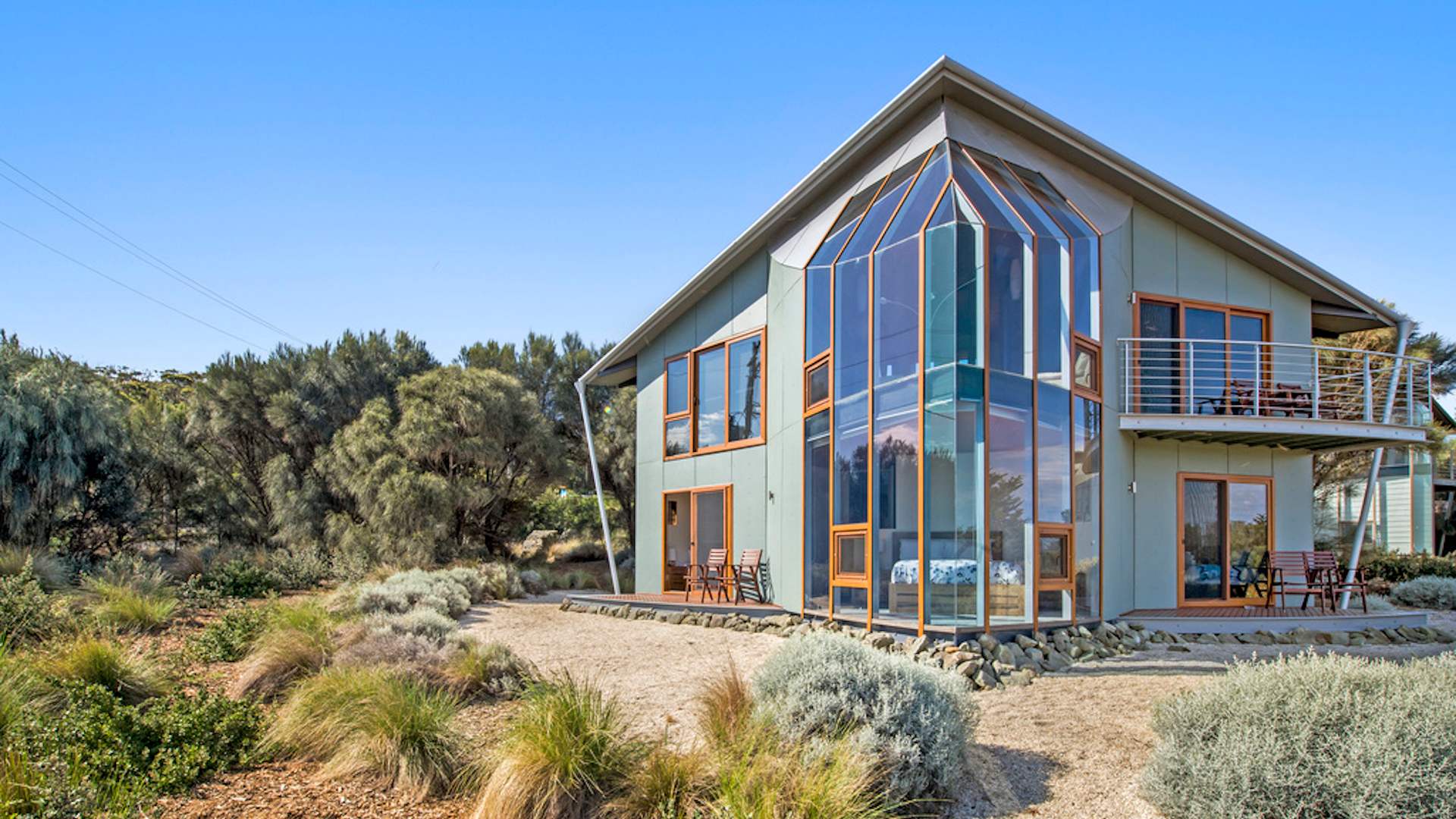 With stunning ocean views from its floor to ceiling windows, this unique property radiates sun and summer. Wake up to the sights of the beach before walking down for a morning swim.
How much? From $267 a night, sleeps seven.

This one-of-a-kind cabin sits on farmland in Emerald, close to the Cardinia Reservoir. Relish its fresh farm atmosphere with the comfort and luxury of the modern interior.
How much? From $287 a night, sleeps two.

Hidden within the Dandenong Ranges, this private cottage may look quirky from the outside, but it houses a lush renovated living space and a cosy fireplace.
How much? From $289 a night, sleeps two.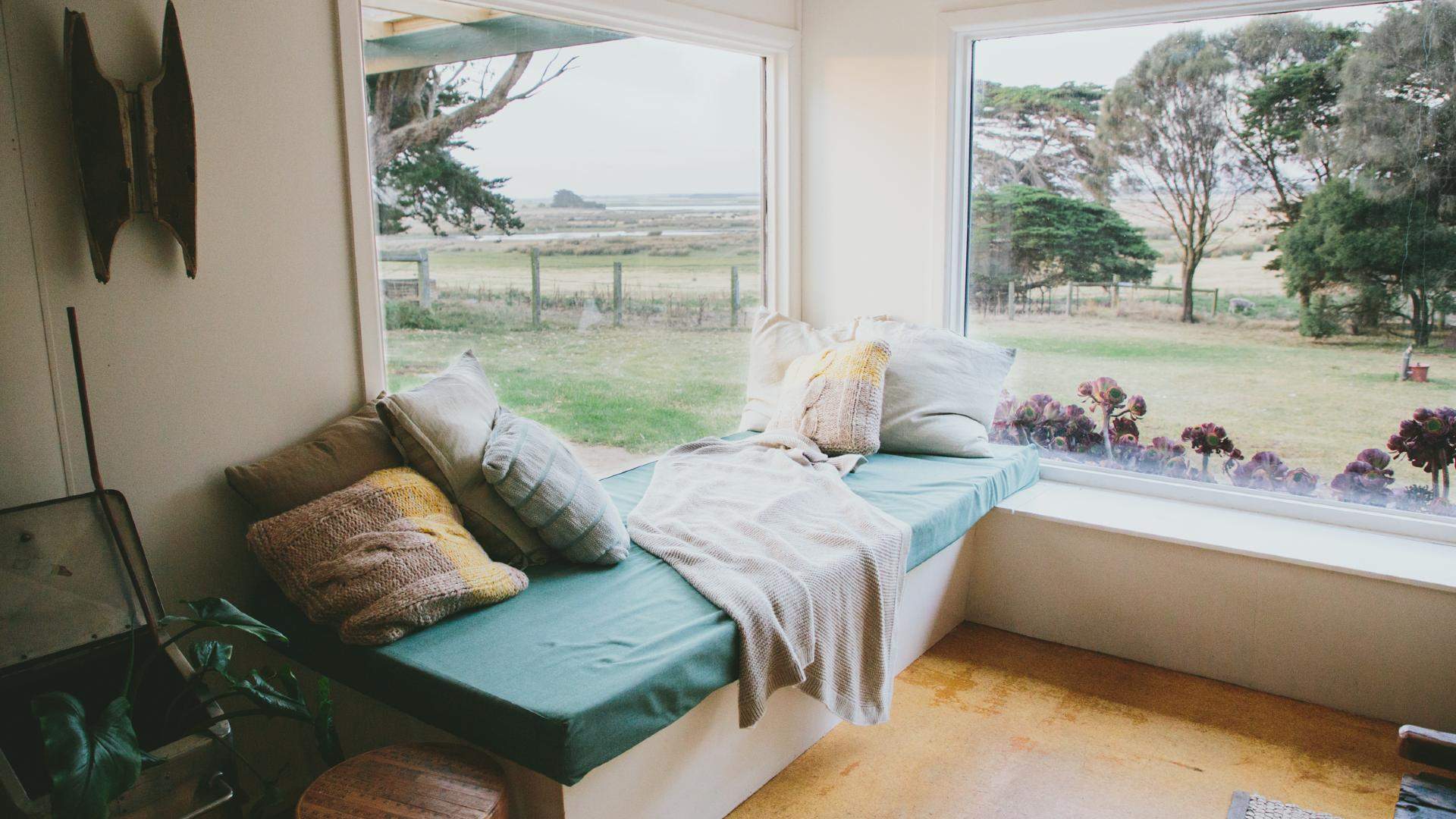 Located next to Lake Yambuck and its neighbouring beach, this homely stay will provide you with serenity and relaxation. Keep an eye out for the local peacock who is known to come and visit the property.
How much? From $190 a night, sleeps four.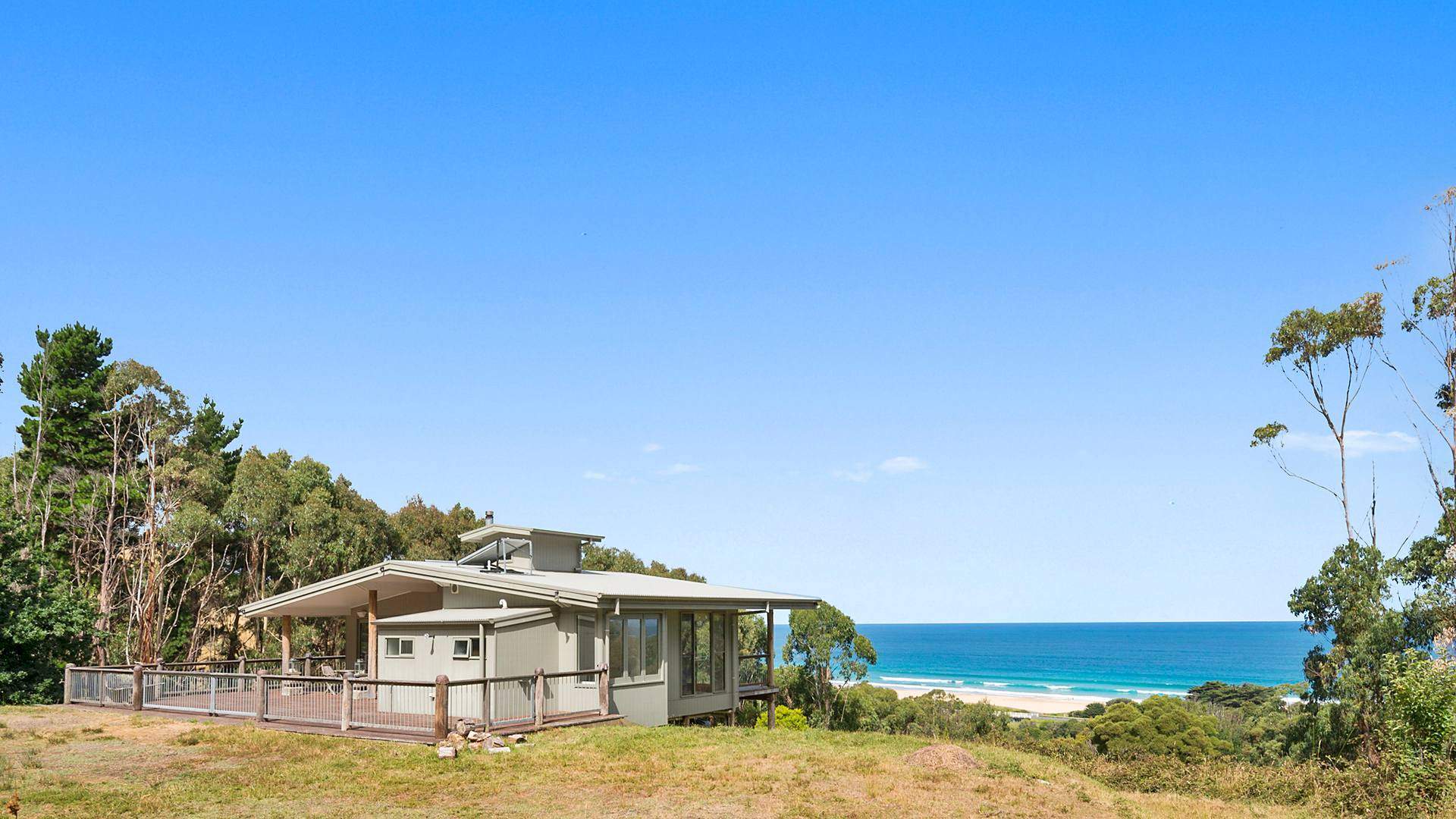 As the living room opens onto the deck, you can enjoy natural ocean views at this getaway. Feel the sea breeze as you relax in this one-bedroom pavilion-style home located in southwest of Melbourne, just outside Great Otway National Park.
How much? From $374 a night, sleeps two.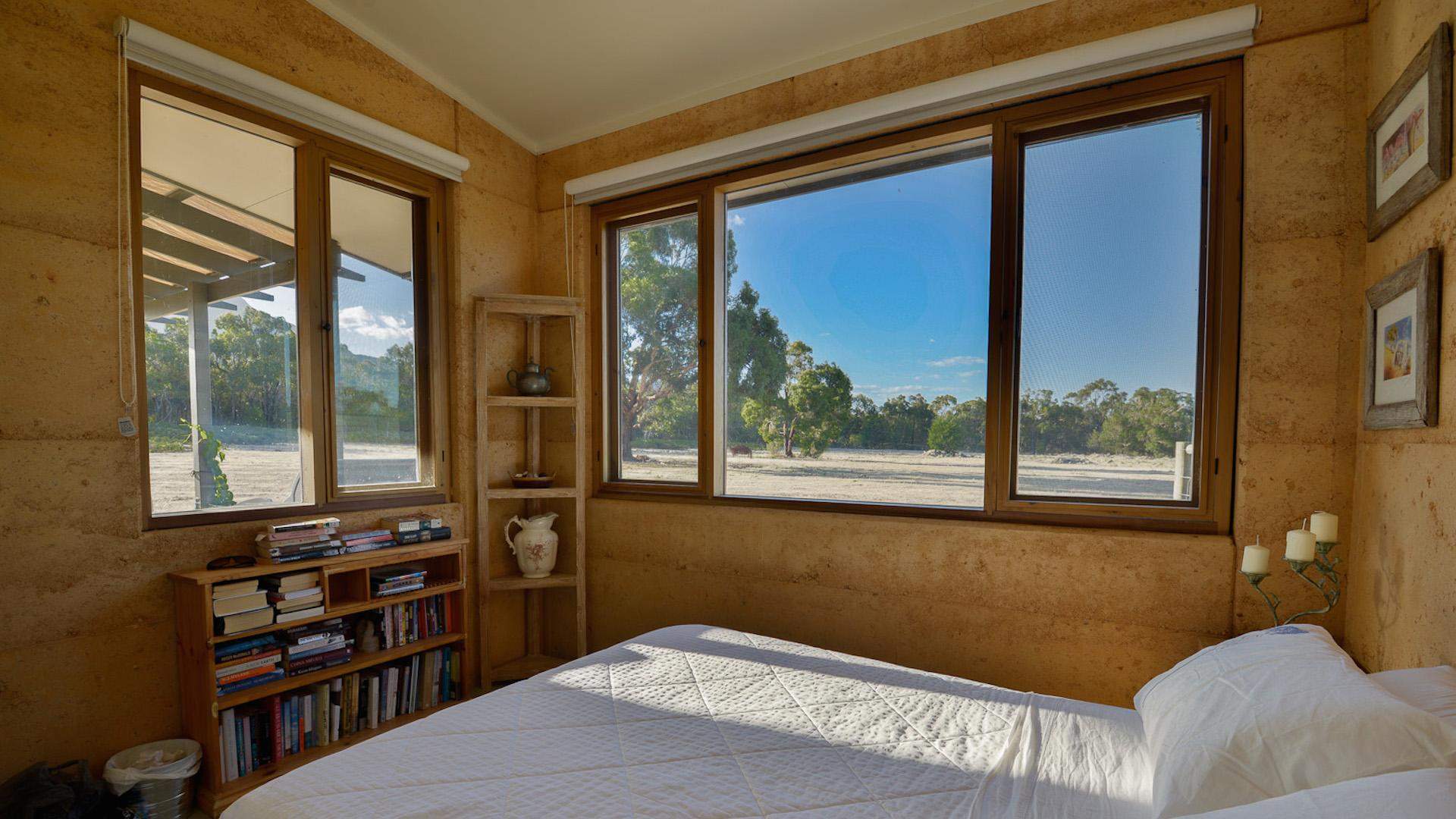 This environmentally friendly house within the Grampians National Park exists off-the-grid, aiming to be completely self-sufficient in energy and water. Feel good about your sustainable holiday whilst enjoying tranquil bushwalks and visits to the nearby winery.
How much? From $145 a night, sleeps six.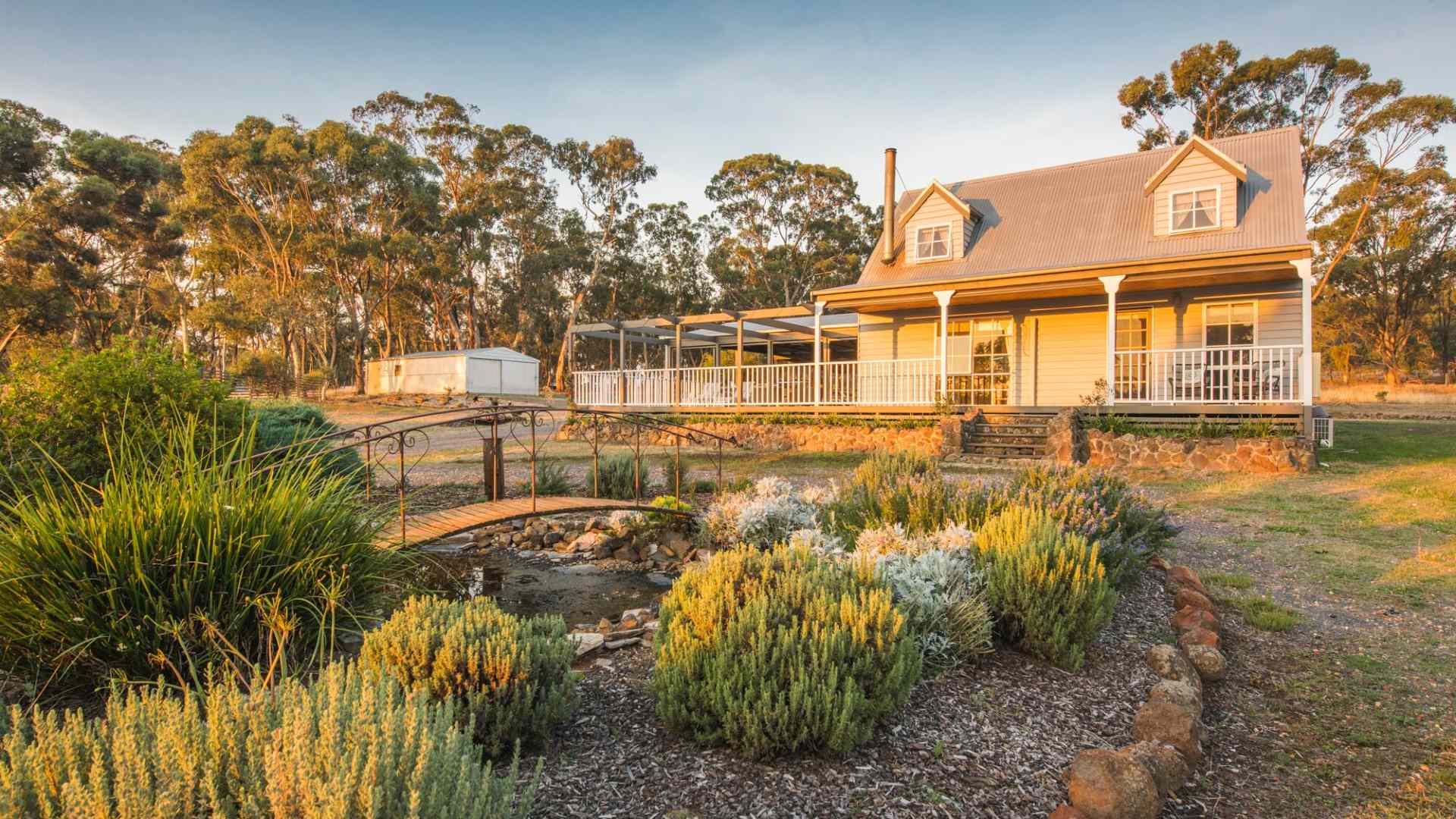 Unwind in this private country home under the stars. The property's seclusion provides breathtaking views of the Milky Way.
How much? From $160 a night, sleeps six.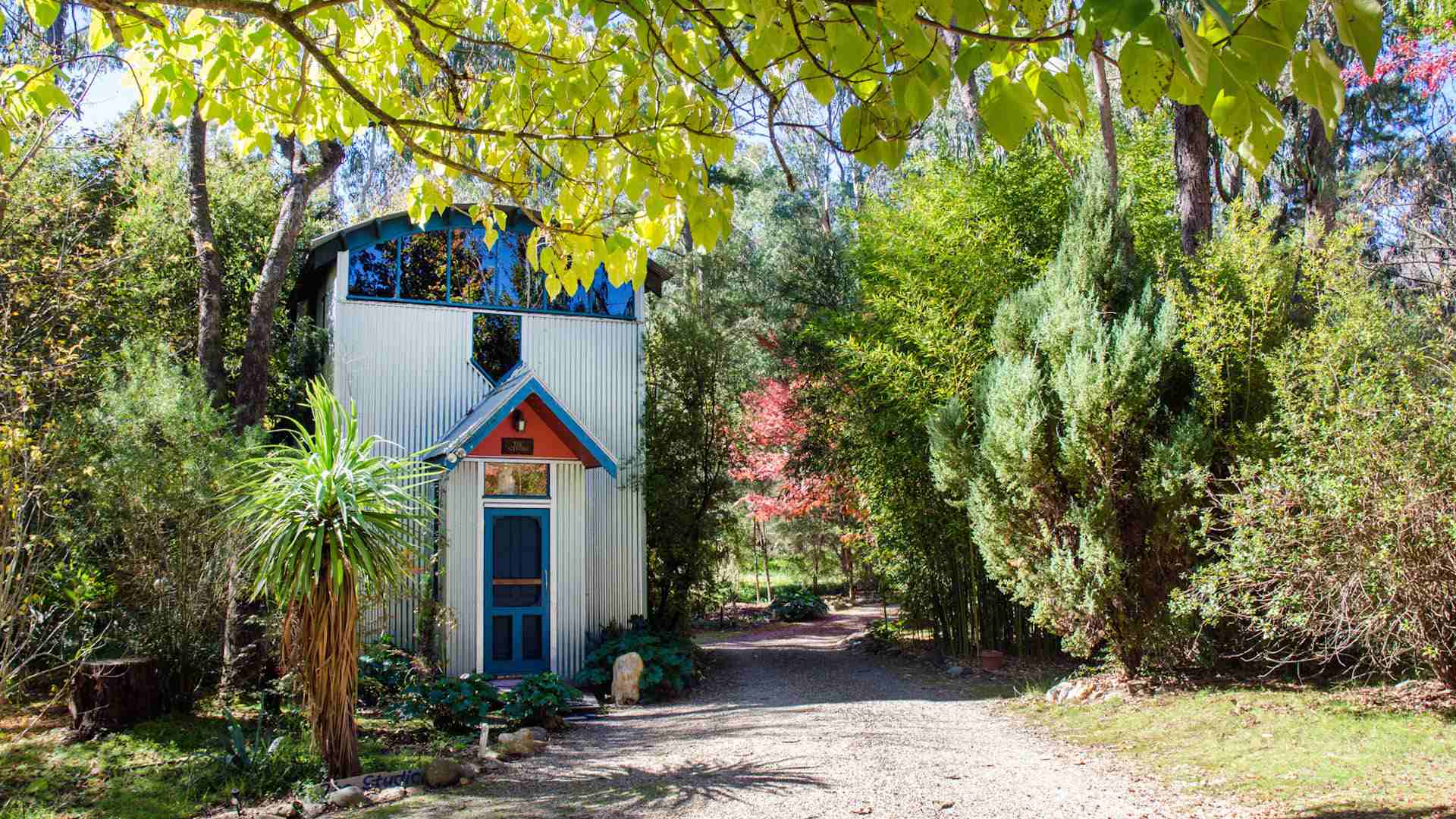 This unique two-storey cabin is engulfed in greenery from every side. Primed for relaxation, it even has a bedroom spa bath looking out over the trees.
How much? From $177 a night, sleeps two.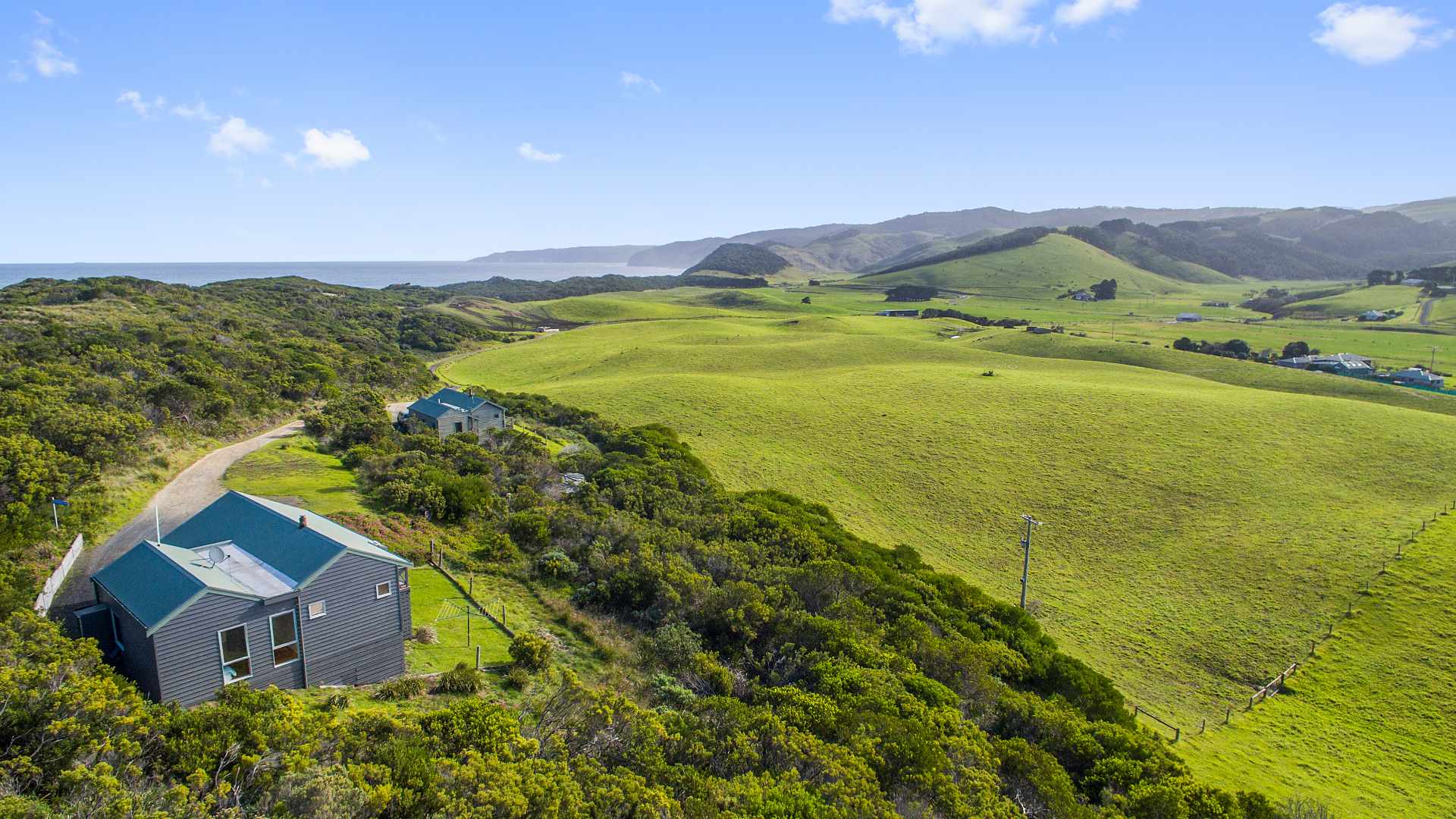 A classic coastal Australian home with modern furnishings, ocean views and a heated indoor swimming pool.
How much? From $280 a night, sleeps four.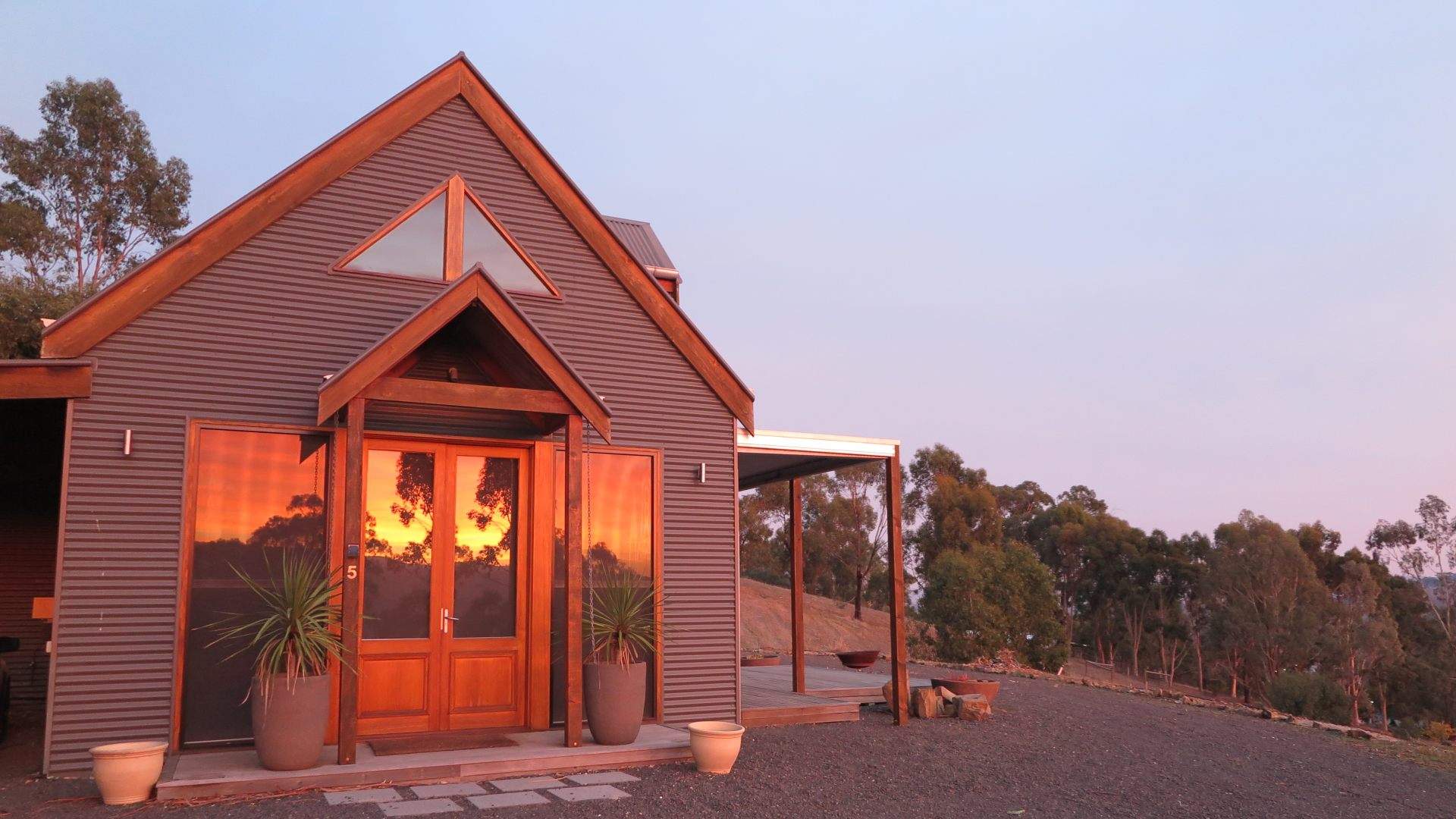 Designed and built by a local architect, this quaint cabin looks out over the area's reserves and mountain ranges. Bask in the serenity with the convenience of still only being a 15-minute walk from town.
How much? From $164 a night, sleeps two.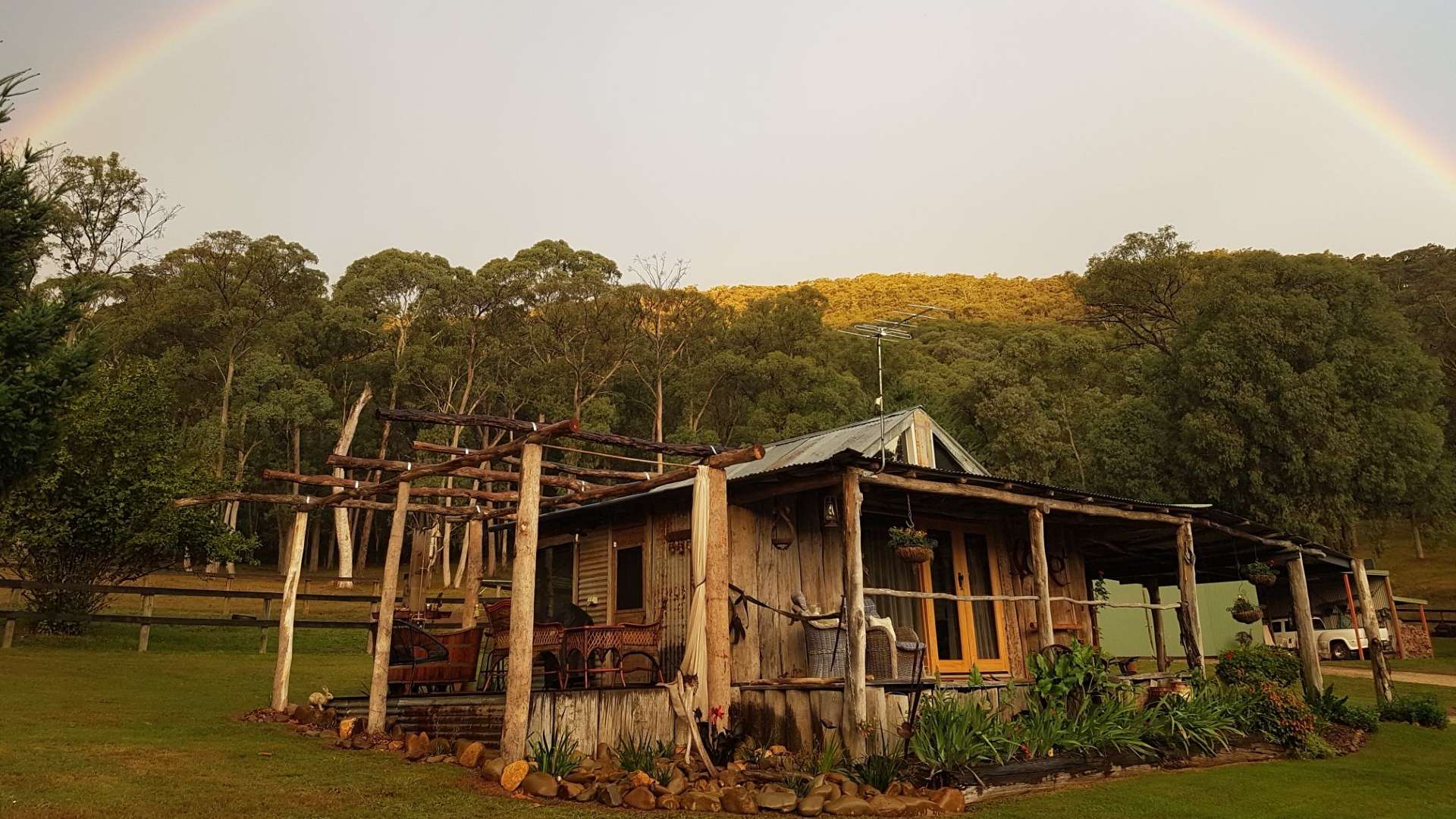 This rustic shack has been refreshed with luxury interior fittings and appliances. Here, you can enjoy the traditional bush feel with the comfort of a five-star hotel.
How much? From $220 a night, sleep two.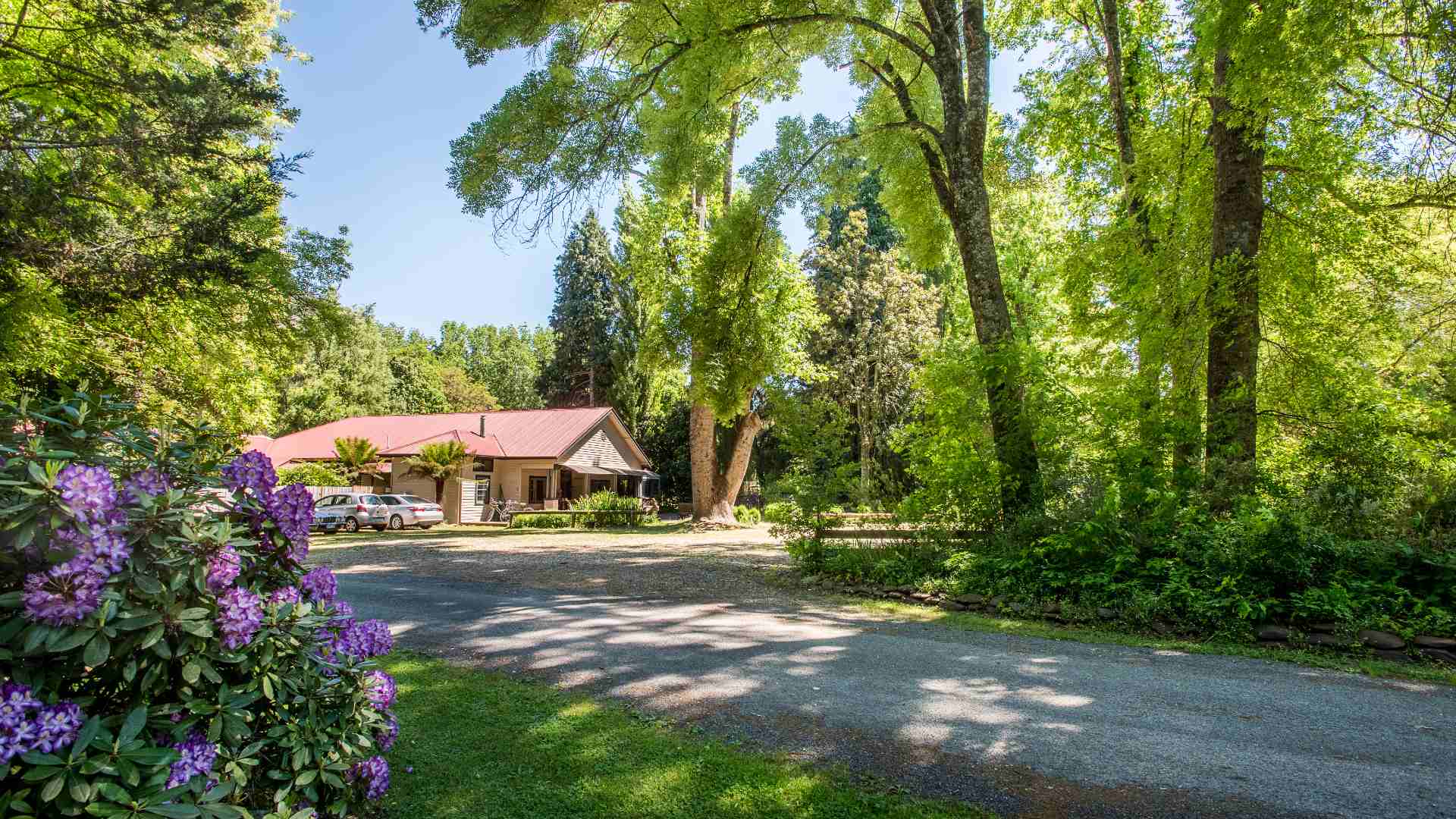 Featuring original timber wall panelling dating back to 1889, this cabin is charming, pet-friendly and rich in historic detail.
How much? From $155 a night, sleeps two.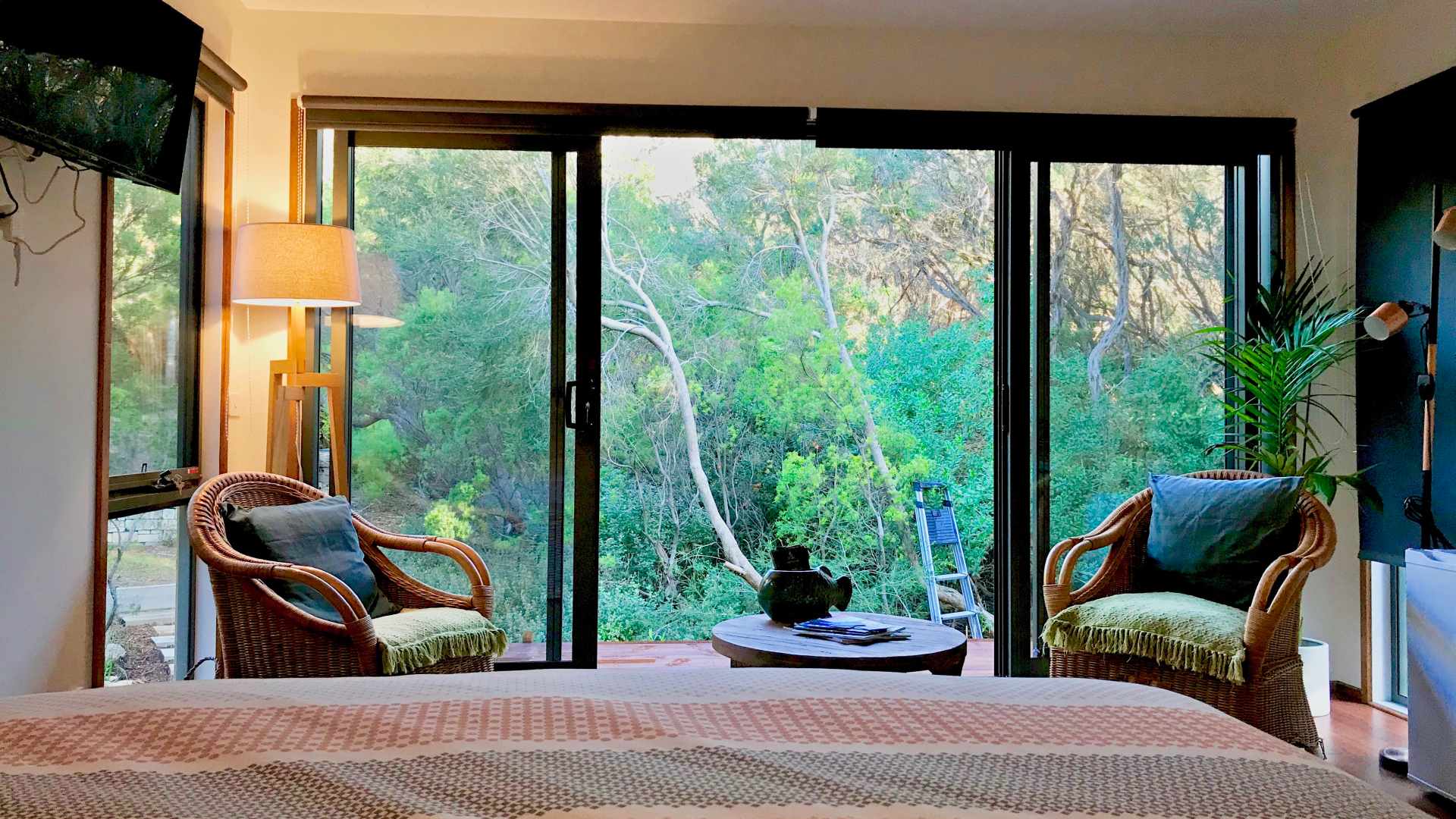 Find the perfect balance of fun and relaxing at this peaceful private studio located close to a beach, brewery, winery and several golf courses.
How much? From $165 a night, sleeps two.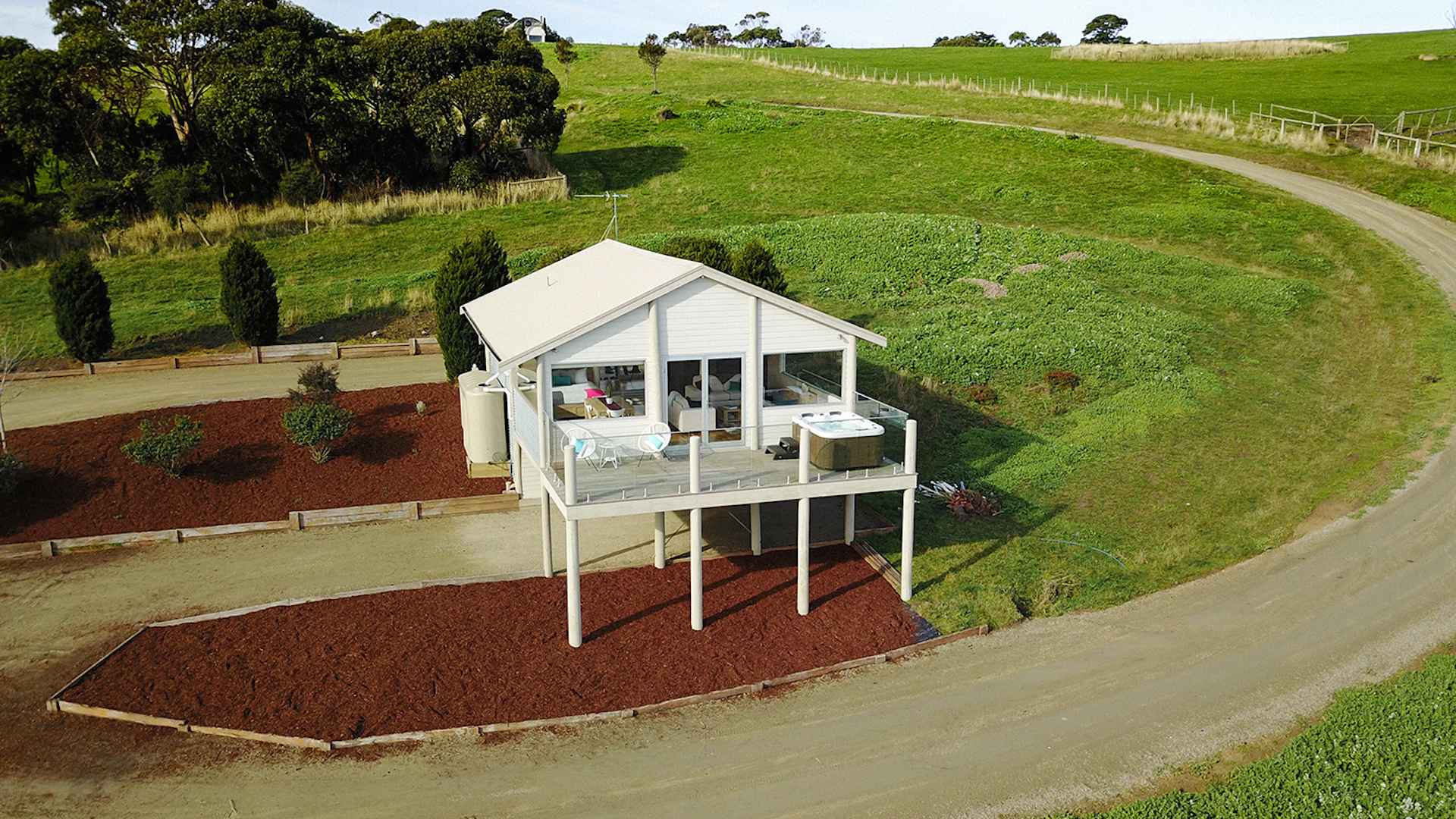 This former shearing shed has been converted into a no-expense-spared couples retreat in the Mornington Peninsula. Disconnect from the outside world in the back deck spa bath or explore the areas wineries, restaurants and hot springs.
How much? From $454 a night, sleeps two.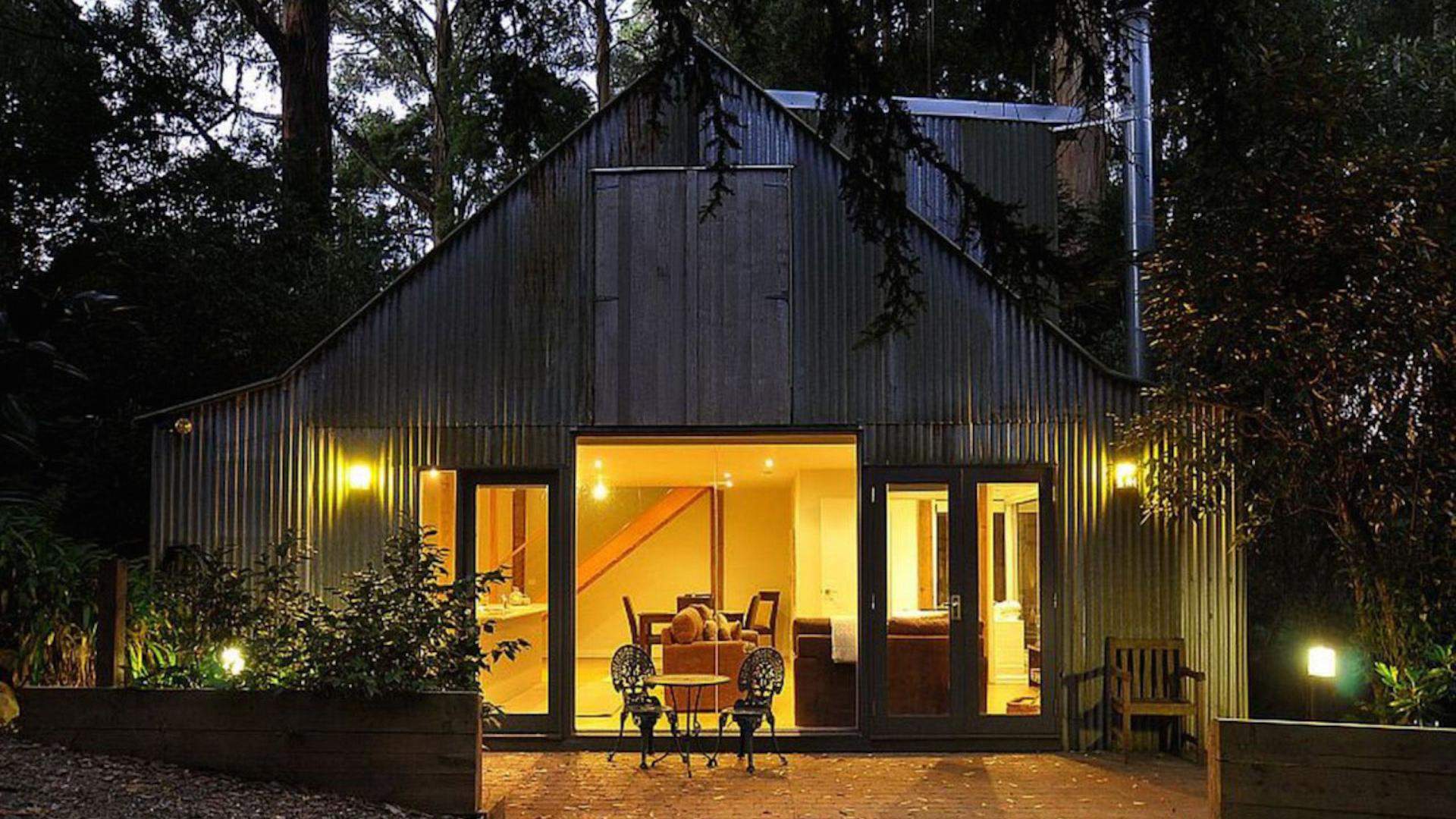 This converted barn sits amongst the trees. Relax in this peaceful space complete with a log fire and a spa bath looking out onto the bushland.
How much? From $388 a night, sleeps two.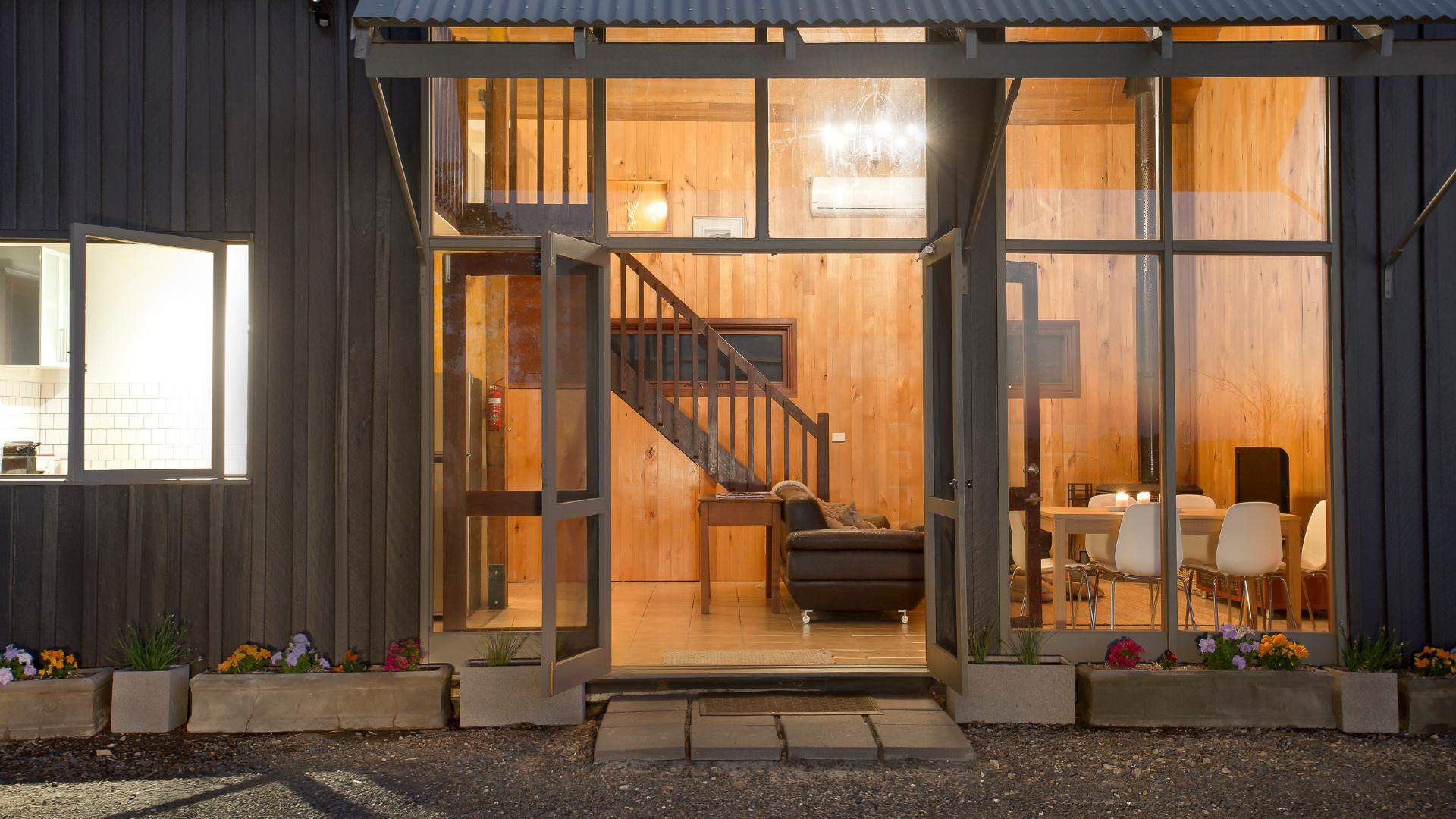 This stylish modern cabin offers up two storeys of living space on 18 acres of kangaroo, horse and goat-filled fields. The pet-friendly property is located by the Yarra Valley wine region, Kinglake Mountain Ranges and just 50 minutes from Melbourne Airport.
How much? From $190 a night, sleeps four.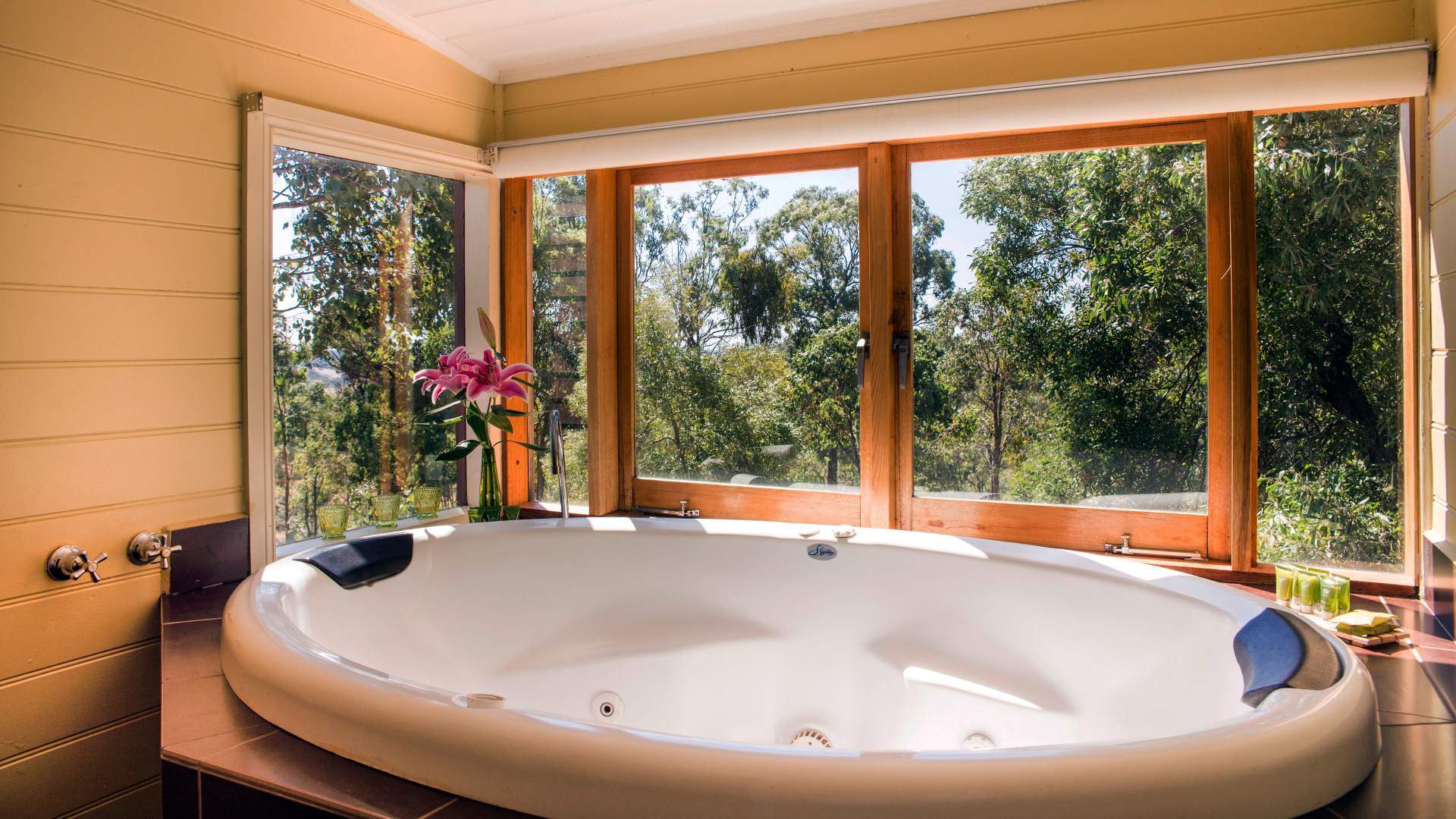 With both an indoor and an outdoor spa (that's right two spas) both overlooking lush bushland, this villa is primed for a romantic weekend of relaxation.
How much? From $300 a night, sleeps two.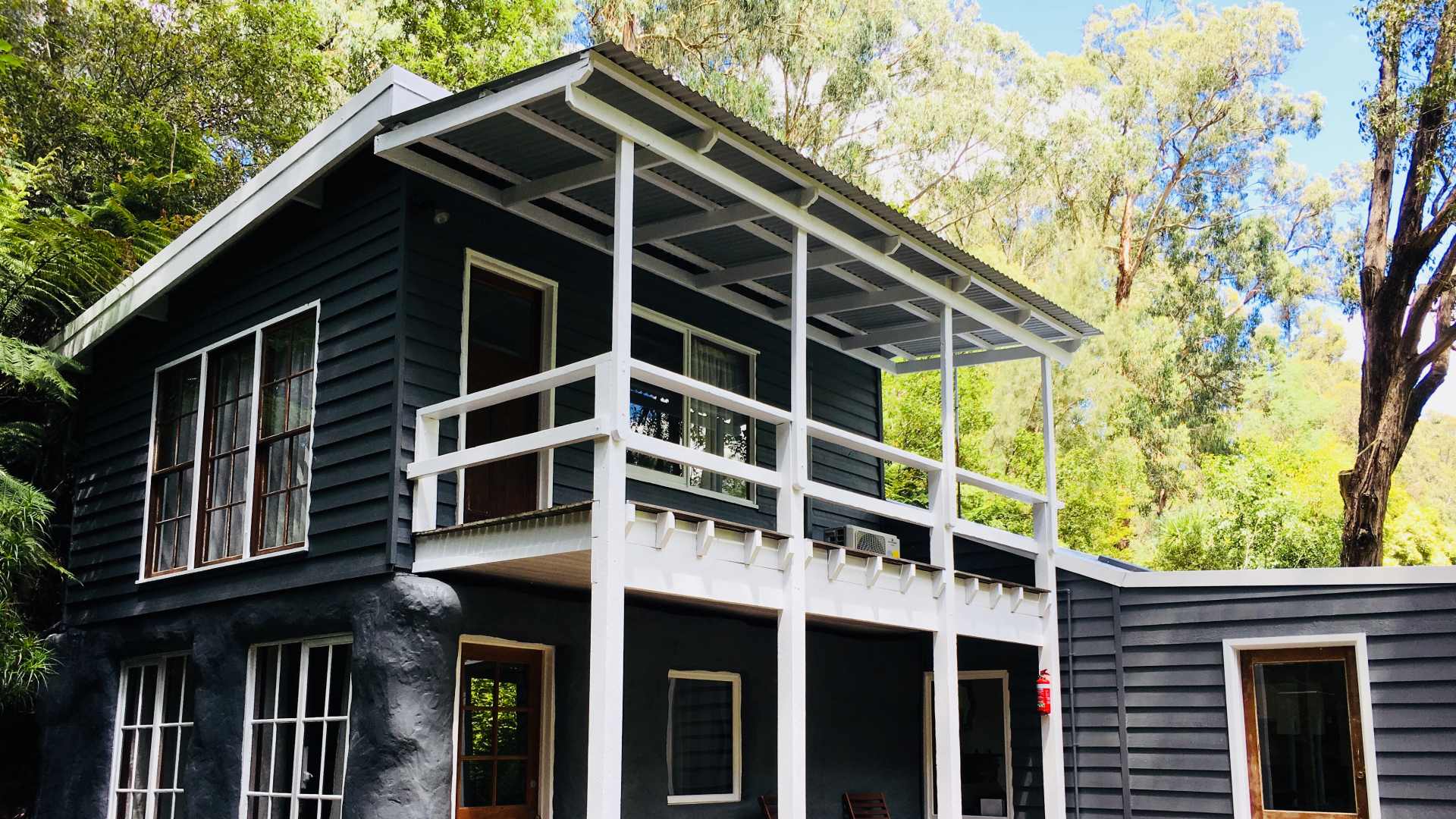 Hidden within a rainforest in the heart of the Dandenong Ranges, this two-story property will provide a serene getaway from the city. Perfect for larger groups looking for some time to unwind.
How much? From $510 a night, sleeps six.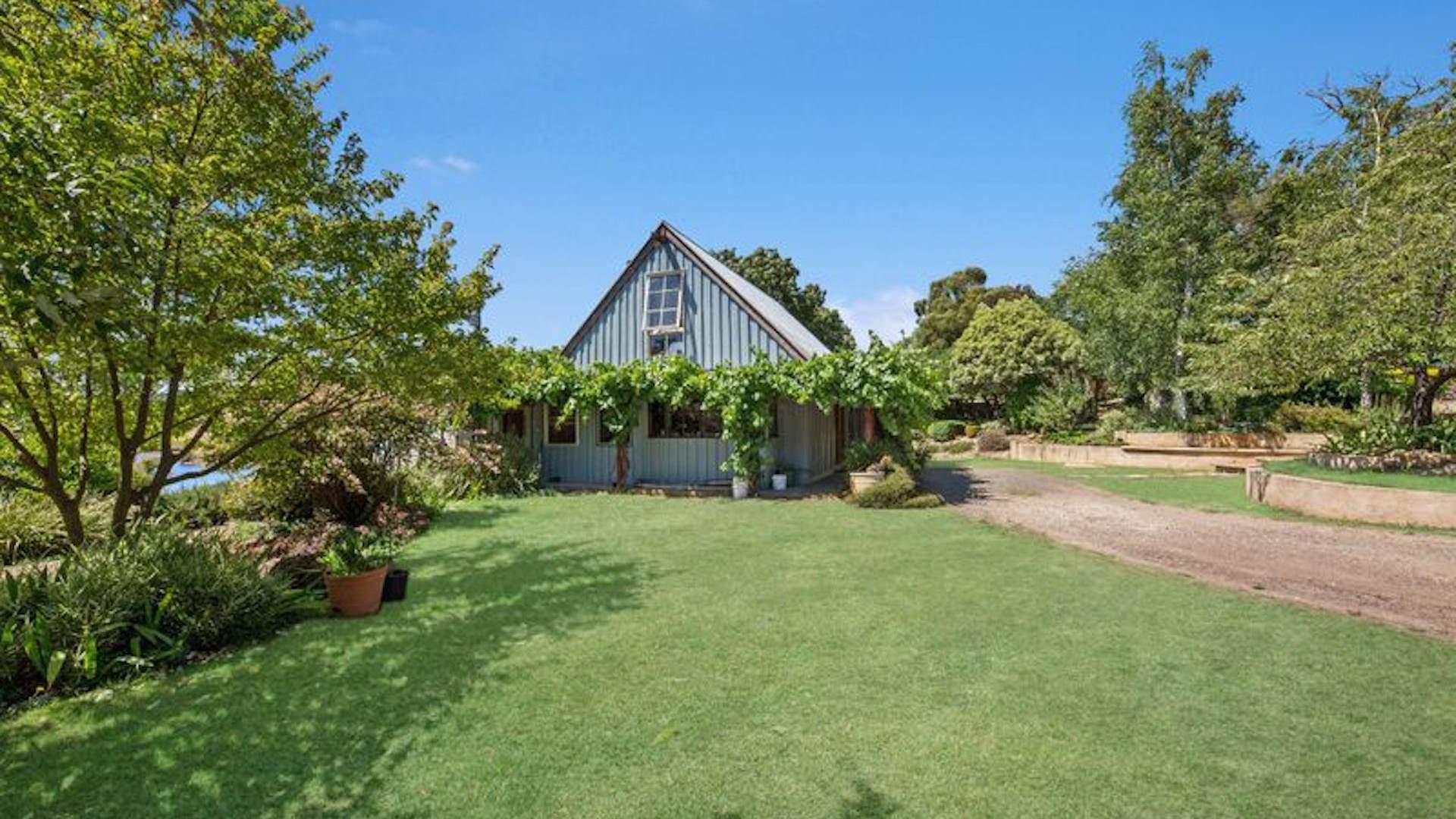 Surrounded by lakes and gardens, this cottage sits on 50 acres of bucolic farmland. You'll feel like you're in a children's book as you row out onto the ocean on the rowboats supplied with the house.
How much? $200 a night, sleeps eight.

FYI, this story includes some affiliate links. These don't influence any of our recommendations or content, but they may make us a small commission. For more info, see Concrete Playground's editorial policy.
Images: Airbnb
Published on November 19, 2020 by Ben Hansen