This Beautifully Renovated 1930s-Era Tram Is Perfect for Your Next Yarra Valley Escape
Reborn as 'Doris', it's rocking a retro fitout, filled with plenty of that telltale green and yellow.
If trams are a part of your everyday commute, the concept might have lost its shine a bit. But get ready to rekindle the romance because there's a Yarra Valley getaway where you can spend the night in your very own, very comfy, refurbished 1930s-era tram.
You'll find The Oaks located on two leafy acres in Lilydale, right at the doorstep of Yarra Valley wine country. The property boasts three accommodation options, including two quaint heritage-style cottages, but there's no denying the star of the show is Doris.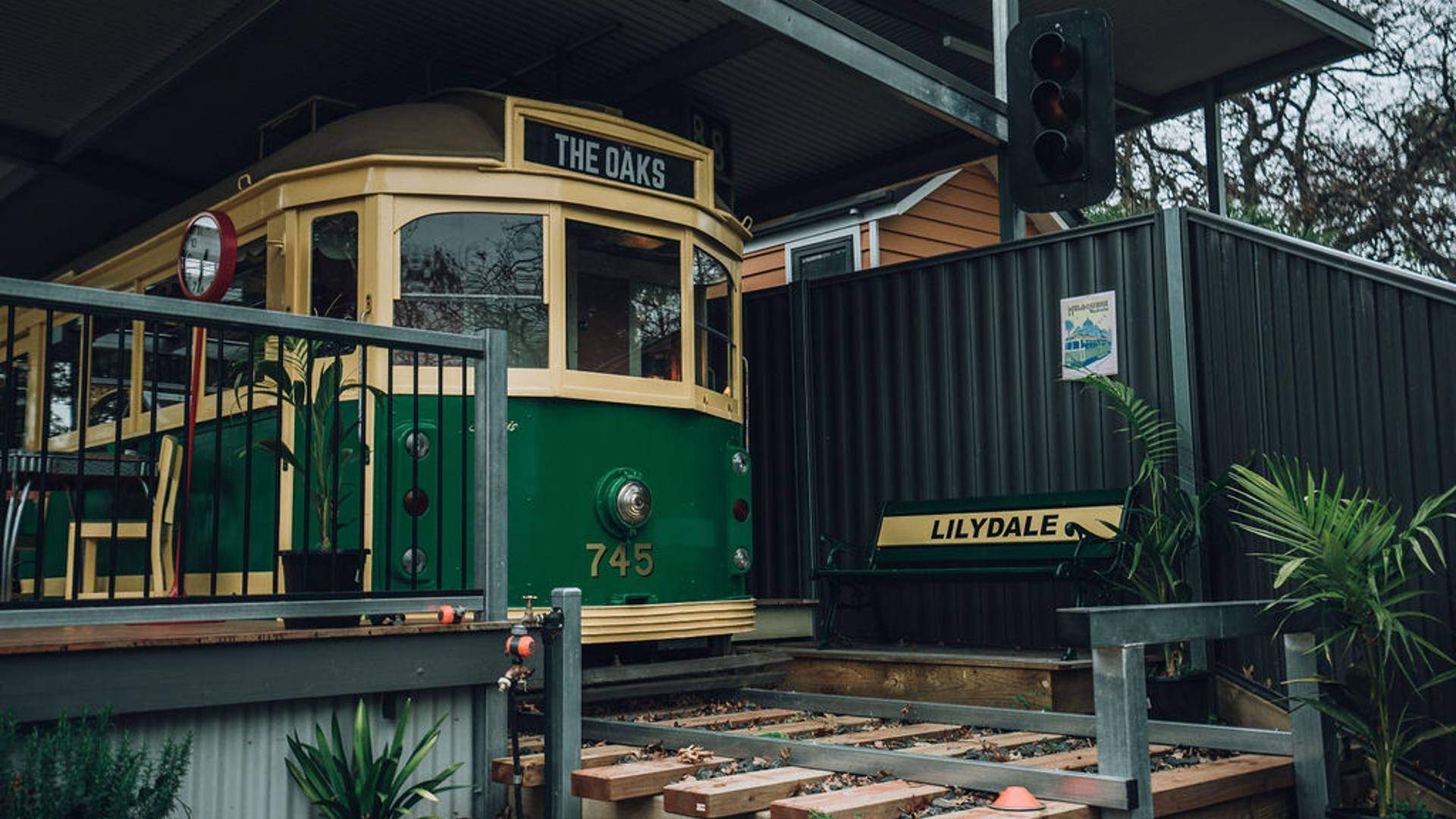 She's an 86-year-old W Class Melbourne tram that's been carefully restored by her new owners and transformed into a cosy suite with space to sleep up to four. The fitout is cheerfully retro, with chequered floor and vintage furniture pieces, and vinyl tram seats in place of a couch.
The two double bedrooms sit at either end in their own carriage compartments, while the outdoor deck areas have been designed to look like Doris has just cruised into the tram stop. She's held firmly onto her roots, too, decked out with plenty of yellow and green trimmings, and with her handles, poles and sliding doors kept intact. The tram's even sporting a fresh exterior paint job, resplendent in glossy green and yellow.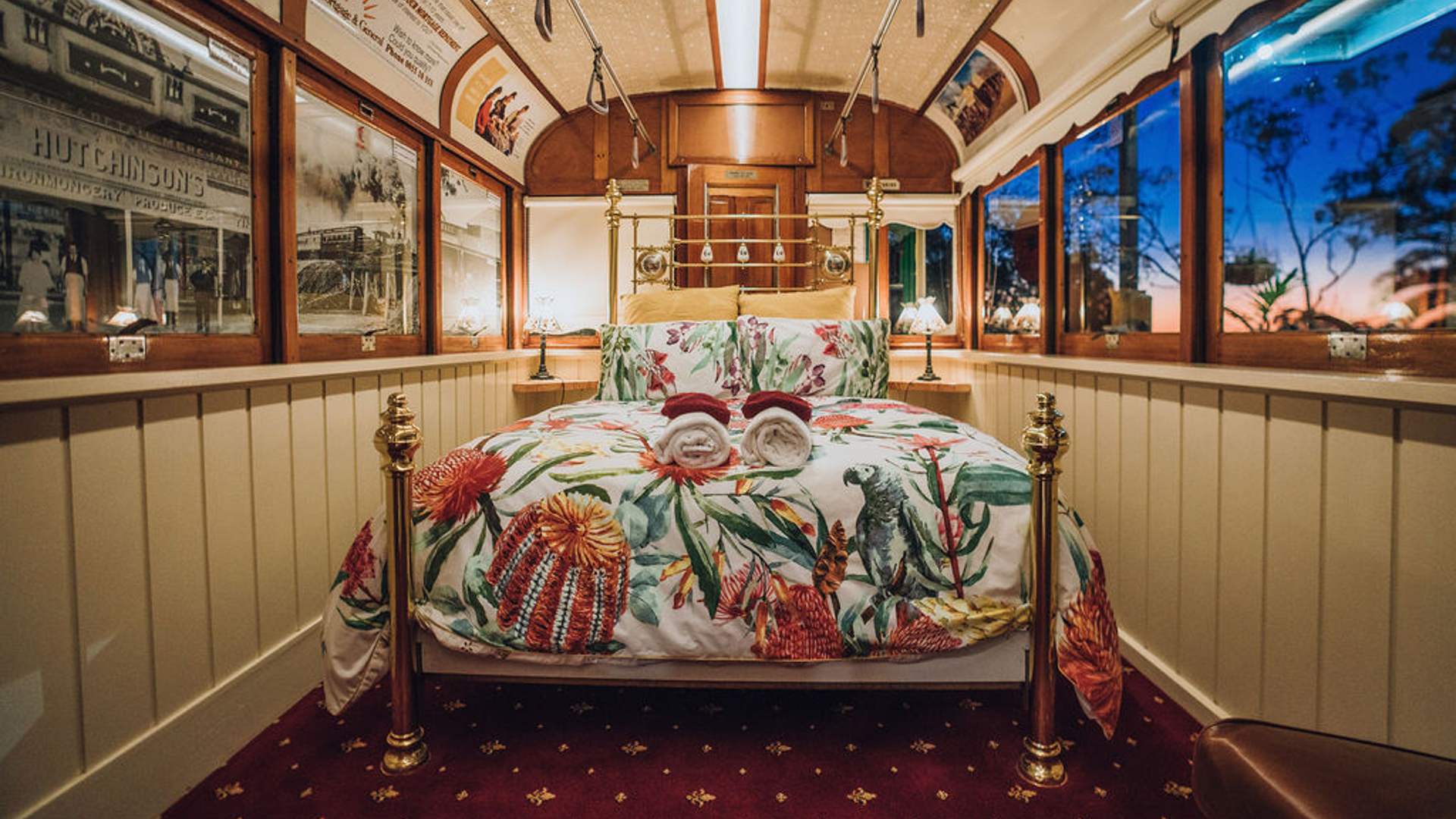 Of course, guests won't be stuck dealing with 1930s-era mod-cons — the stay features all the usual luxuries, including air-con, heating, a full bathroom with proper shower and toilet, a TV, a kitchen and even an outdoor fire pit.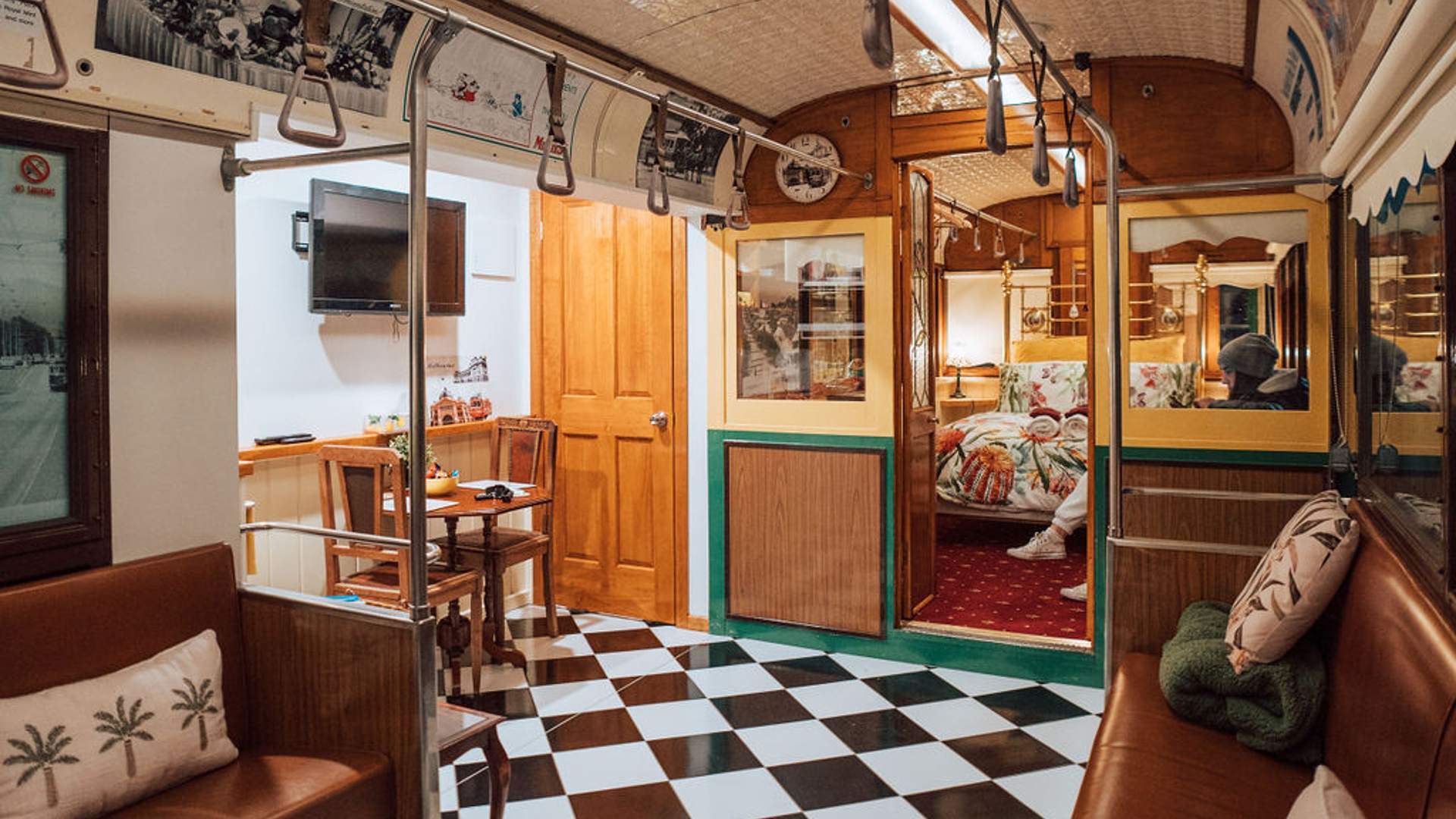 Find Doris at The Oaks Lilydale Accommodation, 500 Maroondah Highway, Lilydale. Prices start from $450 per night for four guests.
After more unique stays? Check out our roundup of extraordinary escapes around Australia.