ARTS & ENTERTAINMENT
Eight Epic Sculpture Parks in Australia Worth a Road Trip
From sculptures among vineyards and wildflowers to metal figures appear that sit on the surface of a gigantic salt-crusted lake.
With its massive deserts, wild seas and expanses of ancient forest, Australia offers space a-plenty for sculpture parks. Here, we take a look at eight of the most spectacular – from Mornington Peninsula's Pt. Leo Estate, set among vineyards and wildflowers, to Western Australia's Inside Australia, where metal figures appear on the surface of a gigantic salt-crusted lake. Next time you're in the mood for an arty road trip, pay a visit to one of these wonders.

Set among vineyards, flowers and oceanic backdrops on the Mornington Peninsula, this 135-hectare park features epic works by local and international artists, all belonging to multibillionaires John and Pauline Gandel (owners of Chadstone Shopping Centre, FYI). Among the main attractions are the late Australian sculptor Anthony Pryor's Horizons (1988) — a spiral staircase that seems to disappear into the sky — and the late Israeli-American artist Boaz Vaadia's Ma'aseyahu. In between wandering, sample wines at Pt. Leo Estate's cellar door and feast at Laura, the stunning on-site restaurant, headed by ex-Rockpool Bar & Grill chef Phil Wood.
Where? 3649 Frankston–Flinders Road, Merricks — about an hour south of Melbourne.

NGA SCULPTURE GARDEN, ACT
While many sculptures are made with a particular site in mind, at the National Gallery of Australia (NGA), things are topsy-turvy. The Sculpture Garden was landscaped to fit the artworks. Built in 1981, the grounds stretch between the NGA building and the sparkling waters of Lake Burley Griffin. There are 26 sculptures by Australian and international artists, including Japanese artist Fujiko Nakaya's Foggy wake in a desert: An ecosphere, a cool, mist-filled forest through which you can wander, and a collection of Pukamani burial poles from the Tiwi Islands.
Where? Parkes Place, Canberra — about three hours southwest of Sydney and seven hours' northeast of Melbourne.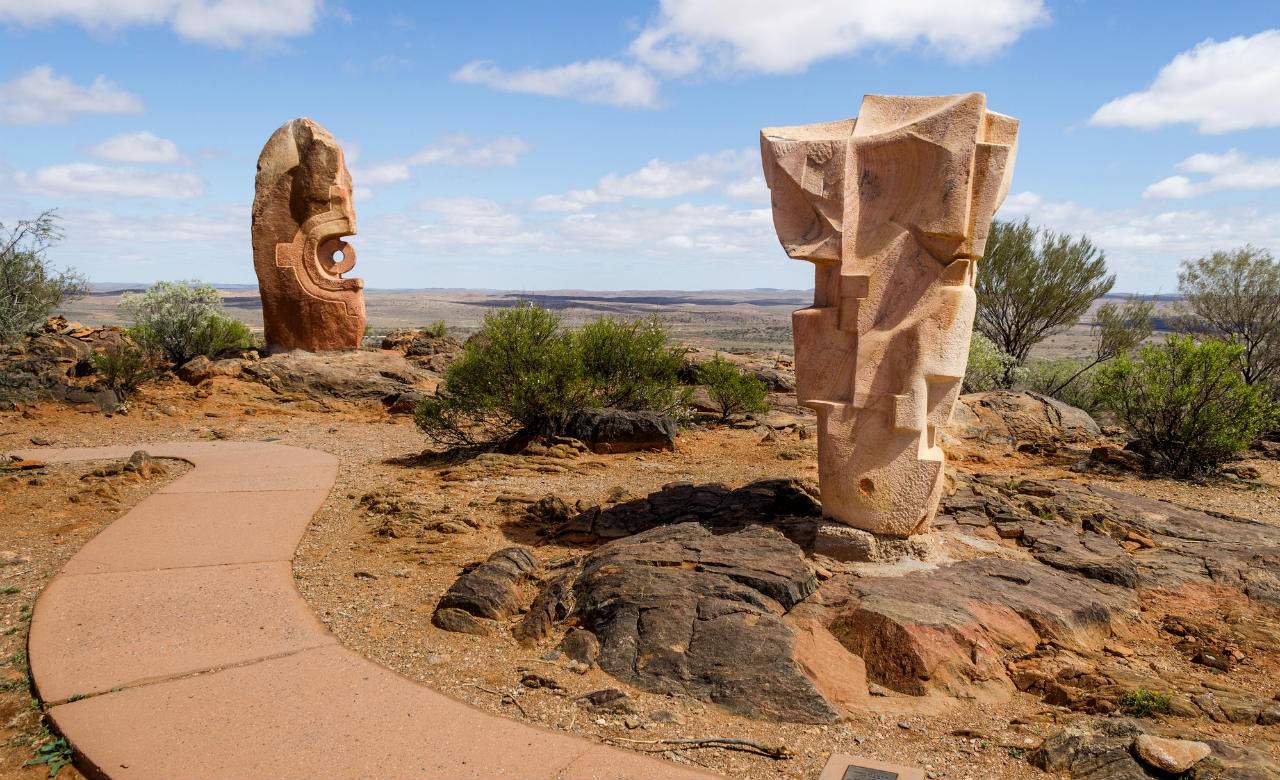 BROKEN HILL LIVING DESERT RESERVE, NSW
The best time to visit Living Desert Reserve is sunset. This is when the sculptures look their most dramatic, backdropped by endless plains, flooded with the last rays of the day. There are 12 sculptures in total, created in 1993 by artists from all over the world during a sculpture symposium led by Australian artist Lawrence Beck. Each artwork has its own story, told through an accompanying plaque. While you're there, take a stroll through the Flora and Fauna Sanctuary, where you'll find stunning displays of Sturt's Desert Peas and learn about the site's significance to the area's Aboriginal people. For more tips in and around Broken Hill, check out our weekender's guide.
Where? Living Desert Reserve, Broken Hill — a hefty 13 hours west of Sydney.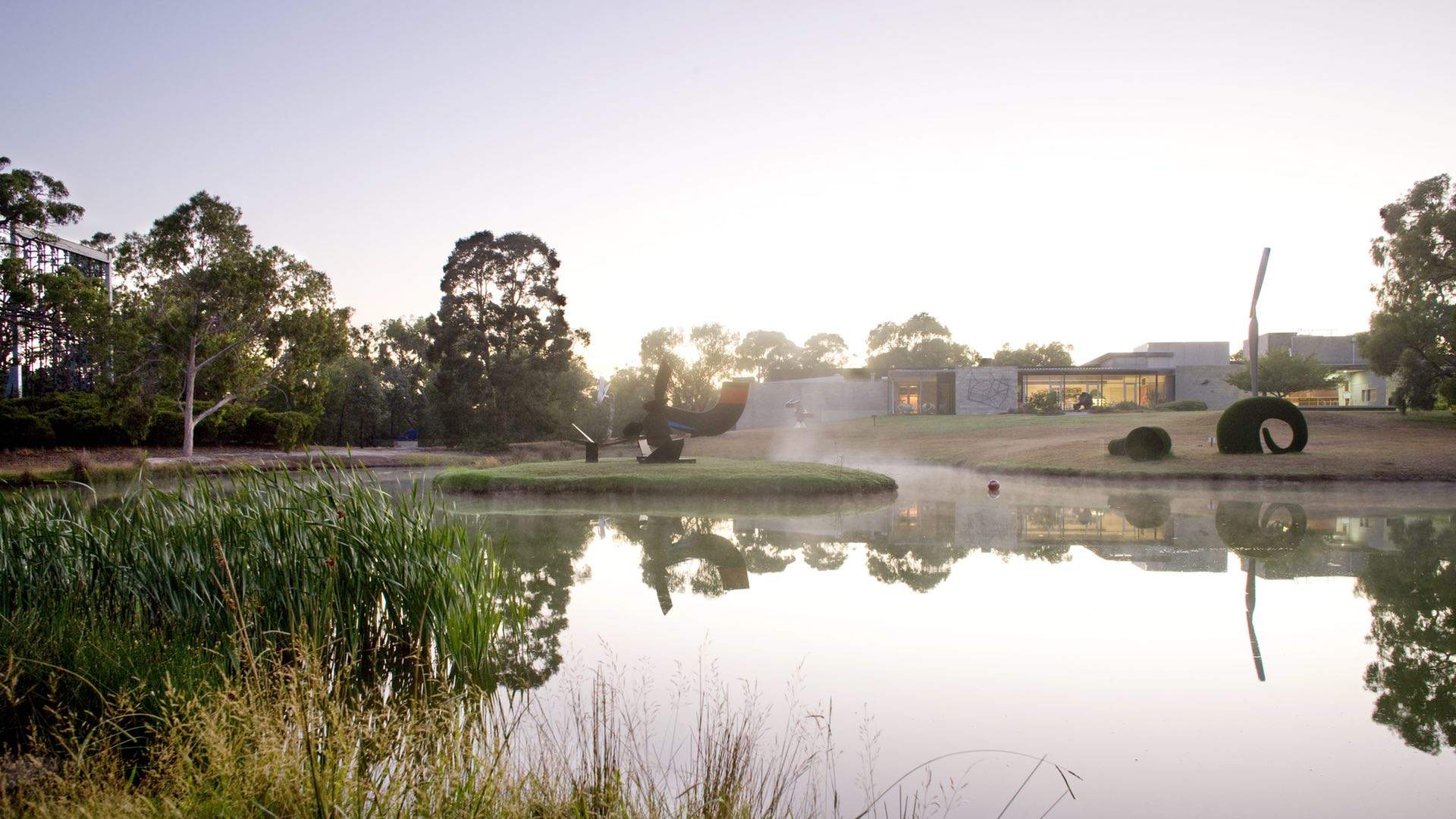 MCCLELLAND SCULPTURE PARK AND GALLERY, VICTORIA
Also on the Mornington Peninsula is McClelland Sculpture Park and Gallery. Its origins lie back in the 1920s, when artist Harry McClelland and his poet sister, Annie May, moved to Long Island, Frankston, where they surrounded themselves with arty, bohemian types. Harry built his studio on the current site of the gallery, which was designed by modern architects Munro and Sargent and opened in 1971. Dotted among open fields and pretty lakes are more than 100 sculptures by well-known Australian artists, including Inge King, Lenton Parr, Clement Meadmore, George Baldessin, Robert Owen, Norma Redpath, Rick Amor, Lisa Roet and Ken Unsworth.
Where? 390 McClelland Drive, Langwarrin — about 45 minutes southeast of Melbourne.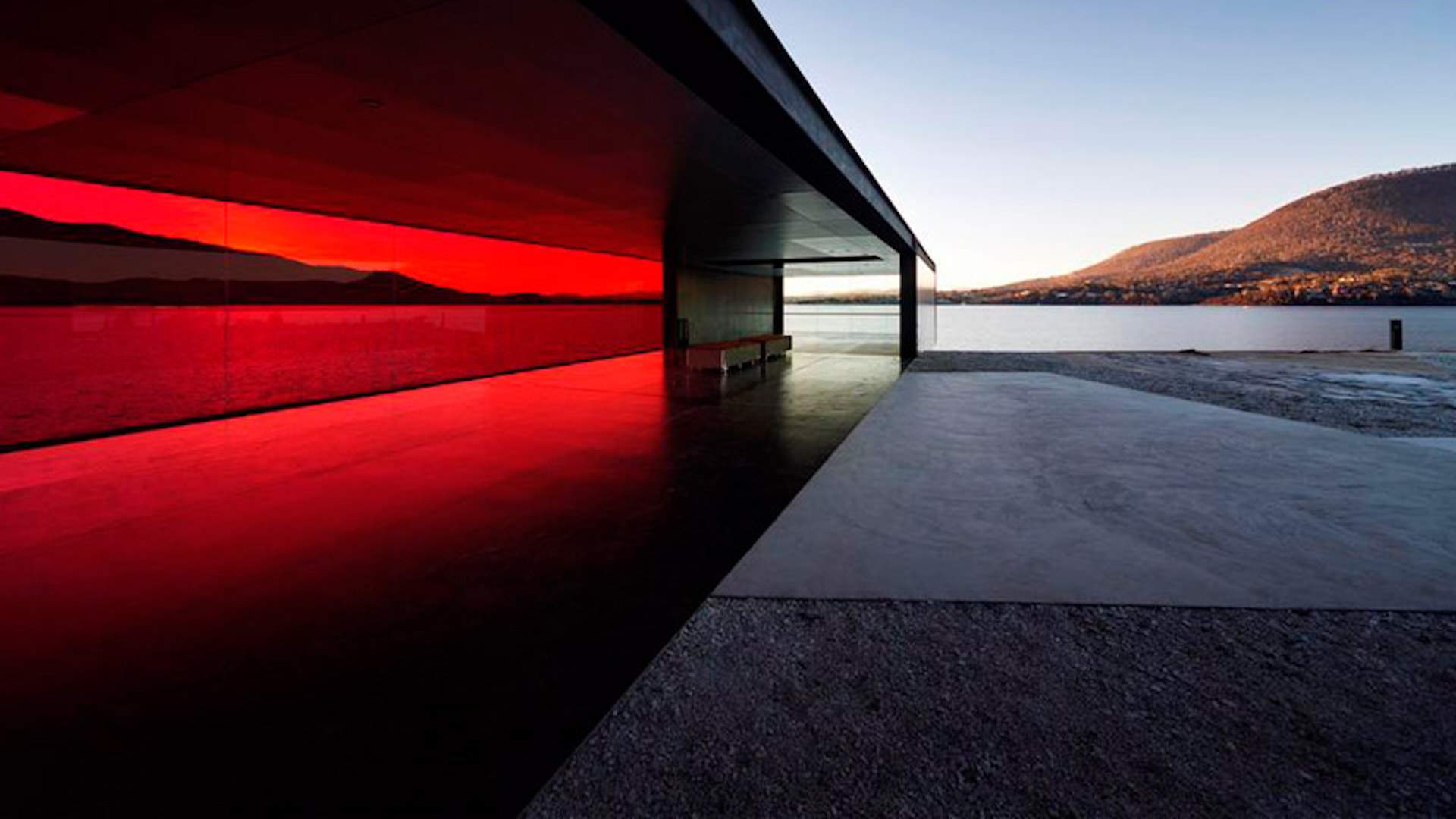 GLENORCHY ART AND SCULPTURE PARK, TASMANIA
Located one kilometre from the Museum of Old and New Art (MONA), this extraordinary space is a fusion of art and nature. It occupies nine hectares along the shores of Elwick Bay, accessible by a boardwalk that passes through parklands and wetlands. The artworks respond to the site – often through their watery or amphibious qualities. James Guests' Refraction Principle, for example, launched in October this year, is a piece made of marine grade aluminium that marks the spot in the River Derwent where fresh and salt water meet.
Where? Brooker Highway, Elwick Bay, Glenorchy —  about 15 minutes' drive north of Hobart.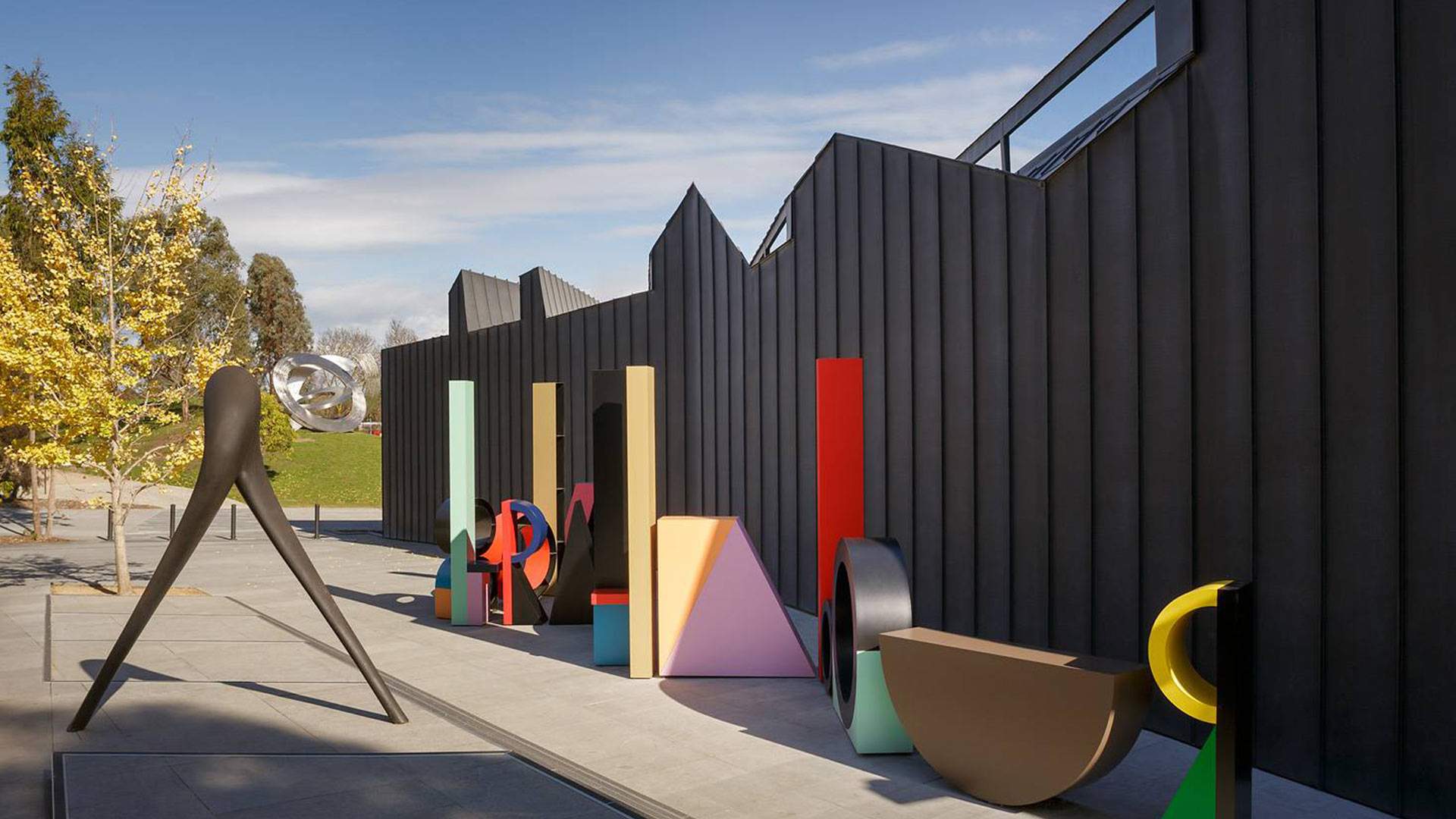 Like McClelland, Heide Museum of Modern Art began its life at the centre of a bohemian community. Philanthropists John and Sunday Reed bought 15 acres 16 kilometres northeast of the Melbourne CBD and it wasn't long before artists, writers and intellectuals were dropping by, such as Sidney Nolan, Albert Tucker and Joy Hester (who is soon to have an exhibition at TarraWarra). In 1950, the duo established the Gallery of Contemporary Art on the property, which, in 1958, became the Museum of Modern Art of Australia and went public in 1981. The program focuses on temporary exhibitions of modern and contemporary works, including major surveys. Among previous shows are Modern Times: The Untold Story of Modernism in Australia (2009), Cubism & Australian Art (2009–10) and Less is More: Minimalism and Post Minimalism in Australia (2012).
Where? 7 Templestowe Road, Bulleen — about 20 minutes northeast of Melbourne.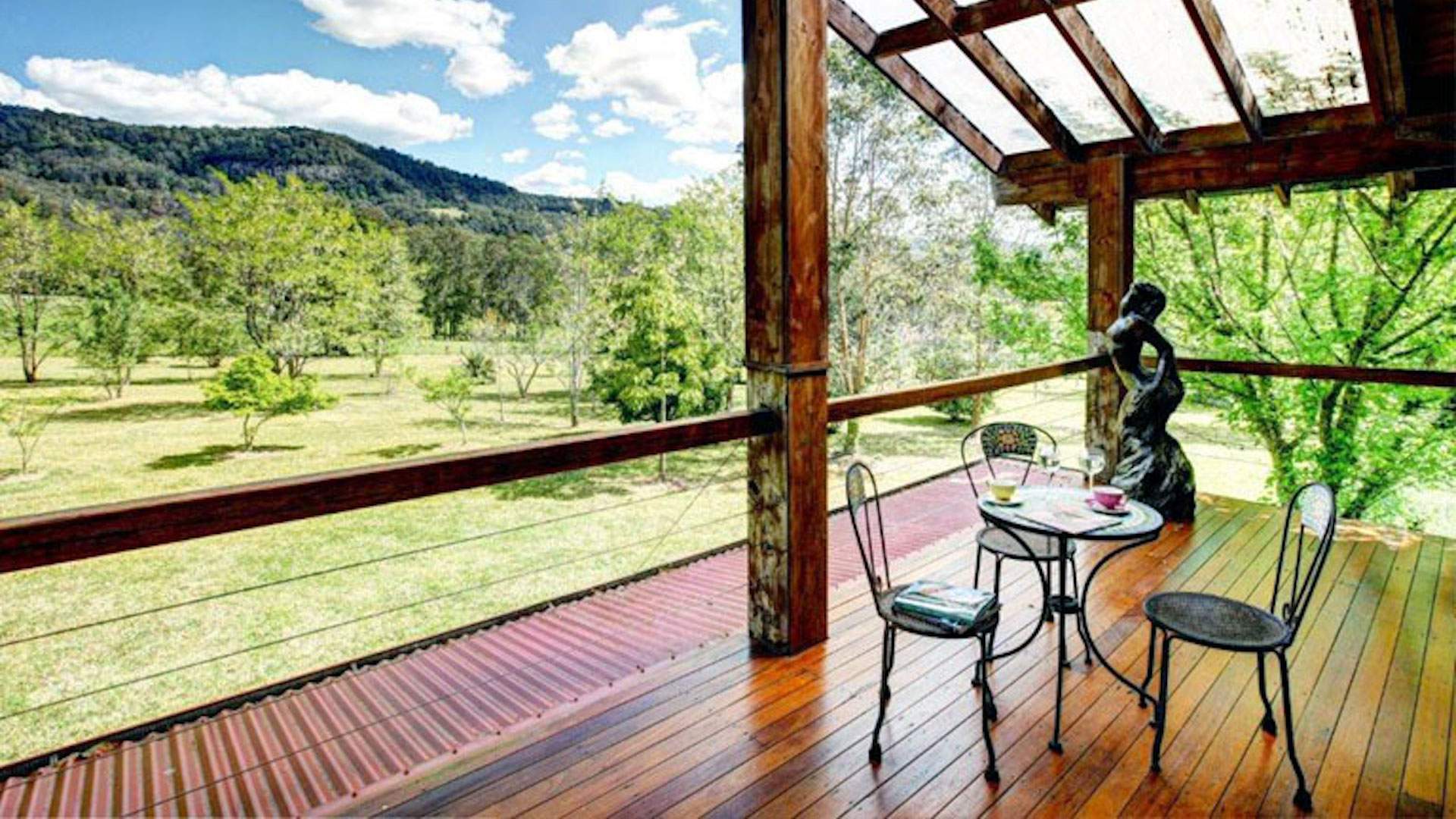 GALERIA ANIELA, NSW
Surrounded by the rugged Kangaroo Valley escarpment, Galeria Aniela's sculpture park gives you 7.9 acres of green, landscaped gardens to explore. In between perusing works by Australian and international artists, rest beneath cherry blossom trees and among herb gardens. If you're lucky, you might meet a wombat or wallaby. Indoors are three gallery rooms dedicated to temporary exhibitions. While you're in the area, stop by Southern Pies for a cheeseburger pie and swing by Fitzroy Falls. You'll find more Kangaroo Valley ideas over here.
Where? 261A Mount Scanzi Road, Kangaroo Valley — about two hours southwest of Sydney.

INSIDE AUSTRALIA, WA
Inside Australia, created by one artist, is the biggest outdoor art gallery in Australia. Its setting is Lake Ballard, a completely flat expanse that lies 11 hours' drive northeast of Perth, in the Western Australian goldfields. The artist is Antony Gormley, a Turner Award winner, who made the sculpture series in 2003, to celebrate the Perth International Arts Festival's 50th anniversary. He has scattered 51 metal figures across the lake, which stand out vividly against its dazzling, salt-crusted surface.
Where? Lake Ballard, Menzies — about 11 hours northeast of Perth.
Published on November 05, 2018 by Jasmine Crittenden