ARTS & ENTERTAINMENT
Touring Waterfront Music Festival For the Love Has Dropped Its Packed 2022 Lineup
Dom Dolla, Crooked Colours and Mallrat lead the lineup, with the festival heading to the Gold Coast, Wollongong, Melbourne and Perth.
Summer is almost here for another year, and that means that festival season is almost here as well. We all know that the latter always comes in two parts, however. Before we spend our sunny days and balmy nights dancing in crowds, there's the anticipation phase — that time when it seems like every fest in the country is announcing plans and lineups to get us all excited.
After Wollongong's Yours and Owls, new touring fest Summer Camp, Sydney's NYE in the Park and Melbourne's Beyond the City all dropped their latest details in recent weeks, it's now For the Love's turn. The waterfront music festival will hit up the Gold Coast, Wollongong, Melbourne and Perth in February and March 2022, with Dom Dolla, Crooked Colours and Mallrat leading the lineup.
Running Touch, Allday, Boo Seeka, George Maple, Telenova and Ebony Boadu are also on the bill, and the folks at Untitled Group — the same minds behind Beyond the Valley, Pitch Music & Arts and Ability Fest — are still running the show.
The Gold Coast's Doug Jennings Park, Wollongong's Stuart Park, Catani Gardens in Melbourne and Perth's McCallum Park are set to be transformed into blissful dance destinations — and punters will also have the opportunity to kick back in style in one of For The Love's VIP lounges, presented by Aussie streetwear label Nana Judy.
If it all sounds a bit familiar, that's because a number of acts on the bill were due to play For the Love this year, only for 2021's events to get pushed back to 2022. But that chaos has meant that a Wollongong festival has now joined the tour, which is obviously great news for New South Wales residents.
If an evening spent cutting shapes by the water sounds like a much-needed addition to your calendar, you can now register for presale tickets until 4pm AEDT on Tuesday, November 23. Presale tickets go on sale from 6pm AEDT hat same day, with general public tickets up for grabs from 1pm AEDT on Wednesday, November 24.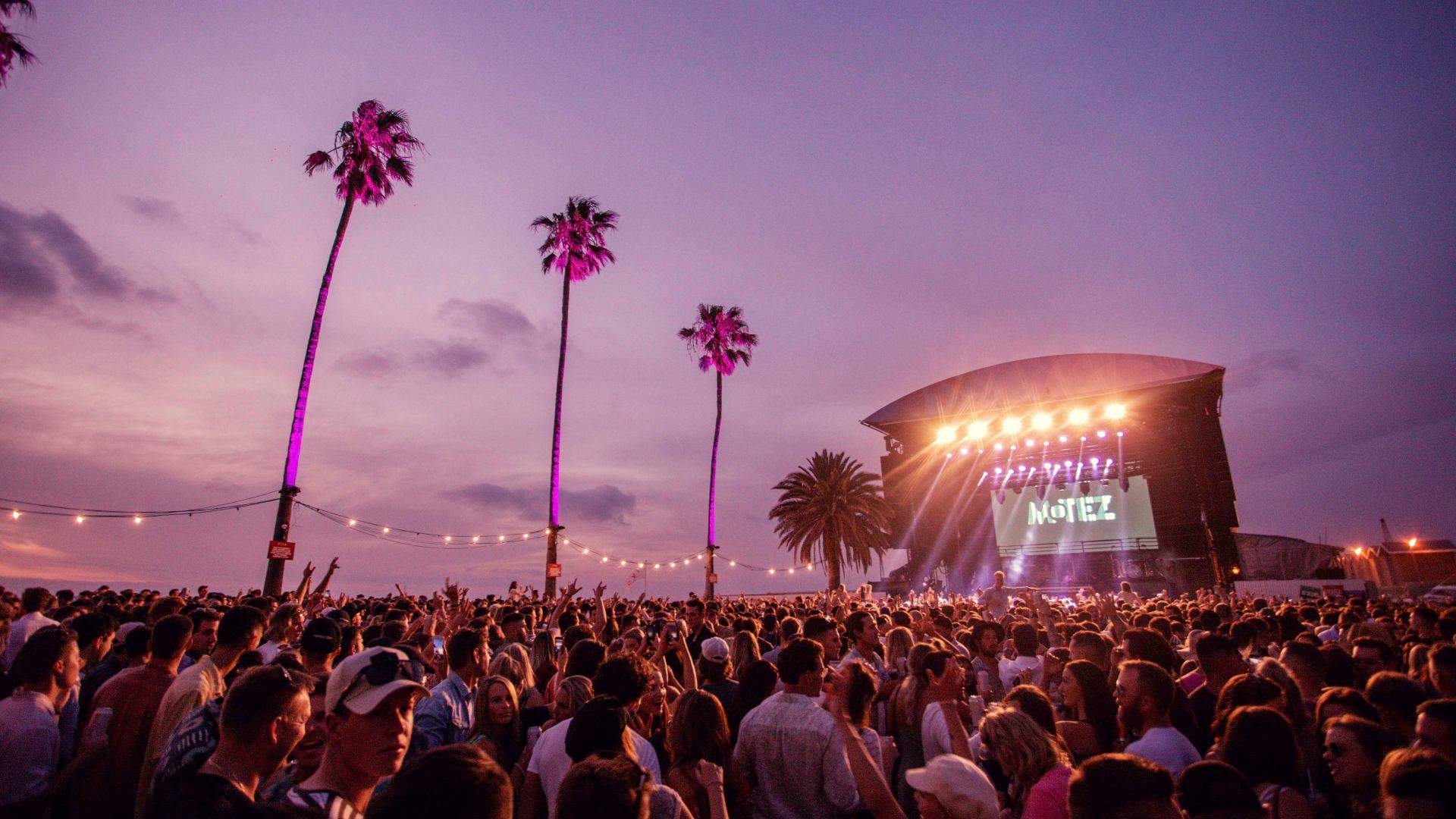 FOR THE LOVE 2022 AUSTRALIAN DATES:
Saturday, February 19 — Doug Jennings Park, Gold Coast
Saturday, February 26 — Stuart Park, Wollongong
Saturday, March 5 — Catani Gardens, Melbourne
Sunday, March 6 — McCallum Park, Perth
FOR THE LOVE 2022 LINEUP:
Dom Dolla
Crooked Colours
Mallrat
Allday
Running Touch
Boo Seeka
George Maple
Telenova
Ebony Boadu
For The Love 2021 tours the country in February and March 2022. Head to the festival's website to register for presale.
Published on November 15, 2021 by Sarah Ward