Melbourne International Film Festival Has Unveiled the Next 20 Must-See Titles on Its 2023 Lineup
Hugo Weaving, Michael Cera, a satire about BlackBerry's rise and fall, documentaries about vinyl cover art and the Australian Open: they're all on MIFF's program in 2023.
What will open with a Melbourne-set drama that won an Audience Award at Sundance for telling a Tehran-born, Australian-raised writer/director's autobiographical tale? What'll then pay tribute to Australian record executive and promoter Michael Gudinski in its centrepiece slot? And, what will feature everyone from Hugo Weaving to Michael Cera, a satire about a smartphone, and documentaries about vinyl cover art and the Australian Open, too? That'd be the 2023 Melbourne International Film Festival, with MIFF adding 20 more movies to its 2023 lineup. Cinephiles, get excited.
MIFF announced opening night's Shayda as well as the world premiere of Ego: The Michael Gudinski Story back in May, but its program was only getting started. Given that the Victorian capital's annual cinema showcase spans almost a month including both its in-person and online runs — this year playing in cinemas in Melbourne from Thursday, August 3–Sunday, August 20; at regional Victorian locations from Friday, August 11–Sunday, August 13 and Friday, August 18–Sunday, August 20; and also bringing back online platform MIFF Play from Friday, August 18–Sunday, August 27 — the number of flicks on its yearly bill runs into the hundreds. So, even the just-revealed new 20 movies on its list is still only the beginning.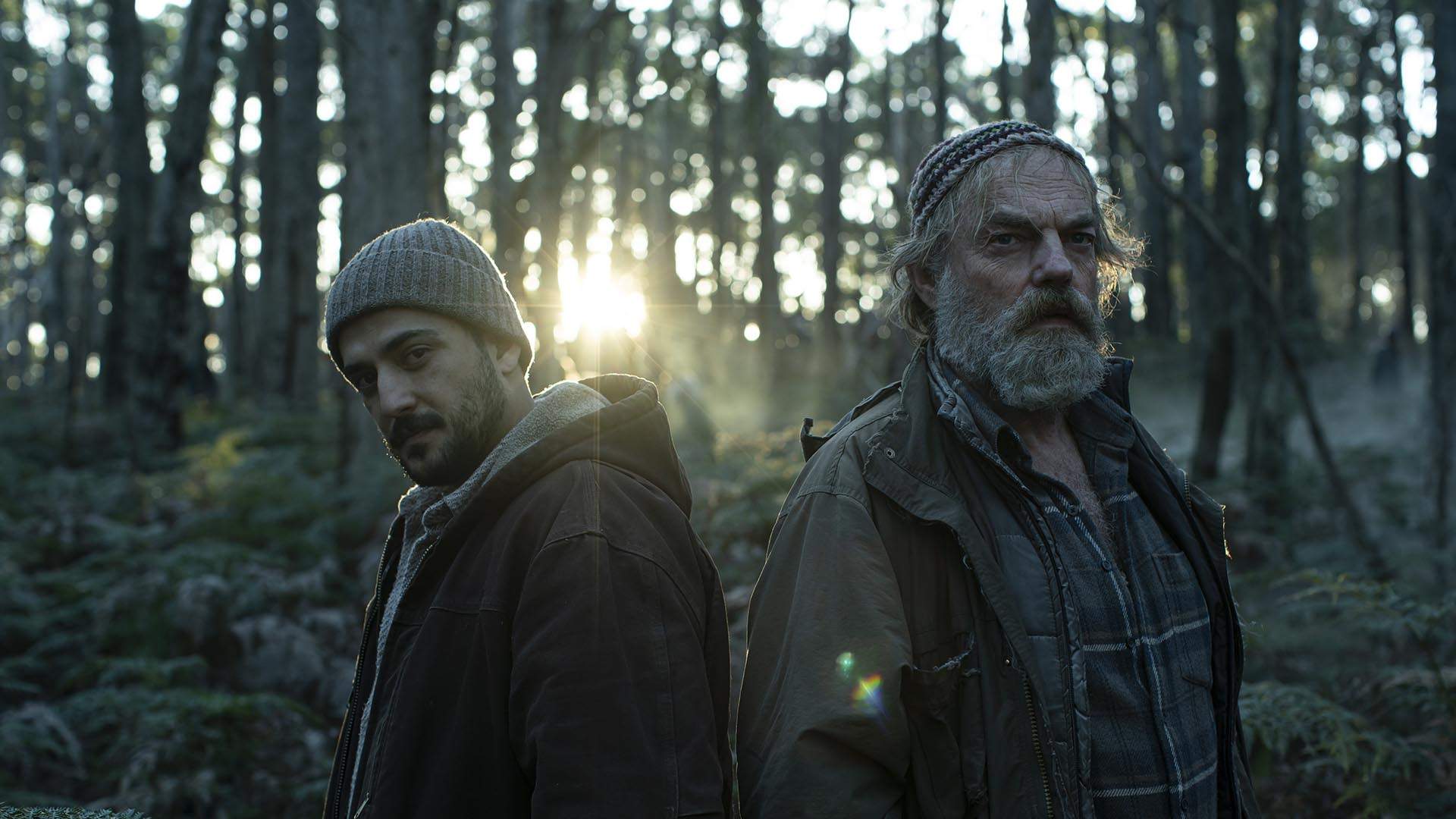 Weaving (Love Me) will pop up in The Rooster, a thriller about a hermit and a cop who form a bond during a crisis, starring opposite Phoenix Raei (The Night Agent). Shot in regional Victoria, it's the feature directing debut of actor-turned-writer/director Mark Leonard Winter (Elvis), and it's also one of the MIFF Premiere Fund titles on the festival's 2023 program — aka homegrown movies that the fest has financially supported. Also in that camp this year: the aforementioned Shayda; The Slam, a standout for tennis aficionados from director Ili Baré (The Leadership); cine-poem Memory Film: A Filmmaker's Diary; and This Is Going to Be Big, about Sunbury and Macedon Ranges Specialist School in Bullengarook staging a John Farnham-themed musical.
After appearing in Barbie in July, Cera will grace MIFF's screens in August in The Adults. Yes, he'll be awkward — of course he will be — this time as a thirtysomething heading home. That film sits within the festival's international contingent, which is overflowing with impressive names and titles. Indeed, MIFF will also screen the latest feature by acclaimed filmmaker Jafar Panahi, who won a Venice Special Jury Prize for No Bears. The Iranian great directs and stars, playing a fictionalised version of himself as he's fond of doing (see also: Tehran Taxi), and blending truth and fiction to examine how artists can too easily become scapegoats.
After wowing audiences in Park City earlier this year, there's also Celine Song's debut feature Past Lives, telling a bittersweet romance about two childhood friends (Russian Doll's Greta Lee and Decision to Leave's Teo Yoo) who briefly reunite after decades apart. And, the lineup also includes Bad Behaviour, the feature directorial debut of actor-turned-filmmaker Alice Englert (You Won't Be Alone) starring Jennifer Connelly (Top Gun: Maverick); BlackBerry, which delves into the smartphone's rise and fall — and satirises it — with Jay Baruchel (FUBAR) and Glenn Howerton (It's Always Sunny in Philadelphia) among the cast; Passages, from Love Is Strange's Ira Sachs; environmentalist tale How to Blow Up a Pipeline; and the competitive hairdressing-focused Medusa Deluxe.
Plus, fans of settling in for the long haul can also see four-and-a-half hour disappearance mind-bender Trenque Lauquen. MIFF will screen The Kingdom Exodus, Lars von Trier's latest followup to 1994's miniseries The Kingdom and its 1997 second season, too. Béla Tarr's 2000 drama Werckmeister Harmonies, a slow-cinema great, will also play the fest thanks to a new 4K restoration.
Lovers of movies about music can add Squaring the Circle (The Story of Hipgnosis), which hails from Control's Anton Corbijn and hones in on the titular photo-design company and its contribution to record cover art, to their MIFF schedule. Louder Than You Think is similarly part of the same program strand, with Gary Young from Pavement at its centre.
Throw in documentaries The Disappearance of Shere Hite (about the 70s sexologist), The Echo (about rural Mexican life) and A Storm Foretold (about Roger Stone, adviser to Donald Trump), and MIFF 2023 is already off to a massive start for its 71st edition.
As for what else is in store — including which movies will compete in the festival's Bright Horizons Competition, which launched in 2022 — that'll be unveiled on Tuesday, July 11.
For now, MIFF Artistic Director Al Cossar is teasing "essential, incredible, unexpected cinema from the whole world before us, far beyond the streamers, far beyond the multiplex – hotly anticipated works by iconic filmmakers, alongside new and breakthrough voices waiting to be discovered".
The 2023 Melbourne International Film Festival runs from Thursday, August 3–Sunday, August 20 at a variety of venues around Melbourne; from Friday, August 11–Sunday, August 13 and Friday, August 18–Sunday, August 20 in regional Victoria; and online nationwide with MIFF Play from Friday, August 18–Sunday, August 27. For further details, including the full program from Tuesday, July 11, visit the MIFF website.
Concrete Playground Trips
Book unique getaways and adventures dreamed up by our editors