You Can Now Stream All 15 Seasons of 'It's Always Sunny in Philadelphia' Thanks to Disney+
Say hello to the gang and goodbye to all of your spare time.
Break out your best green lycra outfit and get a rum-flavoured ham a-brewing. Throw in some firm thoughts about rats (no, not rapid antigen tests), a killer rendition of 'Dayman' and a hankering for cat food, and then you just might be ready. What are you getting prepared for? Your next binge-watching session — because all 15 seasons of It's Always Sunny in Philadelphia have just hit Disney+.
Since 2005, this television sitcom about the world's worst bar owners has immersed audiences into the devious, darkly amusing and downright odd antics of the Paddy's Pub gang — and if you have a certain sense of humour, you've likely lapped it all up, probably while sipping brews as you watch. The gloriously long-lived TV comedy is one of the least sensible yet also savagely smart shows currently airing, and now it's all in one digital spot for prime binge-viewing.
Yes, even the most recent season, the show's 15th, is now available for streaming via the Mouse House, so you can watch the eight-episode run that only aired in America in December 2021, too. And if you're thinking that Disney+ is a strange place for It's Always Sunny's shenanigans, the service started branching out beyond childhood favourites, the Marvel Cinematic Universe and all things Star Wars when it added its Star expansion in Australia back in early 2021. Come February, it'll also be the Aussie home of Pam & Tommy and its sex-tape dramas, for instance.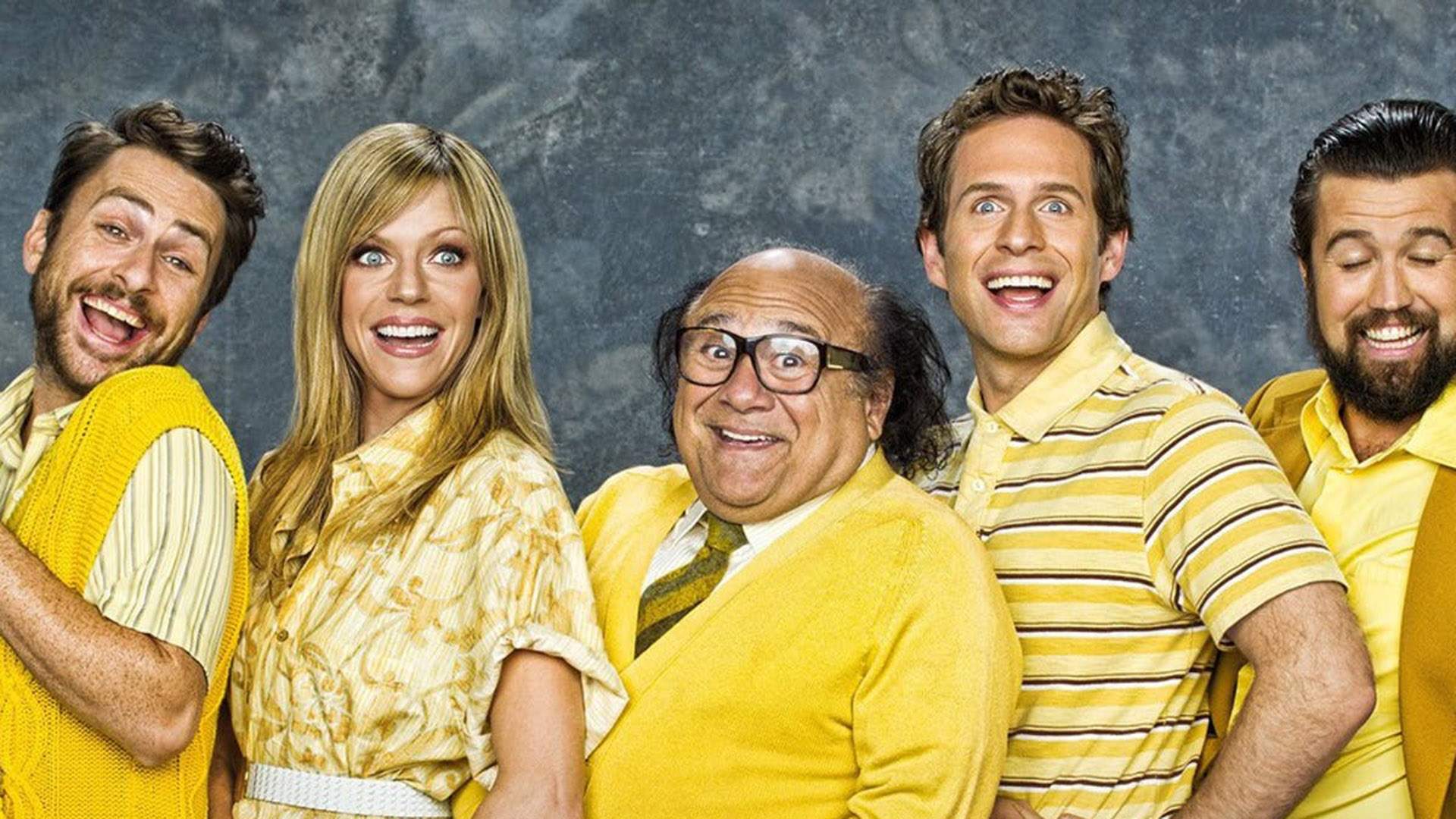 With this It's Always Sunny treasure trove, you'd best prepare for ample shenanigans — and to say "god damn it" a lot, especially if you'll be watching with someone called Dee. Obviously, you'll be basking in the comic stylings of a series with a very straightforward concept, because seeing what happens with a group of friends try to run a bar has always been the show's starting point.
Those pals — as played by Charlie Day (Pacific Rim: Uprising), Glenn Howerton (AP Bio), Rob McElhenney (Mythic Quest), Kaitlin Olson (Hacks) and Danny DeVito (Jumanji: The Next Level) — usually fail at everything they attempt, of course, and It's Always Sunny in Philadelphia's nihilistic and irreverent sense of humour is all its own. This is a series that's dedicated most of its episodes to a whole range of taboo topics, while also watching its characters stage a twisted rock opera and make their own sequels to 80s action flicks. Indeed, when it comes to satirising despicable behaviour and attitudes, It's Always Sunny is on another level.
The show has also made history, becoming the longest-running live-action sitcom ever with its 15th season. And it has already been renewed through till season 18, too, so there's plenty more to come.
Check out the trailer for It's Always Sunny's 15th season below:
All 15 seasons to-date of It's Always Sunny in Philadelphia are now available to stream via Disney+.
Concrete Playground Trips
Book unique getaways and adventures dreamed up by our editors