Huge News: 'Black Mirror' Creator Charlie Brooker Is SXSW Sydney's Latest Big Headline Speaker
He's been giving everyone tech nightmares for years — and now he's coming to Australia to chat about technology, innovation and the future.
If you're a bit wary of technology's ever-growing influence in humanity's daily lives — be it artificial intelligence, streaming algorithms, social media, drones, augmented reality or online dating, to name just a few examples — then Charlie Brooker and Black Mirror might be one of the reasons. Since 2011, they've been spinning dystopian nightmares about what might happen as tech evolves. In plenty of cases, they've been satirising and interrogating innovations we use today, and what their next step might be. Yes, that makes Brooker the perfect speaker to get chatting at SXSW Sydney.
Just days after the tech, innovation, screen, music, games and culture festival added Chance The Rapper to its list of headliners at its first-ever event outside of the US — celebrating 50 years of hip hop — it has now announced that Black Mirror creator Brooker is on his way to Australia as well. He'll hit Sydney during Sunday, October 15–Sunday, October 22 as part as a stacked lineup that also includes Coachella CEO Paul Tollett, Queer Eye star Tan France and Future Today Institute founder and CEO Amy Webb among its big names.
"Having to quickly provide a personal quote for a press release about how excited I am to join the inaugural Sydney-flavoured SXSW event is exactly the sort of thing ChatGPT is for, but I've written this one myself because I still care about our species, dammit," said Charlie Brooker in a statement announcing his trip Down Under.
"Although I initially misspelt 'inaugural' just then until I got corrected by a machine, so actually maybe we're just rubbish."
"This tense love-hate relationship with technology is what Black Mirror is all about. That and stories about Prime Ministers and pigs. Anyway, I can't wait to attend and get so cowed by all the creativity and innovation on display that I go home feeling depressed and inadequate. I'm genuinely looking forward to it," Brooker continued.
"SXSW Sydney seeks to offer unique perspectives of the future, making Charlie Brooker an ideal speaker for our event," added
SXSW Sydney Managing Director Colin Daniels.
"Black Mirror consistently leads the cultural conversation on what we face in the now or may confront in our future, offering a chance for reflection and change. Charlie embodies what attendees can expect from SXSW Sydney: creativity and innovation."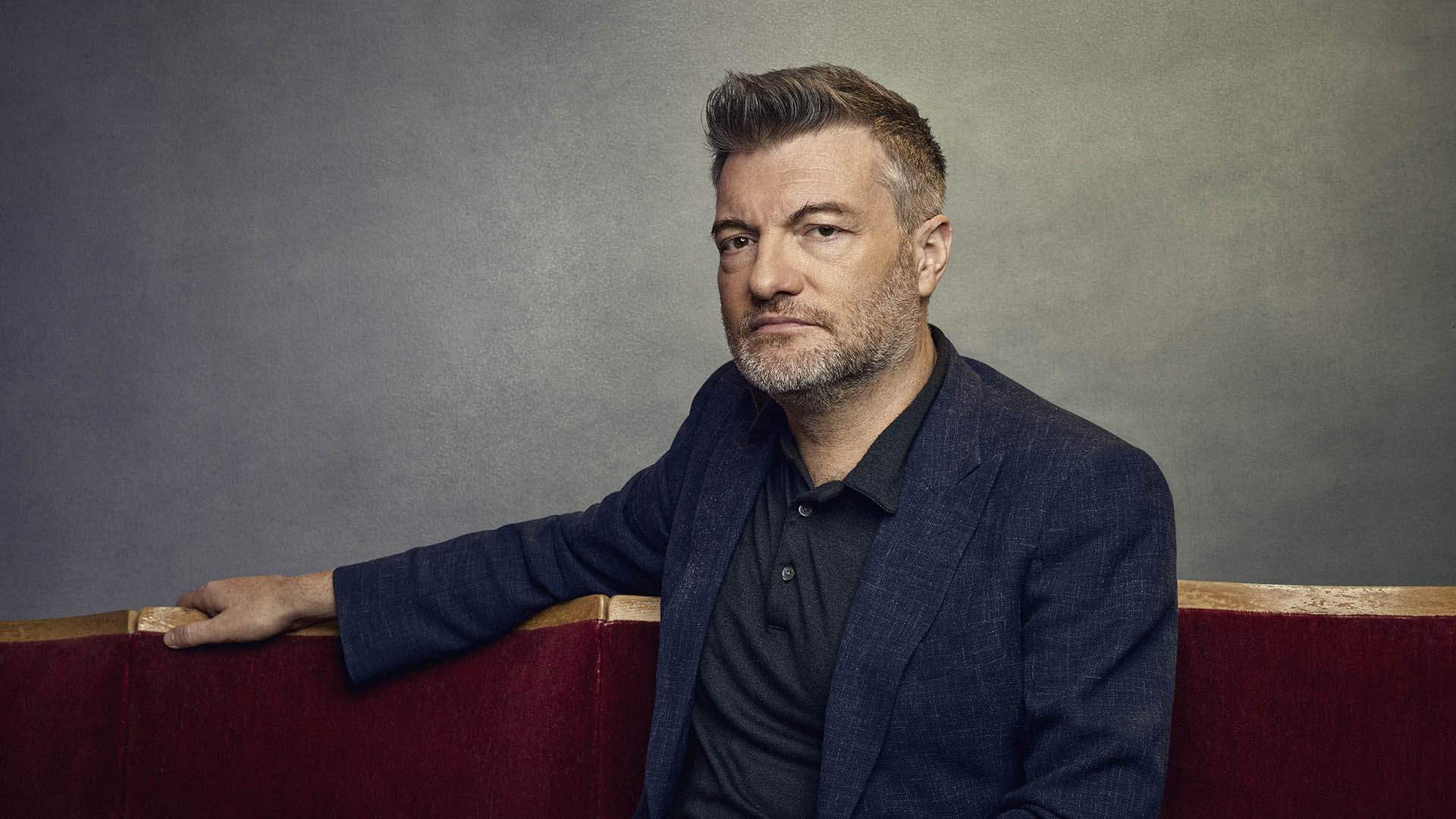 Also on the SXSW Sydney lineup so far: a 700-plus strong bill of talent, covering over 300 sessions. The event will feature more than 300 gigs across 25 venues, too, and has been dropping its music highlights and must-attend parties since earlier in 2023. Its dedicated gaming strand will include a tabletop game expo. And, the SXSW Sydney Screen Festival will open with The Royal Hotel, and host the world premiere of Hot Potato: The Story of the Wiggles.
The entire event — the festivals within the bigger fest, exhibitions, talks, networking opportunities and streetside activations — will happen within a walkable precinct in the Sydney CBD, Haymarket, Darling Harbour, Ultimo, Chippendale and more, with the SXSW Sydney's footprint operating as a huge hub. Venues named so far include Powerhouse Museum, ICC Sydney, UTS, Central Park Mall, the Goods Line Walk, The Abercrombie and Lansdowne Hotel.
SXSW Sydney will run from Sunday, October 15–Sunday, October 22 at various Sydney venues, with the SXSW Sydney Screen Festival running from Sunday, October 15–Saturday, October 21 at The ICC's Darling Theatre, Palace Cinemas Central and more venues to be announced. Head to the SXSW Sydney website for further details.
Charlie Brooker images: Michael Wharley.
Concrete Playground Trips
Book unique getaways and adventures dreamed up by our editors