'Black Mirror' Still Knows How to Chill, Thrill, Twist and Surprise in Its Must-Binge Sixth Season
Charlie Brooker's dystopian hit is back with five new nightmares, all pondering humanity's worst impulses and instincts.
When Ron Swanson discovered digital music, the tech-phobic Parks and Recreation favourite was uncharacteristically full of praise. Played by Nick Offerman (The Last of Us) at his most giddily exuberant, he badged the iPod filled with his favourite records an "excellent rectangle". In Black Mirror, the same shape is everywhere. The Netflix series' moniker even stems from the screens and gadgets that we all now filter life through daily and unthinkingly. In Charlie Brooker's (Cunk on Earth) eyes since 2011, however, those ever-present boxes and the technology behind them are far from ace. Instead, befitting a dystopian anthology show that has dripped with existential dread from episode one, and continues to do so in its long-awaited sixth season — which arrived on Thursday, July 15 — those rectangles keep reflecting humanity at its bleakest.
Black Mirror as a title has always been devastatingly astute: when we stare at a TV, smartphone, computer or tablet, we access the world yet also reveal ourselves. It might've taken four years to return after 2019's season five, but Brooker's hit still smartly and sharply focuses on the same concern. Indeed, this new must-binge batch of nightmares begins with exactly the satirical hellscape that today's times were bound to inspire. Joan Is Awful, with its AI- and deepfake-fuelled mining of everyday existence for content, almost feels too prescient — a charge a show that's dived into digital resurrections, social scoring systems, killer VR and constant surveillance knows well. Brooker isn't afraid to think bigger and probe deeper in season six, though; to eschew obvious targets like ChatGPT and the pandemic; and to see clearly and unflinchingly that our worst impulses aren't tied to the latest widgets.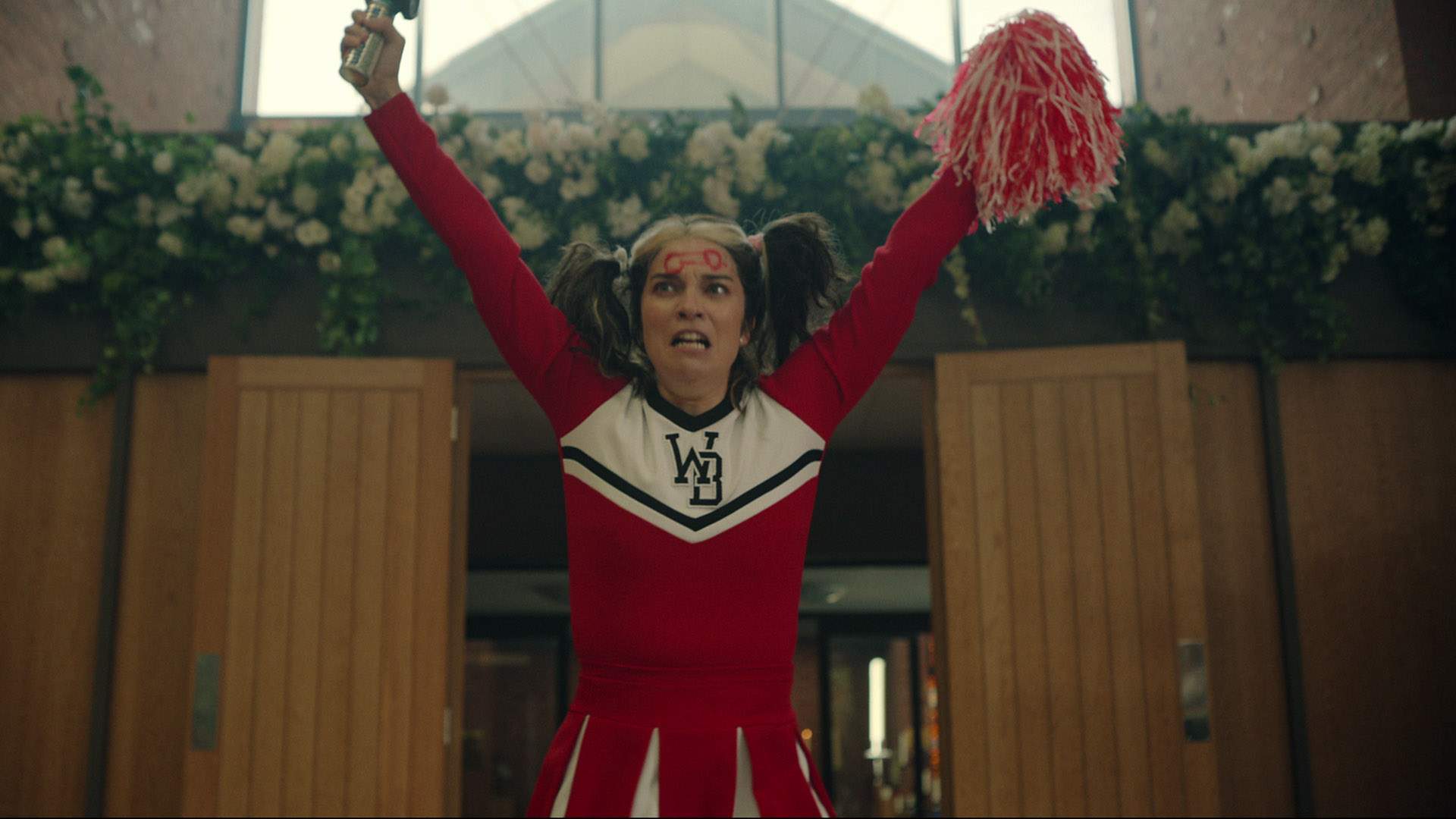 Taking ripped-from-reality tales to an uncanny extreme, tearing into the obsession to adapt everything into content, exploring the catharsis found and carnage wrought by slipping into avatars: that's all in Black Mirror season six's five instalments. So is the ravenous nature of celebrity culture, plus the apocalyptic path that insular attitudes give rise to. Throw in explosive diarrhoea, Salma Hayek Pinault (Magic Mike's Last Dance) playing herself, the true-crime boom, the savagery of fame, alternate pasts, astronauts and devilish bargains as well, and Brooker has given himself and viewers much to play with. Each chapter, whether focusing on a woman's existence being broadcast to the world or swapping sci-fi for horror in the first-ever Red Mirror instalment, pinballs between chilling and thrilling. Each chapter also knows that no matter whether streaming queues, VHS tapes, human replicas, 00s-era cameras or runic talismen feature, humanity's biggest enemy is itself.
Starring Annie Murphy (Kevin Can F**k Himself) as its namesake, Joan Is Awful is the only futuristic story in season six, examining where our current times might lead as Black Mirror long has. After firing a friend, complaining to her therapist about her boyfriend (Avi Nash, Silo) and meeting up with her ex (Rob Delaney, The Power), tech-company CEO Joan gets comfortable on the couch to watch Streamberry's latest wares, only to find that she's the platform's fresh subject (and that Hayek Pinault has stepped into her shoes). The series-within-the-series dramatises her past 24 hours, in fact, and doesn't paint Joan in a positive light. Swiftly, everyone she knows is watching, all taking the on-screen version as gospel. Savvily, the episode interrogates the platforms that Black Mirror and almost every other TV show exist on right now, television's relationship with reality, the incessant quest to thrust ordinary lives into the spotlight and the undervaluing of everyone in the creative industries — which bites hard given the present writers' strike — and it's a cutting and amusing delight.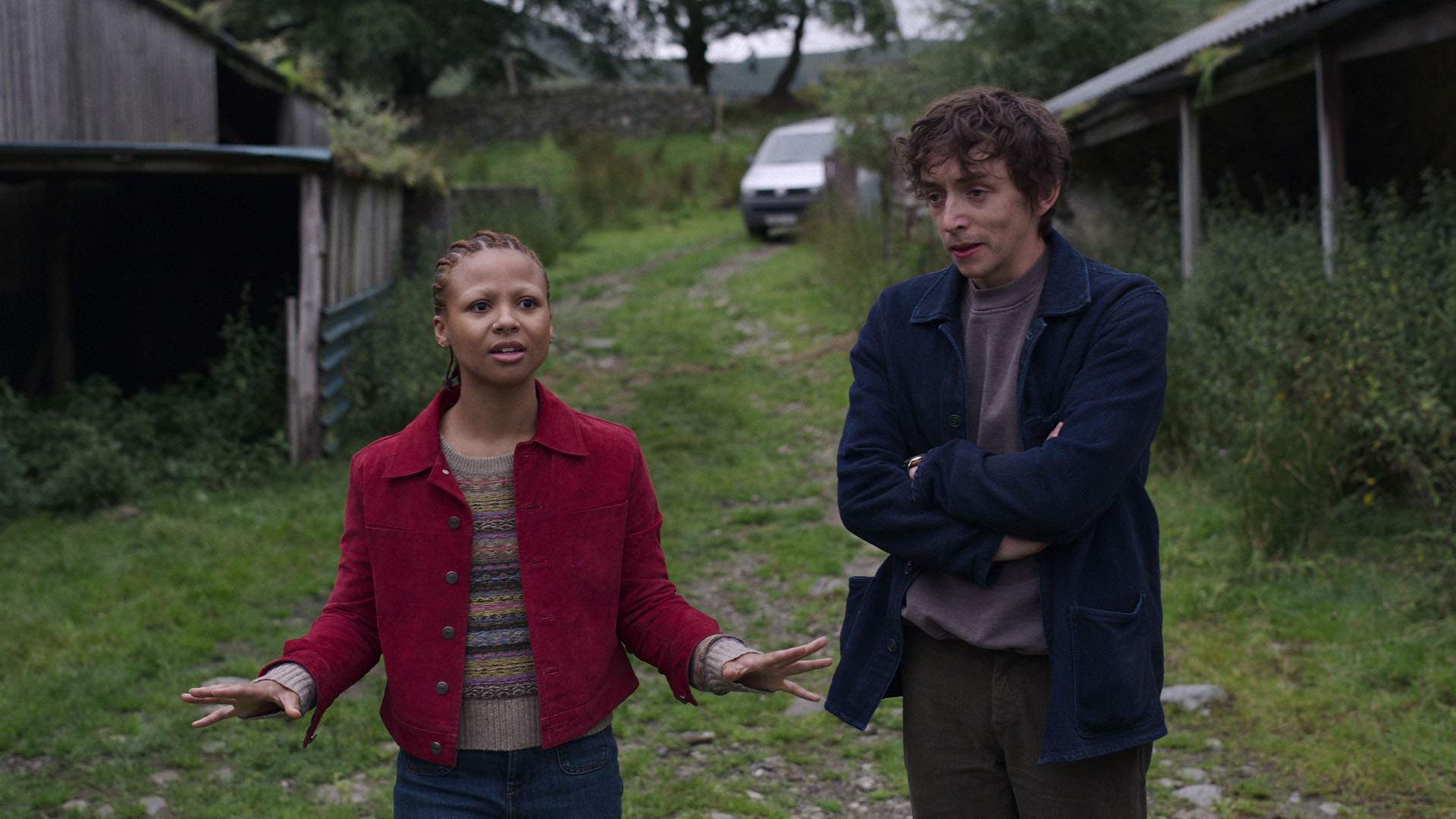 Next comes Loch Henry, which also has the medium of streaming in its sights. Black Mirror has been part of Netflix's stable since 2016, moving to the service after commencing on the UK's Channel 4, but Brooker doesn't let that stop him from digging the show's claws into its funder and home. Initially, the episode's film students Davis (Samuel Blenkin, The Witcher: Blood Origin) and Pia (Myha'la Herrold, Bodies Bodies Bodies) visit the former's sleepy Scottish hometown to make a nature documentary. Then Pia learns about the serial killer who terrorised the scenic locale decades back. Loch Henry doesn't just riff on the prominence of both David Attenborough-style series and headline-driven crime shows, or the fact that the latter can put sensationalist entertainment ahead of the very real victims; it also contemplates how easy it is to conceal one's true self from the world and how empty getting exactly what you've dreamed of can be.
In Beyond the Sea, Aaron Paul returns to Black Mirror after first being involved in 2017. Here, it's an alternative 1969, and Cliff (Paul, Westworld) and David (Josh Hartnett, Operation Fortune: Ruse de Guerre) are on a deep-space mission, retaining ties with their families on earth — including Cliff's wife Lana (Kate Mara, Call Jane) — via mechanical doppelgängers that they can port their consciousness into from the heavens above. Brooklyn's John Crowley directs this episode, which proves apt when its retrofuturistic concept plunges into yearning after pivoting on a tragedy and following in Once Upon a Time in Hollywood's footsteps. Black Mirror is rarely light; however, this thoughtfully paced, supremely well-acted chapter takes a particularly grim view of humanity's proclivity for jealousy and spite, and our penchant to use technology to indulge both.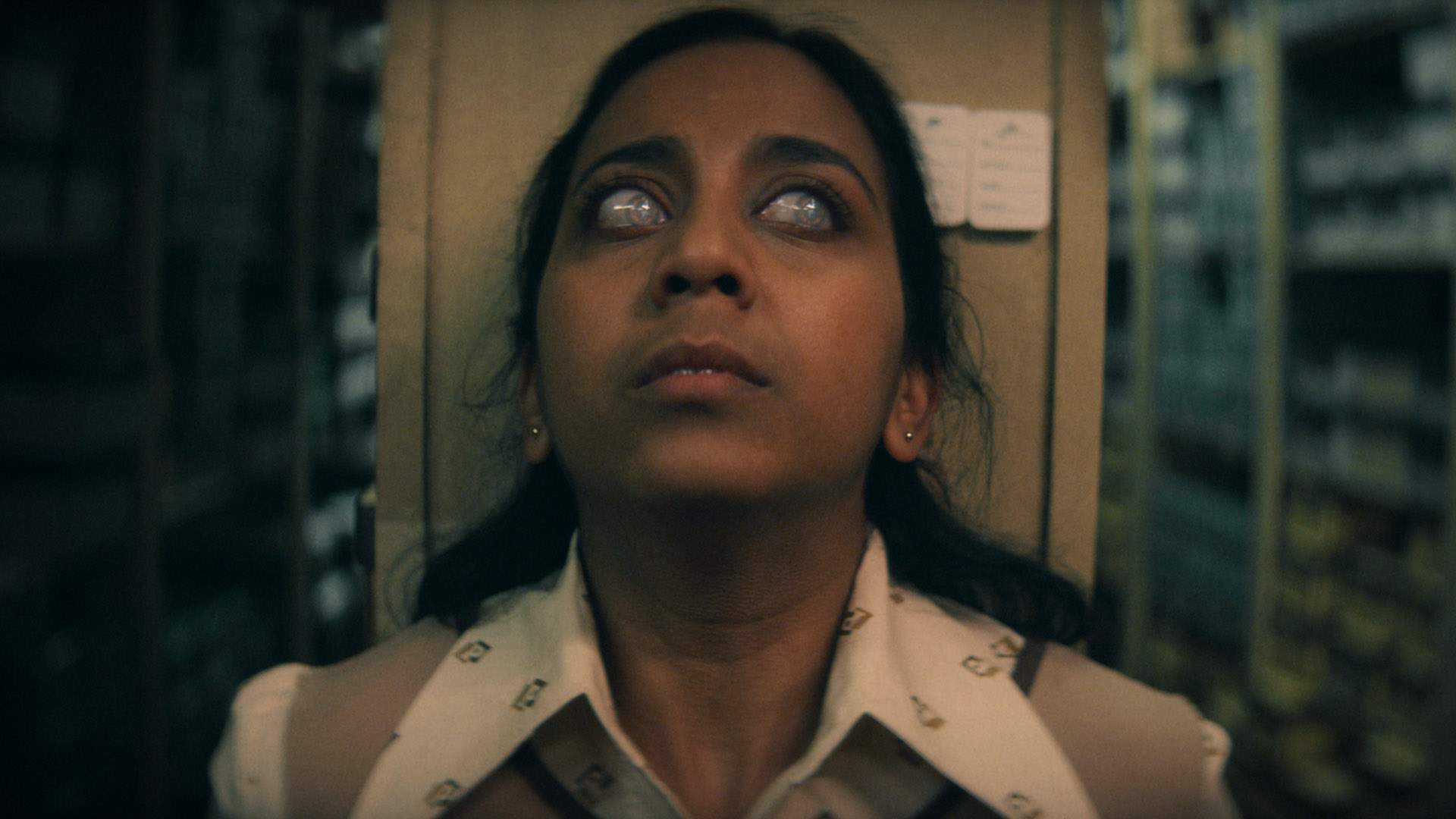 With Mazey Day, which shares its title with a starlet (Clara Rugaard, I Am Mother), the series also jumps backwards. This time, it's the mid-00s, Suri Cruise's birth is big news, and Bo (Zazie Beetz, Atlanta) is a paparazzo barely getting by, then quitting after her snaps lead to an actor's demise, then tempted back for a $30,000 payday. Her task: nabbing photos of Mazey, who has disappeared after a hit-and-run incident. Again, this season of Black Mirror carves into the commodification of people as content. Again, it shows that 2023-era devices and anything they evolve into aren't behind this trend. And again, it's both perceptive and surprising — and, although it tells viewers what they already know, that's also Black Mirror's usual remit.
While horror bubbles through most Black Mirror episodes, including season six's, Red Mirror debut Demon 79 gives the genre its heartiest embrace yet. It's also the series' 2023 standout, and not just because Anjana Vasan (Killing Eve) and Paapa Essiedu (Men) are each a treat as a shopgirl forced to get murderous and a Boney M-inspired demon, respectively. The year is 1979, Needa (Vasan) sells footwear in a Northern England department store and racism stalks her every move, as does the fomenting political fearmongering sweeping the community. Soon, a Knock at the Cabin-esque scenario arises, with Gaap (Essiedu) giving Needa three days to kill three people or the world will come to a fiery end. As penned by Brooker with Bisha K Ali (Ms Marvel), Demon 79 looks like a video nasty from decades back, and hones on spreading ideas rather than the technology that enables them. But as someone's status quo forever changes in no small part thanks humanity's most atrocious traits, it's still Black Mirror 101.
Check out the full trailer for Black Mirror's sixth season below:
Black Mirror season six streams via Netflix from Thursday, June 15.
Images: Netflix.
Concrete Playground Trips
Book unique getaways and adventures dreamed up by our editors