Sydney Solstice Is the New Festival Taking Over the City This June with More Than 200 Events
Popping into Vivid's usual winter slot, it's bringing its huge lineup of food, music and performances to four inner city precincts.
When it makes its debut this June, Sydney's huge new arts and food festival will help kickstart winter in a big way. Live music paired with stargazing, country tunes in Newtown and moonlit kayaking from Darling Harbour are just some of the highlights among the just-revealed Sydney Solstice program, with the previously announced event slotting into Vivid's usual early-winter berth between Tuesday, June 8–Sunday, June 20.
Aiming to reinvigorate the city's hospitality, music, arts and culture sectors after a tough 12 months, the new event will take place across four city precincts. Spaces across the CBD, Darling Harbour, Newtown and Oxford Street will host more than 200 events — in restaurants, bars, galleries, museums, music venues and outdoor areas.
In the CBD, highlights include music, dance and theatre events in the YCK Laneways precinct; dancing and late-night dim sum at Mr Wong; International Pride Month events at Metro Theatre; and art installations and dance pop-ups in Chinatown. There'll also be after-dark parties at Sea Life Aquarium, where more than just the aquatic creatures will glow; a world-premiere work by celebrated composer and producer William Barton, which will soundtrack an evening of stargazing at Sydney Observatory; and Queen's Feast, Heaps Gay's multi-sensory dining and art experience at Sydney Town Hall. The latter will feature an all-female chef lineup, including Masterchef alum Sarah Tiong, pastry maven Anna Polyviou, Southside Charmers' Georgia Woodyard and Claire Van Vuuren of Newtown fave Bloodwood.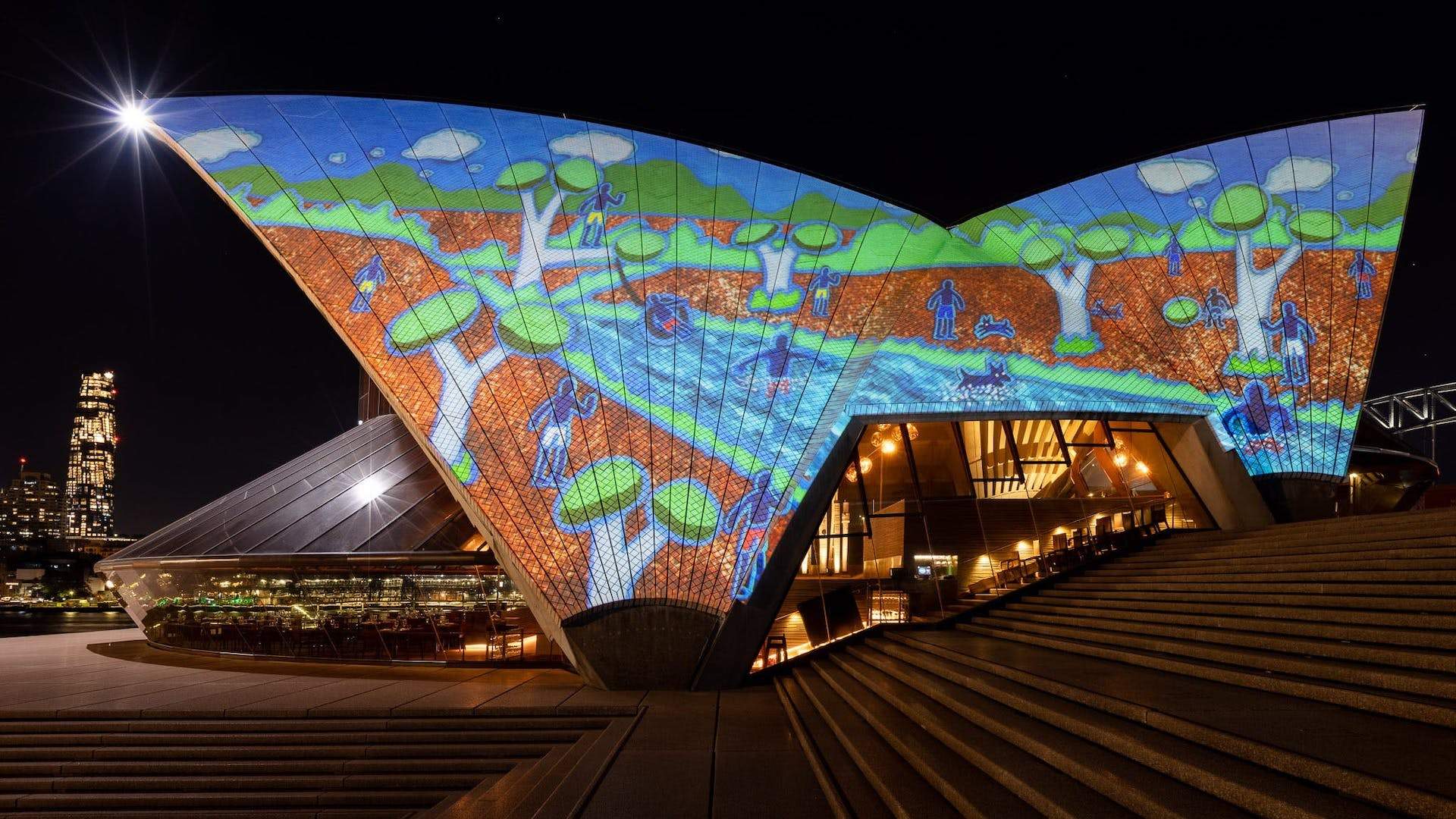 The Sydney Opera House forecourt will become a hub of live music, talks and poetry readings for each night of Sydney Solstice. Head along at sunset, and you'll see this year's Badu Gili, too — a six-minute projection on the structure's eastern Bennelong sails. Or, for two food-filled days, make a date with Opera Kitchen and its Italian- and Japanese-focused festival.
Nearby, Darling Harbour will be transformed into a winter wonderland, complete with an ice-skating rink and German-themed chalets. If you'd prefer to hop onto the water, you'll be able to kayak by moonlight as well. Also making great use of the waterfront location: Harbour Garden, an installation of inflatables that's designed for attendees of all ages.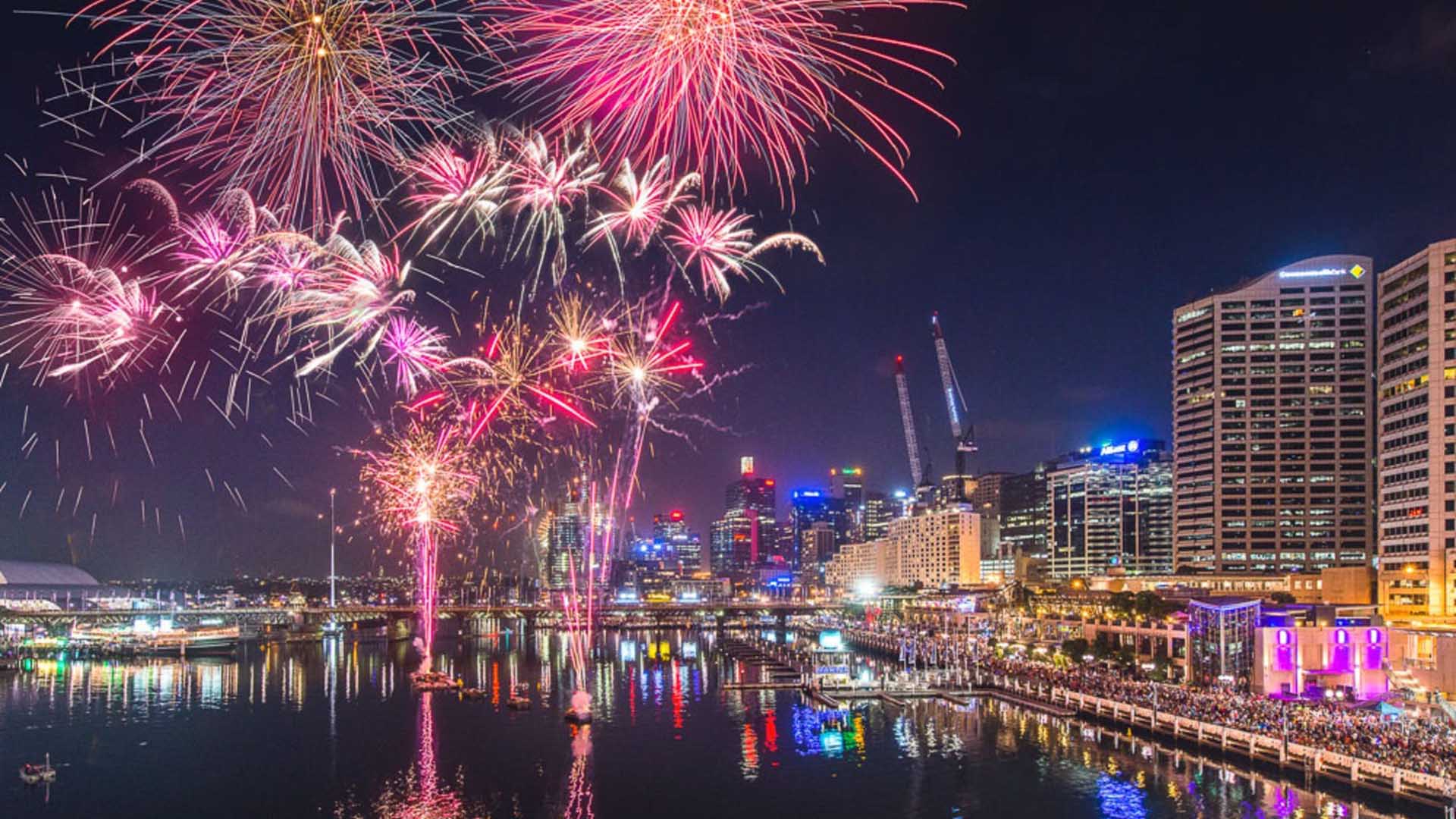 Just outside of the CBD, Newtown will host the inaugural (and adorably named) Country and Inner Western Festival, which'll pop up in small bars, pubs and other venues to showcase emerging and established country, alternative country, bluegrass, folk, Americana and blues musicians. And, over at South Eveleigh, a big (and free) street festival will celebrate the growing food precinct — just as Kylie Kwong launches her new restaurant onsite.
Meanwhile, fermentation will be in the spotlight on Oxford Street, with Bitter Phew celebrating brewers, winemakers, bakers and cheesemakers for the duration of Sydney Solstice. Plus, Hotel Harry's Altar Danceteria will throw a series of genre-hopping parties — so fingers crossed that dancing is back again by June. And, no, you won't be bored across the festival's 13-day run.
Sydney Solstice will take place from Tuesday, June 8–Sunday, June 20. We'll update you with further details when they're announced — and you can keep an eye on the festival's website, too.
Images: Destination NSW
Published on May 15, 2021 by Nik Addams