ARTS & ENTERTAINMENT
Teamlab Is Opening Its Next Dazzling Permanent Digital Art Museum in Europe
From 2024, the art collective's new venture will sprawl across a 3000-square-metre space in Utrecht in The Netherlands.
When international art collective teamLab launched Borderless, its Tokyo-based permanent digital-only art museum, the kaleidoscopic space became the most-visited single-artist site in the world in just its first year of operation. Wherever the outfit pops up — be it in Shanghai oil tanks, Japanese hot springs or Melbourne — its installations are always hugely popular. So it's no wonder that the group keeps expanding its footprint by opening more permanent locations.
Late in 2019, teamLab launched a new venue in Shanghai, which is also called Borderless. This year, it also started a museum called SuperNature in Macao. And, come 2024, it'll set up shop in The Netherlands as well — thanks to a new permanent digital art exhibition in Utrecht, which'll become the Europe's first centre dedicated to digital art.
Called Nowhere, the next teamLab site will take over a 3000-square-metre space — and fill it with a range of the collective's typically vibrant and luminous works. While specific details about these pieces are yet to be revealed, Nowhere will be home to 'Future Park' and 'Athletics Forest' areas like its other venues. That means digital art fans can expect an all-ages, educational range of works, as well as engaging and fun activities that'll get you to physically interact with the pieces on offer.
With the space's opening still four years away, clearly more details will be provided in that period; however teamLab will be pondering familiar themes. In a statement about the new exhibition, the group noted that it'll be exploring the expanding and spreading notion of beauty, the way it changes people's perceptions, and the fact that "everything exists in a fragile yet miraculous continuity over an extremely long period of time" — and that it's aiming "to create an experience through which visitors recognise this continuity itself as beautiful".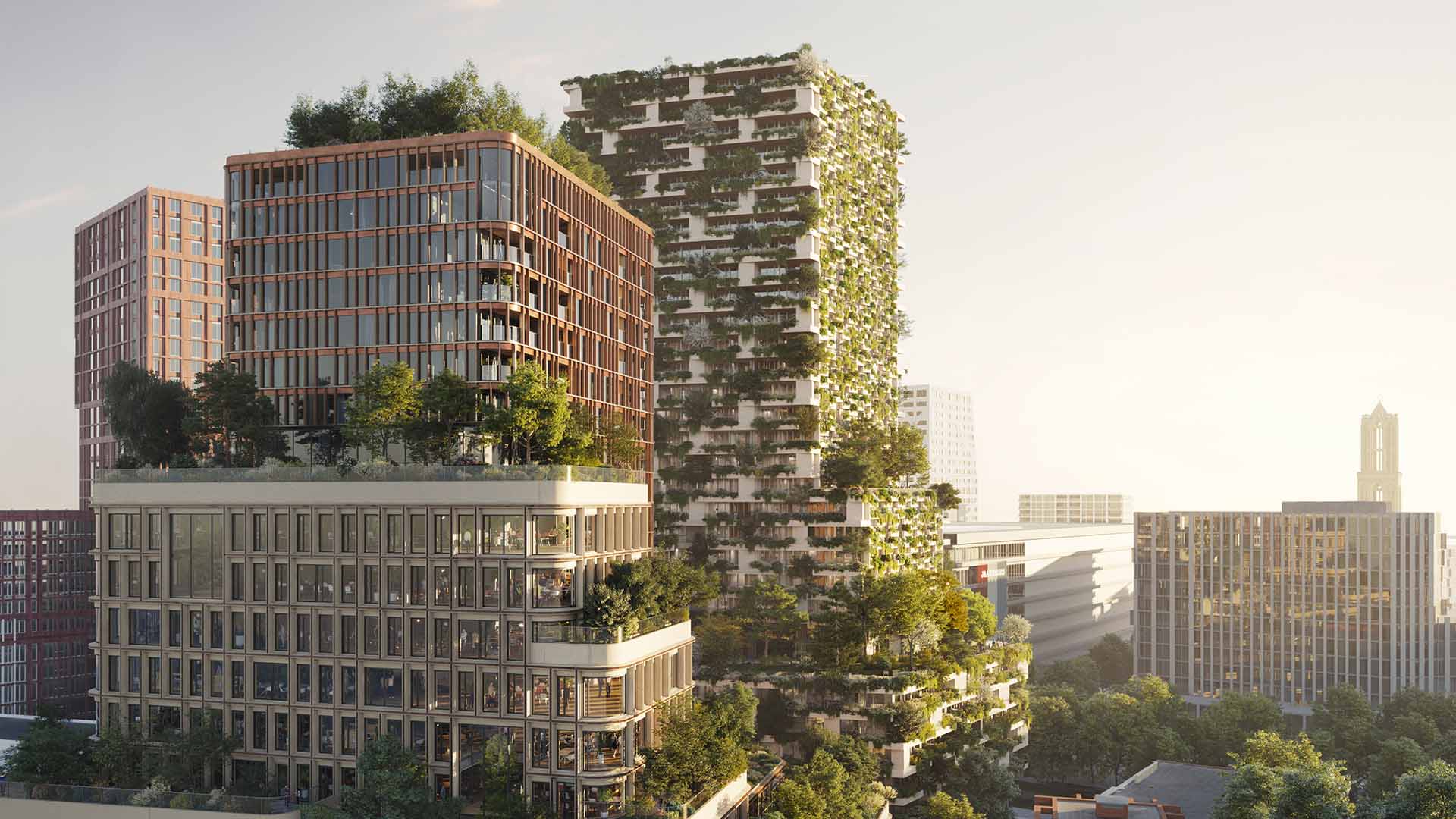 In other words, it sounds like teamLab's next batch light and projection-heavy art will once again dazzle, immerse and get audiences thinking as they wander through and interact with the new space. In terms of its location, Nowhere will form part of an impressive spot, too. It'll nestle into the ground floor of Utrecht's new biodiversity-focused Wonderwoods development, which'll feature more than 360 trees and almost 9750 shrubs and plants in a green urban space next to Utrecht Central Station — so, before you mosey around teamLab's digital wonders, you have soak in some natural splendour as well.
Of course, digital art aficionados Down Under will need to cross their fingers that international travel has returned to normal by 2024 — so put visiting Nowhere on your post-pandemic travel bucket list.
teamLab Nowhere will open at Wonderwoods, Jaarbeurs Boulevard, Utrecht, at a yet-to-be-announced 2024 date — we'll update you with further details when they're announced.
Top image: teamLab SuperNature. Mountain of Flowers and People: Lost, Immersed and Reborn, 2020, Interactive Digital Installation, Endless, Sound: Hideaki Takahashi © teamLab.

Published on September 05, 2020 by Sarah Ward