Italian Bars and Restaurants Across Australia That Will Transport You to the Amalfi Coast
Forget Euro summer — get a taste of la dolce vita at one of these stunning homegrown spots.
ITALIAN BARS AND RESTAURANTS ACROSS AUSTRALIA THAT WILL TRANSPORT YOU TO THE AMALFI COAST
in partnership with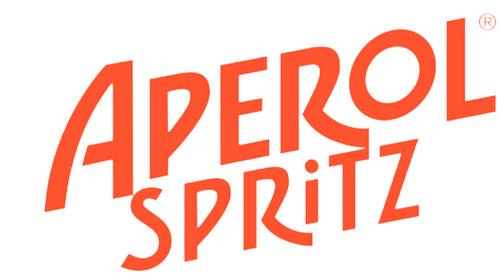 Forget Euro summer — get a taste of la dolce vita at one of these stunning homegrown spots.
Get ready to embark on a tantalising culinary journey that will transport you straight to the sun-kissed shores of the Amalfi Coast — all without leaving Aussie soil. Together with Aperol, we've scoured every corner of this vast land to curate a guide to the bars and restaurants that capture the essence of coastal Italy's gastronomic wonders.
From echoing laidback osterias to swanky harbourside bars exuding Riviera-style opulence, our roundup is a tribute to the vibrancy of Italian culture infused with an Australian twist.
So, fasten your seatbelts and prepare for an unforgettable expedition. Your table overlooking the azure seas awaits — no boarding pass required.
13

Mosman has welcomed Amalfi Coast-inspired gem St Siandra to The Spit's waterfront, bringing a touch of coastal luxury and permanent vacation vibes. Tasteful golden-hued interiors, terracotta tiling and white marble bar give way to stunning beachfront views and a tantalising menu that promises a journey through the Mediterranean — all without the airfare.

Continuing the Euro-summer vibes, the menu features fresh seafood, vibrant seasonal produce and classic Mediterranean flavours with a sprinkling of Middle Eastern spices. Sail your way through spritzes, cocktails (named after local luxury yachts) or a bottle of bubbly.

Image: Steve Woodburn

12

Watsons Bay Boutique Hotel has been an east Sydney stalwart for over 190 years. With sprawling outdoor seating, a fresh and simple menu and a view so palm-tree perfect it could be a postcard, the hotel just exudes easy elegance. And the food always delivers.

From breakfast through to dinner, you'll munch on European classics made from local and seasonal produce. With its location by the water, you should also expect a smattering of seafood to adorn each of the menus. A long selection of local and European wines and the usual beer suspects line the bar – with the ever-summery Aperol Spritz taking over the decks each and every summer.

11

The fact that Ormeggio at The Spit in Mosman's d'Albora Marina has a ten-metre-long marble cocktail and gelato bar (staples at restaurants in southern Italy) should give you some idea of its authenticity.

Everything here is legit, from the stucco walls and aforementioned bar to the menu, featuring seafood as well as focaccia made in-house. To share, try the Fremantle octopus cooked over charcoal or the house-made tagliolini with scallops crudo and turnip tops. Chef's selections at Ormeggio include lightly smoked Western Australian scampi with salted brioche and pistachio, or the daily catch with ocean trout roe, orange and dill. Finish with one of five flavours of gelato, each inspired by a different Italian dessert.

10

You've seen Guy Grossi on TV. You might have some of his cookbooks on your shelves. Brisbanites, your next way to interact with the star chef and his culinary creations is now here and involves heading out in the River City — and getting transported to Italy over dinner while you're there.

Settimo goes all in on its Italian theme, taking specific inspiration from the Amalfi Coast. That means pairing coastal Italian dishes with Brissie's sunny, summery weather, all in an airy 150-seat space that features warm, muted hues. The menu under Head Chef Alessandro Pizzolato serves up everything from gnocchi with porcini and blue cheese to Amalfi lemon chicken. Dessert includes Settimo's own gelato, Grossi's tiramisu, and flourless chocolate cake with ricotta ice cream.

9

Transport yourself to the Amalfi Coast at the riverfront Italian bar and restaurant Massimo. Indulge in housemade pasta, focaccia and freshly caught seafood while sipping on cocktails and taking in the stunning views of Story Bridge. The venue features a marble bar with casual seating at one end and luxe-curtained booths at the other, adorned with orange and white striped cushions to add to the coastal vibe.

The menu mirrors the Italian theme with modern takes on classic dishes from the Amalfi Coast. Massimo takes the Italian philosophy of family meals and sharing to the next level with a range of sharing plates and platters for you and your dining companions. Finish your meal with a panna cotta (flavour of the day), limoncello semifredo or a classic tiramisu.

8

A four-layer slice of Italian flavour and sophistication, the multi-storey Stella is Ali Mousavi's contemporary Aussie take on the classic Italian trattoria. It's a choose-your-own-adventure situation with a food offering to match. Sipping and snacking types will be happy lounging in the bar or kicking back on the rooftop, over salumi boards, mushroom arancini and beef tartare on toasted schiacciata. House-made pasta proves a highlight, while pizzas come laden with classic toppings such as pork sausage, fennel and hot salami or marinated prawns and cherry tomatoes.

Stella's drinks offering is headlined by a mix of Italian wines and local varietals. Of course, the Mediterranean-leaning cocktail lineup has plenty of terrace-worthy inclusions of its own — including the blackberry and hibiscus Stella Royale spritz; and the Violetta's sophisticated blend of tequila, Cointreau, lavender bitters and house-made lavender tea or keep it to the classics with an Aperol Spritz.

Image: Parker Blain

7

Located within the historic Garden State Hotel on Flinders Lane, Tippy-Tay is Melbourne's love letter to the coastlines of the Mediterranean. The menu embraces everything that we love about Italian food: simple, well-sourced ingredients and dishes designed to share. Start your meal with freshly shucked oysters, octopus 'salami' or pumpkin and goat's cheese arancini. Move onto antipasti, pasta dishes (like the Manjimup truffle and porcini mafaldine), pizzas like the lobster diavola, and moreish mains. Can't decide what to eat? Go for the 'Feed Me Menu' — there's even an option to add three paired wines and a limoncello to finish.

If you're thirsty, there's a thoughtfully curated wine list that heroes Italian grapes with a couple of vinos from South Australia, Victoria and New Zealand. The cocktail menu features the classics like spritzes, negronis and margaritas, as well as some house creations such as the frozen limoncello — made with Tippy-Tay's own limoncello — and frozen Malfy G&T, Tippy-Tay's OG cocktail made with Malfy Blood Orange Gin, pineapple, citrus and tonic.

6

Si Paradiso is a cluster of contradictions that somehow works. The laidback Italian trattoria is a bar, restaurant and dance club all rolled into one. Step into the dining room and you'll feel like you've walked back in time with its retro fit-out. Head outside to the sun-splashed amphitheatre courtyard to enjoy some cocktails and the venue's 96 hours of fermented woodfired pizzas under the cover of the striped parasols — evoking visions of the Amalfi Coast. When the sun goes down the good vibes are amped up courtesy of live music acts or DJs. For real club vibes, you can dance the night away with your mates under the stars or in the nightclub downstairs.

Image: Jillian McHugh

5

Located in a historic spot in Fremantle's West End is Vin Populi. The fit-out heightens the 20th-century building's history with textured plaster walls, shelves of local and Italian wines and mid-century modern furnishings that evoke images of the Mediterranean. Diners can check what the fare of the day will be on the central chalkboard menu, which is updated nearly daily to accommodate seasonal produce and fresh ocean-caught seafood. Although the menu is changeable, saffron osso buco tagliatelle, squid ink spaghetti and potato agnolotti make regular appearances. The wine list also changes often and is filled with organic and natural wine producers from Western Australia as well as Italy.

4

At Amano, you could close your eyes on a sunny day in summer with a fresh bowl of pasta and a glass of vino and trick yourself into thinking you're in Europe. Well, you're actually at the popular riverside restaurant where Italian fare is blended with modern Australian dishes for a tasty twist on classics.

The ample menu offers many dishes that fit that brief including kangaroo and pork ragu gnocchi, pork belly with macadamia and carrot cream and freshly shucked oysters with berry granita on the side or oven-baked with Italian-style breadcrumbs.

For drinks, you can opt for a classic Aperol Spritz, cocktails (or mocktails) and beers or soft drinks are also available. The wine list is extensive with drops from Italy, France and New Zealand as well as across the Australian wine regions.

3

In the heart of Adelaide's CBD is a homage to Italy with its cobblestone floor, arches, intimate booths and mezzanine-level kitchen — you'd think you're in a piazza in Naples. Peer into the kitchen and you may even see pasta drying on racks over the heads of the chefs. If you're thirsty, there are stunning vermouths, Italian wines and classic cocktails like Aperol Spritzes making the rounds on the drinks menu.

For dining, there are oodles of Italian delights on the menu from beef carpaccio to kingfish crudo. Freshly made pasta dishes include Moreton Bay Bug linguine, squid ink fiori and the classic spaghetti al carbonara among many others. Finish your meal with a classic gelato or sorbet — check with the staff for the daily specials. If you can't choose between the scrumptious menu items, you can leave it up to the cheese with the Casa four-course and Villa five-course tasting menus.

Image: Jack Fenby

2

Amalfi Pizzeria Ristorante, or Amalfi's on Frome Street as it's more affectionately known, has been slinging pizzas and Italian fare since 1981, with no hint of slowing down. It's a far cry from the Amalfi Coast, but the sensibilities of this pizza joint reflect its origins. Expect fresh, good-quality produce that celebrates seasonality. Its menu has remained relatively unchanged since its origin with Italian classics alongside house specials — this spot has claimed to be the inventor of pasta con pollo, spinaci pizza and linguine zingarella. So put those on your to-eat list. The wine list features Aussie drops alongside Italian vino and beyond — you can also BYO wine with a corkage fee applied.

1

Adelaideans in the mood for good pies and good times need not look further than Anchovy Bandit, a former hole-in-the-wall cocktail bar slinging pizzas turned stylish suburban eatery led by executive chef and co-owner Shane Wilson.

Diners can choose between pizza and pasta dishes as well as small plates with options like sourdough focaccia with duck skin butter, kangaroo crudo with cashew cream and queen scallop with furikake. Classic Italian spritzes, sours and cocktails take up the first two pages of the drinks menu followed by an extensive wine list that includes uncommon vermouth, amaro and fortified wine options as well as vino from across the Aussie wine regions in addition to Italian varietals. If you choose to end your meal with dessert instead of an amaro digestif, you can't go wrong with cannoli or apple tarte tatin.
Celebrate the sunny season with someone you love and an Aperol Spritz on the house. Aperol is shouting spritzes till November 30, 2023, to punters all over Australia. For more information visit the website.
Top Images: Watson Bay Hotel, Osteria Oggi.
Concrete Playground Trips
Book unique getaways and adventures dreamed up by our editors