This Pop-Up Barber Is Giving Melburnians Free Ryan Gosling-Style Goatees and Chris Evans Moustaches
Taking inspiration from Netflix flick 'The Gray Man', the Good Guy Goatee/Bad Bro Mo Barber Shop has set up shop in Fitzroy for three days.
Inspiration strikes in plenty of places, including while watching movies — and if you've ever sat down in a cinema or on your own couch, directed your eyes towards a film and seen your style dreams flicker across the screen, then you might be interested in Melbourne's latest pop culture-themed pop-up. You'll need to make a choice, though: do you want to look like Ryan Gosling or Chris Evans?
To be specific, would you prefer a goatee like Gosling wears in Netflix flick The Gray Man, or a moustache — a "trash 'stache", as Gosling's character calls it — that's donned by Evans as the film's villain? That's what's on offer for three days only in Melbourne, from Friday, July 29–Sunday, July 31, as part of the streaming platform's Good Guy Goatee/Bad Bro Mo Barber Shop in Fitzroy.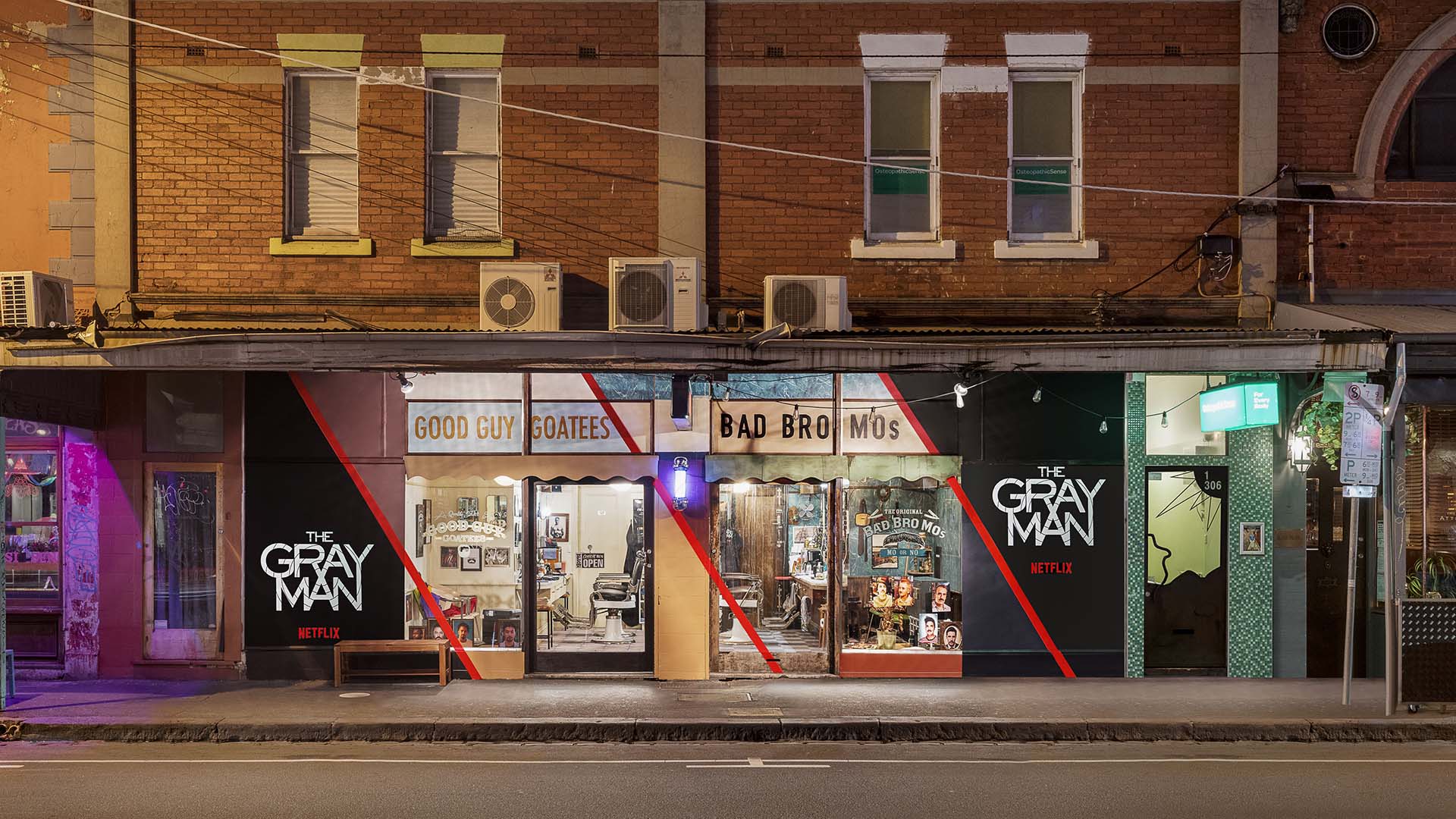 No, you can't go rogue and ask for Gosling's Barbie look or Evans' Captain America aesthetic — this is all about The Gray Man, so looking like you've stepped out of the spy thriller is the only thing on the menu. This movie-inspired makeover is free, too, and open to everyone. Walk-ins are welcome, or you can reserve a spot online in advance.
If you don't have facial hair of your own, but you'd like some, there are even stunt goatees and 'staches on offer. Otherwise, you'll slide into the barber's chair to get Gosling's rugged stubble or ape Evan's top lip.
The barbershop setup has also been decked out to suit the film, so patrons will find other bits and pieces in store, including posters and pictures. If you want to spend time arguing with your mates while you're there about that Evans-style mo — to really mirror the on-screen Gosling and Evans banter — that's obviously up to you.
For those who haven't seen the movie, The Gray Man stars Gosling as off-the-books CIA assassin Sierra Six, who finds himself being hunted by another killer who fits that description — Evans' gleefully unhinged Lloyd Hansen. Cue a globe-hopping espionage-fuelled affair that's brings together familiar pieces, but also isn't without its charms, in no small part thanks to its impressive cast.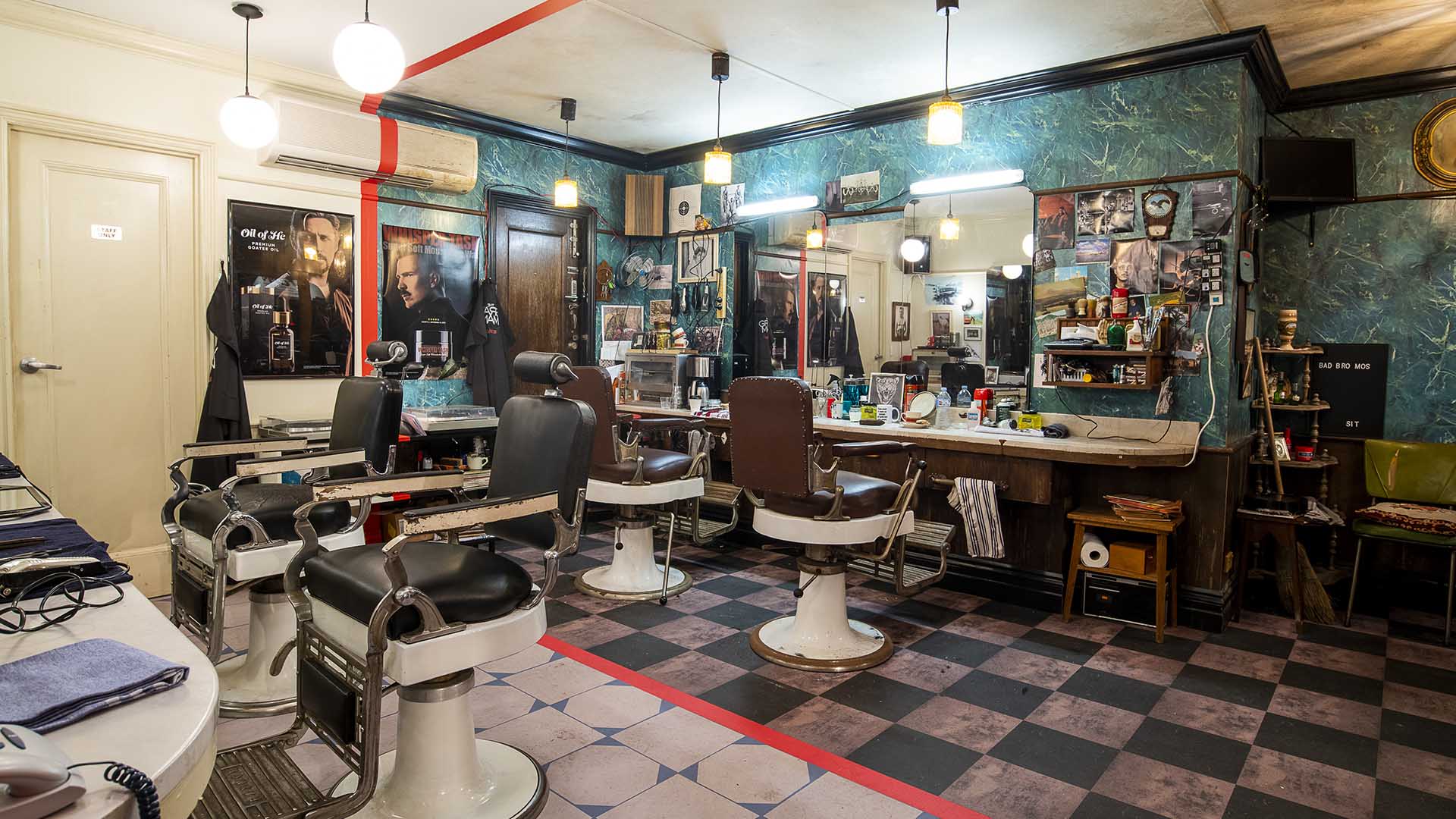 And yes, these kinds of pop culture experiences are popping up frequently in Australia lately. Just a few months back, an Everything Everywhere All At Once-inspired multidimensional laundromat did the honours in Melbourne, too — and Cinema Nova also decked itself out The French Dispatch-style over summer. Up in Sydney, the giant 'Red Light, Green Light' doll from Squid Game made an appearance by the harbour, and a Stranger Things rift opened up on Bondi Beach.
Now, are you a Gosling or an Evans?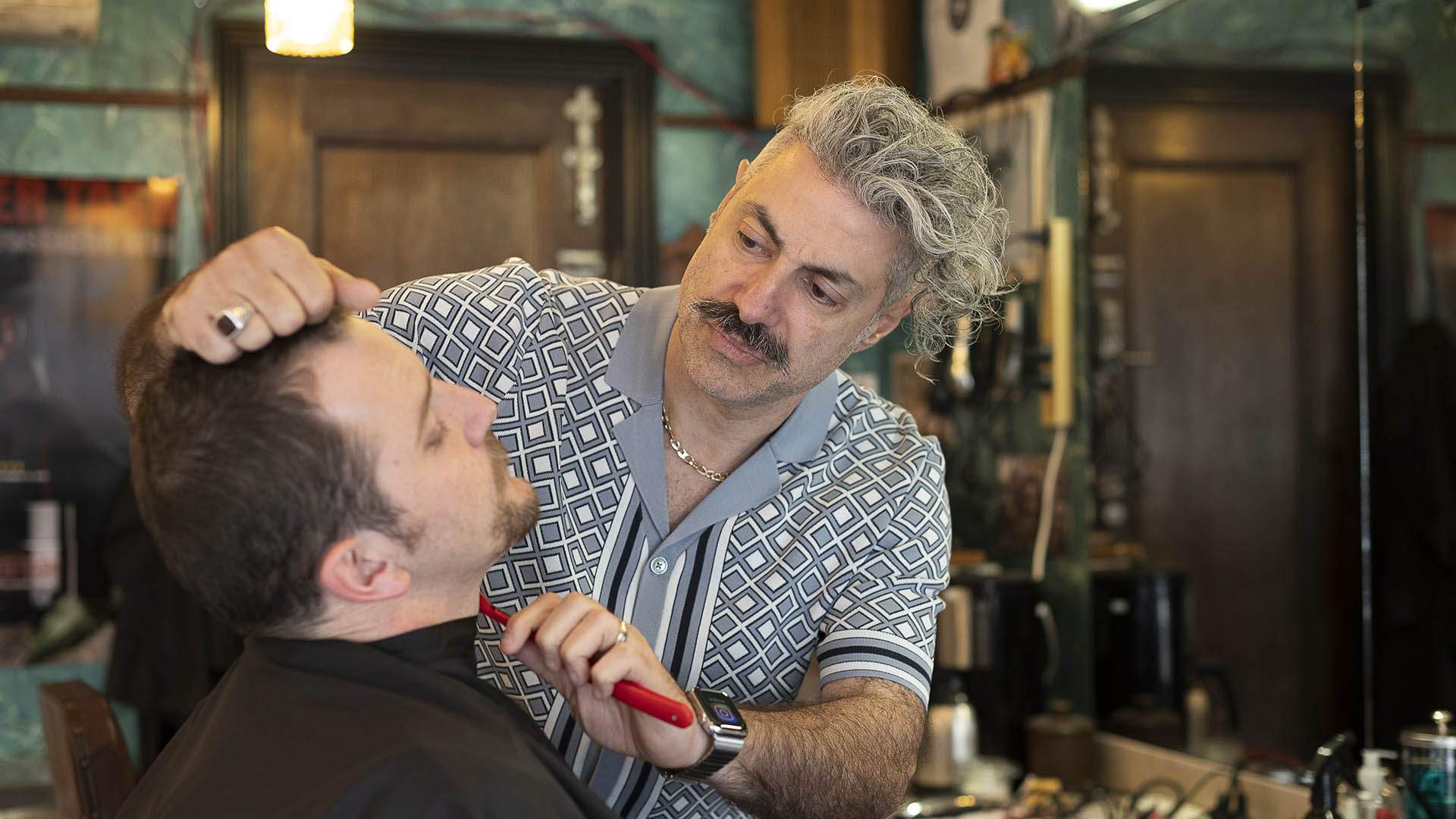 Find the Good Guy Goatee/Bad Bro Mo Barber Shop at 306–308 Brunswick Street, Fitzroy — open from 12–7pm on Friday, July 29–Saturday, July 30, and from 10am–5.30pm on Sunday, July 31. Walk-ins are welcome, or you can reserve a spot online in advance.
The Gray Man is currently playing in Australian cinemas, and is available to stream via Netflix — read our full review.
Top image: Paul Abell/Netflix © 2022.
Concrete Playground Trips
Book unique getaways and adventures dreamed up by our editors