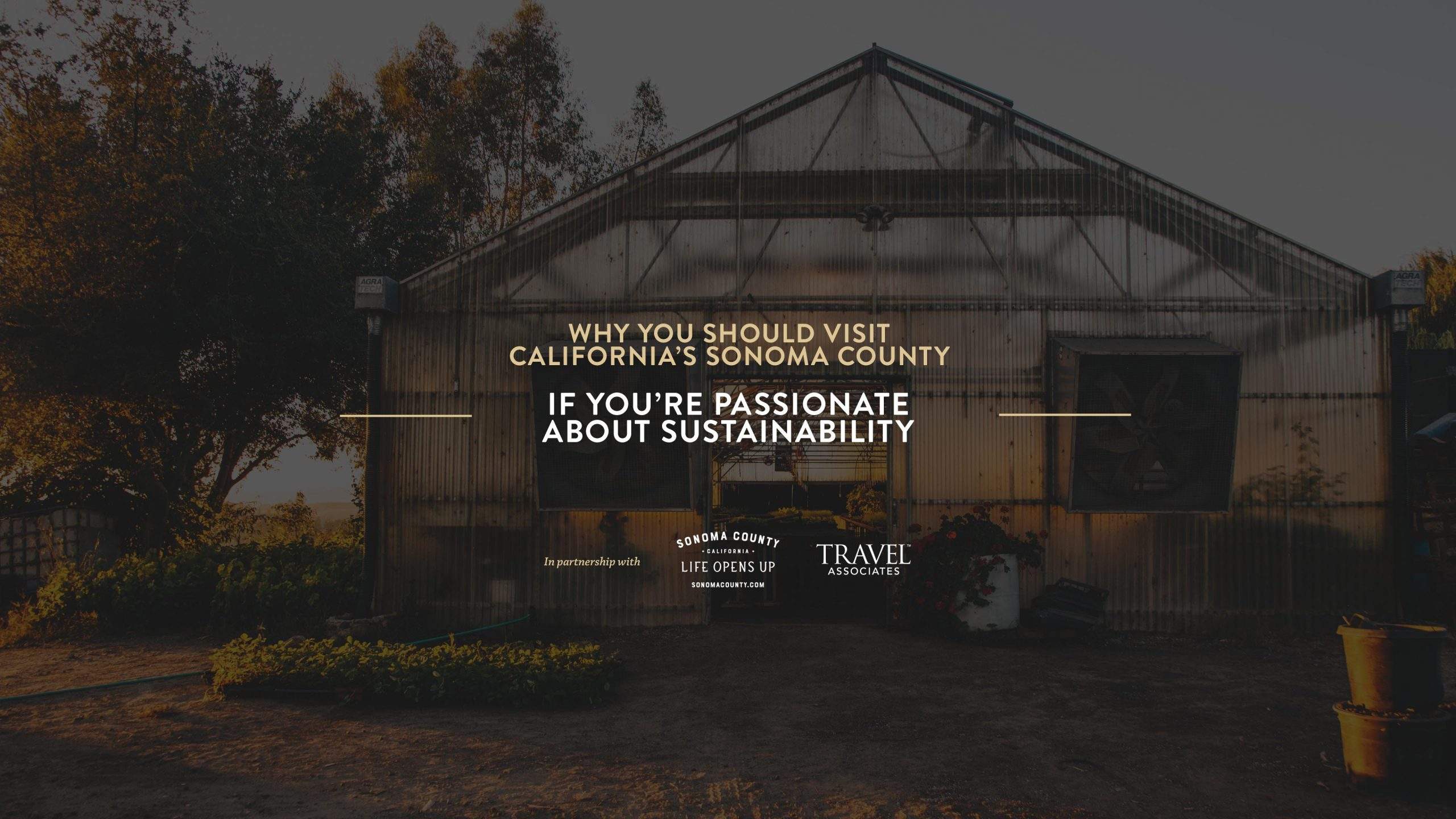 The locals of this Northern California region are proving that living and travelling sustainably isn't a trend — it's something they've been doing all along.
Planning a holiday in 2020 is fraught with obstacles. Once upon a time, our biggest concerns were settling on a destination that made everyone happy and ensuring we had pocket change to fund our adventures — the rest worked itself out with guidebooks and advice from other travellers.
But as the environmental impacts of the modern world (and the way we live within it) become more and more apparent, sustainability is now an important factor when we map out our adventures. You may be a little surprised to see us suggest Sonoma County as a destination for mindful travellers — after all, it's part of a country that's known for its obsession with excess — so stick with us. We've done a deep dive into this beautiful pocket of Northern California to explain why it's a top holiday destination for sustainability sticklers.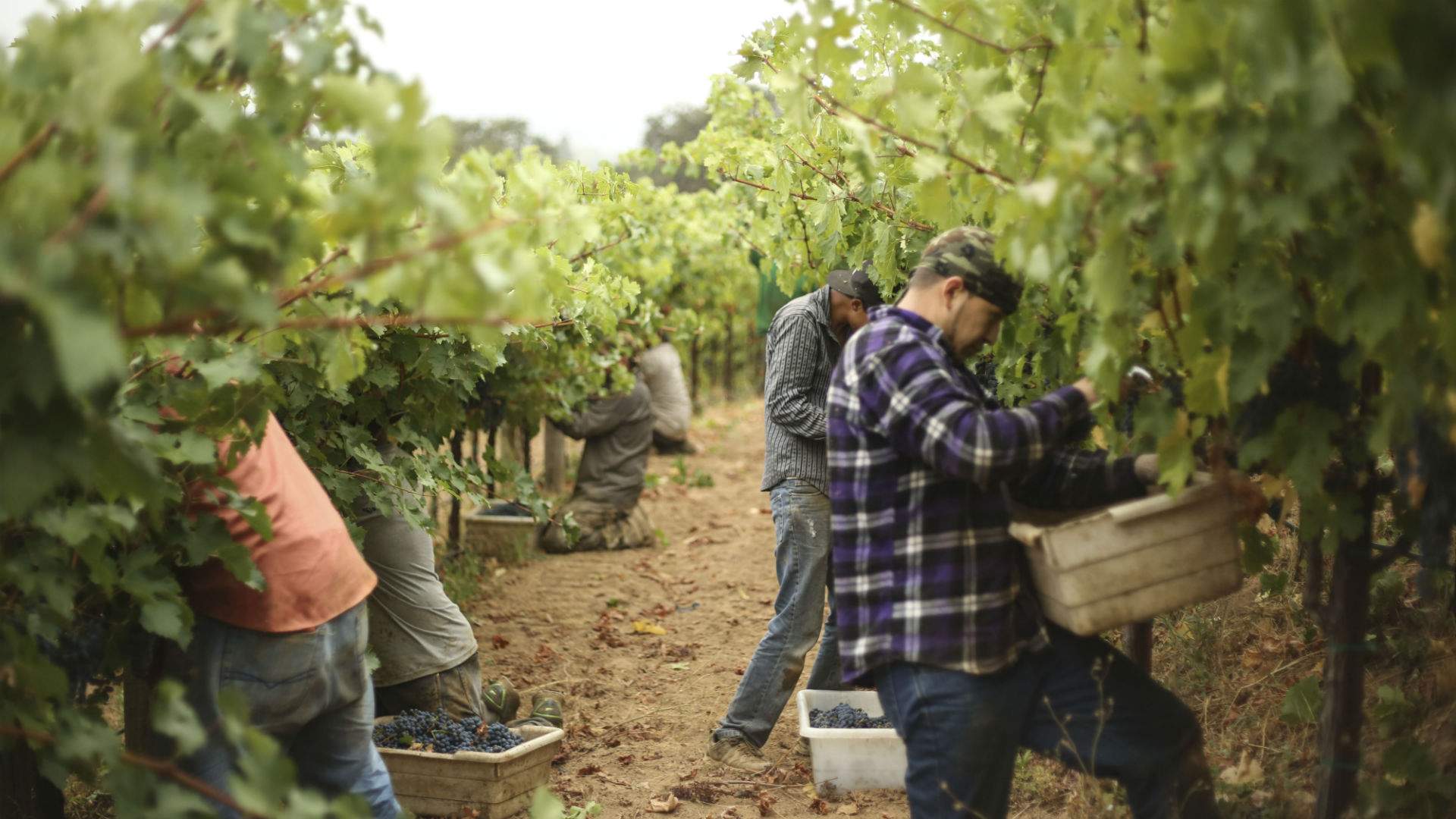 It's California's oldest and most sustainable
Wine region
Sonoma County, which sits snugly along the west coast of the US, is known as the birthplace of the Californian wine industry. Russian colonists were growing grapes in this region as early as the 1820s, and the state's first official winery was established in Sonoma Valley in 1857. More than 85 percent of the 425 wineries operating today are family owned and have been for multiple generations. Working on and with the land is embedded in the region's heritage — these winemakers have always been operating with longevity in mind.
This has only been intensified in the last decade as the conversation around sustainability has become more urgent. In 2014, Sonoma County Winegrape Commission (otherwise known as Sonoma County Winegrowers) committed to becoming the first 100-percent sustainable wine region in the US. Based on most recent reports, 99 percent of vineyards in the county hold a sustainability certification from a third-party auditor — huge strides from just 33 percent that were certified sustainable when the commitment was first made.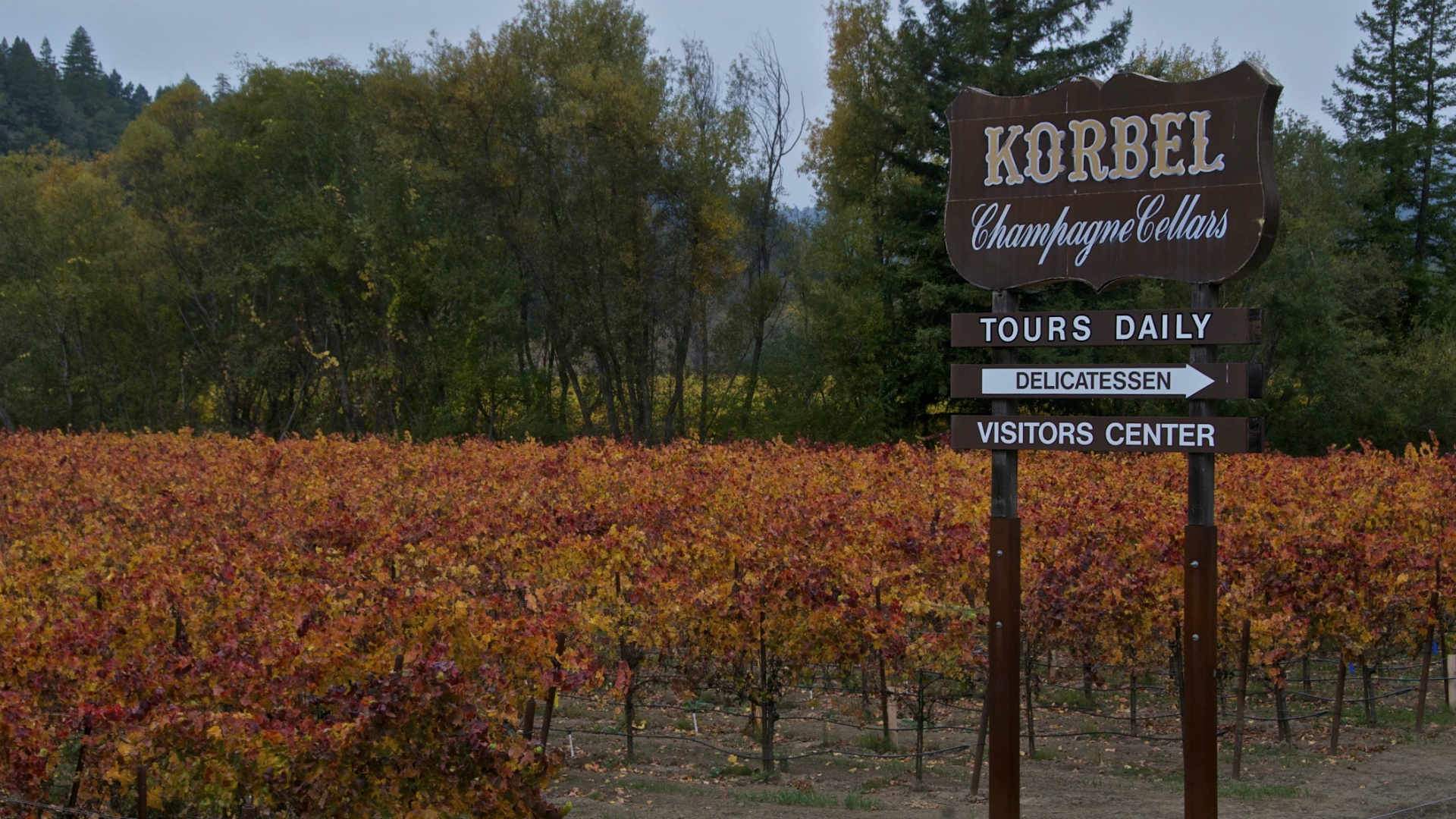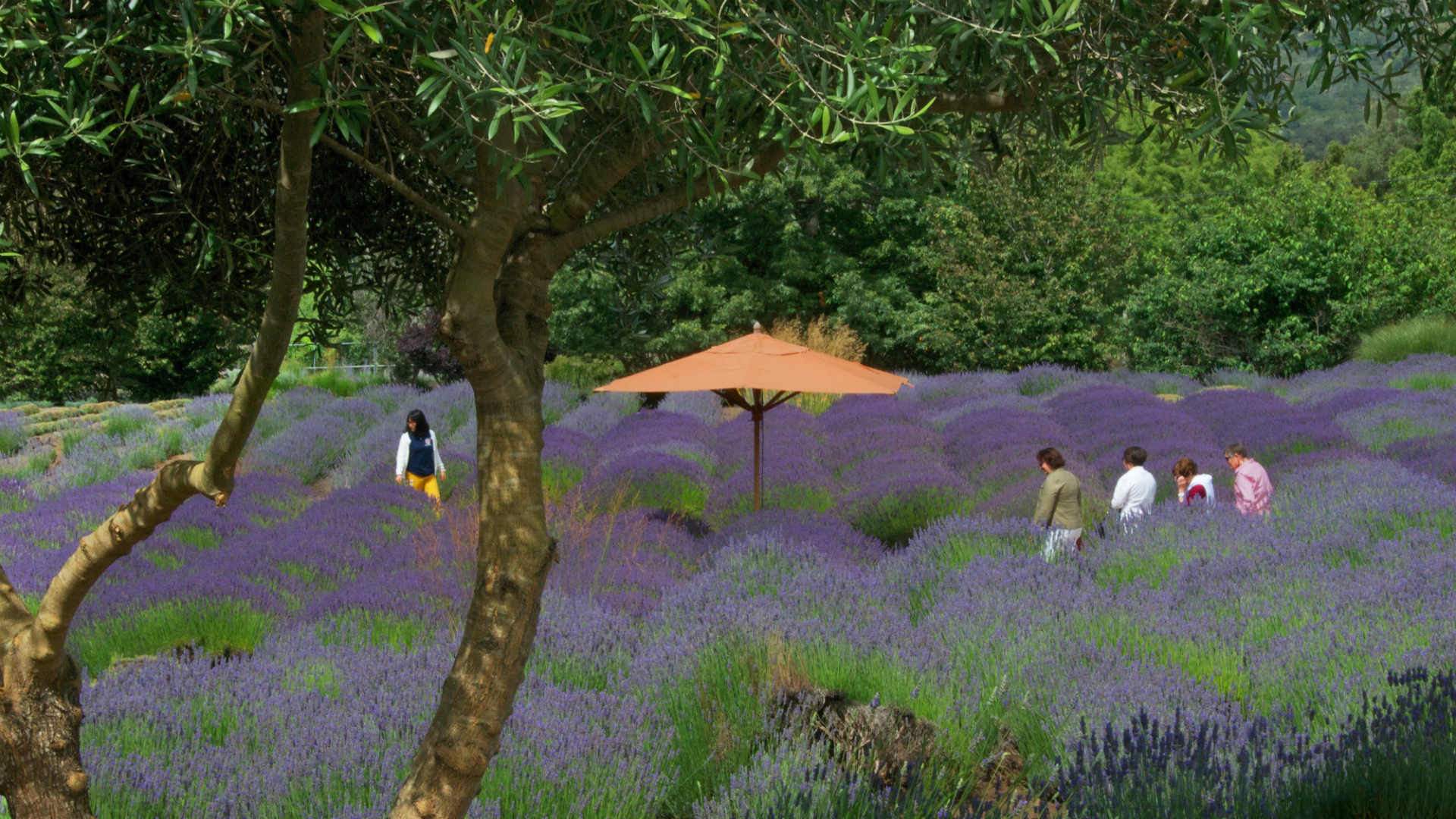 Certification is granted based on a vineyard's energy use, waste management and water conservation practices. One of the county's best examples of this in action is Silver Oak in Healdsburg. Based in Alexander Valley in the county's north, this state-of-the-art facility has two governing principles. First, it's focused on producing just one wine variety — cabernet sauvignon — resulting in a streamlined operation. And second, it aims to generate as much energy as it uses. It has an on-site water filtration system so water can be reused to irrigate the gardens and vineyards. It also has 2595 rooftop solar panels, which generate 105 percent of the electricity the property needs.
No matter where you visit across the county, you'll hear similar stories. St Francis Winery and Vineyards reuses harvest grape byproducts as fertiliser and uses 45 percent recycled glass for its wine bottles, and many vineyards — including champagne label Korble, which is one of the only wineries outside France that can legally call its sparkling 'champagne' — harvest grapes at night to reduce the energy used to cool the grapes. Wineries are also making use of their acreage to maintain the delicate ecosystem they rely on, like Matanzas Creek Winery and its terraced lavender gardens. See also organic winery Medlock Ames, which only farms 20 percent of its land and reserves the remainder for native wildlife — including wild pigs, barn owls and even mountain lions — to roam free.
Plus, winemakers aren't the only group making strides in eco-friendly production. Legendary Petaluma brewery Lagunitas Brewing Company was trucking tens of thousands of litres of wastewater to a treatment plant every single day until it invested in its own on-site system in 2013. The first of its kind at the time, the Cambrian Innovation EcoVolt allows Lagunitas to process and reuse its water for cleaning and reduces the strain on the public water system.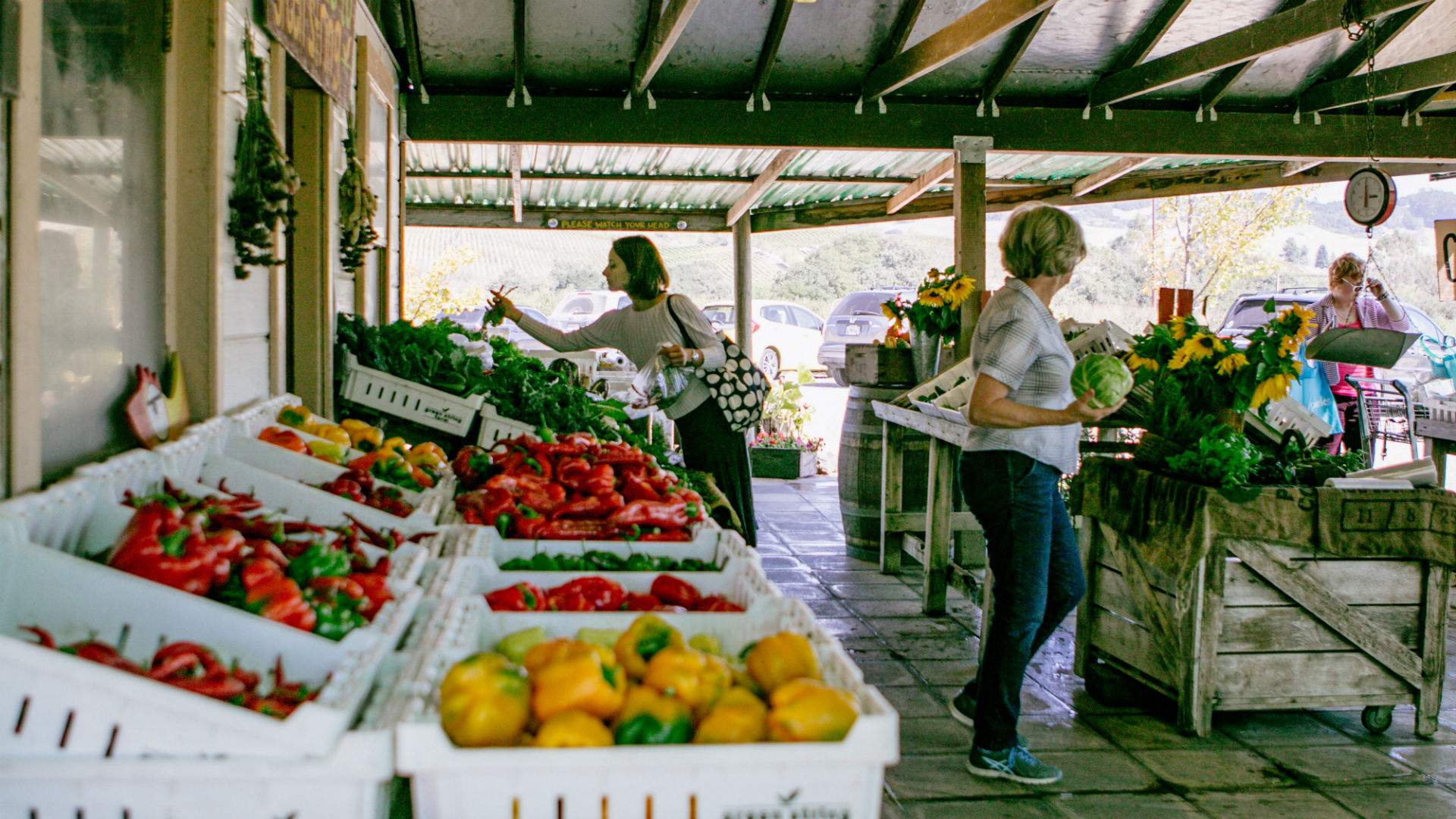 IT CHAMPIONS THE
FARM-TO-TABLE FOOD MOVEMENT
When you're spending so much time in chic tasting rooms and luxury hotels or wandering through the redwood forests, it can be easy to forget that Sonoma County is an agricultural region at its roots. And winemaking is only a small part of it. The county also produces an enormous amount of fresh fruit and vegetables, dairy, livestock and field crops. Consider, too, the bounty of fresh seafood available from the rivers and the Pacific Ocean. And it all ends up on your plate.
The concept of farm-to-table dining is thought to have gained momentum after Berkeley restaurant Chez Panisse, which is a mere 70 kilometres away from Sonoma County, started mentioning its suppliers on the menu. Similar to the winemaker's sustainability commitment, the food movement was easily adopted in Sonoma County restaurants. They'd been doing it all along — they just hadn't been shouting about it. Of course, the trend became such a global phenomenon that seasonal farm-to-table eating is now a big part of the Sonoma story, which can only be good news for visitors who are keen to try the local goods.
Kitchen gardens are commonplace. Santa Rosa's Vintners Resort boasts over 92 acres of vineyards, vegetable gardens and olive tree orchards that supply to its two on-site restaurants: the rustic casual eatery River Vine and the more upscale offering John Ash & Co. Meanwhile, Forestville's Farmhouse Inn, which is lauded for its Michelin-starred restaurant, is kept well-sourced from co-owner Joe Bartolomei's nearby ranch — including eggs from 100 hens, honey from three beehives and greens, citrus and edible flowers from the vegetable garden. His family even rears turkeys for the hotel's annual Thanksgiving feast. Plus, scraps get fed right back to the hens to continue the circle of life.
A similar thing happens at Lagunitas Brewing Company. Out the back of its monstrous brewing facility in Petaluma, there's a paddock filled with cows grazing on the brewery's spent grain — and that cattle become the beef that the taproom uses for its burgers.
And when it's not possible to grow it in their own backyards, restaurants hit up their neighbours. The belief in sourcing from local suppliers is second nature in Sonoma. And you'll see evidence of it everywhere, from the shelves of rustic eatery Big Bottom Market lined with locally made artisanal goods — cheeses, jams, honey and bread — to Farmhouse Inn's winery and artisan partner programs. There's also Sonoma restaurant The Girl & The Fig's Sonoma FIG Foundation Fund, which gives grants to new entrepreneurs and local business projects. Companies like Bohemian Highway Travel Co will give you a great snapshot of sustainability in practice within the county — its curated tours are designed around highlighting local artisans, winemakers and farmers.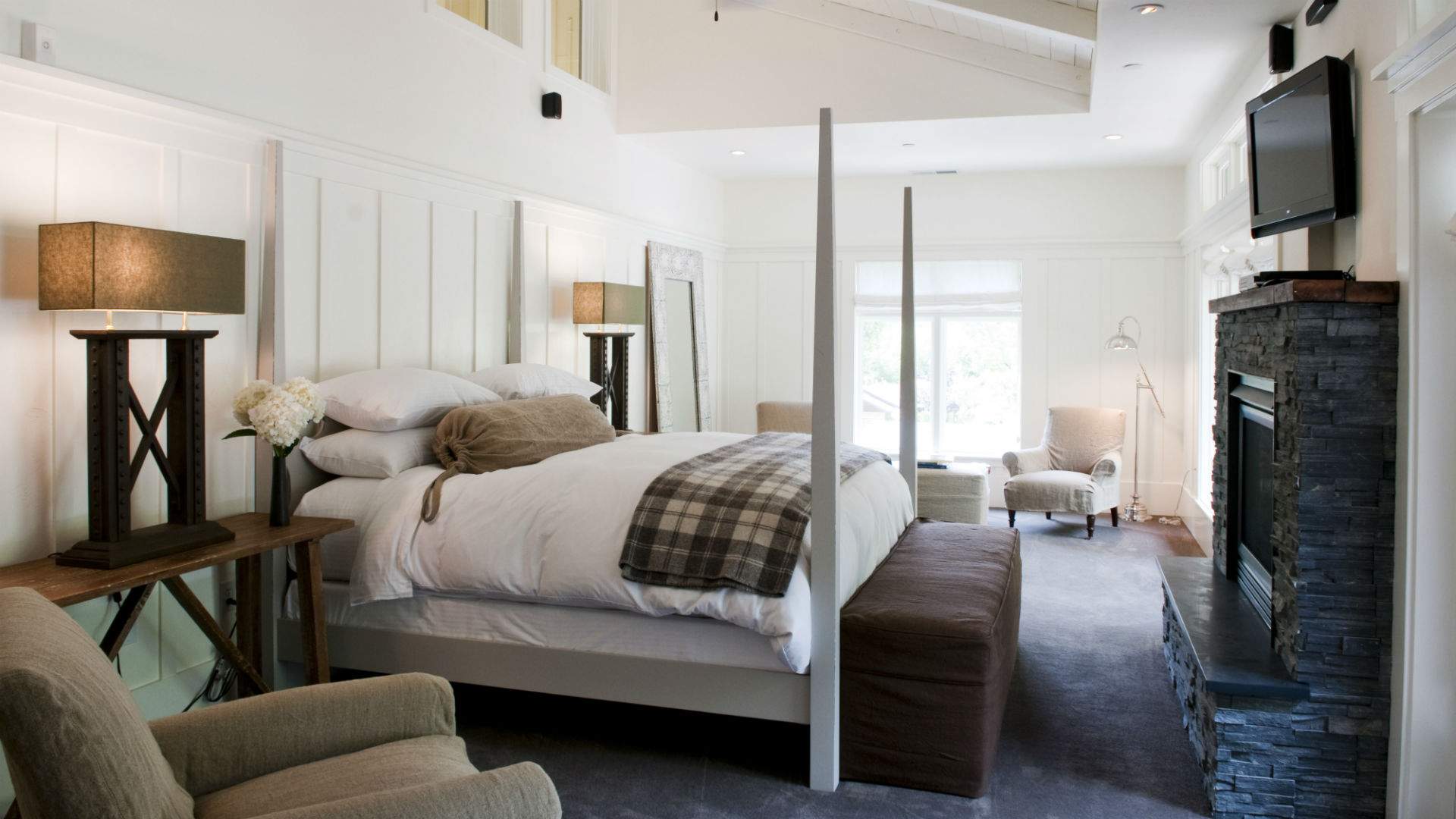 IT'S PAVING THE WAY IN
SUSTAINABLE TOURISM
The shifting priorities of consumers is probably most noticeable in hotels. Where once, guests may have been giddy over the amenities, those same things can now feel a bit out-of-touch.
Farmhouse Inn has successfully nailed the idea of executing luxury in a mindful way. The spacious rooms may have a fancy steam shower but there are no disposable mini bath products in sight. Instead, you'll find large refillable shampoo, conditioner and lotion bottles, plus a 'spa bar' at reception filled with all-natural bath products from local brand Sumbody, including organic salt and sugar scrubs and natural bubble bath liquid. You simply serve yourself the exact amount you'll need for your stay. There's also giant blocks of goat's milk soap — again, just cut off a sliver and head back to your room for a luxury spa bath. It's a bit of a novelty — but it's also eco-friendly.
Meanwhile, Fairmont Sonoma Mission Inn & Spa, as part of the Accor group, is taking part in the Planet 21 program, which has a number of eco initiatives including a commitment to plant one tree every minute.
If you're conscious of your carbon footprint as you're touring the county, there are a number of eco-friendly options available. Blazing Saddles offers very affordable all-day bike hire (from just $36) and winery tours in Sonoma Valley, while Getaway Adventures does the same in Santa Rosa and Healdsburg. And if you're particularly interested in how some Sonoma towns are being thoughtfully designed to work with and complement its natural surroundings, join an Unbeaten Path tour of The Sea Ranch and hike the rugged Sonoma Coast.
Find out more about Sonoma's pledge to deliver sustainable tourism below.
To sign the pledge to Travel Kindly when visiting Sonoma County, head this way. Learn more about Sonoma County, including where to eat, play and stay here, then visit Travel Associates to book everything in. 
Images: Sonoma County Tourism.