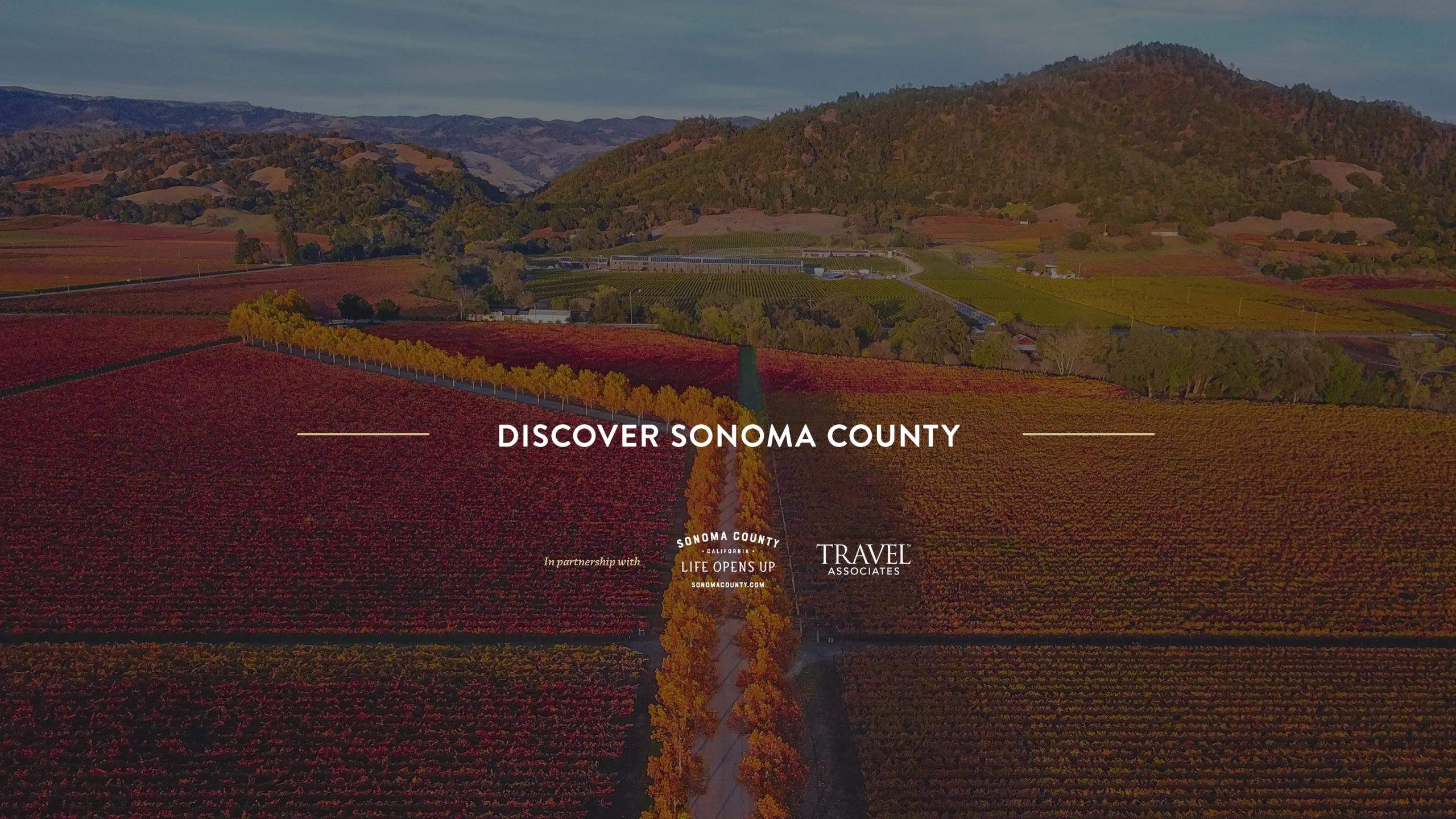 One moment you could big sipping vino from California's oldest winery. The next, you could be soaring through monstrous redwood trees on a zipline.
That is what a day could be like in Sonoma County — and the next day won't be any less exciting. If you've heard anything about this expansive region just north of the San Francisco Bay Area, it's probably that it's home to some very good vinos. Which is true — it is, after all, considered the birthplace of California's wildly successful wine industry. But there is much more to this stunning part of the world that makes it worth a visit.
From the rugged coastline and dense forest to the rolling hills of grapevines, Sonoma County is one of the most geographically diverse parts of the United States — and the locals just love to show it off. Here, you can soar high above the county at sunrise in a hot air balloon, cycle between farms and wineries meeting makers and tasting locally grown produce during the day and then paddle down the river at sunset. And despite it being just a stone's throw from one of the most populous US cities, it still manages to have a cosy and laidback country feel. Make this special region on the northern Californian coast part of your next US holiday. Let's start planning.
WHEN TO GO
Sonoma County experiences all of the clichés of Californian weather to some extent — from the year-round sunshine to the Bay Area's famed chilly morning fogs. The mild temperatures make the region welcoming at any time of year, but autumn (or 'fall') is particularly appealing. Harvest season typically kicks off in September and ushers in an aesthetically pleasing colour palette of ambers, golds and reds. If you're visiting on a San Francisco stopover, avoid the rush of Bay Area daytrippers by visiting midweek — then save your SF exploring for the weekend when all the city workers disappear.

GETTING THERE
If you're heading there straight from Australia, your best bet is to fly into San Francisco and jump into a hire car. The drive from the city to the start of the county is roughly 45 minutes (traffic permitting) and it includes a 'pinch yourself' moment of driving over the legendary Golden Gate Bridge. If your visit is part of a bigger US jaunt (lucky you), you can fly into Charles M.Schulz Airport, which is based in Santa Rosa and accepts flights from LA, Portland, Las Vegas, Denver and more.

SPENDING MONEY
Remember the three 'Ts': tax, tipping and tastings. Sales tax usually gets added just as you're about to pay, which can be tricky to adjust to. If you want to be prepared, sales tax in Sonoma County is currently 8.25 percent. Tipping is customary in the US — typically 15 to 20 percent (before tax) at bars, restaurants and tours and around $5 a day for hotel housekeeping. And, unlike in Australia, most tastings at cellar doors and wineries require booking in advance and a fee of $10–30, which can be waived with purchases. There are some spots that offer free tastings though.
DON'T MISS
As the birthplace of Californian wine country, Sonoma County is celebrated for its ability to produce some excellent vino. But it's also worth making time to sample some of the craft beers, ciders and spirits, too. Big-hitters include long-running funhouse Lagunitas Brewing Company, award-winning Russian River Brewing Company and Petaluma's small batch gin and whiskey distillery Griffo Distillery.
CHOOSE YOUR PERFECT ITINERARY
So much to do and so little time — it's always the way when you're on holidays. Let us help you fine-tune your itinerary of eating, drinking and adventuring and ensure not one moment of your precious annual leave is wasted.
Our food and drink guide takes a deep dive into five the county's best appellations — and top-notch ways to wine and dine your way around them — while our outdoor guide will have you exploring the region from all different angles (including soaring way above it). And for the conscious traveller, our sustainability guide highlights some of the local Sonoma artisans and businesses doing good for the world. Mix and match from the below to create your perfect itinerary for one memorable trip in northern California.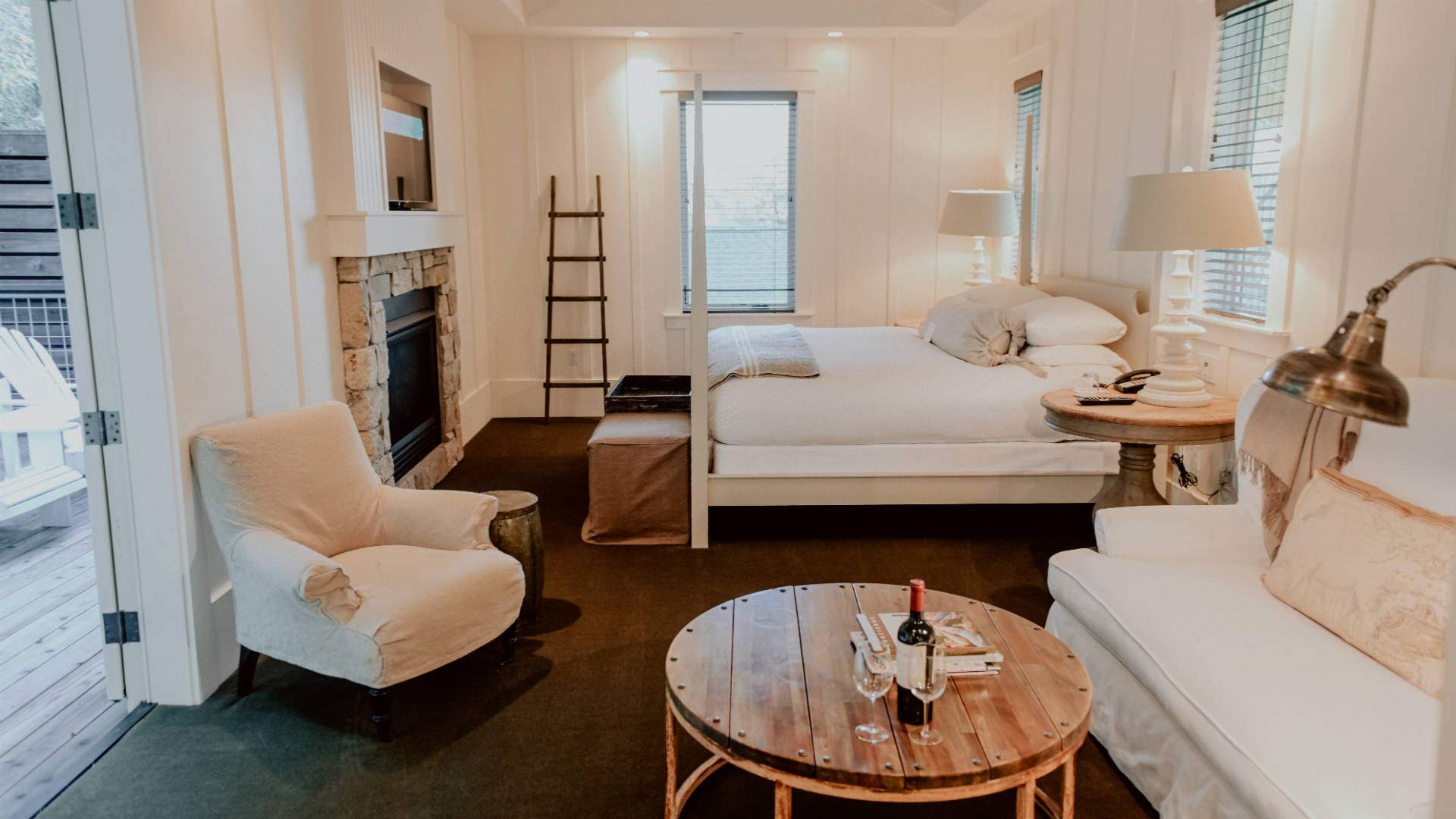 WHERE TO STAY
Find a place to base yourself for the duration of your stay in Sonoma County — or jump between a couple of places to explore various regions in depth. Rustic boutique hotel Farmhouse Inn, Forestville, is peak luxury with a Michelin-starred restaurant, outdoor fire pits (and DIY smores) and cosy rooms complete with steam showers and spa baths. Continue the luxury with a night or two at the Fairmont Sonoma Mission Inn & Spa, in the town of Sonoma, which is built atop natural mineral hot springs. For more 'town' vibes, check out the historic Hotel Petaluma or Santa Rosa's Hyatt Regency — both are great launchpads to the dozens of wineries nearby.
FIVE MUST-HAVE EXPERIENCES
You now know where to eat, drink, adventure and sleep, but for even more excellent experiences, swipe through the top picks below.
If you're now eagerly planning a visit to Sonoma County, visit Travel Associates to book everything in. 
Images: Sonoma County Tourism.