This Indulgent New Booze Membership Includes an Entire Beer Vending Machine and a Year of Refills
It's one of the options under Craft Cartel Liquor's new subscriptions — but it'll cost you a tidy $10,000 per year.
Australia is no stranger to alcohol subscription services. Signing up to get some top-notch gin or vino delivered regularly to your door turned out to be a pretty popular move last year, after all. But none have taken the concept quite as far as booze retailer Craft Cartel Liquor, which has just unveiled a new subscription that'll send you out an actual craft beer vending machine, followed by a year's worth of refills.
Yep, if you thought you had it bad for boutique beer, the El Patron subscription is here to put your obsession to shame. Members will first score themselves a customised vending machine, which'll be delivered to their door. Then, Craft Cartel will refill it with quality independent Aussie brews every three months during your annual subscription, including favourites from the likes of Brisbane's Ballistic Beer Co, Jetty Road on the Mornington Peninsula and Newcastle's Foghorn Brewing. Of course, with up to 400 beers delivered each quarter, this is much more than a solo mission — it's designed to, say, level-up your entire office's after-work drinks game, or offer a crafty addition to your local sports club's beer offering.
Just as with the $499 monster-sized 100 Beer Case that Craft Cartel released before Christmas last year, this latest offering doesn't come cheap. In fact, you'll have to rustle up a cool $10,000 a year to afford the annual membership. We hope you have a decently sized work crew or group of beer-loving mates to split that cost with. There are also only four — yes, four — of the vending machine subscriptions on offer, so if you do have the dosh, you'll want to move quick.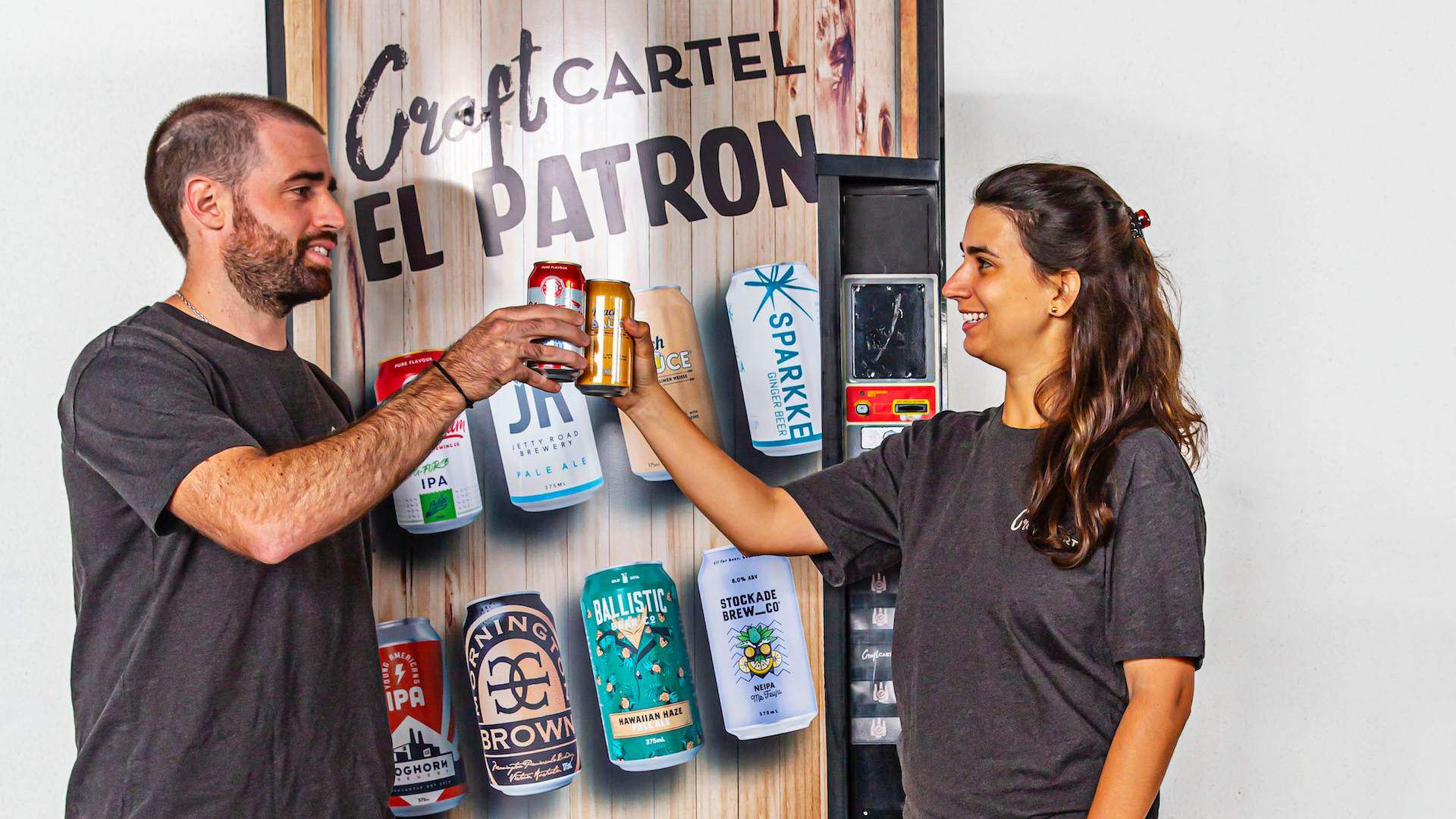 That $10,000 outlay will get you a few extra perks as well, including a beer pong table, private tastings and tours at a bunch of your local breweries, access to Craft Cartel's premium concierge service, various brewery bar tabs and ten membership welcome packs valued at $2000 a pop.
If that all sounds a little much for the bank account, Craft Cartel is also releasing a trio of other new beer club memberships, starting from a far more manageable $20 per month. However, spots for these are very limited, too. Pre-sale for all four memberships — including El Patron — kicks off at 11am this Friday, April 16, with sales open to the general public at 11am on Monday, April 19.
To learn more about Craft Cartel Liquor's new memberships — and to sign up for the pre-sale period — head to the company's website.
Published on April 13, 2021 by Libby Curran