White Claw Is Dropping New Variety Packs So You Can Relish Being Seltzer-Indecisive
The Claws are coming out this summer.
The Claws are coming out this summer, and by that I mean White Claw — the most culturally pervasive entrant in the ever-increasing selection of hard seltzers — will be widely available for your low-calorie, sparkling water-meets-alcohol yearnings. And, now, those among you who both enjoy a hard seltzer but also suffer crippling flavour-indecisiveness can breathe a sigh of relief because Australia's bestselling hard seltzer brand has just dropped a new Variety Pack so you have one less thing you need to ruminate on. A treat.
The new 10-Pack case features the usual suspects of Mango, Natural Lime and Ruby Grapefruit, and a couple of tins of the brand new Watermelon flavour — which only launched in Australia last week. Good for picnics, parties and (probably) gallivanting on yachts, when you're looking for something a little lighter than beers and less boozy than natural wine.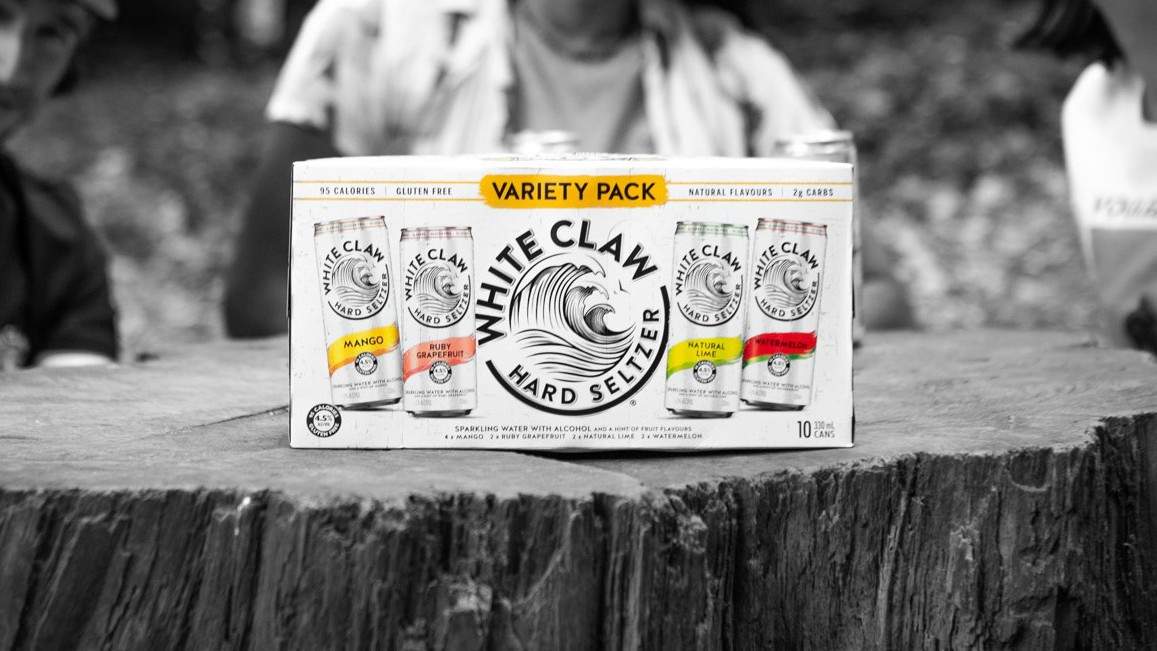 The hard seltzer craze has evolved from its beginnings as a hallmark of chaotic-bro culture in the American summer of 2019, to permeating multiple levels of fridge space in local bottle shops, from tasty locally-brewed or conceived options like Sunny Eddy, Good Tides, Fellr and Rain Bird to the big international favourites Truly and, of course, White Claw.
The White Claw Variety Pack is available from October 11 with 4 x Mango, 2 x Natural Lime, 2 x Ruby Grapefruit and 2 x Watermelon and will retail for $50.

Image credit: Provided