Messina Is Doing Its Own Curated Gift Packs to Help Take Care of Your Christmas Shopping
You can pick between five different packages — including one with candles that'll make your house smell like gelato.
2020 has been a big year for Gelato Messina in a number of different ways. To help us all while we were spending more time at home, the ice cream chain has served up plenty of tasty specials, including cookie pies, 40 of its best gelato flavours and a heap of one-off desserts. It also launched a new range of gelato bars in supermarkets, its own line of candles and a new clothing range as well. And, it came up with boozy cocktail packs that you can make at home, too.
Next up: a curated present range called Gifting by Messina, which'll deliver everything from Messina condiments to ceramic bowls to your door — or to someone you love. Haven't had time to go Christmas shopping? Don't fancy the hustle and bustle of trawling the mall? These packages will let you nab something special for someone special, with five types available.
If you've ever tucked into a scoop of Messina's frosty wares, savoured not just the taste but the scent and wished you could soak in the latter for longer, the dessert fiends have very good news. That aforementioned candle range is included, because it was mighty popular when it launched in collaboration with perfumed candle outfit Maison Balzac earlier this year. For $75, you'll receive two mini candles, both inspired by honey. The 'Miel d'Hiver' candle (which means 'winter honey' in French) is designed to conjure up the scent of plants pollinated by bees in winter, and features notes of smoke, thyme, lemon, cedarleaf, frankincense, nutmeg, tonka bean, palo santo and peru balsam. Or, you can opt for the 'Miel d'Ete' ('summer honey'), which combines bergamot, galbanum, hyacinth, jasmine, orris, lily of the valley and musk patchouli. The kit also comes with a jar of Rosebery Honey's signature spring nectar and a voucher for 10-percent off a booking at Messina's Creative Department restaurant.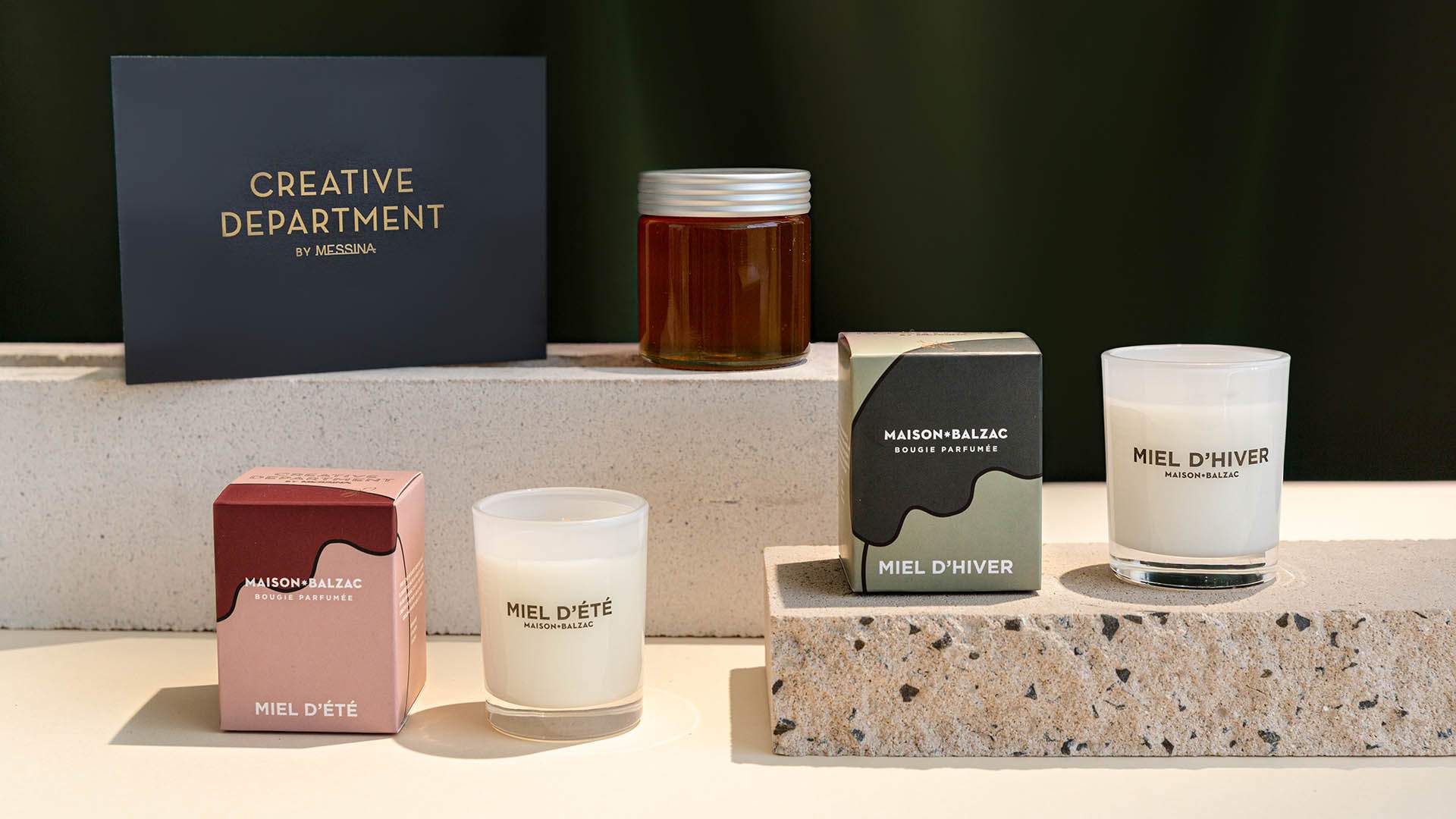 After something edible? Two packs are available, including a $24 offering with Messina's dulce de leche, choc hazelnut and waffle cone spreads. Or, you can gift someone a range of seven condiments from local chefs and restaurants beloved by the ice creamery — with a $120 kit spanning everything from Dino's hot sauce and Firedoor smoked salt to Made in Yass green tomato pickles.
Rounding up the Gifting by Messina lineup is a Lucy Folk beach towel ($190), which comes with a $50 Messina voucher — and a set of two gelato cups ($150) made by Sydney ceramicist Milly Dent, as paired with two gold-plated teaspoons by designer Cristina Re and a $20 Messina voucher.
The entire range comes delivered in Messina gift boxes, and is available to order from Monday, November 30. They'll also be delivered Australia-wide. Some kits are only available in limited numbers, though, including 50 candle sets, 200 batches of condiments, 50 towels and 75 bowls.
Gifting by Messina opens for orders on Monday, November 30. For more information, visit the Gelato Messina website.