FOOD & DRINK
Messina's New Gelato Tub Flavour Is Basically a Giant Scoopable Ferrero Rocher
The one-litre tubs feature layers of choc-hazelnut gelato, fudge and mousse, covered with a crunchy chocolate topping.
Spending more time at home is much easier to stomach with a hefty rage of desserts on hand, or at least that seems to be Gelato Messina's pandemic motto. Over the past few months, the gelato fiends have served up plenty of tasty specials, including cookie pies in choc chip, red velvet, choc-hazelnut, and peanut butter and jelly varieties, as well as 40 of its best gelato flavours. Up next: a gelato version of everyone's favourite Italian chocolate, in tub form.
If your ultimate chocolate is round, covered in gold wrapping and has a crunchy hazelnut centre — yes, we're talking about Ferrero Rocher — you best get ready to order this Messina special, dubbed the Tartufo Rocks Hot Tub.
Inspired by the famed Italian chocolate, the tubs feature layers of gianduja (chocolate-hazelnut) gelato, whipped cream, chocolate-coated puffed rice, hazelnut mousse and gianduja fudge and are topped with hazelnut rocher glaze. And, yes, the end result looks like the chocolates you know and love — but in a scoopable form.
Available as part of Messina's 'Hot Tub' series, the Tartufo gelato can only be ordered online on Monday, October 26, with a one-litre tub setting you back $30. You can then go into your chosen Messina store to pick up your tub between Friday, October 30 and Sunday, November 1.
While Rocher's tagline is indeed 'share something special', we think there's nothing wrong with keeping this all to yourself.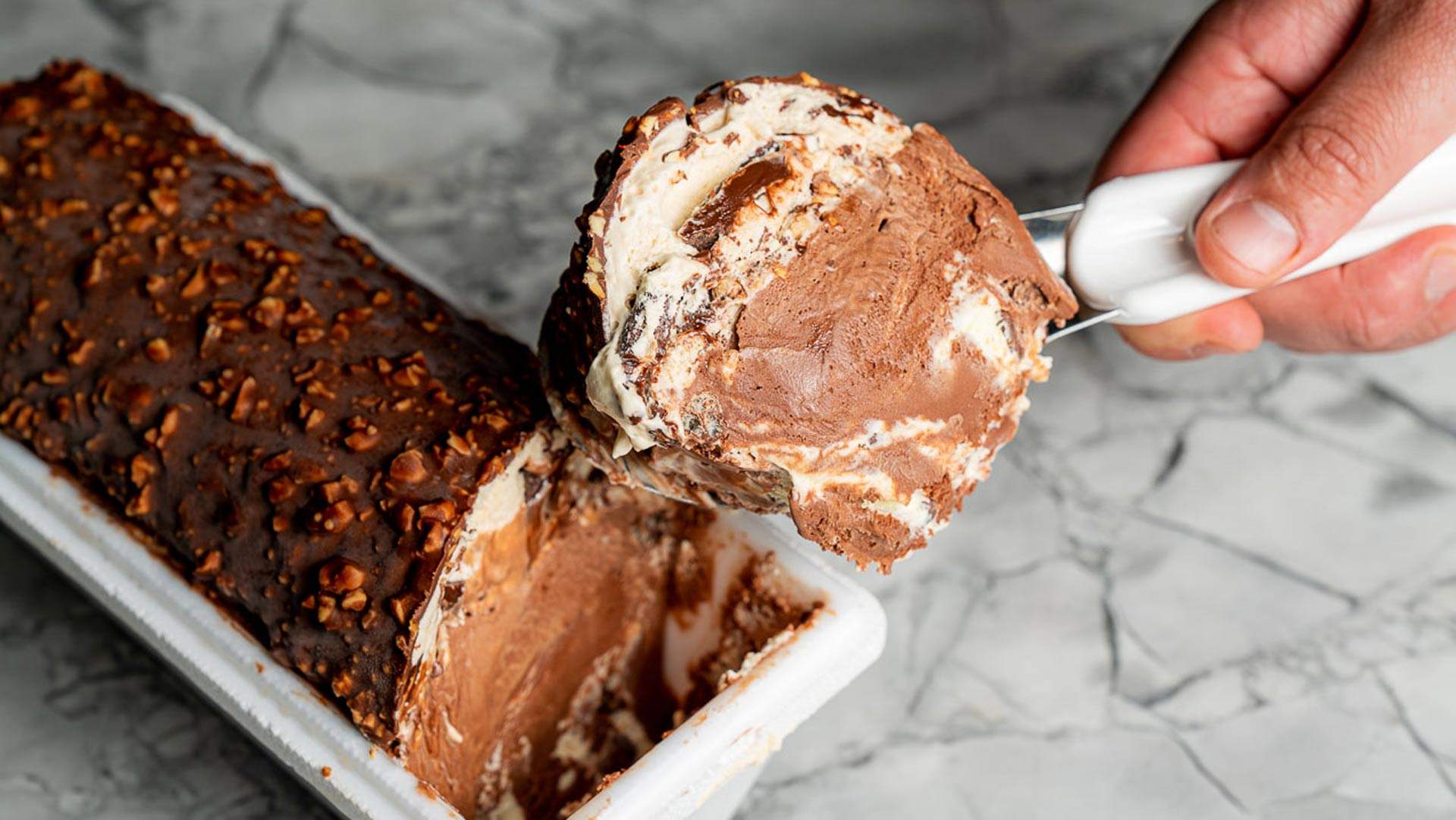 Gelato Messina's Tartufo Rocks Hot Tubs will be available to order on Monday, October 26, for pick up between Friday, October 30–Sunday, November 1 — keep an eye on the Messina website for further details.
Published on October 24, 2020 by Sarah Ward