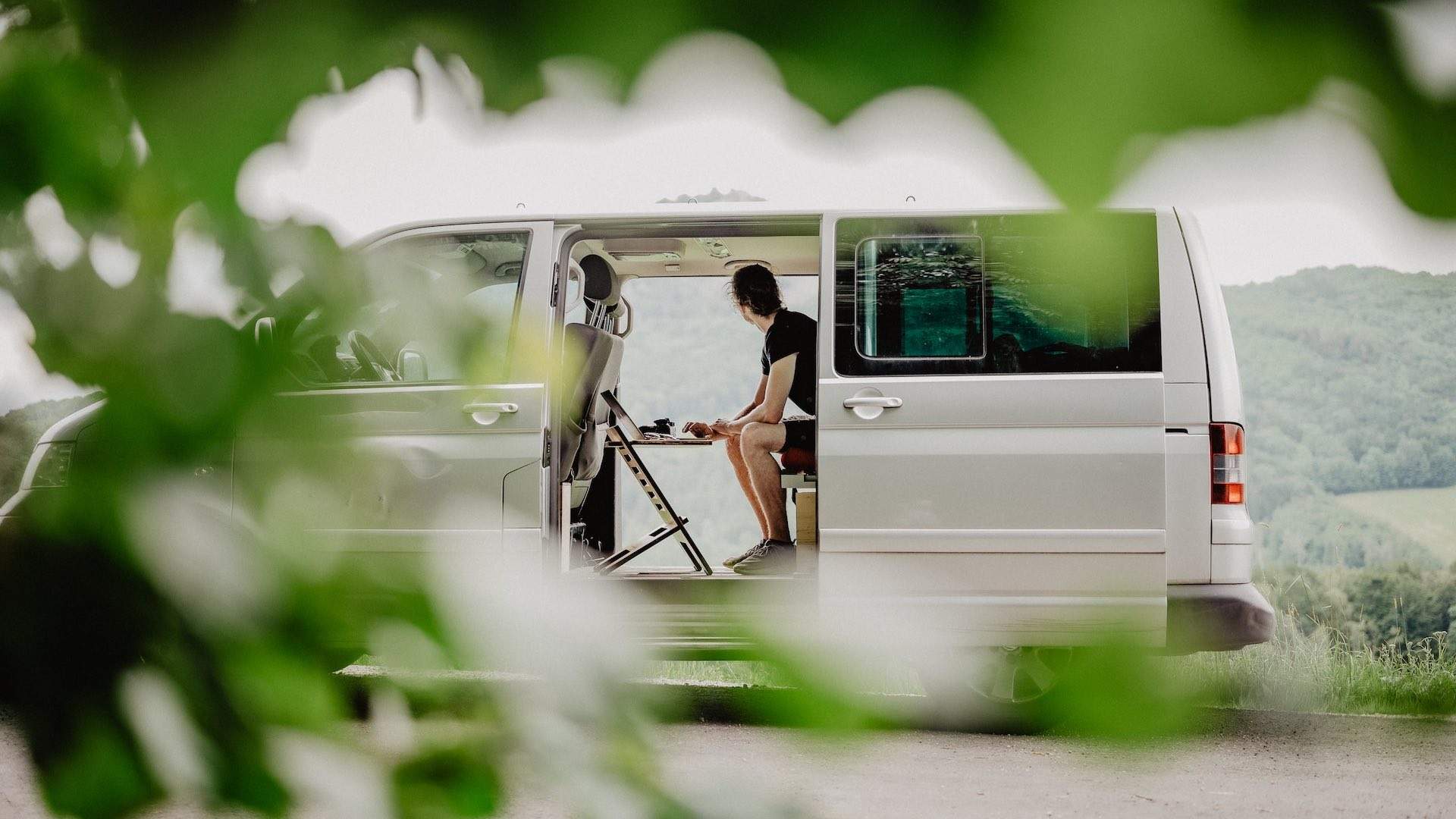 Digital Nomad
What You Need to Know to Get Yourself Set Up for a Working Holiday in Thailand
Today's office isn't bound by four walls and watercoolers. Now, the possibilities are almost boundless.
The nature of how we work continues to rapidly evolve. The shift to hybrid work, as well as the global boom in co-working spaces, has empowered many of us to choose our office on any given day.
And as connectivity and accessibility become ever democratised, there's also been a corresponding rise in the number of digital nomads. It's perhaps no surprise that the pandemic saw a spike in the number of remote workers, but, as borders have continued to open up, this isn't expected to be a short-term trend, as hybrid working models increasingly become the norm.
Whether you're wanting to test the waters with a so-called workcation or commit yourself to a long-term stay, Thailand is a prime destination for digital nomads. Not only is it home to some of the world's most stunning natural landscapes and famously warm hospitality, it's an increasingly connected country that's investing in the necessary infrastructure to remain an attractive proposition for remote workers in the years to come.
We've teamed up with Tourism Authority Thailand to take a look at four hubs in the Land of Smiles when work-from-anywhere is calling.

VISAS
Thailand is as welcoming as it gets — especially if you have an Australian passport. Right now, Aussie nationals can enter Thailand for up to 45 days without filling in a jot of paperwork. If you're looking to stay a little longer, the Smart Visa grants up to four years' entry for people looking to work or invest in a range of the kingdom's emerging industries, the Elite Visa provides five years of residency and a suite of VIP services, and the Long-Term Residents Visa offers ten years of residency and a range of other benefits for digital workers.

COST OF LIVING
One of Thailand's biggest drawcards — both for a holiday or as a place to live — is its affordability, especially when compared to Australia. According to one measure, the cost of living in Thailand is 40% cheaper than Australia, with key indexes costing significantly less across the board. You can also open a bank account in Thailand with a tourist visa, so if you're planning a longer stay you can make your hard-earned go that little bit further.

CONNECTIVITY
Thailand has invested heavily in its digital infrastructure in recent years. The country boasts an extensive 5G network, so working from a different 'office' every day — whether you're exploring Bangkok's bustling cafe scene or enjoying an ever-changing backdrop of Chiang Mai's verdant mountains — is a very realistic possibility. Thailand is also continuing to invest in both digital and physical infrastructure to lay the foundations for an increasingly connected future — best evidenced, perhaps, by the increasing number of multinationals setting up regional hubs in the country.

GETTING AROUND
Want to work from Phuket one week and Chiang Mai the next? You definitely can. With airports servicing Thailand's most popular cities and five airlines offering affordable, fast and reliable internal flights, getting around the kingdom is a breeze. If time is on your side, Thailand also has extensive bus and train networks that provide good value for money and the chance to see some of the country's lesser explored regions.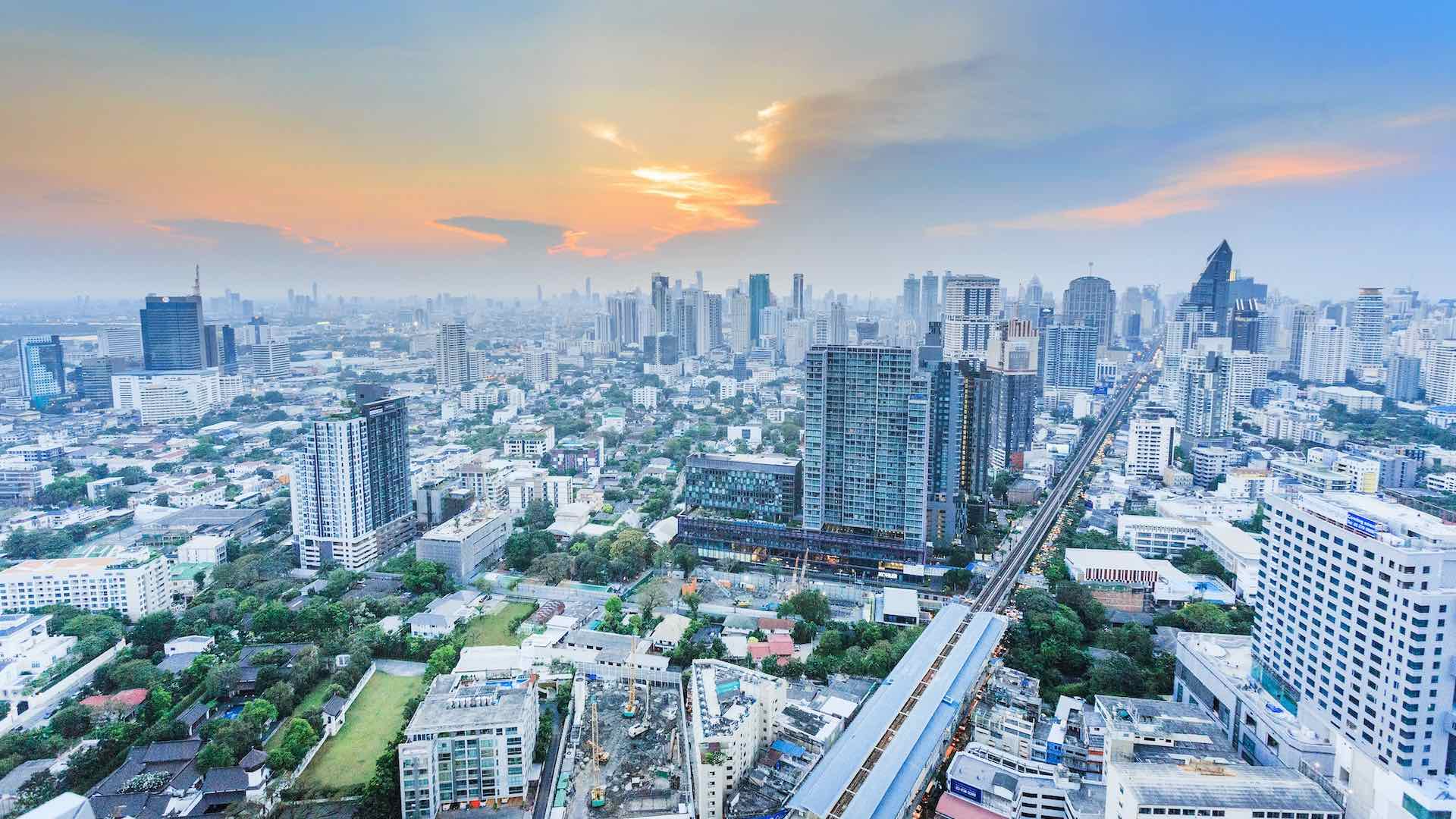 Thailand's capital and largest city has become a global hub for remote workers over the past decade, and it's not hard to see why. Bustling Bangkok boasts co-working and co-living spaces aplenty, great broadband speeds (as well as, according to one recent count, over 15,000 high-speed wifi hotspots), has a world-class food and drinks scene and is both easy and affordable to get around. It's also home to a thriving start-up scene, and has become a popular launchpad for many an international entrepreneur looking to build their own business.
WORK
Bangkok's rise as an entrepreneur hub has, not surprisingly, coincided with an increasing number of state-of-the-art co-working spaces in many of the city's more popular neighbourhoods. Many — like The Great Room, Launchpad, Common Ground and Hubba — offer day passes and easy access to public transportation.
Prefer working from a cafe? You're not short of options in Bangkok, thanks to the city's booming coffee culture and slew of sleek cafes. Central neighbourhoods like Thonglor, Ari, Sathorn (or Sathon) and Phrom Phong are home to some of the city's very best coffee (and accompanying brunch plates, if you're that way inclined), with many spots open well into the evening. And remember those 15,000-plus wifi hotspots we mentioned? You'll find a lot of them at cafes.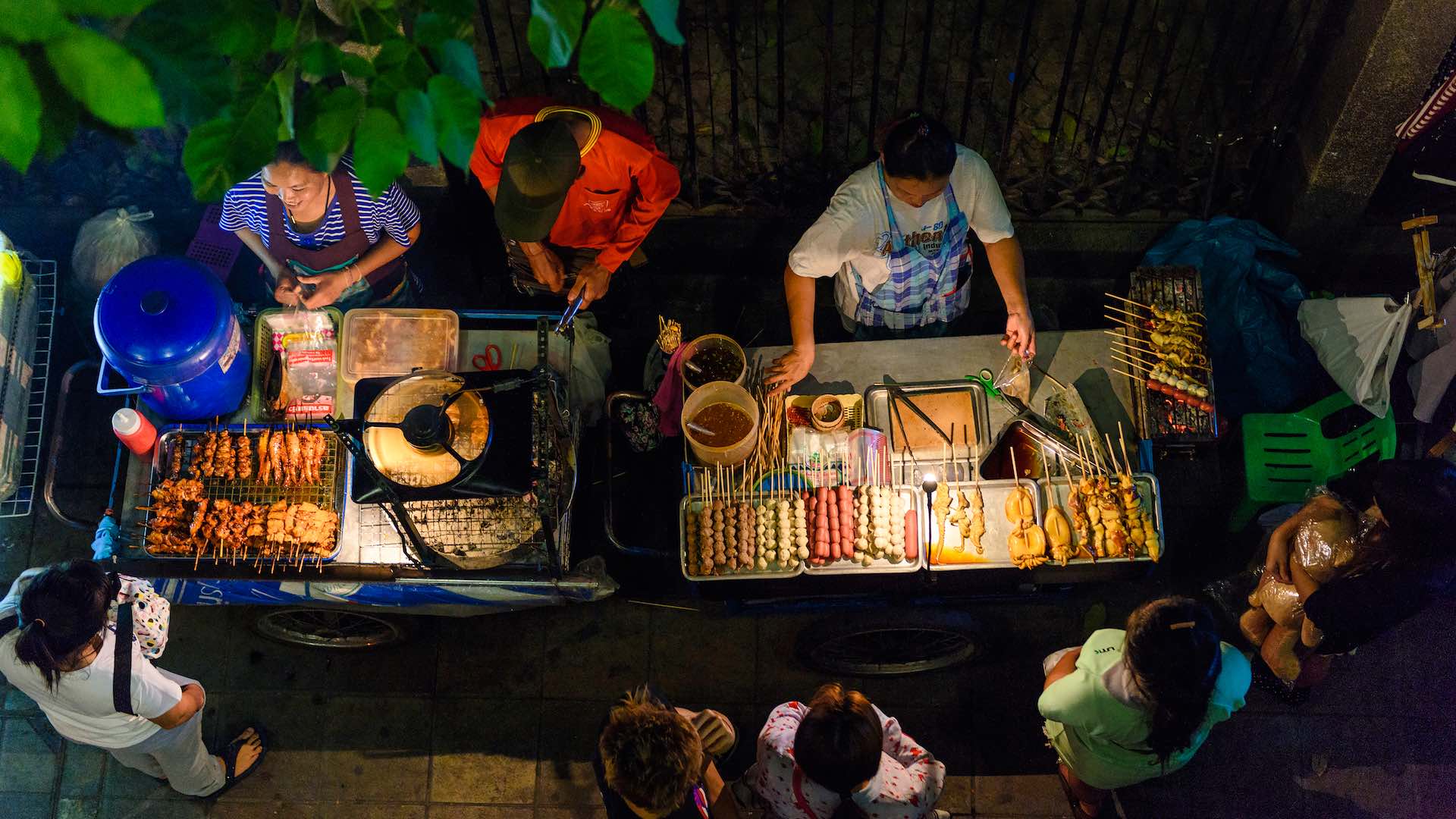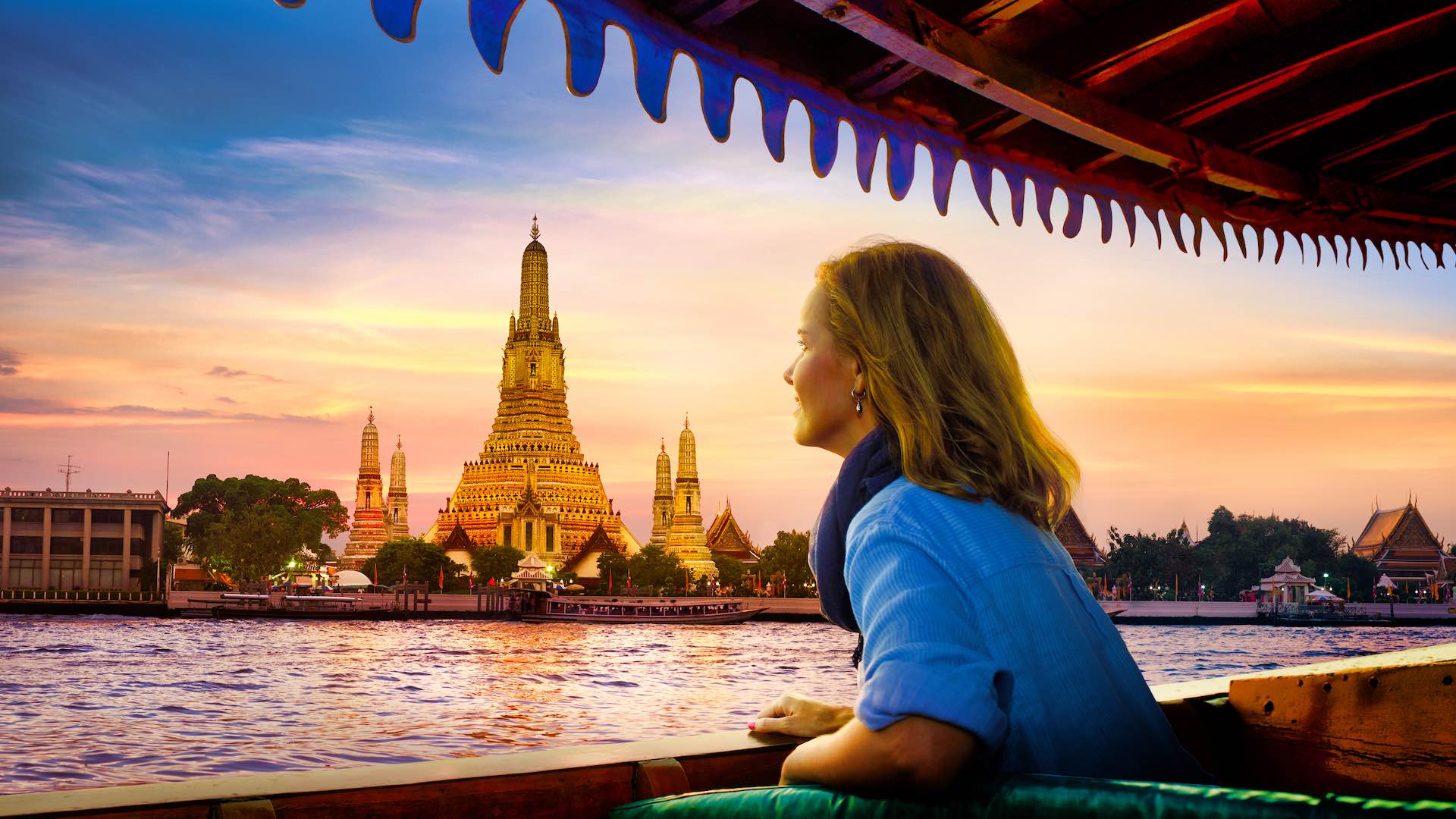 LIVE
Bangkok is consistently ranked among the very best cities for expats anywhere in the world. Rent in the Thai capital is affordable, it's home to a very user-friendly public transport system (the city boasts both sky train and underground train networks) and there's easy access to excellent healthcare. Many expats also love Bangkok for its healthy work-life balance, leaving plenty of time to explore the city's world-class food and drinks scene and cultural institutions.
For a city that's around two-thirds of the size of Canberra, Bangkok manages to pack quite a bit in — and the same can be said about the diversity of its neighbourhoods. The adjacent 'hoods of Ekkamai, Thong Lo and Phrom Phong are popular places for expats to live and play thanks to their buzzy eateries and multitude of leisure and lifestyle spaces, the hip Ari district in north-central Bangkok is known for its laidback and creative vibes, while the upmarket Sathorn is close to the Chao Phraya River and Lumphini Park, one of the city's biggest green spaces.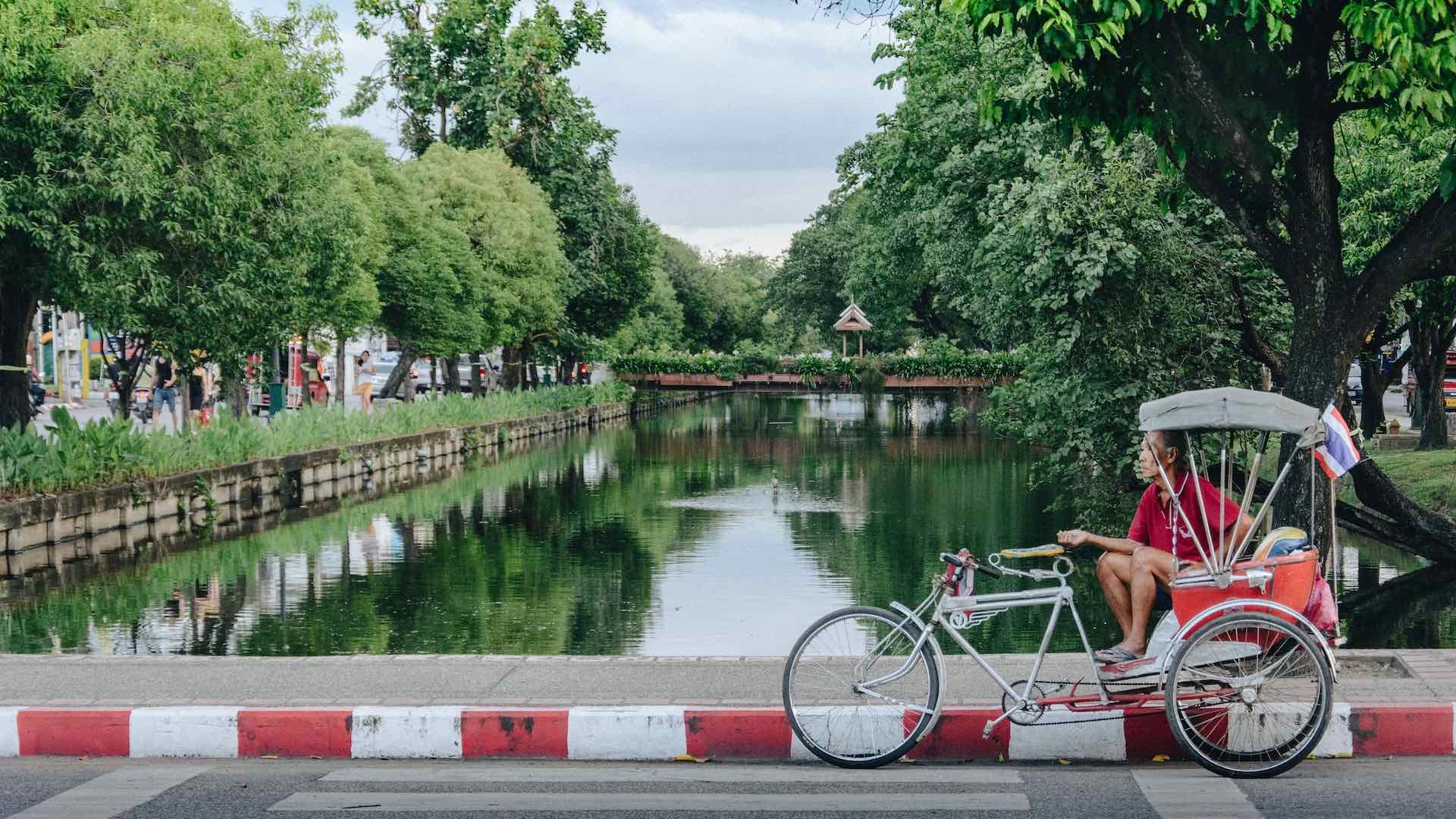 The green scene
Chiang Mai
Thailand's second-biggest city and its northern capital is Chiang Mai. Its tree-lined boulevards are dotted with comfortable co-working spaces and online-work-friendly cafes. It also boasts a laidback charm and relatively cool climate that's seen it become a popular spot for digital nomads from around the world. Chiang Mai is famous for beautiful temples, lush jungles and stunning mountainous landscape.
WORK
Chiang Mai ticks the three main boxes that digital nomads look for in a work location: fast internet, easy navigation and plenty of opportunities for networking with fellow work-from-anywhere types. So, you won't have to venture too far to find a co-working space that suits your working style.
Don't expect your standard co-working spaces here, though. Hub53 and Alt Chiang Mai each combine co-working and co-living under the one roof. Rx Cafe is a cafe, coffee roaster and co-working space that also features a bouldering wall. And for less than $10 you can score yourself a day pass to Buristro Bar & Cafe's co-working space and pool deck. Working remotely might also mean your 9 to 5 isn't exactly 9 to 5 – if that's the case, you'd be wise to check out lifestyle and co-working spot Punspace, which features a range of on-site restaurants and a spacious work environment that allows 24/7 access for members.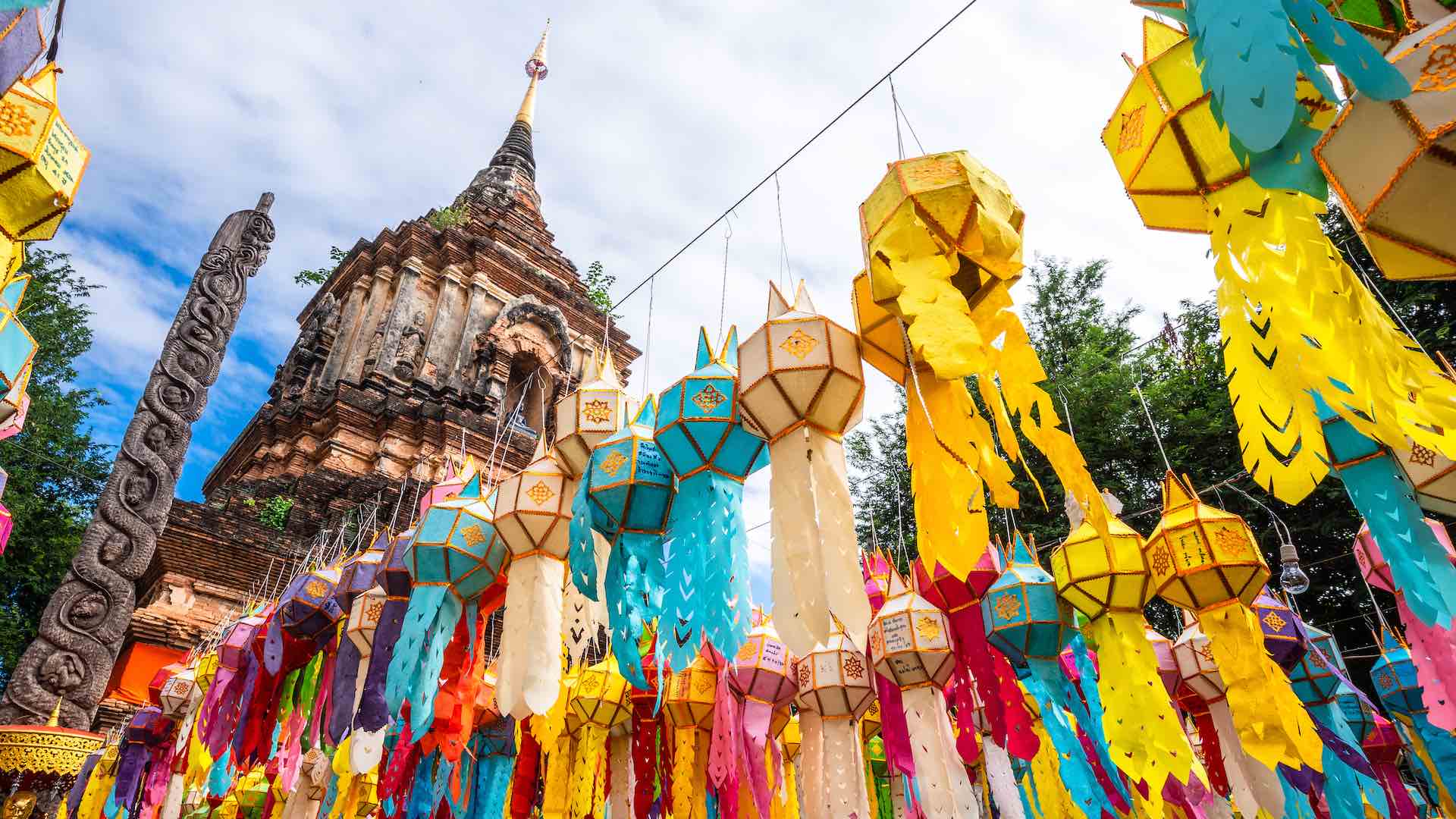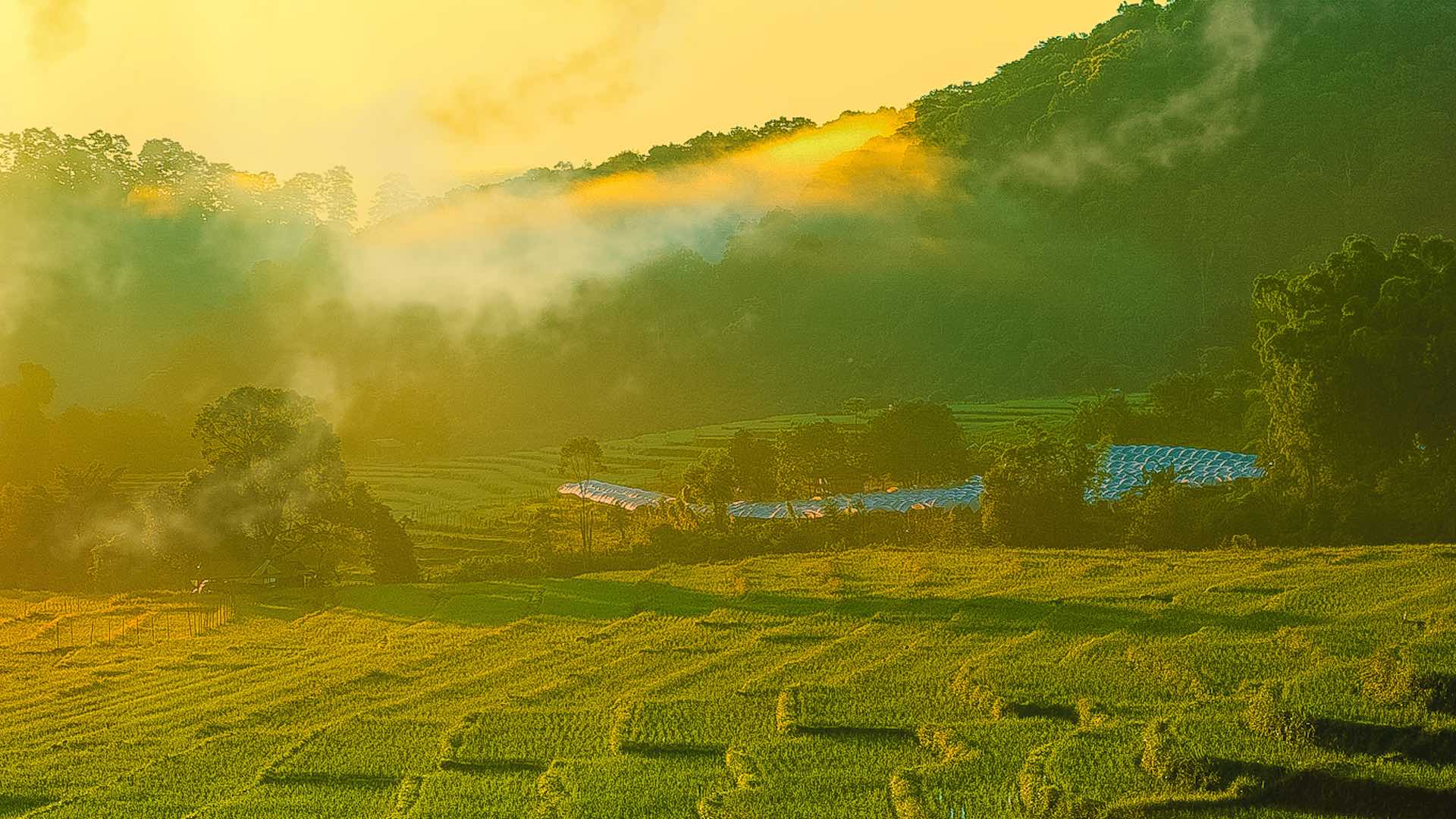 LIVE
With its laidback vibes, affordable cost of living and welcoming community, it's no surprise that Chiang Mai has become a hub for digital nomads from around the world. The walled and moated Old City is the heart of it all — it's a great spot for first-timers thanks to its buzzy restaurants and fascinating historical and cultural sites, as well as its central location that makes a perfect base from which to explore the rest of the region.
Beyond the walls lie Chiang Mai's inner neighbourhoods, each with their own charm. Nimmanhaemin is known for its excellent nightlife and trendy boutiques and cafes; the upscale Riverside is home to an eclectic mix of eateries, galleries and old-world Thailand; while the up-and-coming Santitham is a preferred spot for longer-term expats and those looking for a more authentically Thai experience while still a manageable stroll to Old Town.
Perhaps Chiang Mai's biggest drawcard, though, is its proximity to nature. The city is ringed by rolling green hills, lush jungle and expansive rice fields, making it an ideal spot from which to set off on a day trip to explore nature and the region's generations-old cottage craft industries.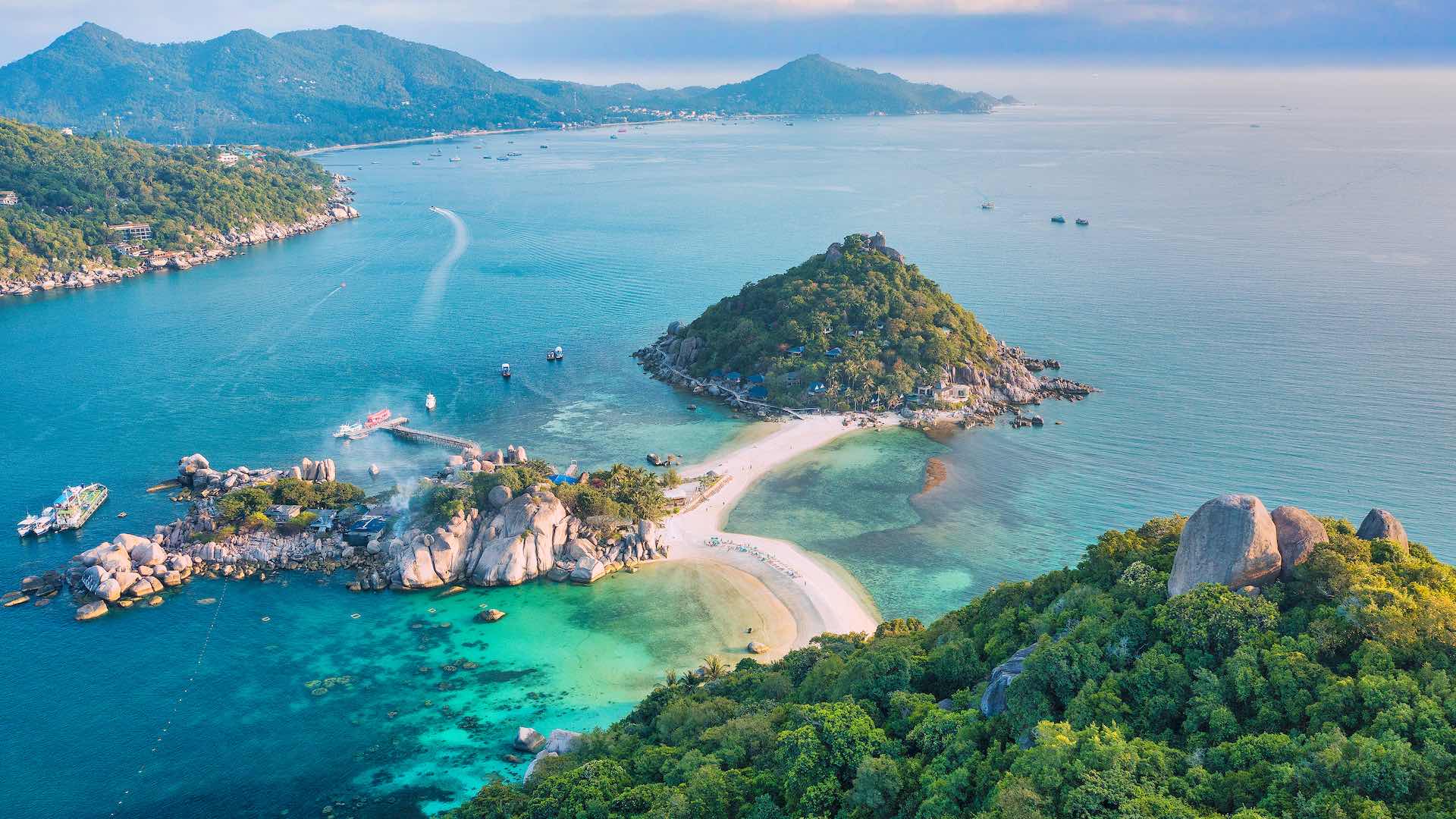 The island life
Ko Pha-Ngan
You might know Ko Pha-Ngan as the home of Thailand's legendary Full Moon Party. But this slice of paradise off the southeast coast of Thailand offers plenty of reasons to visit beyond the semi-regular all-night parties. In fact, it's emerging as a popular spot for digital nomads thanks to its diverse natural landscape, wellness spaces and plenty of ways to unwind when you've logged off for the day.
WORK
While Ko Pha-Ngan feels a world away from anywhere else, you can still stay connected thanks to a strong 4G network that covers most of the island — perfect if you want to spend a day bouncing from cafe to beach to bar while using your mobile hotspot. Or, park yourself at one of the island's beach-adjacent co-working spaces like Secret Place, BEACHUB and Remote & Digital Signature to spend your day between keyboard and surfboard.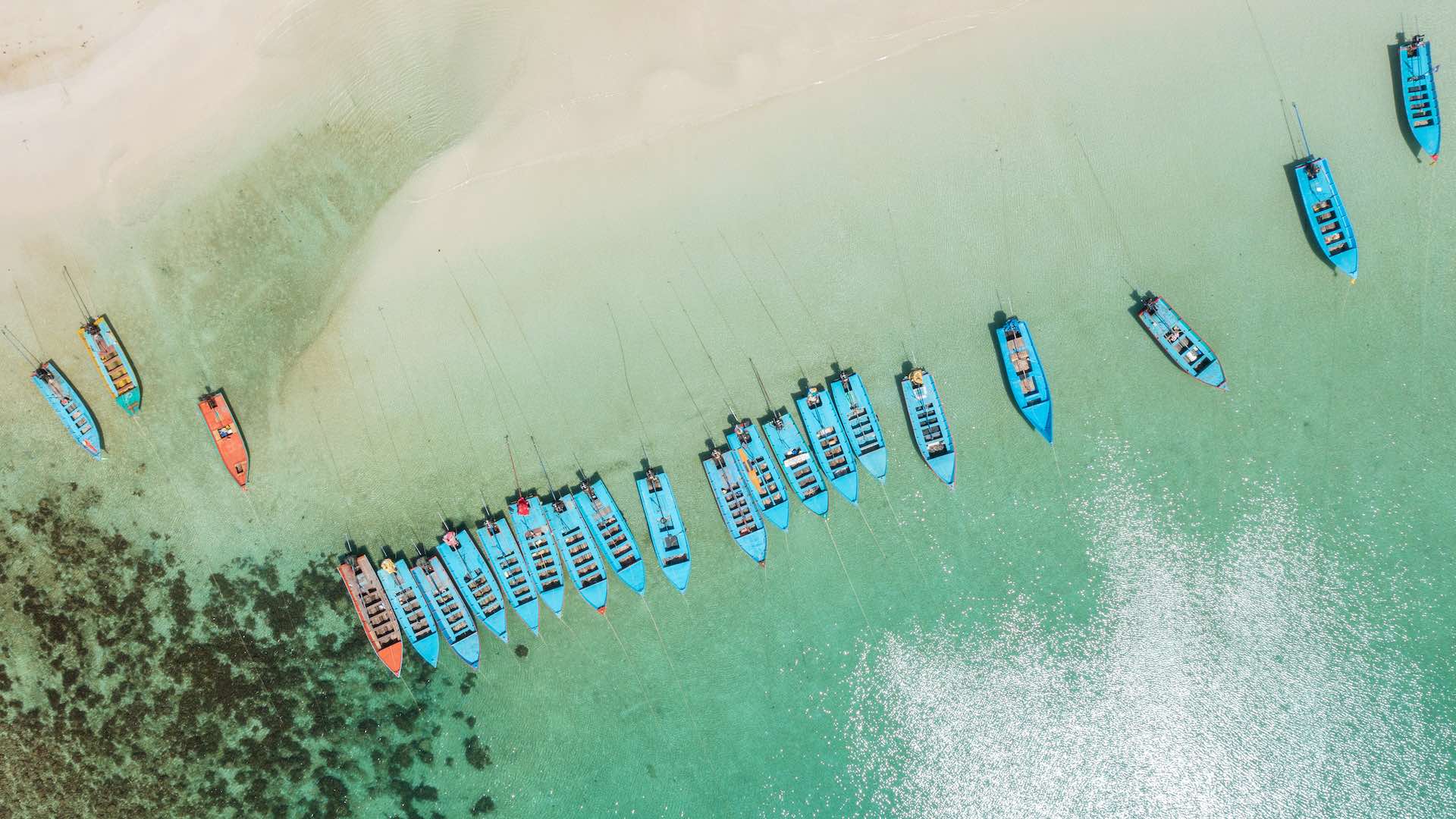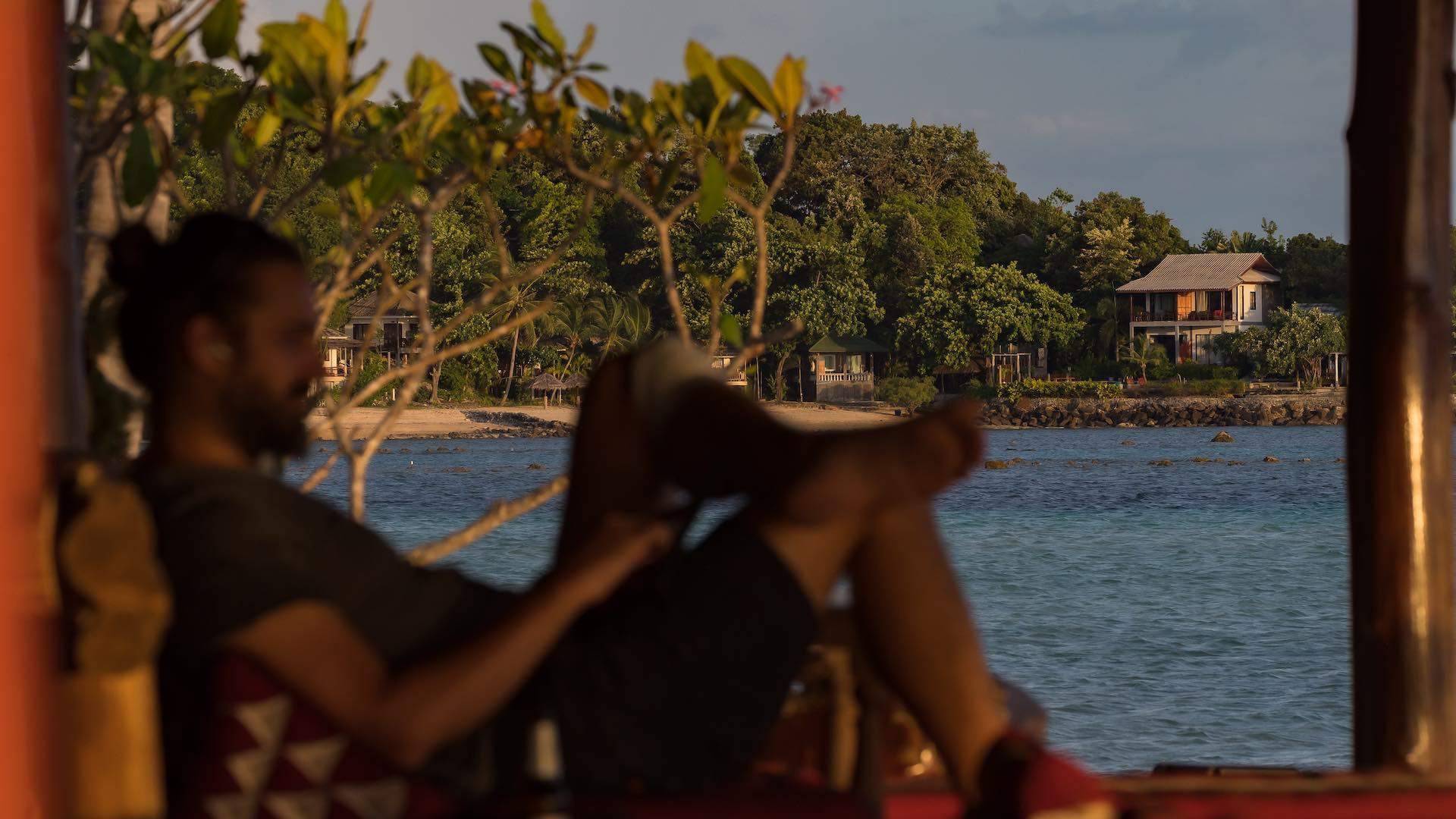 LIVE
While the beaches of Ko Pha-Ngan are undoubtedly its biggest drawcard, there's plenty more to the island. There are yoga centres and Muay Thai gyms throughout the island, and its small size means you're never too far from a scenic jungle hike or waterfall. If laidback island vibes and easy access to wellness spaces are what you're after, consider Ko Pha-Ngan your paradise found.
Ko Pha-Ngan also punches above its weight when it comes to accommodation options. Thong Sala is the island's main commercial hub and is teeming with places to stay, as well as lifestyle options aplenty. But if the water is calling — and, if you're already here, it's likely that it is — Chaloklum Beach is home to a tight-knit community and excellent dive spots, Baan Tai sees the jungle meet the sea, and the neighbouring coastal towns of Sri Thanu and Hin Kong are renowned for their stunning beaches and wellness spaces. And if sitting on a white-sand beach with your laptop and cocktail sounds like your idea of a working holiday, you could do far worse than setting yourself up by the stunning azure waters of Malibu or Tong Nai Pan Noi beaches.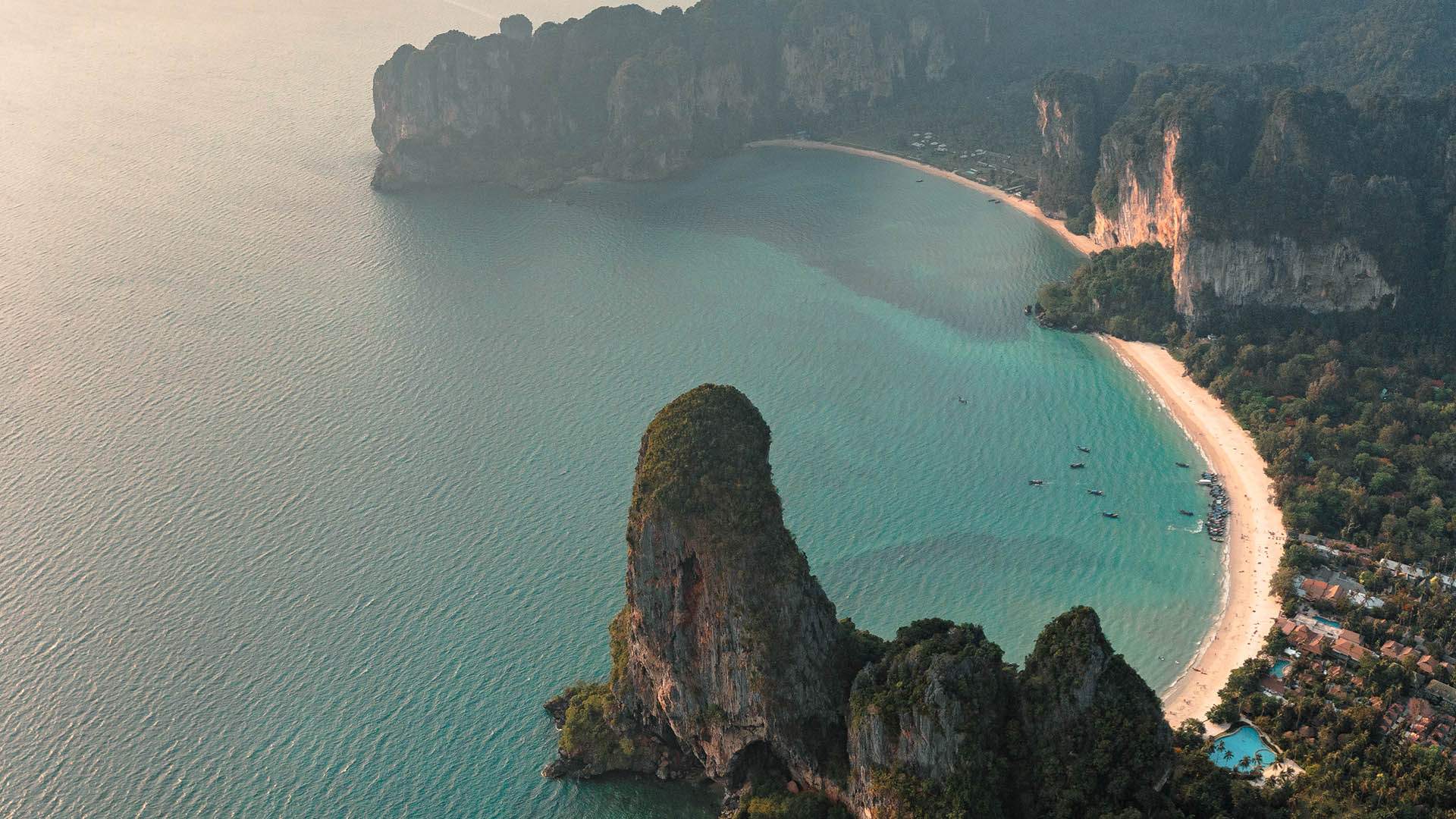 Beaches, heritage and a cultural melting pot
Phuket
Thailand's largest and best-known island, Phuket has long been a popular spot for holidaymakers thanks to its idyllic beaches, diverse array of leisure and lifestyle options and stunning historical sites. It's also home to a thriving community of digital nomads looking to strike the perfect balance between work, rest and play.
WORK
Another reason Phuket is popular among the remote worker set? Its super-fast internet speeds. You can access these at state-of-the-art co-working spaces like the centrally located Bayaco, the beachside Garage Society, and Coco Ville and Lubd, both of which combine co-working and co-living, as well as in-house pools so you can take a dip between meetings. Phuket is also home to a booming cafe scene, so if co-working spaces aren't your thing, you won't have too much trouble finding a spot to set yourself up for a morning of work with an excellent cup of joe and stable wifi.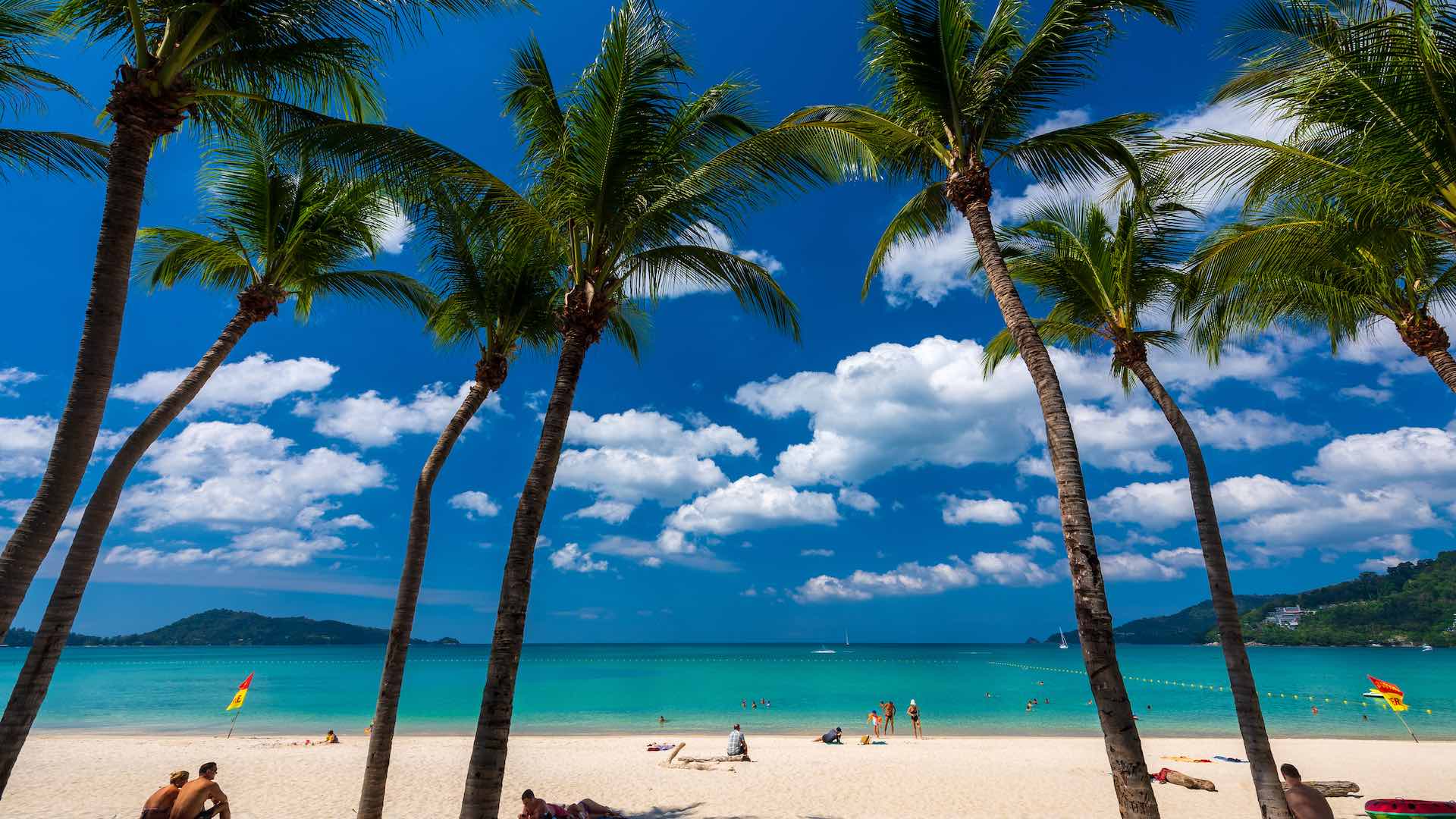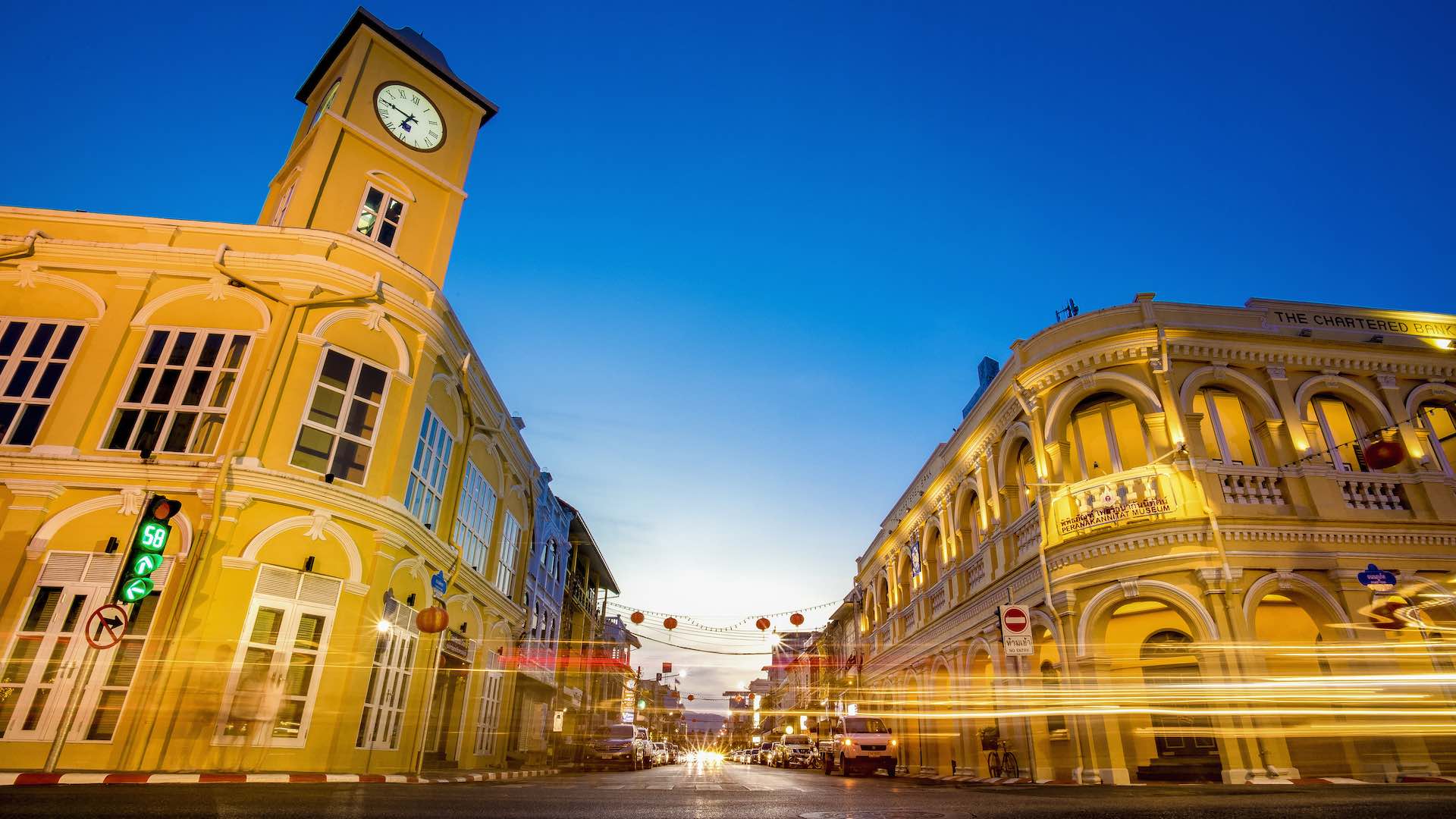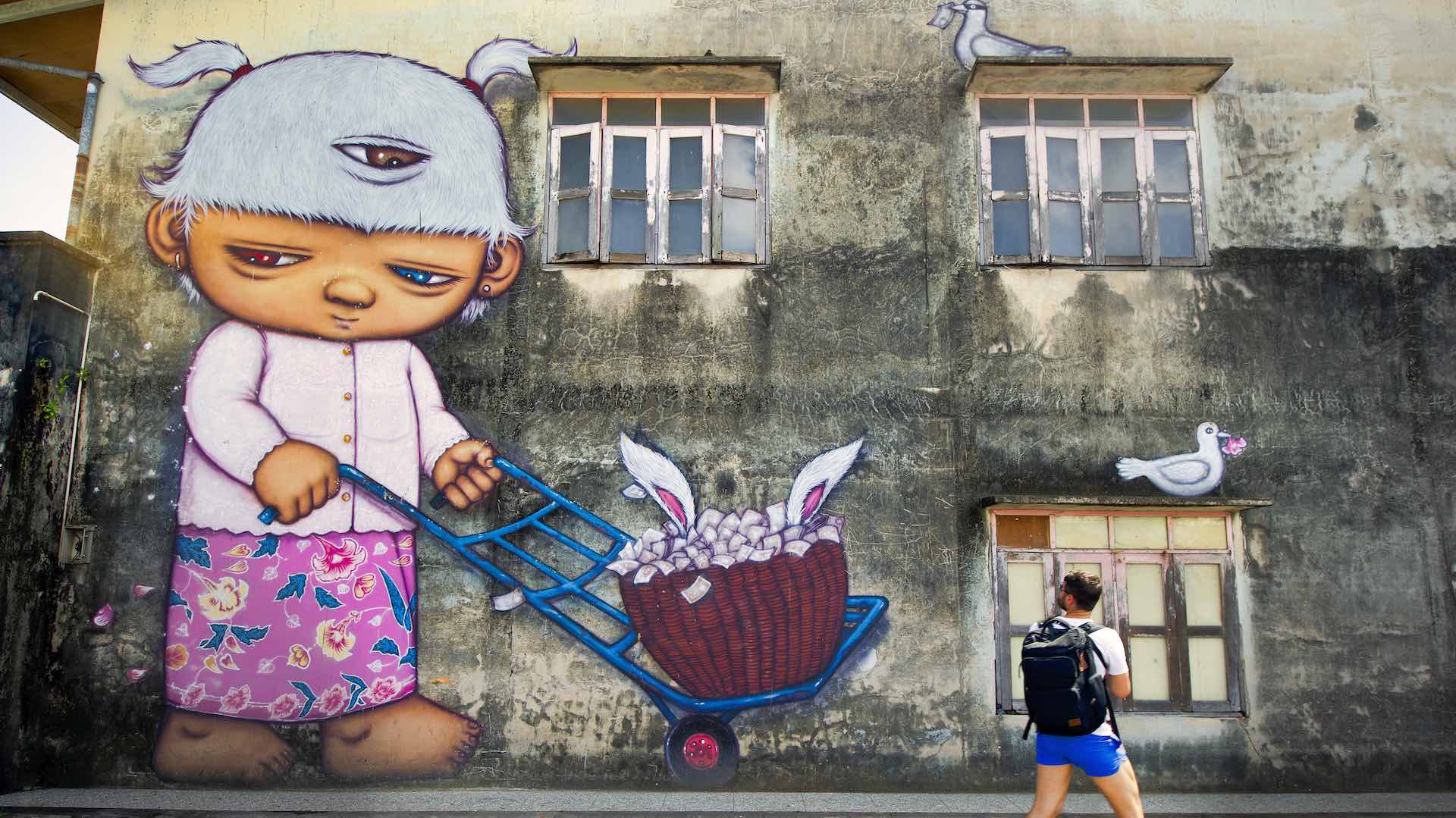 LIVE
Despite being one of Thailand's — if not the world's — most popular destinations for tourists, it's still possible to find plenty of quiet neighbourhoods that'll help you carve out your own slice of paradise.
The bustling Phuket Town is perhaps the least touristy of the island's neighbourhoods, and boasts an impressive tableau of Sino-Portuguese architecture, cultural and historical sites and great street food. Nearby Chalong Bay puts you within easy reach of Phuket Town, idyllic beaches and green spaces; while the quiet, upscale Bangtao, Kata or Karon are the places to be when you want to get away from it all.
For more info on how to live the digital nomad life in Thailand, head to the website.
Images in order of appearance: Standsome Worklifestyle (Pexels), Te Lensfix (Pexels), Tourism Authority Thailand, Adli Wahid (Unsplash), Tourism Authority Thailand, Jetstar, Tourism Authority Thailand.
Explore Deals

Deal
Discover the Best of Bangkok: Temples, Markets and Tours
Destination: Centara Watergate Pavillion Hotel Bangkok
Inclusions:
3 nights at Centara Watergate Pavillion Hotel Bangkok in a Superior City View
Bangkok city and temples morning tour
Return airport transfers
Full breakfast daily
Damnoen Saduak floating market tour
Book now
Concrete Playground Trips
Book unique getaways and adventures dreamed up by our editors