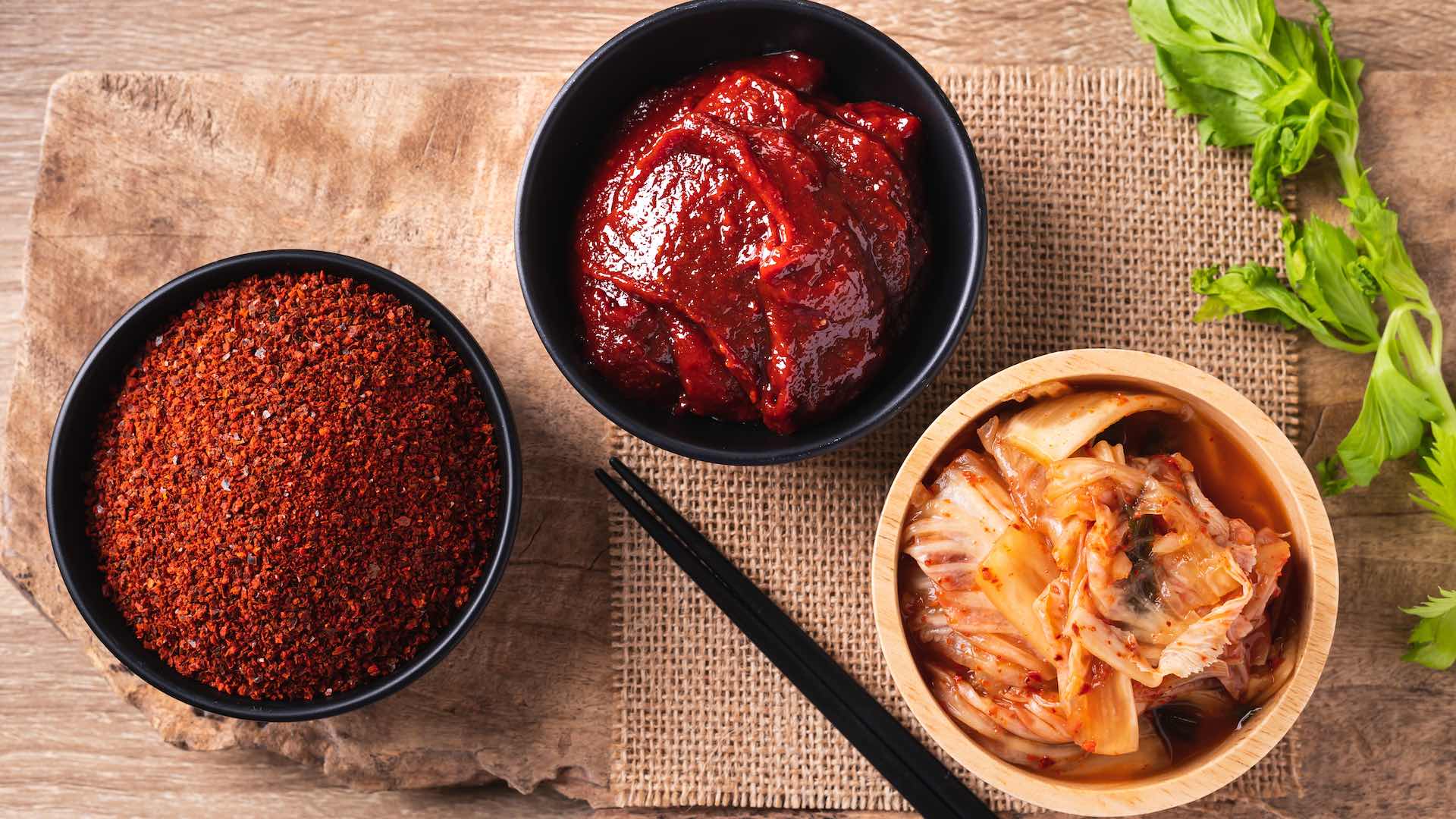 Essential Korean ingredients to keep in your kitchen (and how to cook with them)
From Kimchi to Jang
Bibimbap, bulgogi and barbecue helped put Korean food on the hospitality map in Australia. But, behind every fried chicken joint (excellent as it may be) is a cuisine rich in culture, with a history dating back to 800BCE.
While Australia has long had a love affair with Asian food, Korean food is a relatively recent cuisine to ride the wave. However, it continues to be buoyed by the emergence of other trends inspired by the Land of the Morning Calm, such as K-pop, K-beauty, and, of course, some of the most talked about films and TV shows of recent times.
That's why we've teamed up with the AT Korea Agro-Fisheries & Food Trade Corporation to give you a crash course on the Korean cooking essentials, as well as a simple and delicious recipe that we suspect will soon be on high rotation in your home.
While Korean cuisine in Australia might be best known for bibimbap, bulgogi, barbecue, and, yes, fried chicken, there's a lot more to Korean fare than what many might realise. In fact, the traditional K-diet is centred around healthy dishes based on banchan (small side dishes), rice and less common vegetables, such as those from the sea. Plus a few essentials you'll find in every Korean kitchen that's you'll soon want to keep on hand in yours (but more on that in a bit). 
Fermentation also features heavily in the preparation of Korean food. This is a practice that was likely undertaken as a response to Korea's cold winter months, and allows locals to consume fresh ingredients typically only available in the spring, summer or autumn all year round.
Governed by both science and philosophy, Korean dishes often aim to be nutritionally balanced. In traditional Korean cooking, the five elements (wood, fire, earth, metal, and water) are represented by five colours (blue, red, yellow, white, and black). Therefore, ingredients of vibrant hues are regularly combined to produce healthy dishes that also stimulate appetite through the five essential tastes: salty, hot, sweet, bitter and sour.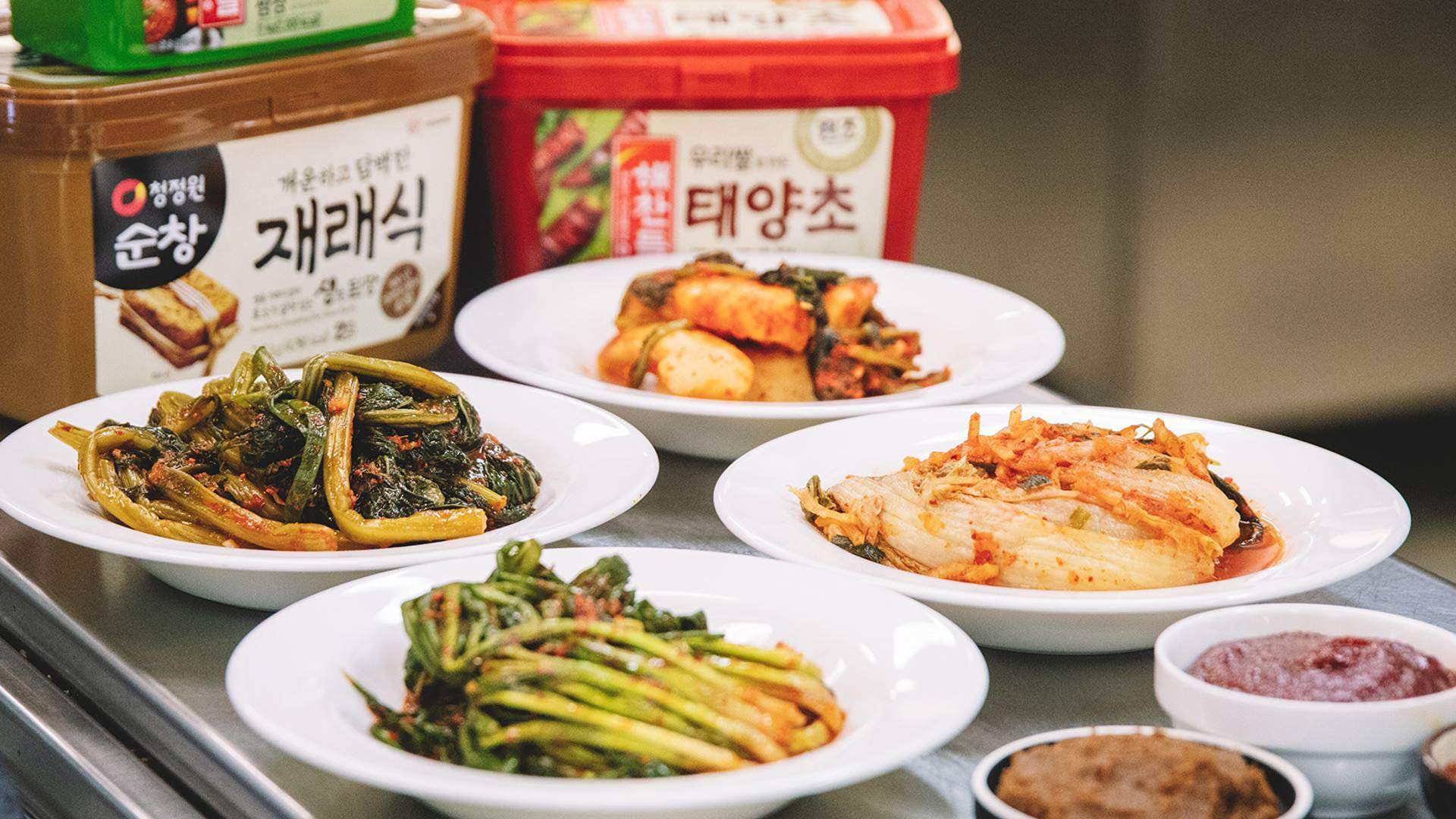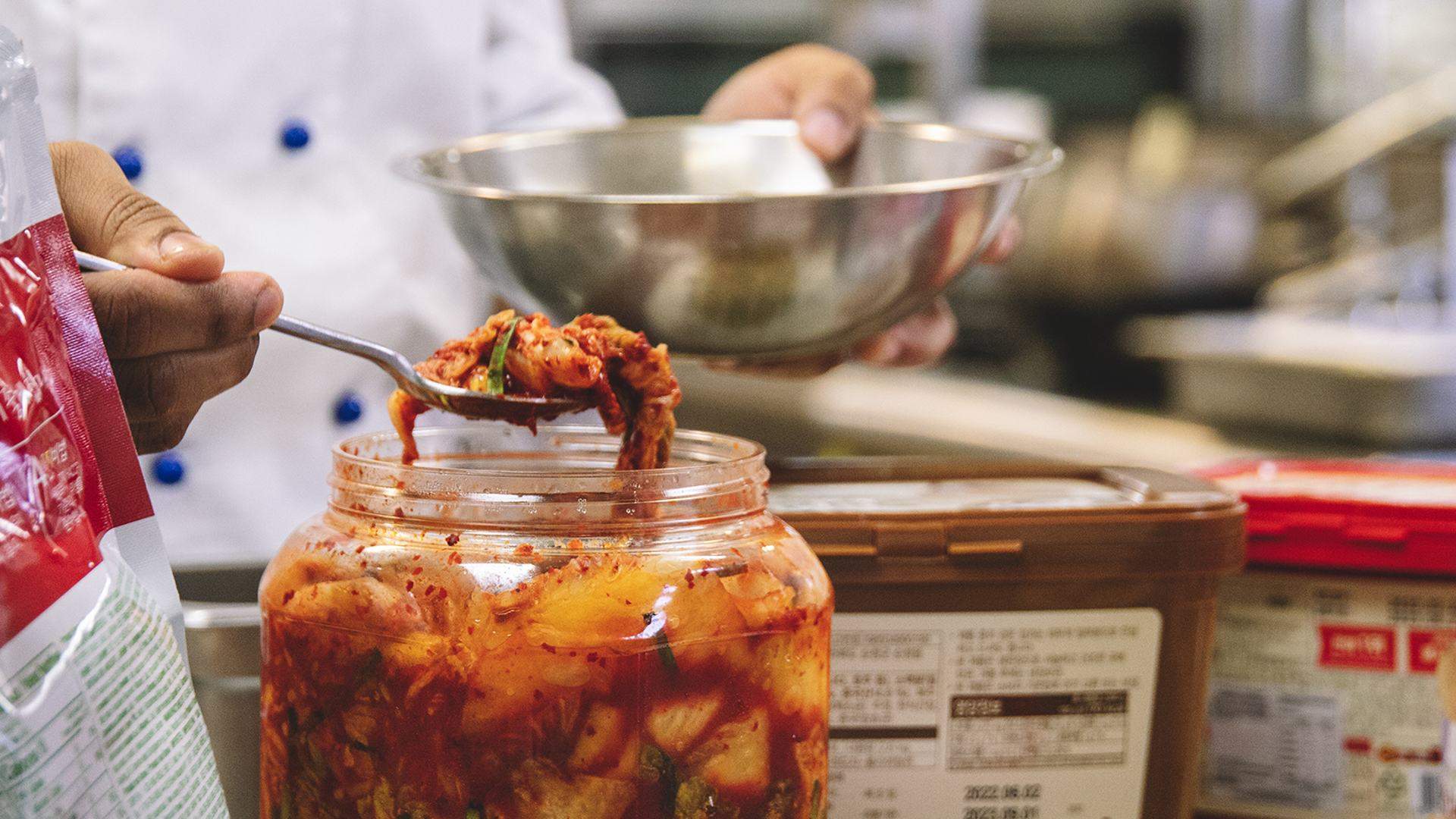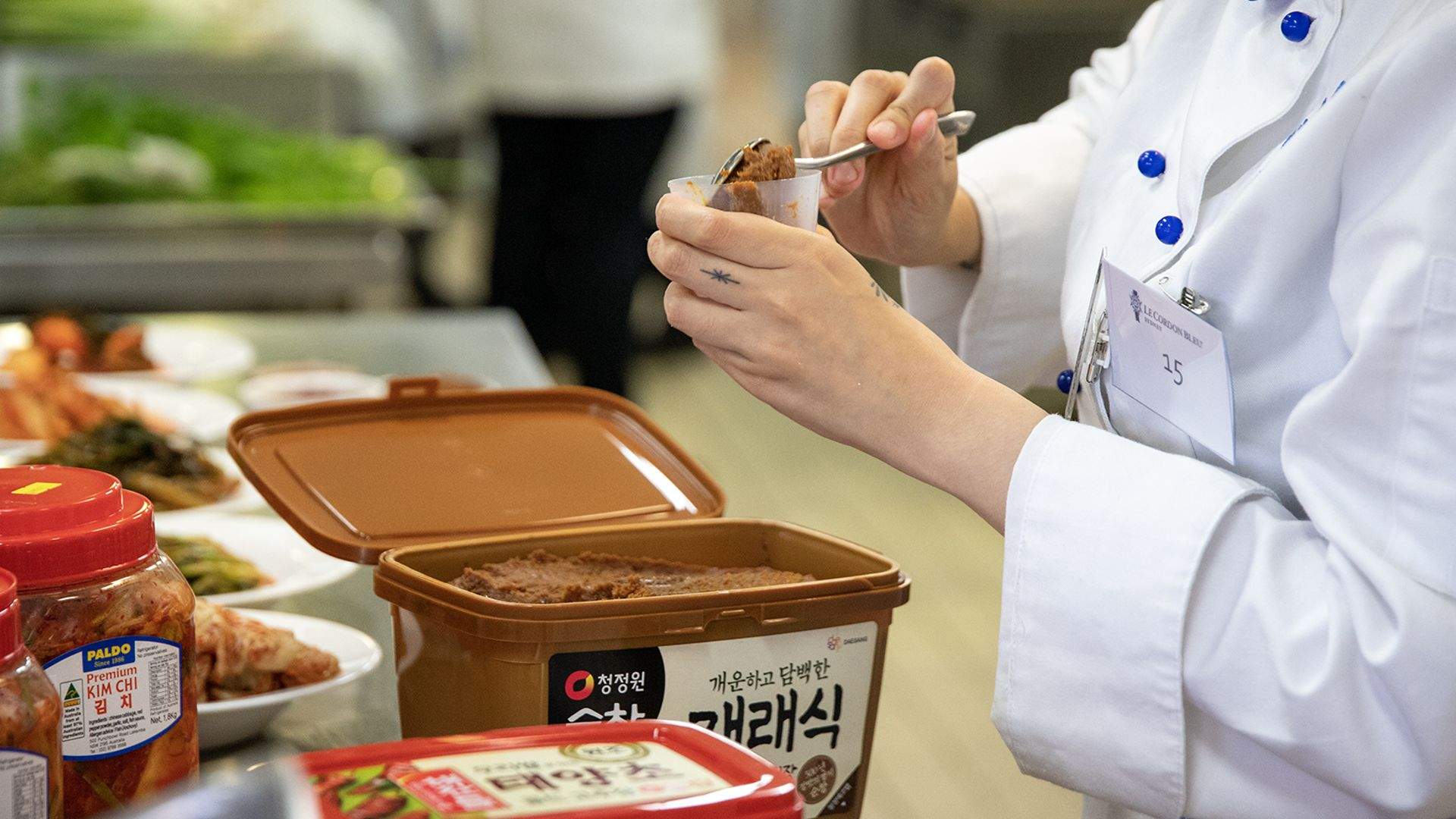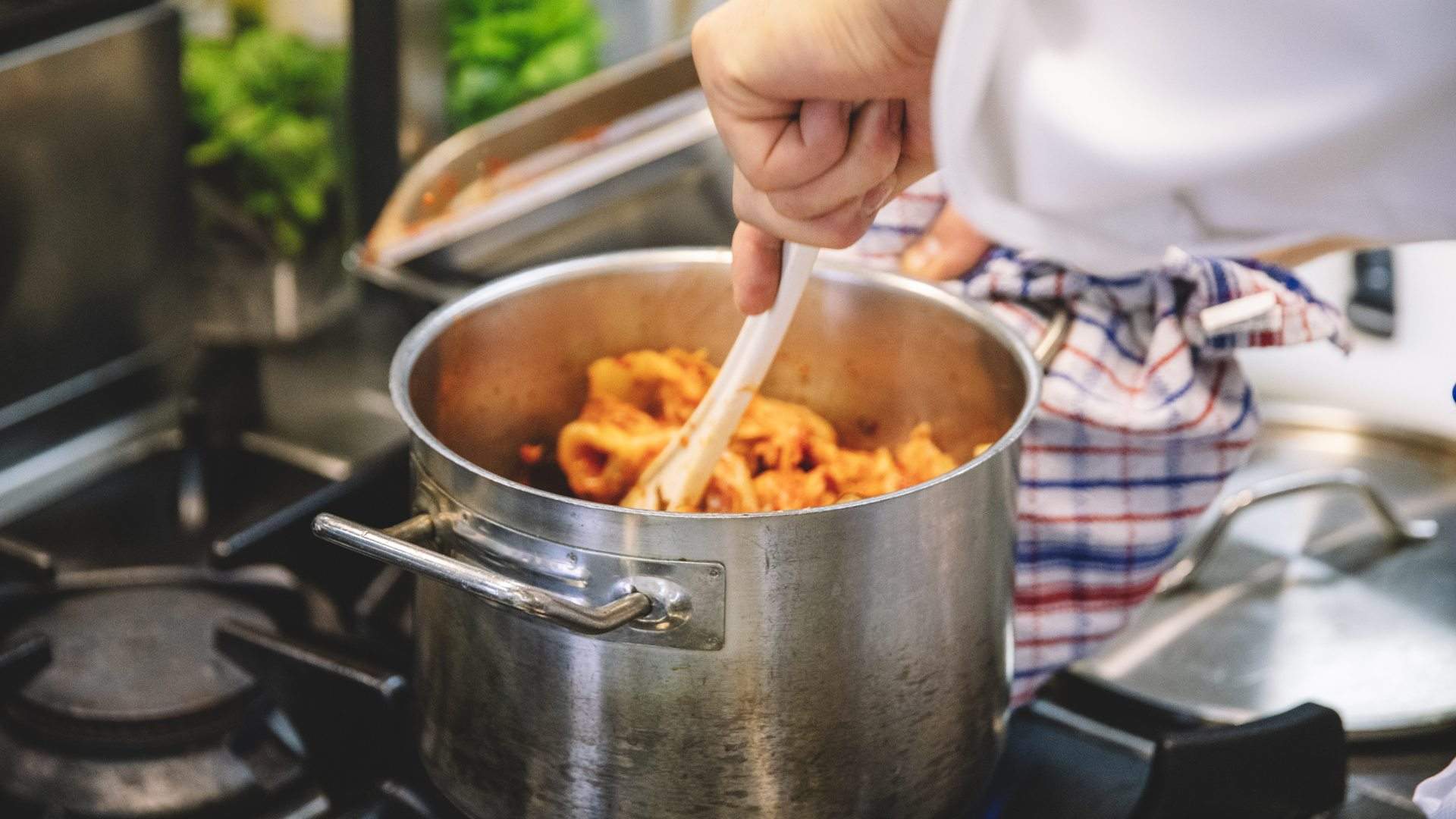 Now back to those essentials. There are three core ingredients that you'll find in just about any Korean dish.
Kimchi (the kind made with cabbage) is generally the first thing that comes to mind when considering Korean food. Whether you're a fan of its spicy, fermented flavour or its good-for-your-guts bacteria, it's an easy introduction to Korean cuisine. However, with a name that literally translates to soaked vegetables, kimchi goes beyond the cruciferous — radish, cucumber and even fruits like grapes are all used to make different types of kimchi.
Next up: chilli. Mexico has the jalapeño. Indians rely on mustard seeds and curry leaves. And many Middle Easterners add shatta to their dishes to give them a little kick. Similarly, Koreans love to imbue their meals with a hit of spice in the form of gochu (Korean for chilli pepper). Whether it is gochugaru or gochujang (chilli powder and chilli sauce, respectively), gochu is an essential ingredient in Korean cooking. 
Finally, we have the jangs  — the sauces that feature almost everywhere in traditional Korean cooking. In addition to the aforementioned gochujang, you'd be hard pressed to find a Korean pantry (or fridge, because, unlike the ketchup debate, this really should be kept in cooler temperatures to optimise taste) that doesn't feature doenjang (a sauce or paste made from soybeans) or ssamjang (Korean dipping sauce). 
If all the above has got you inspired to give Korean cooking a crack, you should check out the work of the AT Korea Agro-Fisheries & Food Trade Corporation, who recently collaborated with Le Cordon Bleu Sydney to host The Reborn K-food Contest.
While the contestants produced some incredible contemporary dishes (pictured below), we were inspired to keep it simple and recreate a classic kimchi fried rice. Check it out below and let us know what you think.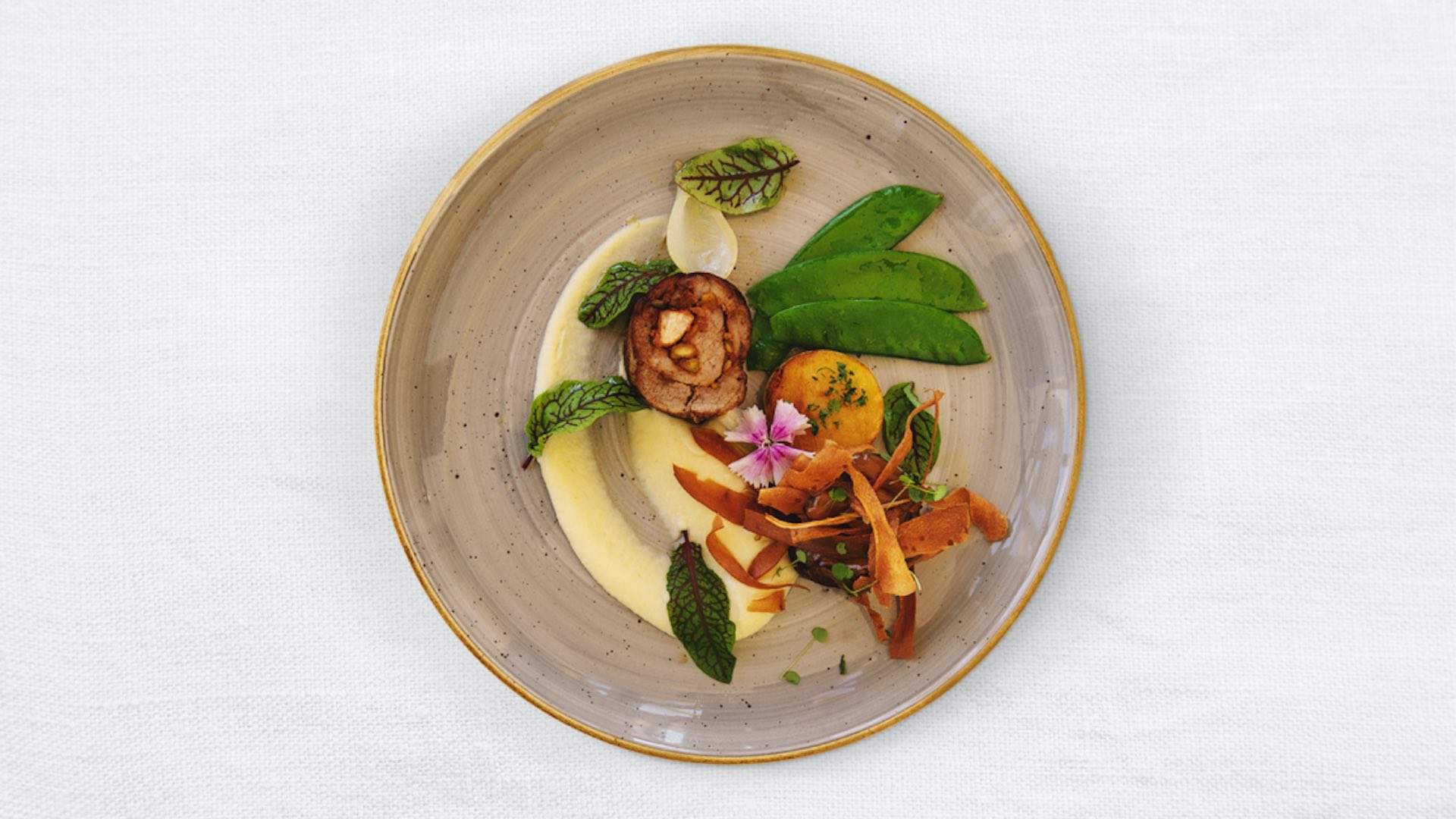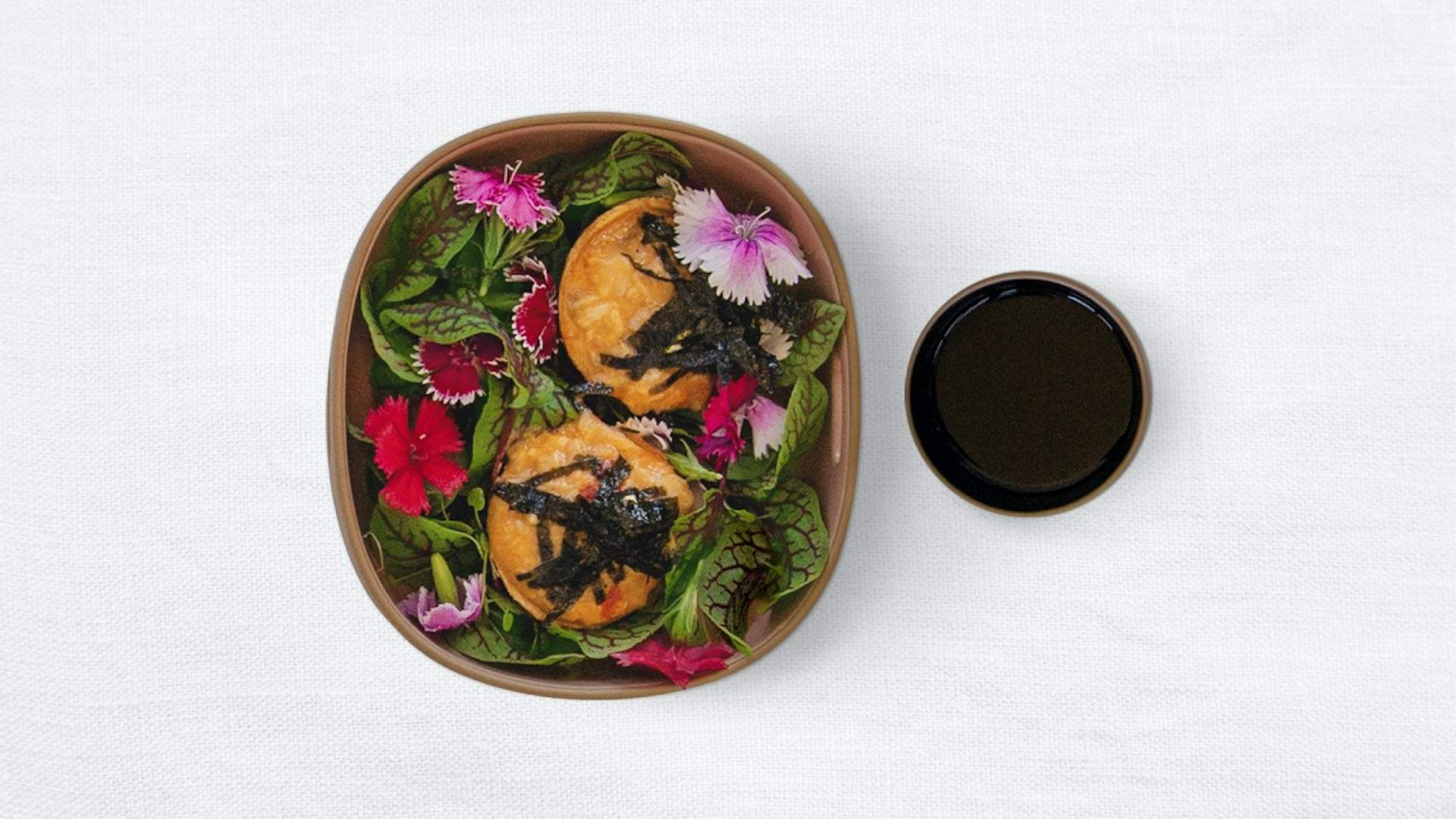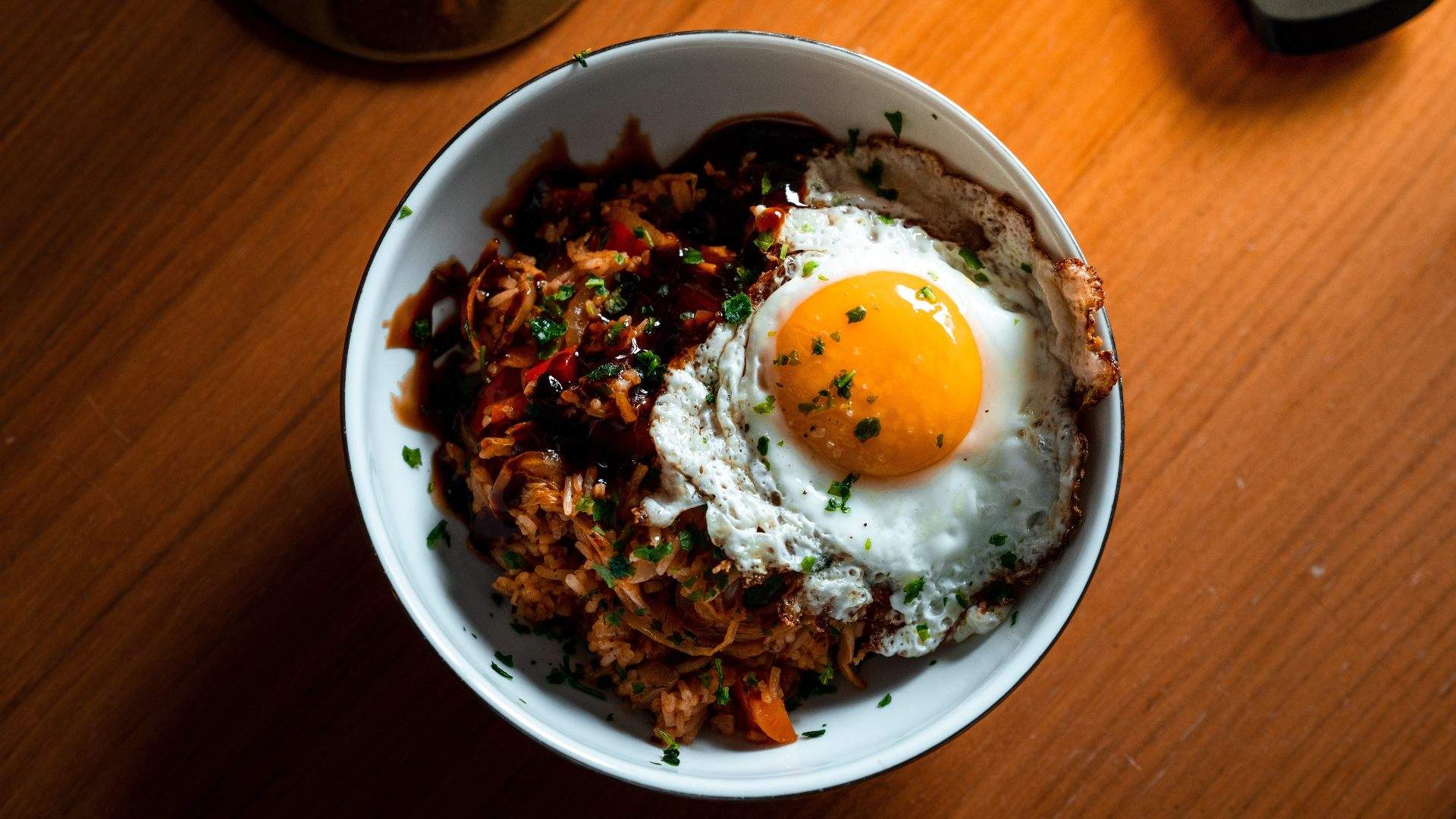 Kimchi Fried Rice
This hearty, delicious and easy-as dish might just become your new weeknight go-to.
INGREDIENTS (SEVES 2)
3 tablespoons unsalted butter

½ small onion, medium dice

1 cup roughly chopped kimchi 

2 tablespoons kimchi juice, or to taste

½ cup small-dice Spam, ham or leftover cooked meat

2 cups cooked rice (preferably short-grain)

2 teaspoons soy sauce, or to taste

1 teaspoon sesame oil, or to taste

2 teaspoons vegetable oil

2 eggs

Salt to taste

Crumbled or slivered nori (roasted seaweed) for garnish

Sesame seeds for garnish
METHOD
In a nonstick pan or well-seasoned cast-iron skillet, melt butter over medium-low heat and add onions. Stir and cook until the onions start to sizzle, about 2 minutes. Add kimchi and kimchi juice, and stir until it comes to a boil, about 3 minutes. Add Spam, and cook until the sauce is nearly dried out, about 5 minutes.

Add the rice to the pan, break it up with a spatula and stir to incorporate. Turn heat to medium. Cook, stirring, until the rice has absorbed the sauce and is very hot, about 5 minutes. Stir in soy sauce and sesame oil. Taste and adjust with more soy sauce, sesame oil or kimchi juice. Turn heat down slightly, but let the rice continue to cook, untouched, to lightly brown while you cook the eggs.

Place a small nonstick sauté pan over medium heat and add the vegetable oil. When the oil is hot, add eggs, season with salt and fry to your desired doneness. Serve rice topped with fried eggs, nori and a sprinkle of sesame seeds.
Concrete Playground Trips
Book unique getaways and adventures dreamed up by our editors