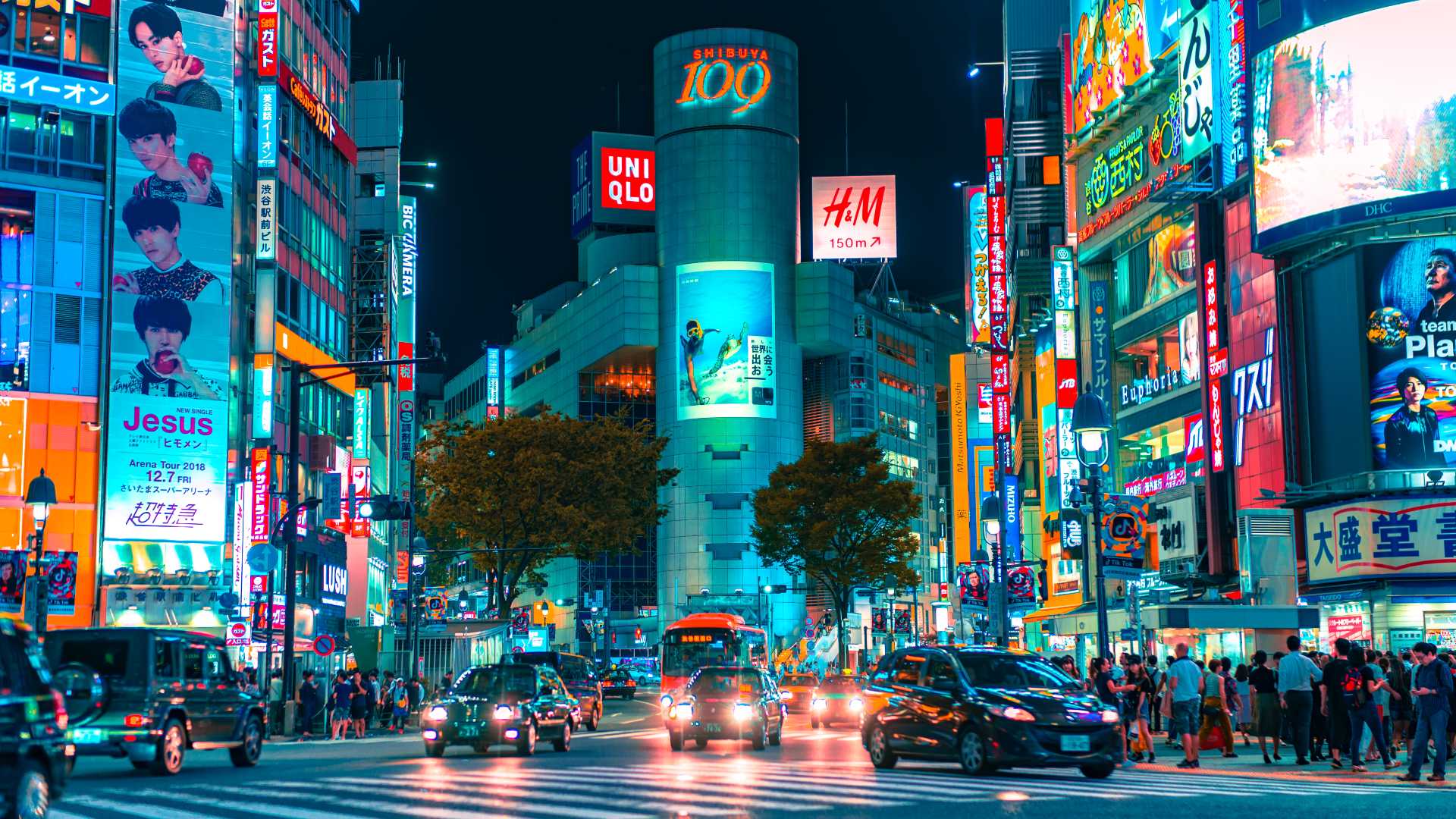 When you're in Tokyo, the possibilities are limitless.
Your Guide to Exploring Tokyo on Foot If You're Itching for an Adventure
By all accounts, it's the perfect time to travel to Tokyo.
Tourism has yet to fully bounce back in Japan, the Australian dollar remains strong against the yen, and several airline carriers have launched shiny, new post-pandemic products — including Jetstar's Business Class offering.
For starry-eyed travellers, this means fewer crowds (at least for the moment) and much better bang for your buck. At the time of writing, 1AUD equated to an enticing 90JPY.
Whether it's your first trip to the Land of The Rising Sun or you're a returning guest, Tokyo is Japan's enigmatic beating heart. Alluring to new visitors and old friends, Tokyo's organised chaos makes it truly excellent for exploring on foot.
We've pulled together the best ways to discover Tokyo if you're up for an adventure. We do recommend bringing your walking shoes.
WHEN TO GO
Let's be real: there's no bad time to go to Tokyo. But if there are certain reasons you're visiting Japan, or if you are looking for ways to stretch your budget further, consider visiting in off-season. Winter in Japan runs from December to February, with the tail-end the best time to snap up deals and cheaper airfares. Japan's infamous cherry blossom season from late March to mid-April is one of the busiest times of the year, so it's also worth considering autumn in Japan.

GETTING THERE
Major airlines Jetstar, Virgin and Qantas all run flights from Cairns to Tokyo, with additional options available for those looking to fly from Melbourne or Sydney direct. For a little extra indulgence without the price tag, Jetstar's new business class fares from Cairns to Narita airport start from $1,139. Passengers can enjoy wider seats and extra legroom, complimentary in-flight entertainment, noise-cancelling headphones, meals and snacks onboard, as well as 30kgs checked baggage and priority boarding. All business class passengers also receive an amenity kit.

ETIQUETTE
Many of Japan's inhabitants are deferential and uniquely kind. So while you're unlikely to be scolded for incorrect etiquette in Tokyo, it's only polite to appreciate the charming capital city with a few simple guidelines. Always wear a mask in indoor areas, including trains and public transport. It's also unusual to eat and drink while walking in Japan, or on local trains. Drinking next to vending machines and eating on long-distance trains is acceptable. Have your mobile phone on silent while travelling on public transport, and text instead of picking up calls.

VISAS
If you hold a valid Australian passport and have received three COVID-19 vaccines, you don't need a visa to enter Japan. However, you are required to pass Quarantine, Immigration and Customs. The fastest way to do this is by downloading the Fast Track app and following the steps. You'll need to create an account and fill out your personal details. Then, fill out your Quarantine, Immigration card and Customs declarations to receive a QR code for each. If you've done it correctly, your app will turn blue. If it doesn't work, don't stress; you can complete these at Narita airport.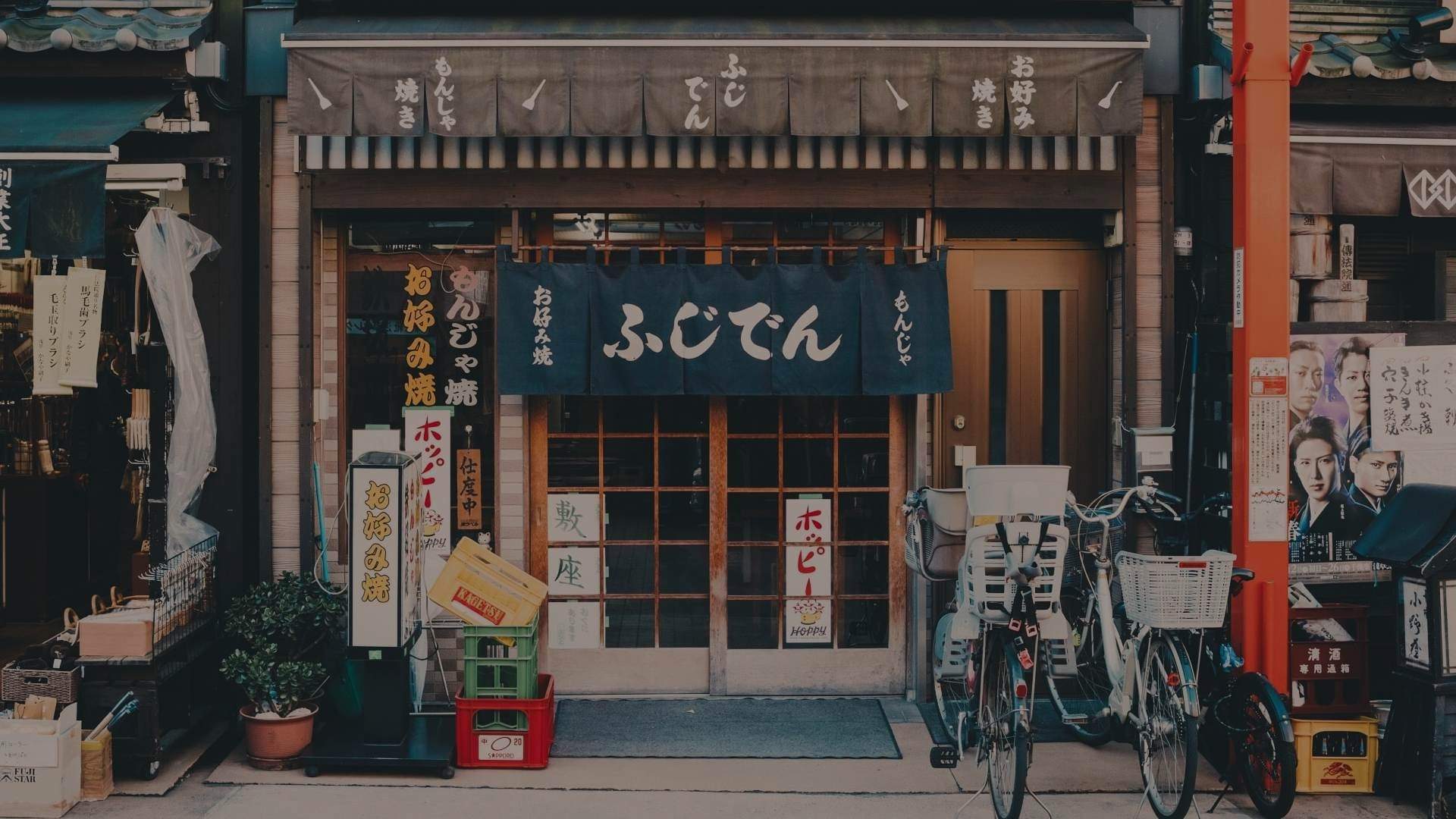 Taitō, Tokyo
Explore Edo-period Tokyo in Asakusa
Home to Sensō-ji and the Kaminarimon ('Thunder Gate'), Asakusa in the Taitō district is an area steeped in history. It's best explored on foot in order to appreciate the architecture, with buildings that date back to the 1950s and 1960s.
If you're arriving from Asakusa Station, make your way to the Sensō-ji first. You can donate 100 yen to pull a fortune by Omikuji. Shake the box, draw a numbered stick and find the corresponding numbered wooden draw to receive your fortune. There are instructions written in both Japanese and English.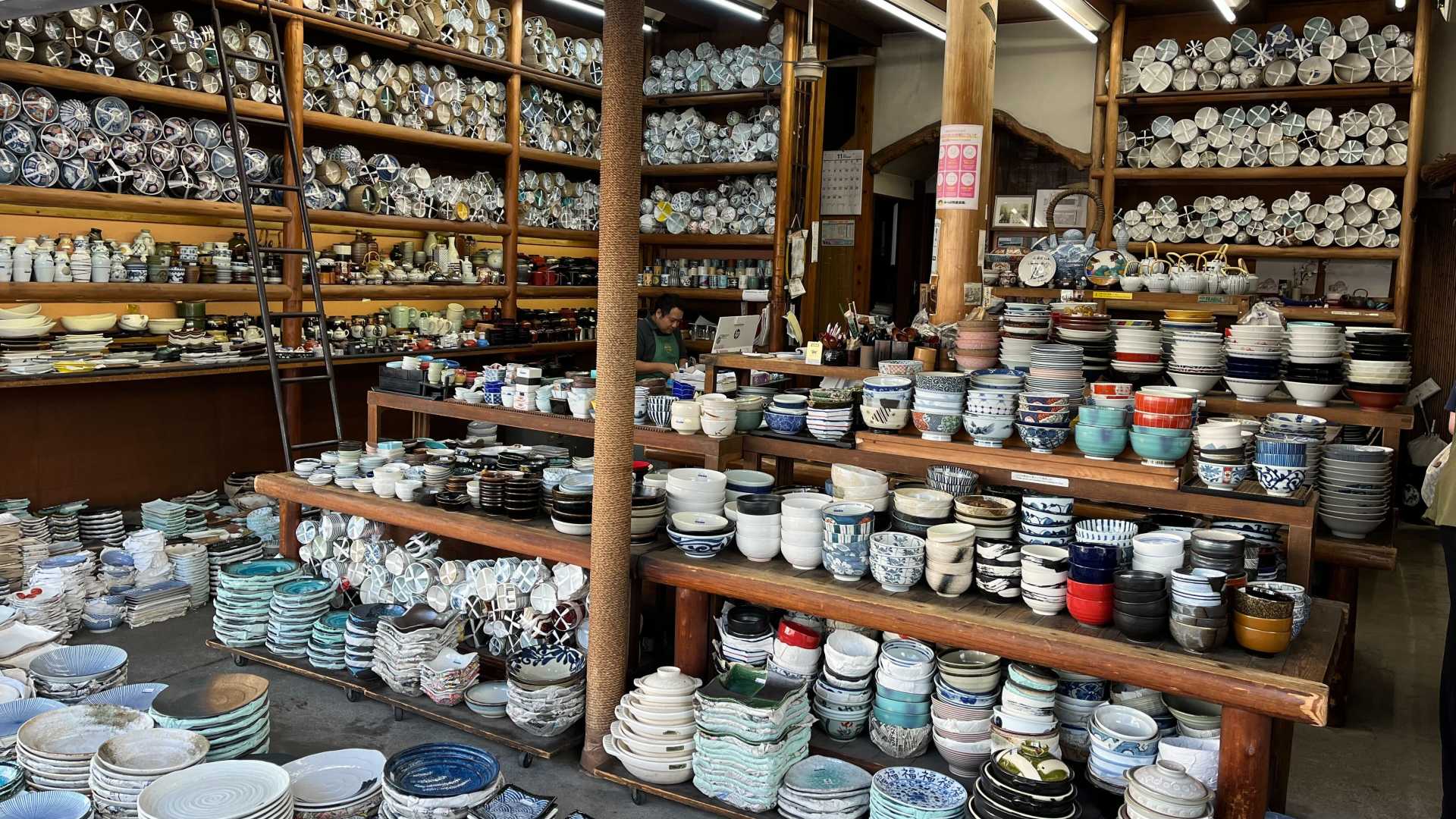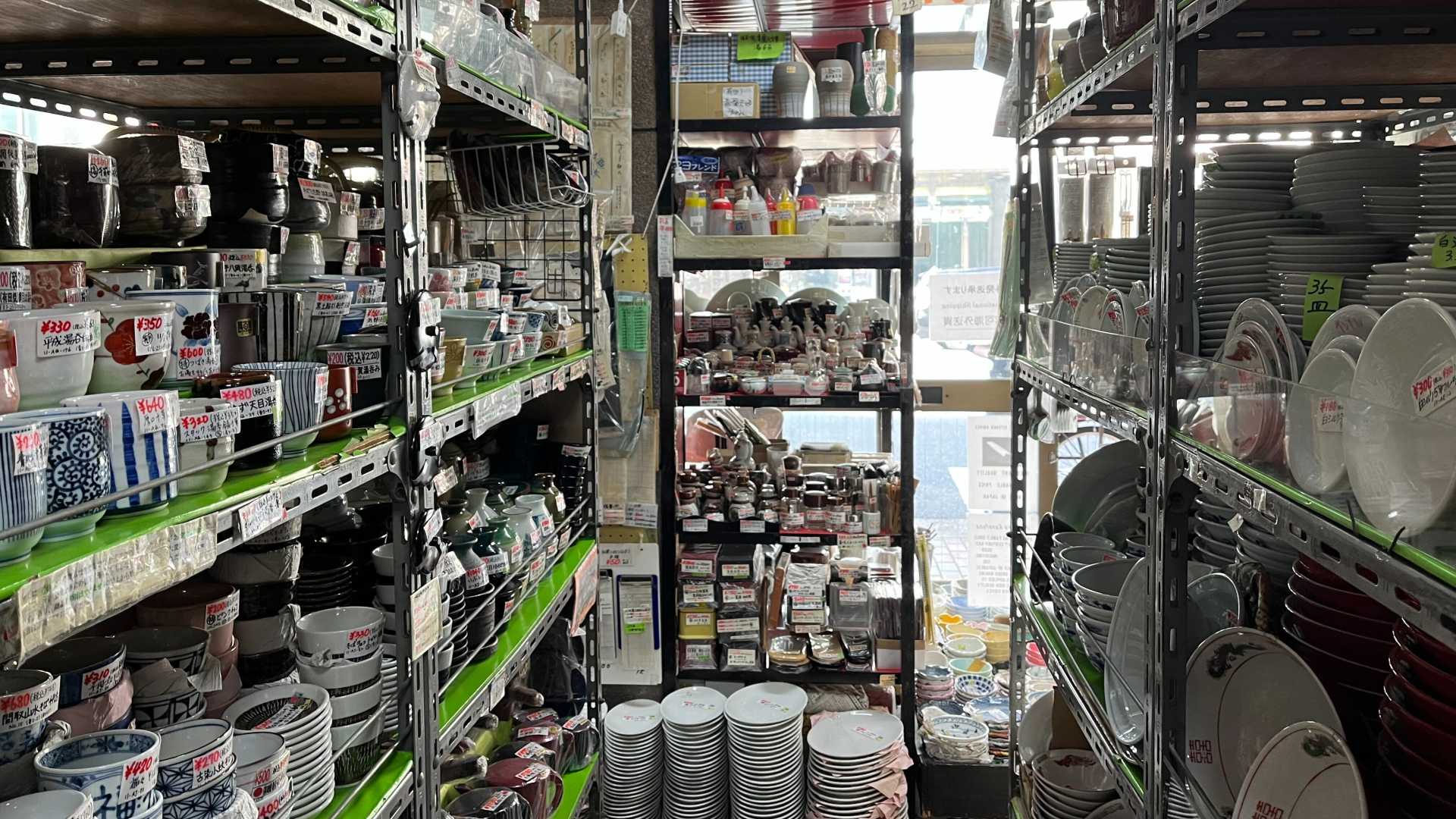 Skip the tourist shops close to the temple and head to Kappabashi Street instead, just north of Sensō-ji. A ceramic lover's dream, this street is dedicated to cookware, Japanese knives, stoneware and porcelain — all at ridiculously low prices. You can carry kitchen knives (multi-tool) in your checked bags back to Australia, as long as you declare them.
Finish your Taitō City tour at the stunning Ueno Park, particularly if you're visiting during spring or autumn.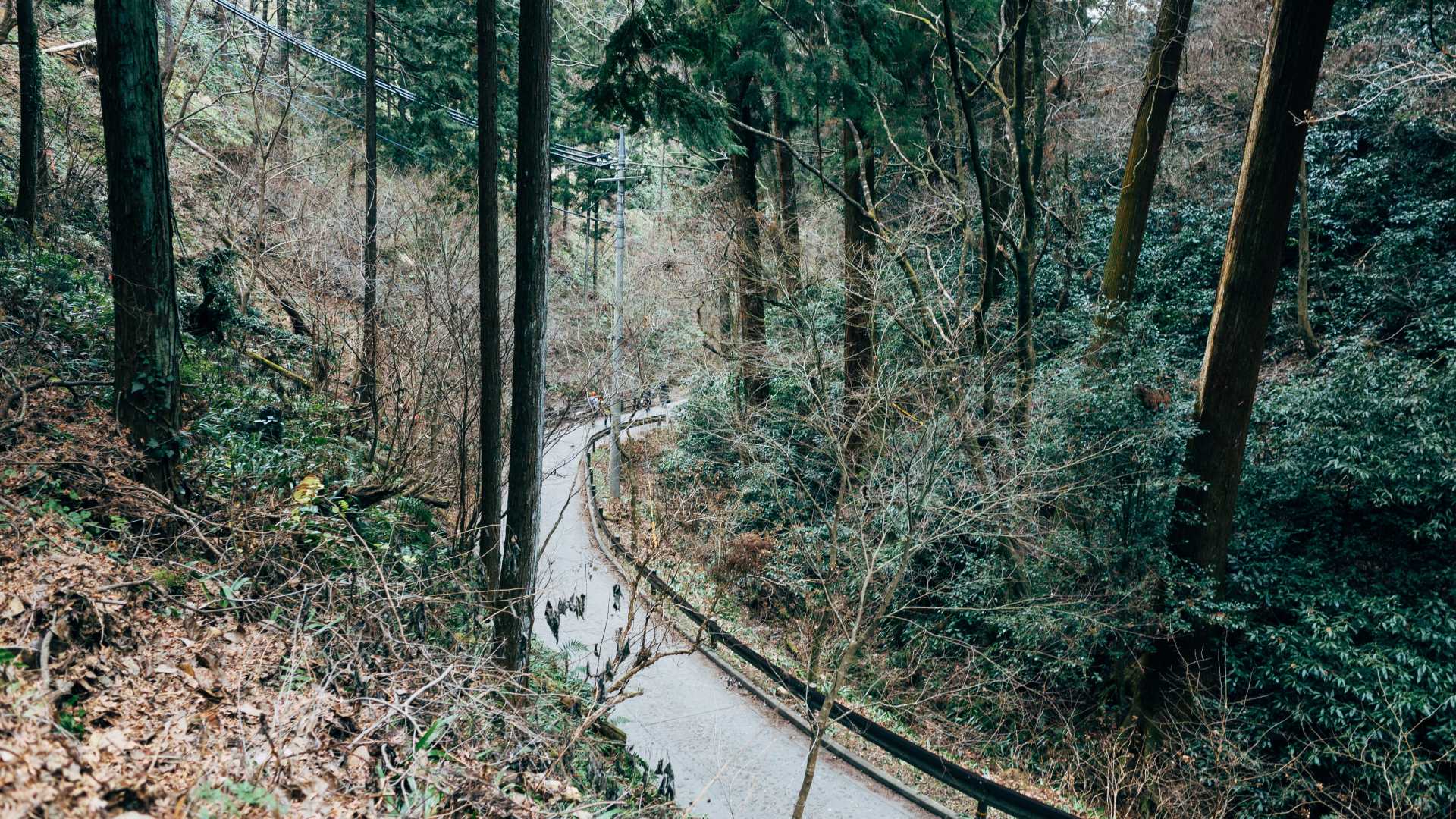 Hachiōji, Tokyo
Head up Mount Takao for a peaceful day trip
Considered a sacred mountain for over 1000 years, Takaosan (Mount Takao) is one of the closest hiking spots to Tokyo and ideal for a day trip when you need a breather from the bustling city.
There are several different trails to choose from, but most visitors opt for Trail 1 which takes you past most of the area's major sights. There is Yakuoin Temple, first established in 744, as well as small shrines, waterfalls, a suspension bridge, a monkey park and takeaway food stands along the way. If the day is clear, you can spot Mount Fuji from the summit.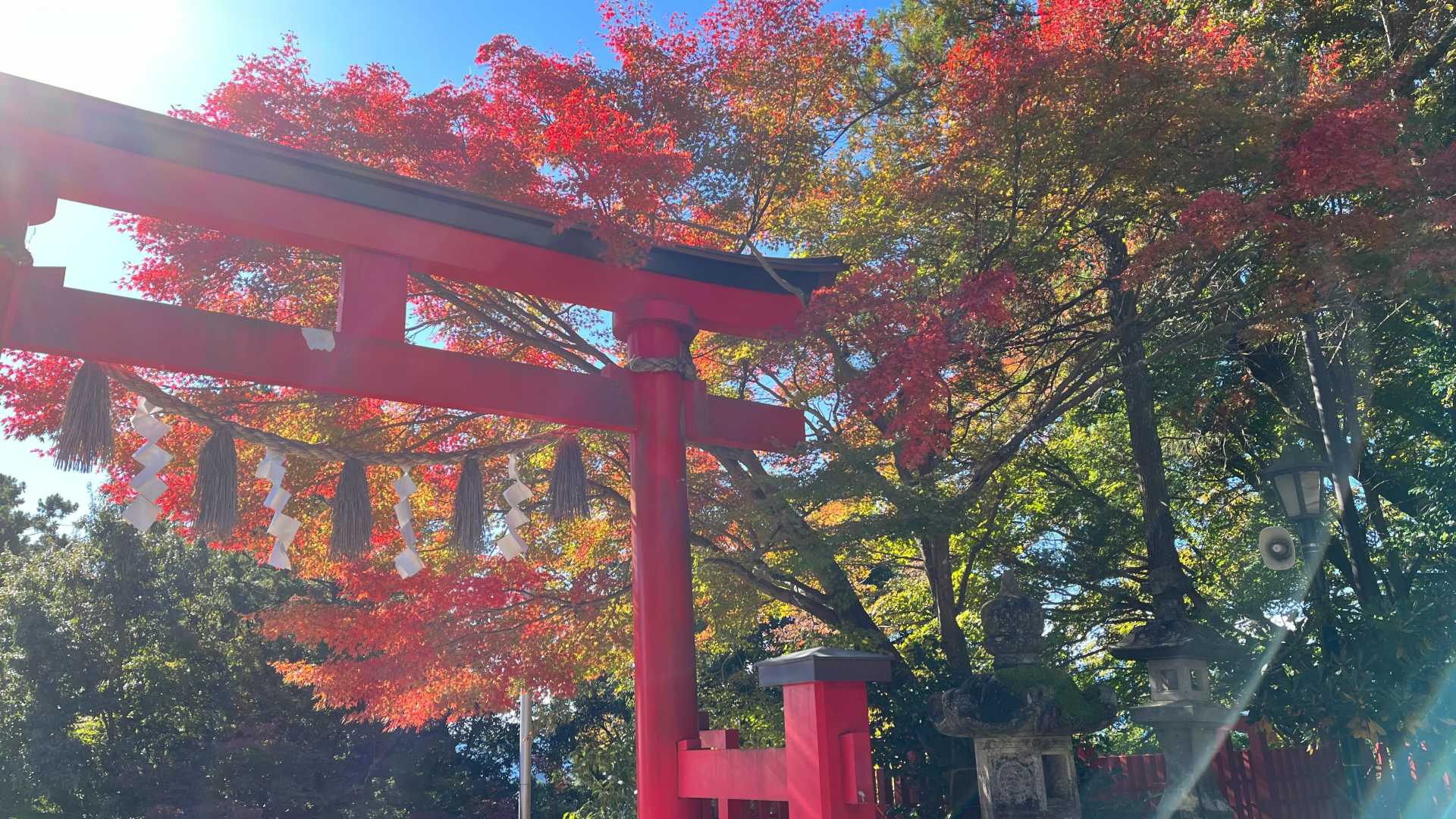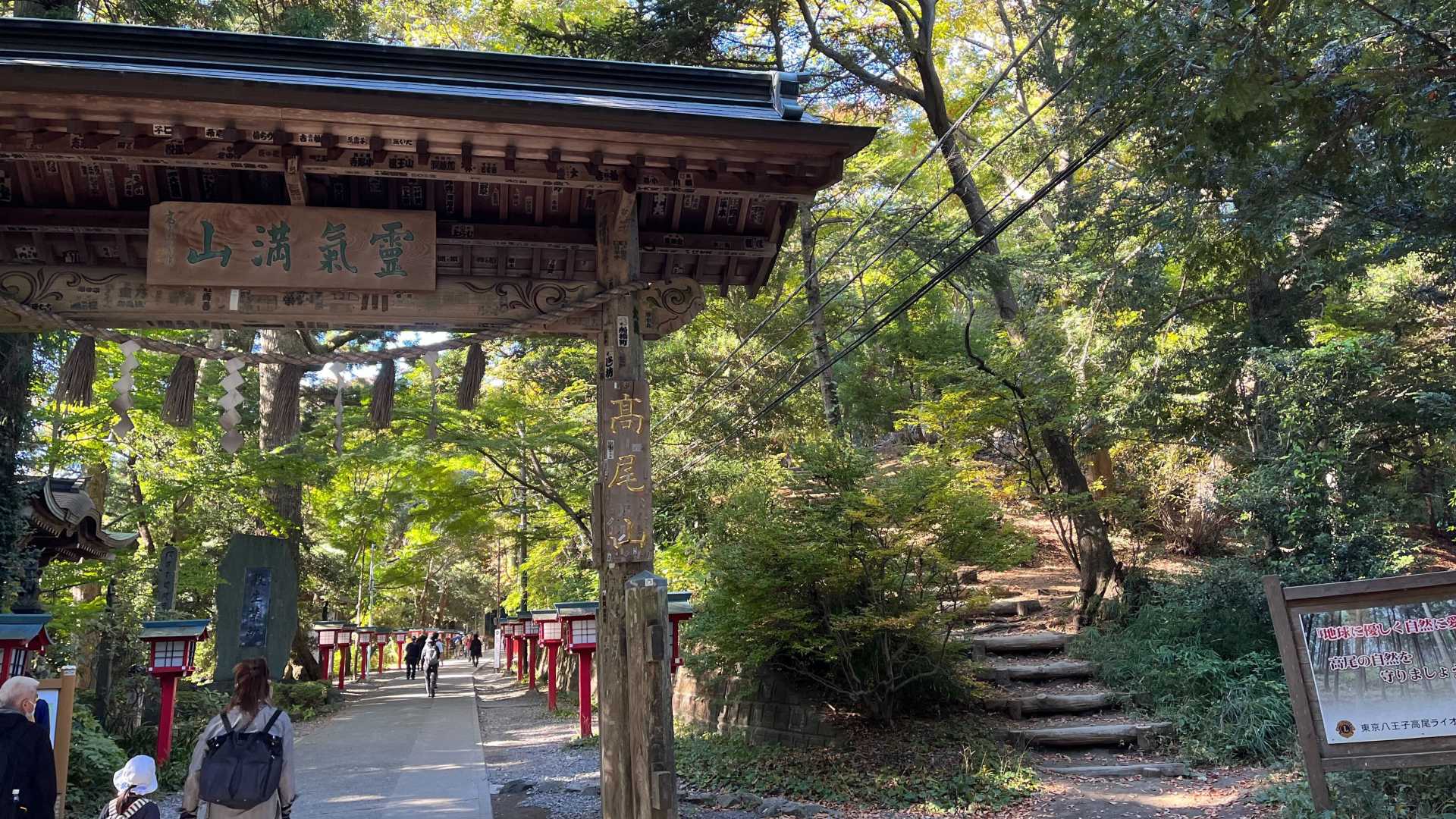 The round trip takes about three hours at a leisurely pace, especially if you're stopping to appreciate everything this spiritual place has to offer. Keio Takaosan Onsen Gokurakuyu makes for a great post-hike relaxation spot, or you can head to one of the many traditional eateries to order a feed. Cold soba noodles with dipping sauce are a huge shout.
Takaosan is only about an hour away from Tokyo, if you catch the JR line from Shinjuku Station to Takao Station. From there, transfer to Keio local line and hop off at Takaosanguchi Station.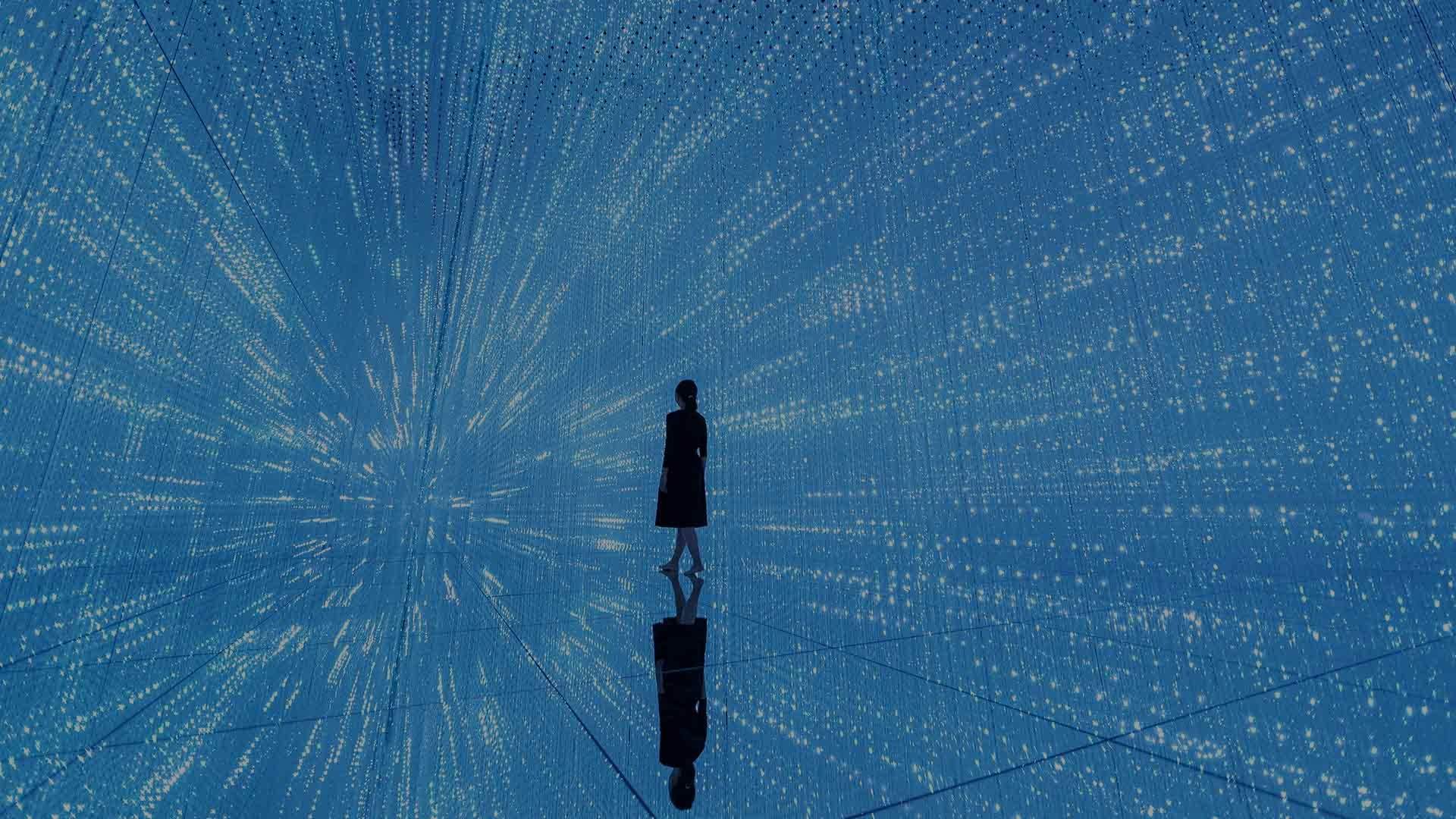 Koto, Tokyo
Wander barefoot through the immersive teamLab Planets
During the ten-minute safety briefing, visitors are told the exhibition is strictly barefoot-only. Also, make sure your pants are rolled up to your knees, the cheery induction video warns in a mixture of Japanese audio and English text. If you're wearing a skirt, shorts can be provided since many of the spaces have mirrors on the floor.
This is the first indication teamLab Planets is not your ordinary art gallery. A must-see destination in Toyosu, the immersive exhibition plays on your sense of smell, sight and touch.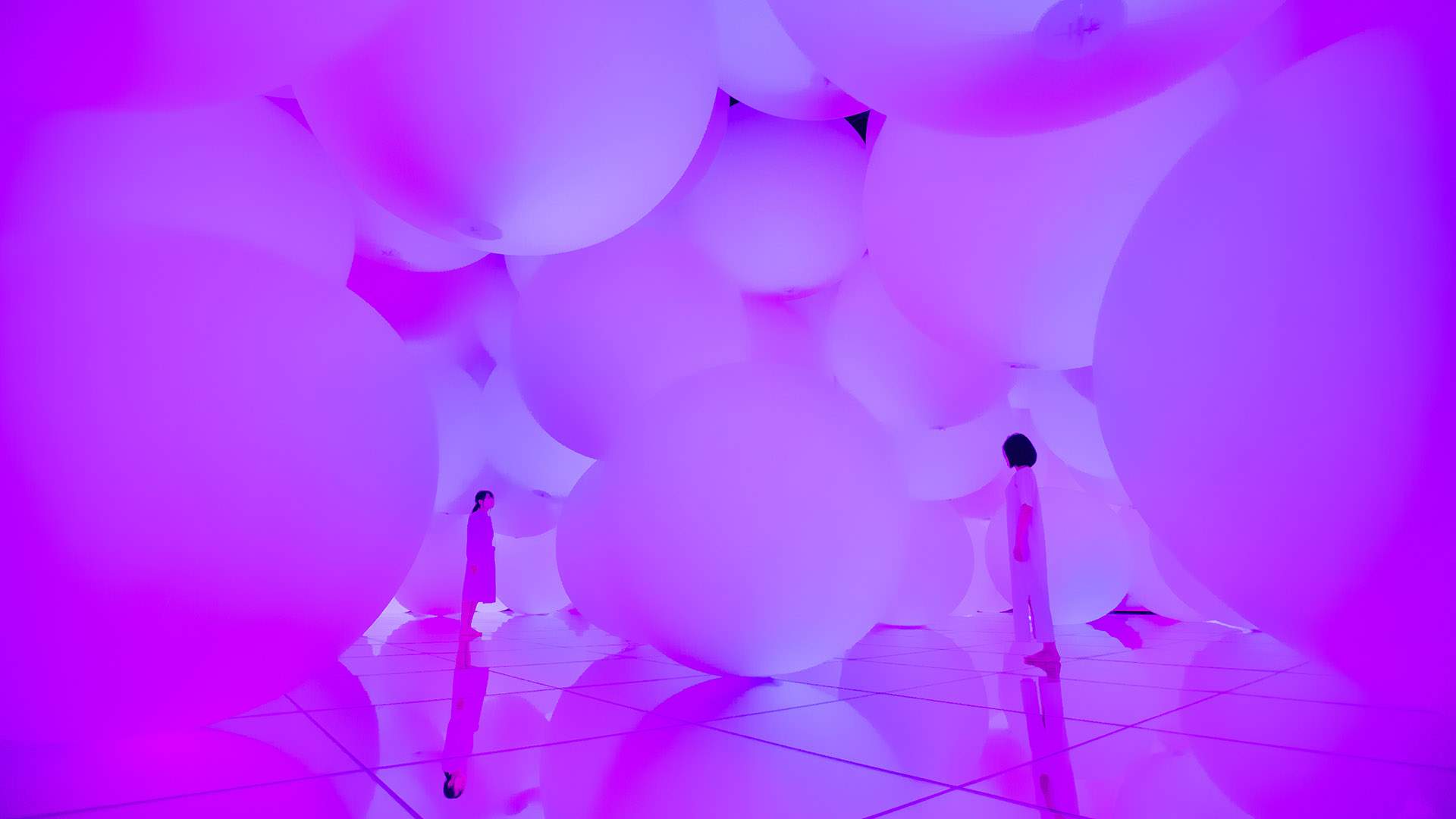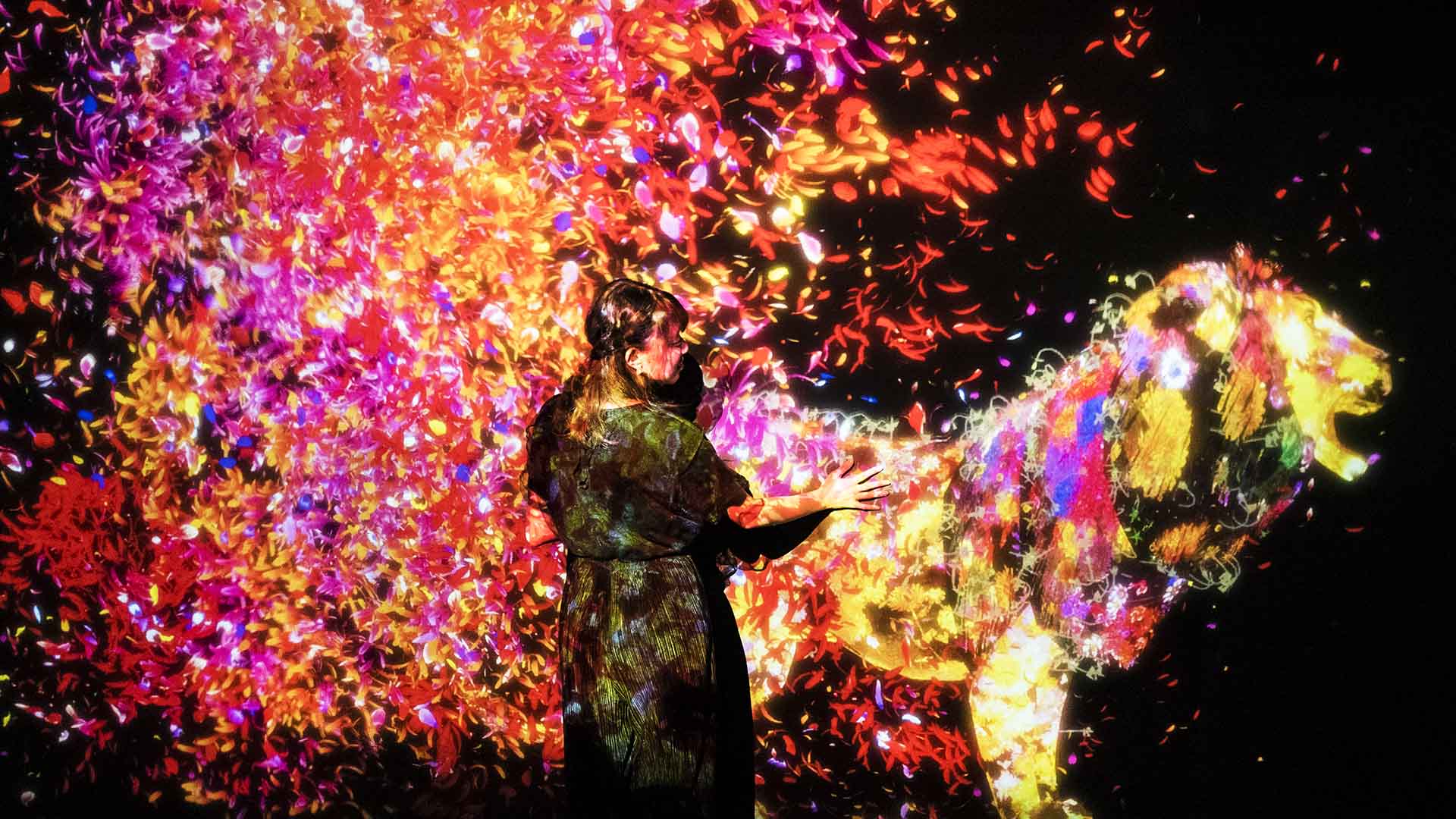 Each kaleidoscopic artwork is ever-changing and wonderfully surprising. It's undoubtedly best experienced without any spoilers but as a taster, this writer's favourite installation involved digital koi fish projected on warm, bath-like water. The koi are influenced by the movement of people and other fish — if something disrupts a koi's journey, they burst into seasonal flowers and disappear. The artwork is rendered in real-time, so each experience is entirely unique.
Visit in the morning to avoid queues and book ahead if you can.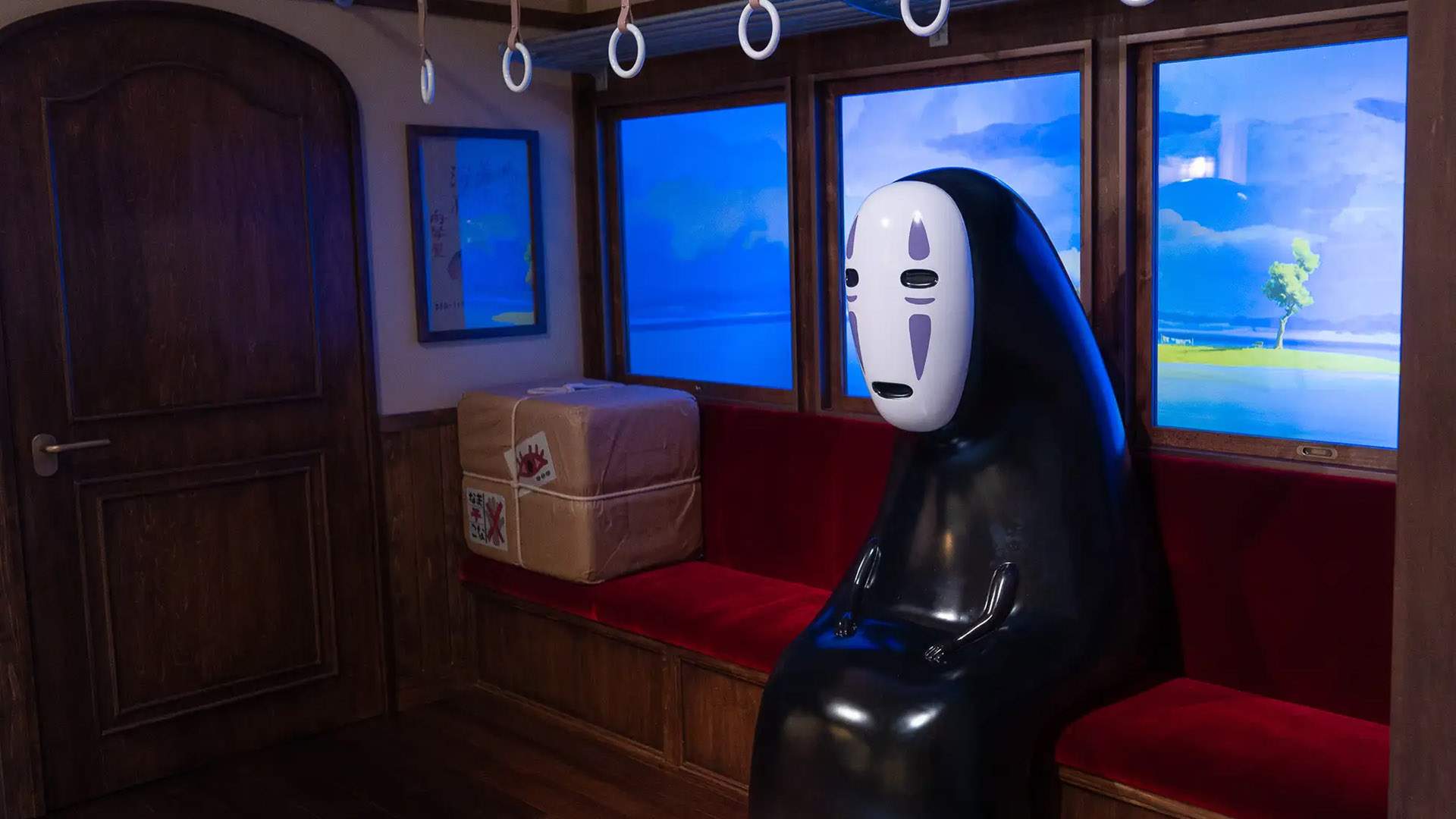 Nagakute, Aichi
Get Spirited Away at Studio Ghibli's Theme Park
Japan's beloved Studio Ghibli officially launched its first amusement park, dubbed Ghibli Park, in early November, 2022. The Aichi Prefecture Expo Park venue currently features multiple exhibition spaces, which includes a cinema dedicated to Ghibli shorts.
Thirteen large-scale recreations of famous scenes from the adored Japanese animation house are a delight for all ages, while another exhibition focuses on Ghibli's particular knack for drawing realistic and mouth-watering food.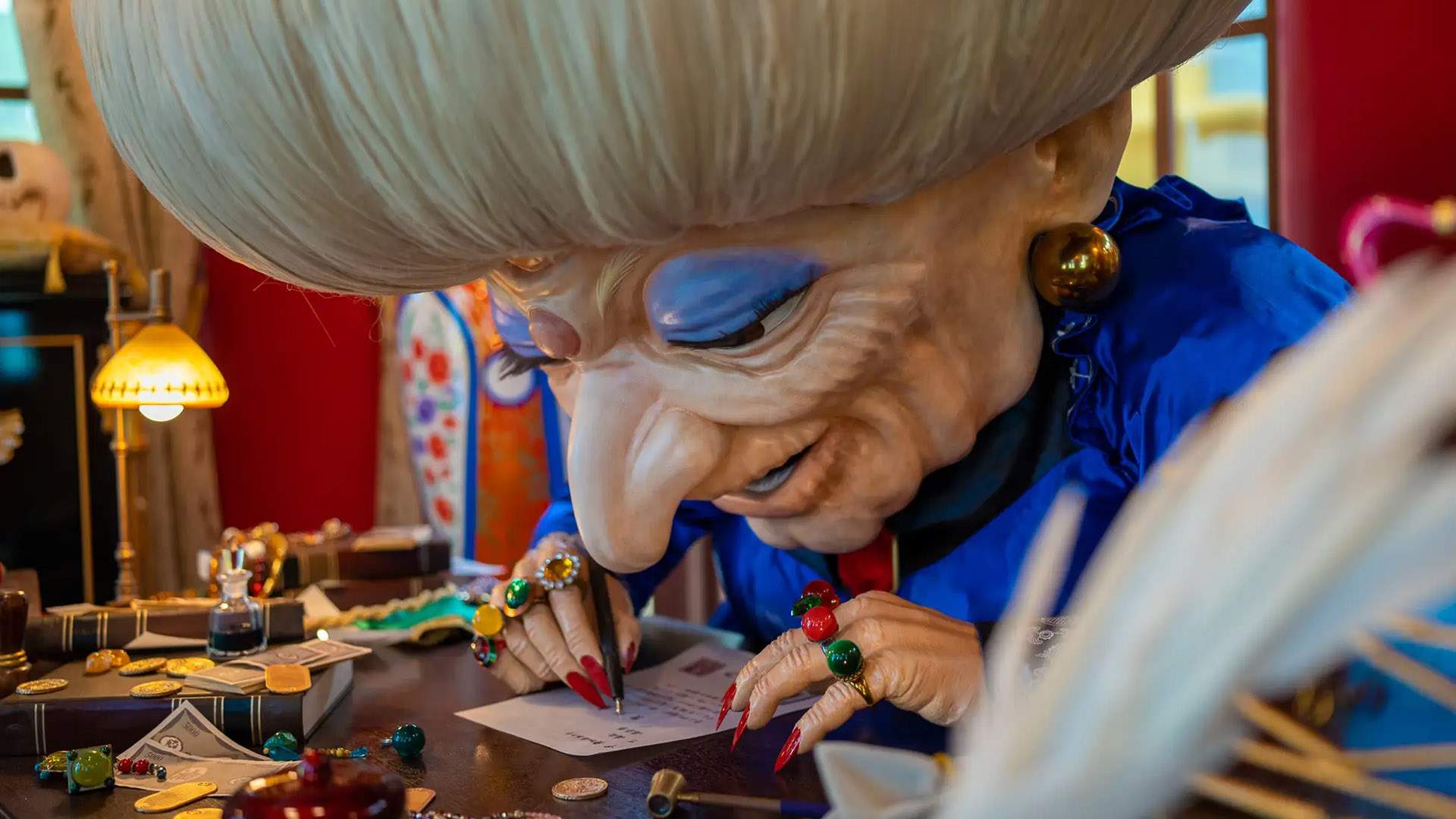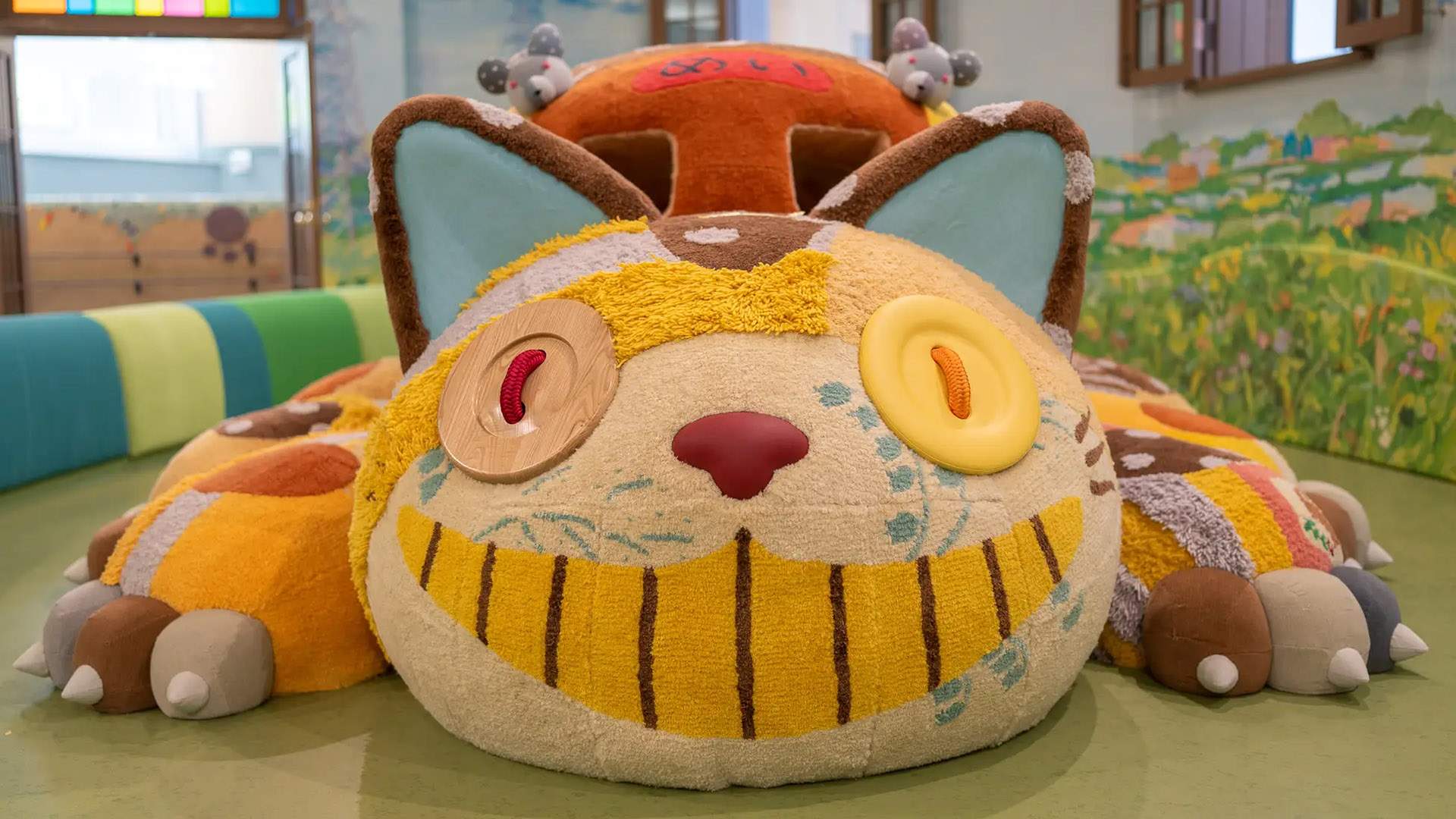 Guests can also explore the antique shop and verandah from Whisper of the Heart, and Satsuki and Mei's house from My Neighbour Totoro. Ghibli's warehouse store boasts souvenirs galore, while themed eats and drinks take cues from The Wind Rises.
This is the first of three phases, with more to come. Bookings are required, opening at a specific time and day each month. For example, tickets for mid-March through to the end of April 2023 will open at 2pm, January 10, 2023 (Japan time).
While not technically in Tokyo, it's very achievable as a day trip and well worth the travel. Catch a Shinkansen to Nagoya, then transfer to a shuttle bus at Meitetsu Bus Center at Nagoya Station, which will drop you outside the park gates.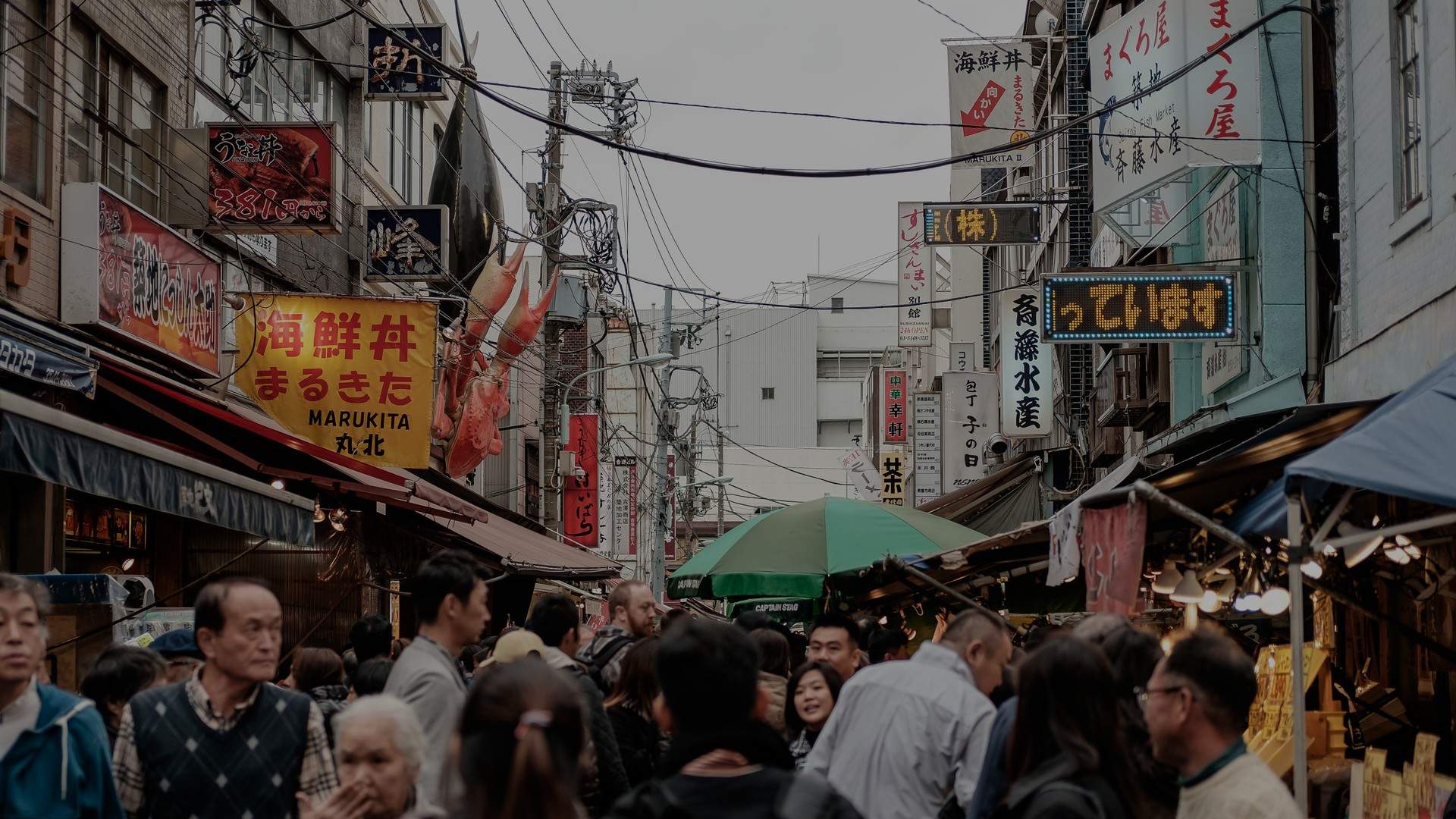 Chuo, Tokyo
Take yourself on a roaming food and drink tour
Anthony Bourdain wrote about Tokyo back in 2013: "If I had to eat only in one city for the rest of my life, Tokyo would be it. Most chefs I know would agree with me."
It's high praise, but Tokyo is able and eager to meet expectations. It would be a wasted trip not to visit both the Tsukiji outer market and the newer Toyosu Market. Tsukiji's inner market, famous for live tuna auctions and a popular tourist destination, has closed — but many of the original vendors and restaurants still trade at Tsukiji outer market.
Arrive early to enjoy the freshest seafood for breakfast, including fatty tuna, plump prawn nigiri, grilled unagi and sea urchin rice bowls. If you want to mix things up a bit, Onigiriya Marutoyo offers quintessential Japanese rice balls filled with options including roasted fatty mackerel, salmon and whole fried shrimp. Or, follow the queues to Kitsuneya, which serves some of the most tender beef gyudon for a little over $7. Equally as delicious is the horumon don (offal with rice), which you can also order as a side serving if you just want a taster — horumon-ni.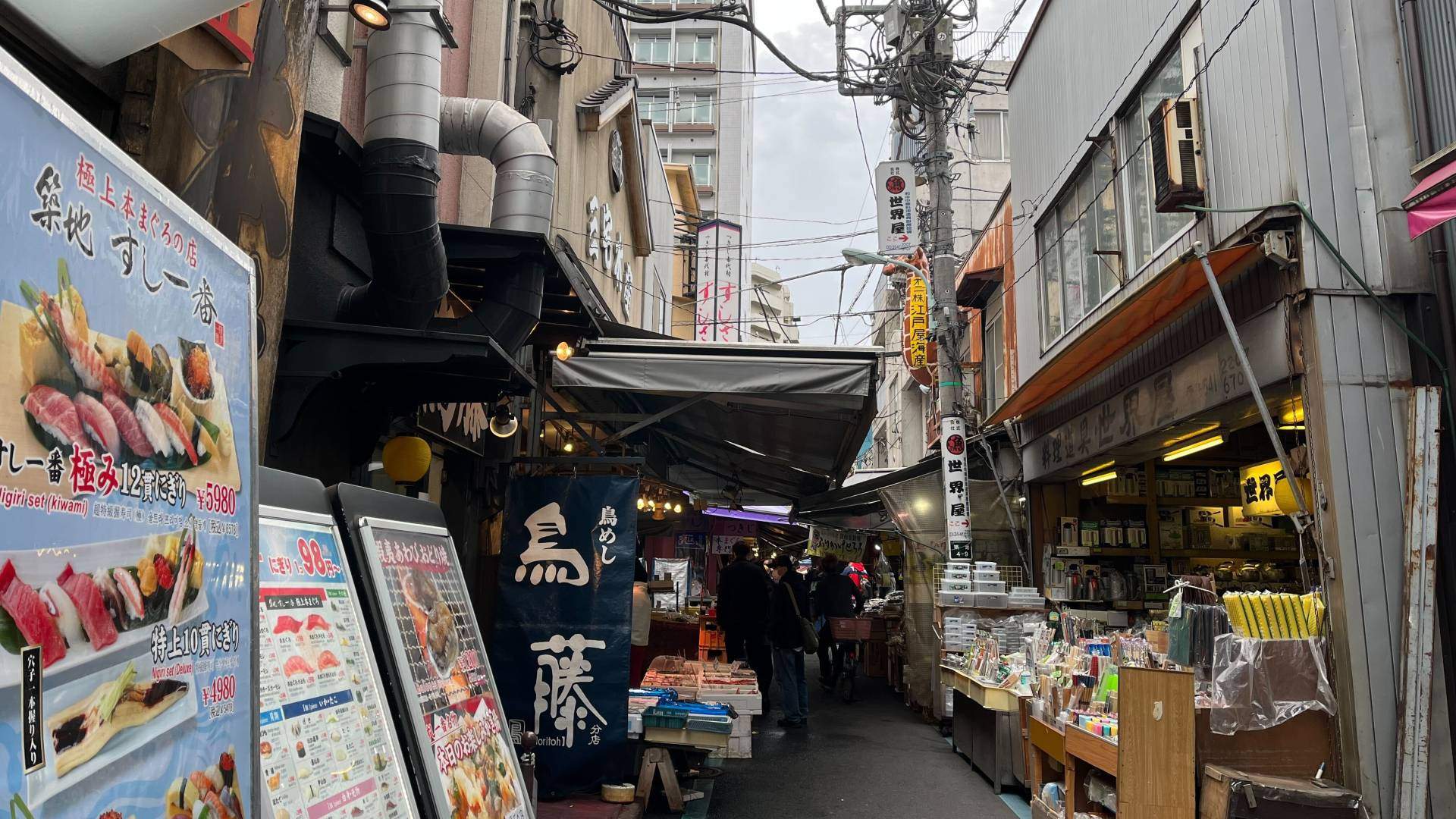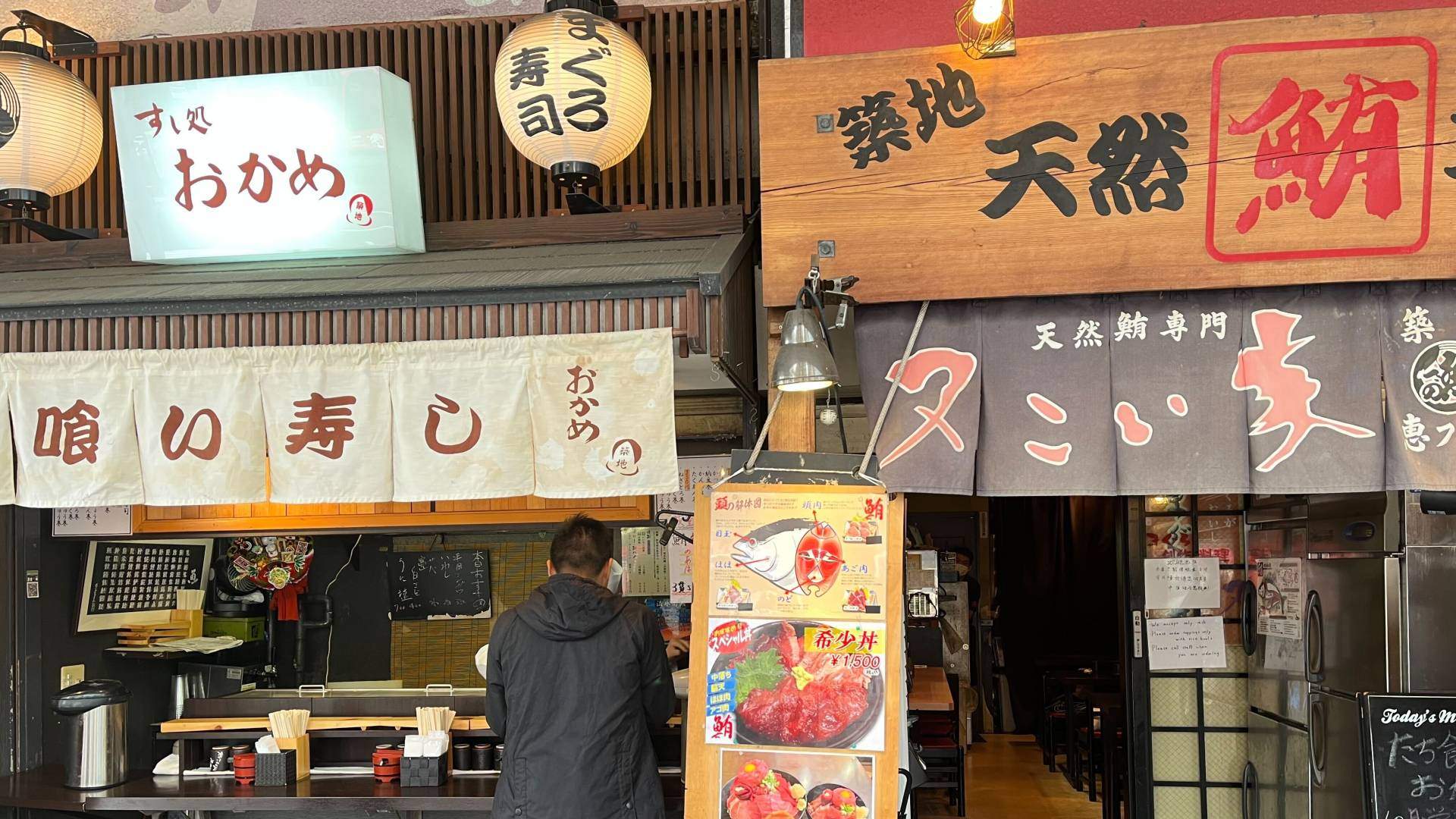 Toyosu Market is the new home to Tokyo's tuna auctions and offers a more sterilised viewing option for tourists. The food is equally as fresh as Tsukiji and worth a visit.
Other culinary recommendations if you can find them on your journey: sushi bullet trains (Uobei is excellent, cheap and conveniently located in Shibuya), traditional izakayas (Omoide Yokocho is a popular laneway and doubles as a busy nightlife area), Ramen Street under Tokyo station, DIY okonomiyaki, omurice and any yakitori bar you stumble across.
You'd need particularly poor luck and a bit of determination to find a bad meal in Tokyo. With this safety net in mind, I encourage you to follow your nose through your walking tour of the city. I've always found the best culinary adventures come from the unexpected.
Images in order of appearance: Jezael Melgoza, Clay Banks, Ellen Seah, Markus Winkle, Ellen Seah, The Infinite Crystal Universe, 2018, Interactive Installation of Light Sculpture, LED, Endless, Sound: teamLab © teamLab, Expanding Three-Dimensional Existence in Transforming Space – Flattening 3 © teamLab, Animals of Flowers Born in the Flower Forest, Symbiotic Lives, 2018, Interactive Digital Installation, Sound: Hideaki Takahashi © teamLab, Studio Ghibli ©, Leng Cheng, Ellen Seah.
Concrete Playground travelled to Tokyo as a guest of Jetstar. 
Concrete Playground Trips
Book unique getaways and adventures dreamed up by our editors