New Zealand Pop-Punk Band Goodnight Nurse Are Reuniting to Open for My Chemical Romance Next Month
Start practising your scream-singing — Joel Little, Jaden Parkes and Rowan Crowe are heading back to the stage.
Break out the waistcoat and tie a flannel shirt around your waist. One of New Zealand's most beloved pop-punk trios Goodnight Nurse is emerging from their hiatus to open for one of the biggest emo bands in the world.
If you're a big fan of emo outfit My Chemical Romance you've probably one of the thousands who've already scored tickets to their New Zealand show this March — 16 years after their last Aotearoa performance. After their last attempt to head to our shores in 2020 was thwarted due to the pandemic, the reunited My Chemical Romance announced earlier in 2021 that they'd tour Australasia in 2022. Then those gigs were pushed back to 20203 — meaning the third attempt is finally almost upon us.
Hopefully, the third time will prove the charm for Gerard Way and co — and for music lovers eager to grab their eyeliner, don every black piece of clothing in their wardrobe, relive their angsty emo teenage years and let out three cheers.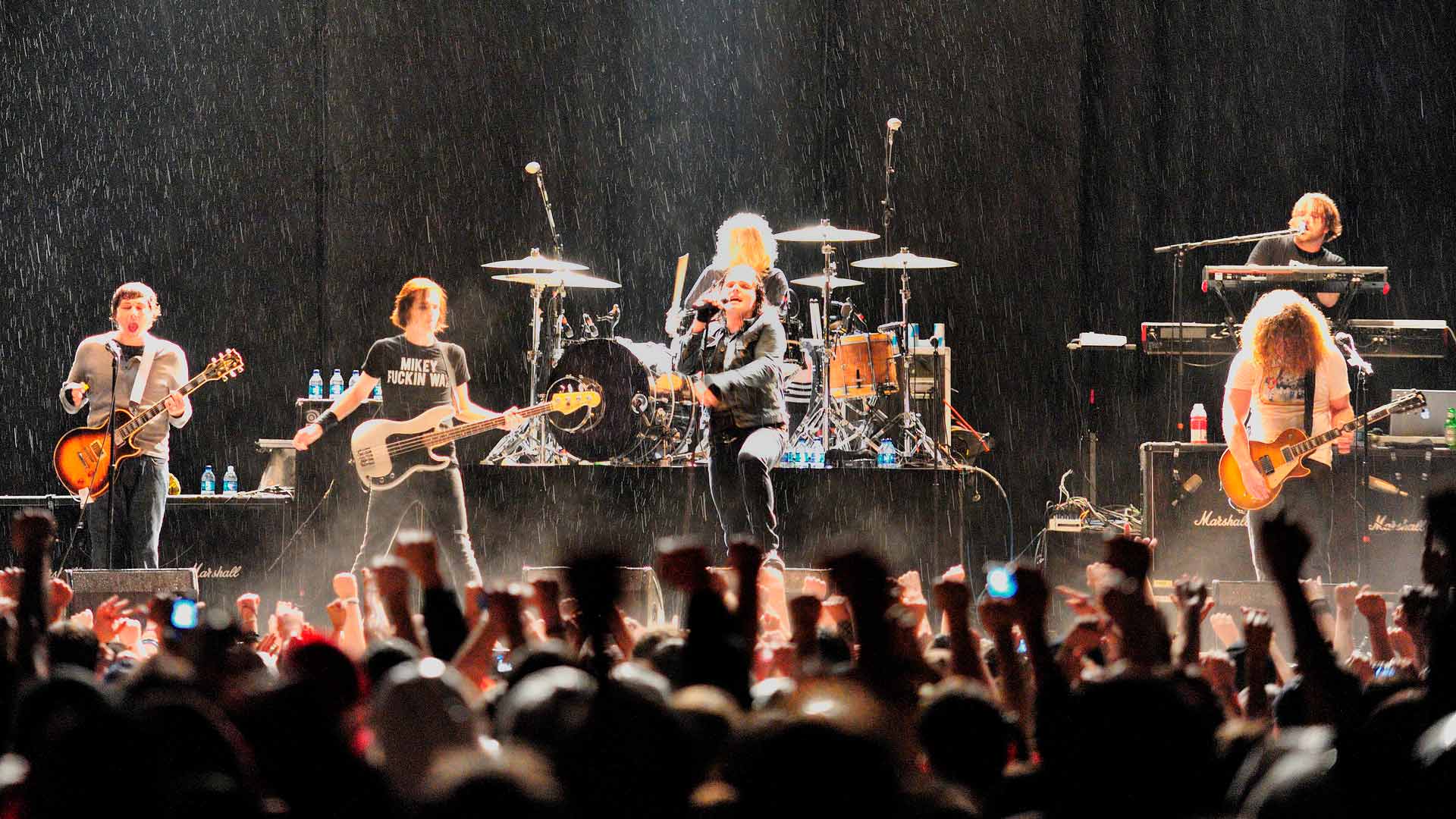 If that's not enough of an incentive, we've got big news for New Zealand-based emos (of both the former and present varieties). Our own Goodnight Nurse are ending their 13-year hiatus for one night only to open for MCR.
That's right — the ionic trio of Joel Little, Jaden Parkes and Rowan Crowe are returning to the stage. Apologies to Lorde, Taylor Swift and any of Grammy-winning producer Little's other artists who may need him for the evening.
"We started making music again to have fun with our friends and just for the simple joy of doing it. Playing these songs live again takes you right back to that feeling," drummer Jaden Parkes said in a statement.
So if you've been waiting for over three years to see My Chemical Romance live, hopefully this stacked lineup — including rock bands Miss June and Lips — makes the wait more than worth it.
Start practising your scream singing now.
New Zealand's Goodnight Nurse is reuniting for one night only, supporting My Chemical Romance during their New Zealand show at Western Springs' Outer Fields on Saturday, March 11. GA tickets are still available from LiveNation.
Concrete Playground Trips
Book unique getaways and adventures dreamed up by our editors