Six Artists Creating Powerful Contemporary Works in Wellington
Delve into the spectacular world of contemporary Kiwi art.
in partnership with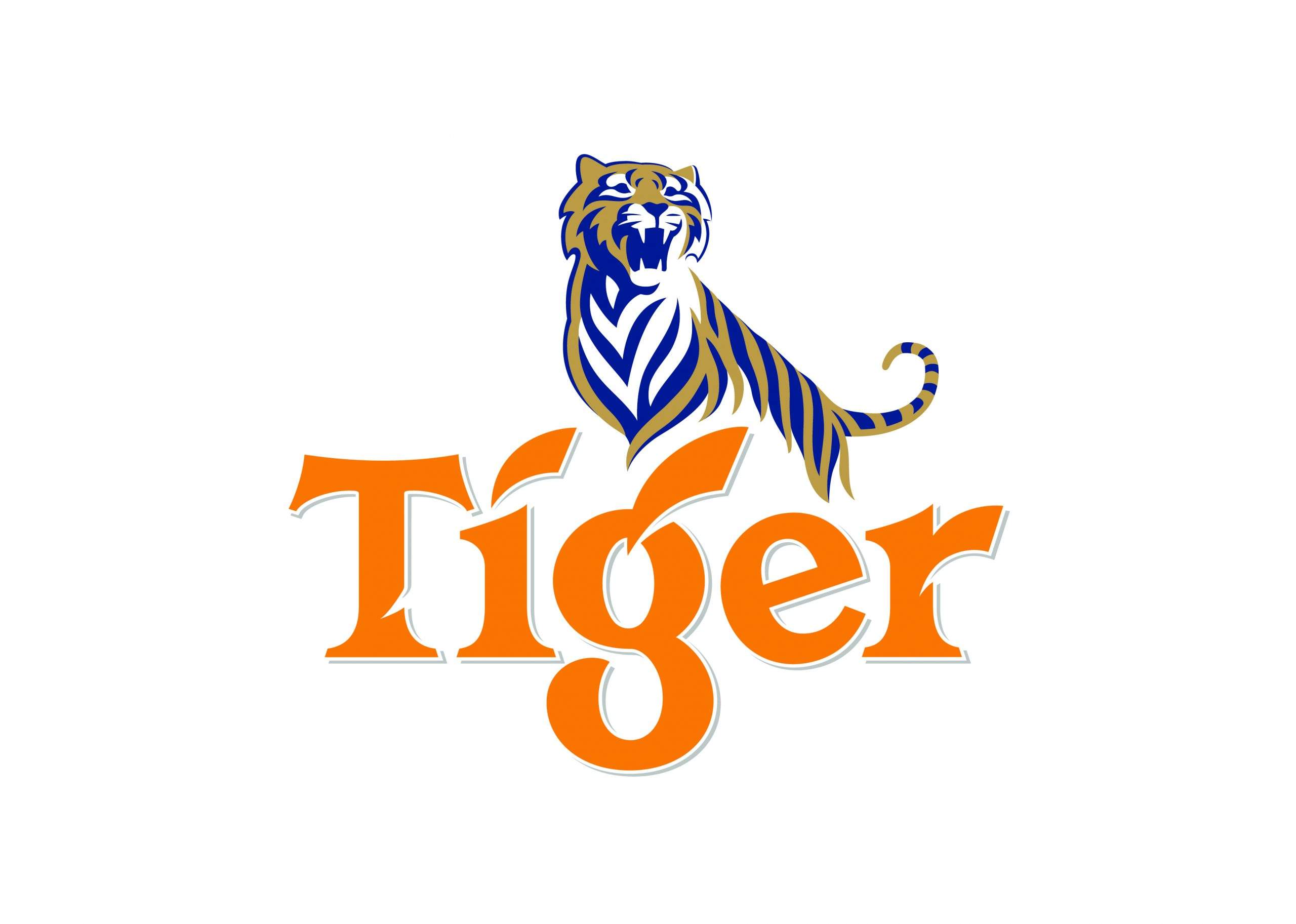 Wellington has a wealth of artists making cool stuff — from dance, music and street art to film and virtual reality. We aren't shy about experimenting and pushing the bounds of contemporary art — they don't call it the creative capital for nothing. Together with Tiger, we've pulled together a list of six artists making kickass contemporary art in Wellington.
BORDERLINE ARTS ENSEMBLE
Borderline Arts Ensemble is a dance theatre collective which has been around since 2015. Founded by dancer/choreographer Lucy Marinkovich and her jazz musician/composer partner Lucien Johnson, the collective creates visceral theatrical works which have earned them numerous accolades and festival spots. Borderline's work always has an interesting cycle of talented collaborators and cleverly researched concepts and themes. The company prides itself on being able to create work in all manner of spaces, from the typical theatre setting to shipping containers and train stations. Their 2015 work, Lobsters, was a love letter to the work of the surrealists and to love itself, and it quickly put them on the arts map. With a stunning ability to combine dance, live music and spoken word, audiences are guaranteed a powerfully, unique theatre-going experience. Their latest work, Strasbourg 1518, delves into the bizarre dance epidemic that took place in Strasbourg and brutally examines the human condition and the politics of existence; an eerily poignant piece developed even before our very own pandemic. Borderline is proving to be connoisseurs of the contemporary and champions of experimental art.
KERRY ANN LEE
You might recognise Kerry Ann Lee's punk-rock, collage-kitsch style of work from Te Papa, The Dowse or the Courtenay Place lightbox exhibitions. A visual multi-media artist, Kerry Ann's work usually takes inspiration from the Chinese Diaspora (she has Cantonese roots) and is presented as cut-and-paste collection of juxtaposing images. You might find a clean-cut of Bruce Lee next to an image of a Terracotta Warrior or illustrations of joyful Chinese children in Wellington's cable car — her artistic power is in her love for the disparate. Her creations might seem reminiscent of the 'I Spy' books we devoured as children at first glance, but on closer examination they turn into an expression of social and cultural identity and what home means. In 2018, Kerry Ann was commissioned to create Return to Skyland, an immersive and social environment alongside the Te Papa Terracotta Warriors: Guardians of Immortality exhibition. Most recently her vibrantly intriguing works have appeared in the Courtenay Place Lightboxes as part of the 2021 Chinese New Year Festival.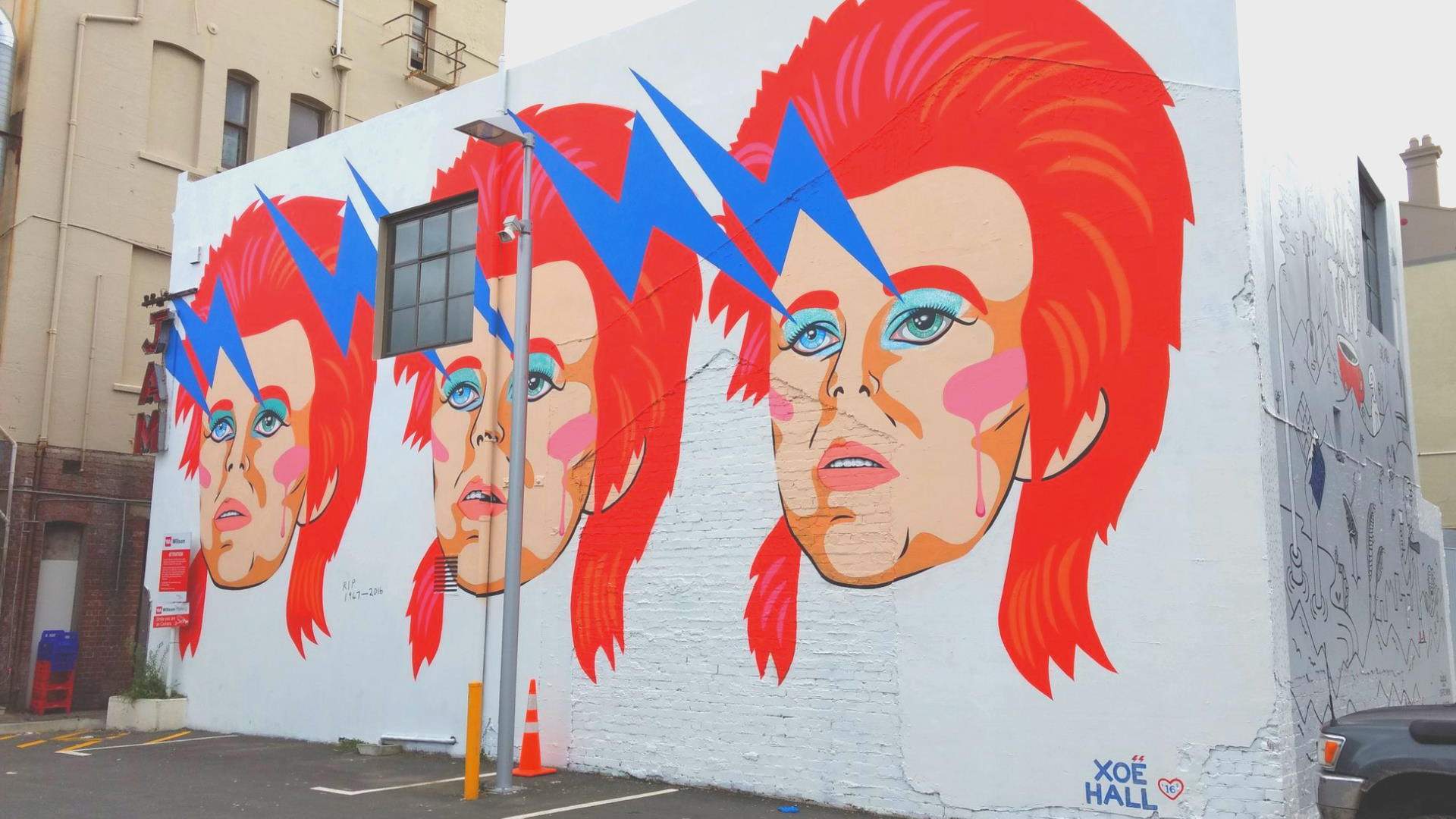 XOË HALL
You're probably familiar with the iconic Bowie mural staring dreamily across Ghuznee Street and you've probably seen the larger-than-life murals on the outer walls of Massey University. What do these artworks have in common? Xoë Hall of course. Xoë is an iconic Pōneke-based painter, illustrator and muralist who has been enlivening Wellington streets with her fashionably edgy works long-enough to become a local legend. She isn't shy about compelling mythology and modernity to collide and like the bodacious women in her creations, Xoë exudes power and independence. Her work has often been described as subversive and she herself has talked about her own rejections in the traditional art world. Over the years her talent has traversed mediums, from city walls to children's books, clothing and album artwork — everything she touches turns to glitter. She's also wrangled some killer collaborations with the likes of Hunters and Collectors, Gina Kiel and Tama Iti.
TAKI RUA PRODUCTIONS
Taki Rua has been telling Māori stories through theatre since the 1980s. Now based in a studio space on Taranaki Street, the company has expanded its creative portfolio to include dance, music and educational programmes. Telling important indigenous stories with a contemporary lens, it has been leading the charge in creating distinctive and ever-evolving Māori theatre to much acclaim. Working with range of talented artists (writers, dancers, musicians, visual artists), including the likes of Taika Waititi, Jermaine Clement, Taki Rua seeks to connect with past, present and future, to ensure that the Māori voice remains strong and heard. One of their most ambitious projects to date, Tiki Taane Mahuta, featured aerial performance, contemporary dance, kapa haka, mau rākau, hip hop, and live music by Tikki Taane and Shapeshifter's Sam Trevethick — a testament to their boundary defying approach and creative prowess. Taki Rua is always sure to challenge audiences and create theatre experiences that leave you feeling invigorated emboldened. They are currently on tour with Sing to Me, a modern love story inspired by Māori mythology and the nuances of living in a multi-cultural world.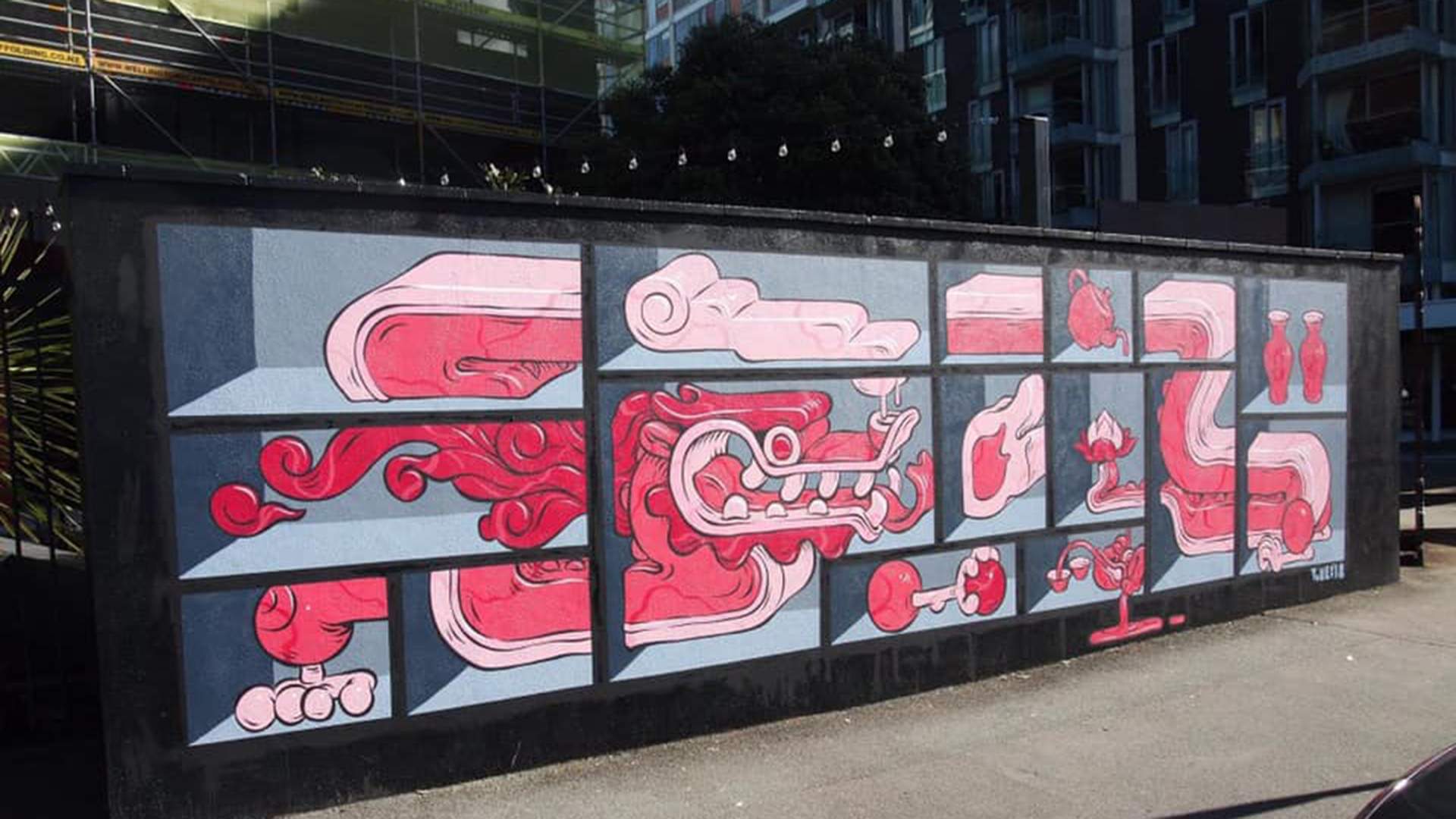 T-WEI

T-Wei is a multidisciplinary artist and illustrator, whose work you will most certainly recognise from Wellington's walls. This contemporary wizard has a shy disposition and is possibly one of the most modest people you will meet, almost worlds apart from his hallucinogenic creations. T-Wei takes his inspiration from vintage cartoons and bootleg toys and he has an incredible proclivity for creating work that is open to personal interpretation — you might see nothing or you might see something a hundred different ways. While he likes to remain fairly anonymous, T-Wei has caught the attention of art lovers and experts worldwide. He has featured in Rolling Stone magazine, exhibited in contemporary art museums and festivals around the world. Recently he collaborated with Sideshow Collectibles on designer toys and a Marvel-licensed print.
JASMINE CHALMERS
Wellington-based Jasmine Chalmers is a young, emerging photographer with a penchant for the otherworldly and slightly macabre. Her photographs take everyday objects and position them in a way that hints at something beyond this realm — a rose isn't always just a rose. Inspired by her love of all things vintage, Jasmine likes to breathe new life into the pieces she has picked up trawling through op shops. She describes her art practice as an opportunity to run away with the fictional narratives in her head and to feel emotional resonance. Her work has already been exhibited in the Te Auaha Gallery, Suite Gallery on Cuba Street, Wellesley College, Auckland's White Studios and as part of the NZ Art Show Online. At the moment you can view Jasmine's work on her website, where she hosts her incredible concept work and stunning portraits. You even snag yourself a couple of pieces for your walls.
For more inspiration, visit instagram.com/Tigerbeernz.
Concrete Playground Trips
Book unique getaways and adventures dreamed up by our editors