ARTS & ENTERTAINMENT
Smash-Hit West End Musical 'SIX' Is Coming to Wellington
The pop song-laden tale of Henry VIII's six wives will land in July.
Smash-Hit West End Musical 'SIX' Is Coming to Wellington
The pop song-laden tale of Henry VIII's six wives will land in July.
---
Popular West End musical SIX is set to make its New Zealand debut in Wellington this July.
The Australian production of the acclaimed UK show — a pop song-laden tale of Henry VIII's six wives — is set to completely sell-out for nine weeks at the Sydney Opera House, before heading to Melbourne, Adelaide and eventually the Wellington Opera House. 
Since its debut at the 2017 Edinburgh Fringe Festival, the production sold out an extended run on London's West End, captivated full houses in Chicago, Boston and Edmonton, and is set to hit Broadway on March 12.
Director Lucy Moss has now entered the record books as the youngest female director to direct a Broadway musical, having co-written the production with her fellow Cambridge University Musical Theatre Society peer Toby Marlow.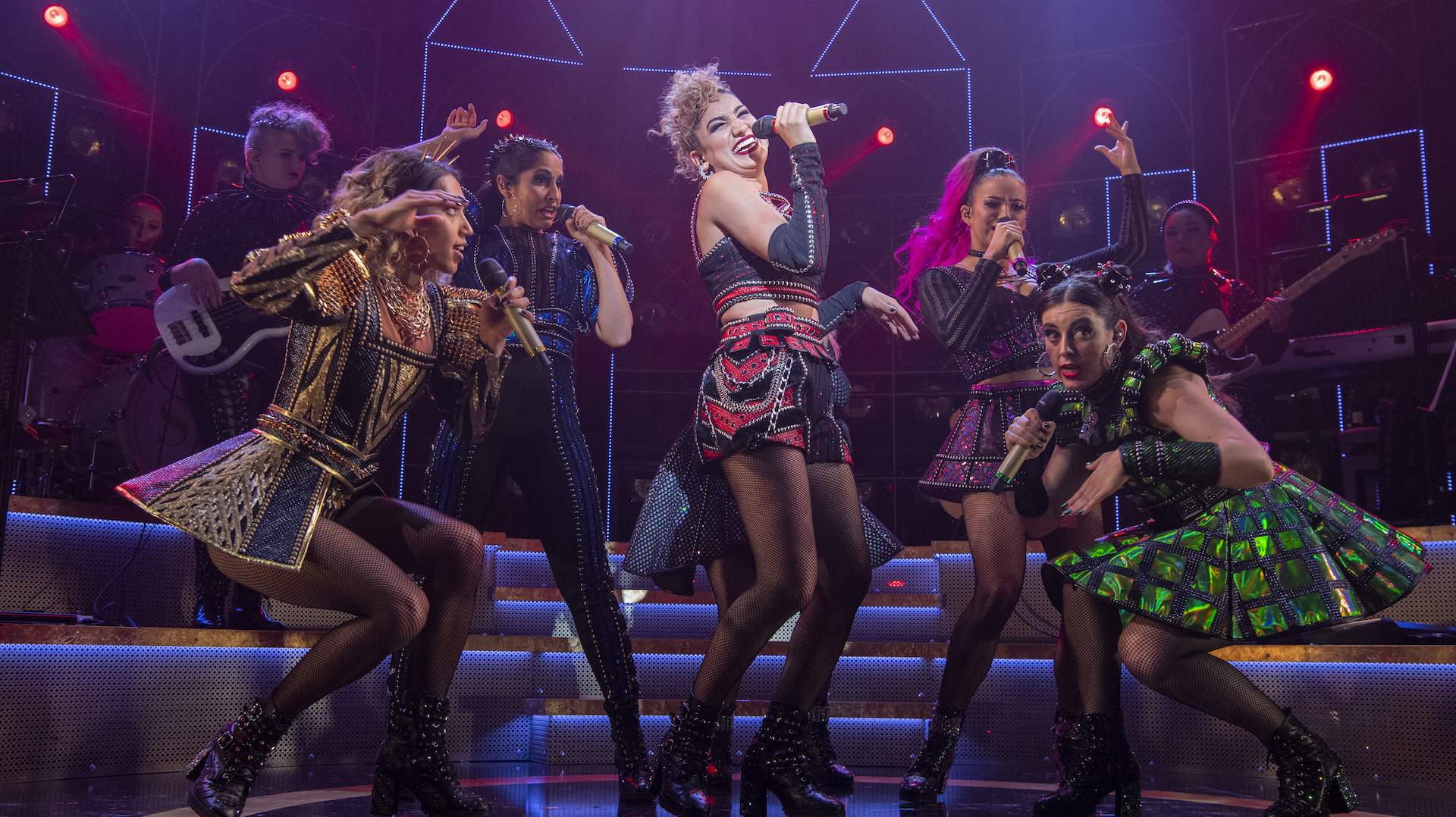 The production's soundtrack has taken off around the world, bringing in more than 300,000 streams per day — making it the second highest-streaming soundtrack in the world, second only to the Hamilton original cast recording.
Henry's wives are no longer in the shadows of the King, as they tell their tales through the anthems of pop queens including Adele, Ariana Grande and Lily Allen. The Australian show features established musical theatre performer Chloe Zuel as Henry's first wife Catherine of Aragon, while newcomer Kala Gare takes on the role of rule-breaking Anne Boleyn. Loren Hunter is loyal third wife Jane Seymour, Kiana Daniele stars as Anne of Cleves, fifth wife Katherine Howard is performed by Courtney Monsma, and Vidya Makan stars as Henry's final wife Catherine Parr (who outlived Henry by one year). Joining the queens is an all-female band and backing vocalists Ella Burns, Karis Oka and Shannen Alyce Quan.
SIX has been described as a "riotous explosion of wit" by USA Vogue, while the London Evening Standard said the show was a "kick-ass musical about Henry VIII's wives [that] channels its inner Beyonce".
The New Zealand season of SIX begins at the Wellington Opera House on July 9, with tickets on sale from February 21. For more information, visit sixthemusical.com.
Published on February 12, 2020 by Greta Yeoman