Netflix's 'Squid Game' Reality Competition TV Show Will Arrive in November — and It Has a Trailer
'Squid Game: The Challenge' will see 456 players will compete to win $4.56 million — including by facing the creepy 'Red Light, Green Light' doll.
"Attention players: you will now compete for our biggest cash prize in reality-show history." They're the first words spoken in the new teaser trailer for Squid Game: The Challenge, aka the competition series that was always going to happen when Squid Game became a massive Netflix success. Once more, 456 players come together. And, they will indeed compete to win $4.56 million. There's no murder this time, however — nor fictional thrills.
If you're one of the hordes of viewers who watched Squid Game when it instantly became one of the best new TV programs of 2021, as we all are — and you thought that playing hopscotch, marbles, sugar honeycombs and tug of war sounds like fun, too — then you'll understand the concept at the heart of Squid Game: The Challenge. As seen in the just-dropped new sneak peek for the show, the whole pesky compete-to-the-death angle is missing, obviously, but everything about the series looks exactly like its inspiration otherwise. The red and green tracksuits, the games, the decor and, yes, the notorious Red Light, Green Light doll: they're all accounted for.
The reality competition TV show received the green light back in 2022, after the streaming platform had also confirmed that a second season of Squid Game itself was on its way. In June 2023, Netflix also announced that Squid Game: The Challenge would arrive in November. The service has now gone one better, locking in Wednesday, November 22 as the spinoff's launch date.
How does it work? Again, you already know the details. Those 456 folks — all ordinary people, and not actors — will try to score $4.56 million by playing a series of games inspired by the extremely fictional South Korean thriller, as well as a few new additions. Also, competitors will be eliminated as the games go on, and forming strategies and alliances will play a huge part.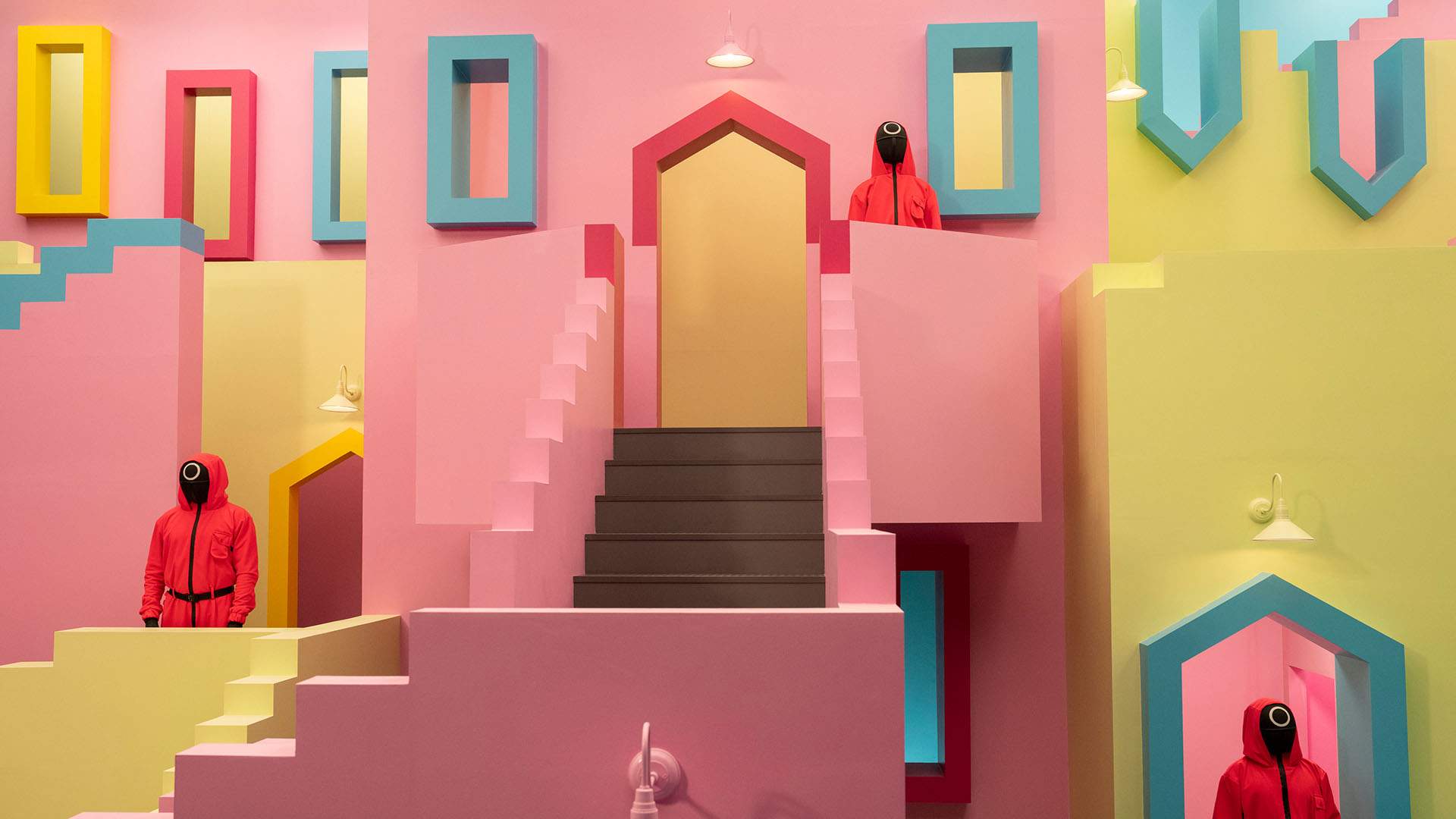 So, Squid Game: The Challenge is clearly designed to get as close to the OG Squid Game as possible, just without the body count. It's all being overseen by a Front Man, too, because of course it is. The results will unfurl over ten episodes, in what Netflix has dubbed "the biggest reality competition series ever". Well, it certainly has the biggest cast.
Making a gripping and brutal TV show that satirises capitalism, then bringing its games into real life does sound like something that might happen in Squid Game itself if the show was getting meta.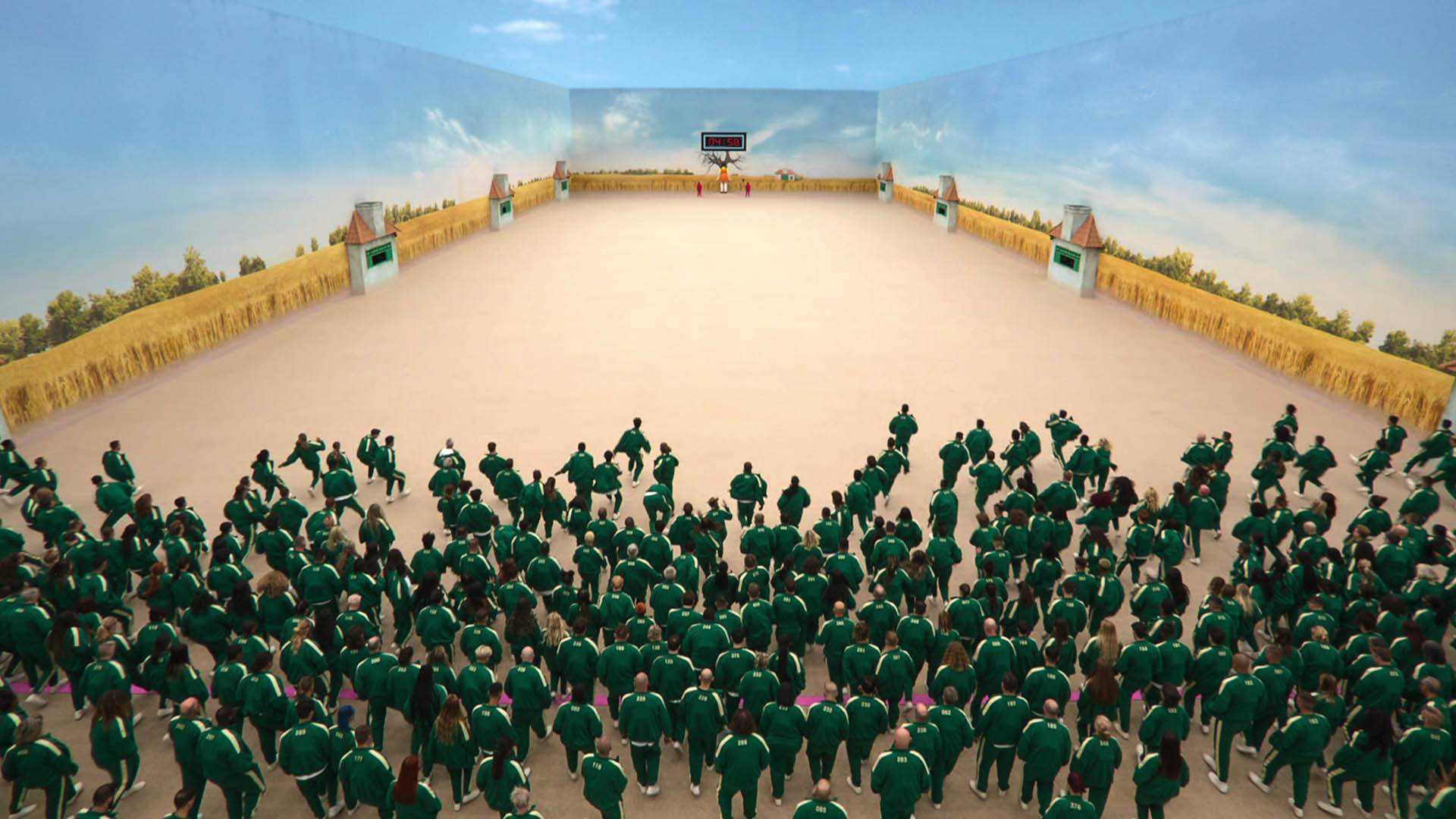 As for the second season the OG series, Squid Game's dramatised return doesn't yet boast a release date, but it does have a heap of cast members locked in. Lee Jung-jae (Deliver Us From Evil) returns as the show's protagonist Seong Gi-hun, while Lee Byung-hun (The Magnificent Seven) will be back as the masked Front Man as well. They'll be joined by Wi Ha-joon (Little Women) as detective Hwang Jun-ho, plus Gong Yoo (Train to Busan) as the man in the suit who got Gi-hun into the game in the first place.
A show about a deadly competition that has folks competing for ridiculous riches comes with a hefty bodycount, which means that new faces were always going to be essential in Squid Game season two. Yim Si-wan (Emergency Declaration), Kang Ha-neul (Insider), Park Sung-hoon (The Glory) and Yang Dong-geun (Yaksha: Ruthless Operations) will all join the series, but Netflix is keeping quiet about their characters at the moment.
Check out the latest teaser trailer for Squid Game: The Challenge:
Squid Game: The Challenge will hit Netflix in on Wednesday, November 22, 2023.
Squid Game's first season is available to stream via Netflix — we'll update you with a release date for season two when one is announced.
Images: Netflix.
Concrete Playground Trips
Book unique getaways and adventures dreamed up by our editors