DESIGN & STYLE
Ikea Furniture Will Soon Be Able to Wirelessly Charge Your Smartphone
The Swedish furniture giants are bringing wireless charging technology home.
Ikea Furniture Will Soon Be Able to Wirelessly Charge Your Smartphone
The Swedish furniture giants are bringing wireless charging technology home.
---
Charging your smartphone will soon be as foolproof as placing it on your coffee table. Taking already existing technology and fusing it into your own home, Swedish retail giants and regular media-baiting happening creators Ikea have jumped on wireless power capabilities to release built-in wireless charging furniture. According to the Wall Street Journal, this will be the first time built-in wireless chargers are available to consumers from a mass-market furniture retailer.
Ikea made the big announcement on Sunday at Barcelona's Mobile World Congress. They've recruited the likes of Qi for the collection, a wireless power standard from the Wireless Power Consortium (WPC). Alongside two other standards, this is one of the companies responsible for the wireless charging technology you would have already seen in airports, cafes and hotels and generally lost your shit over a few years ago. But until now, major furniture stores haven't taken advantage of the downright convenience of the technology, or the logic in embedding the charging capability in surfaces you already rest your smartphone on during charge times.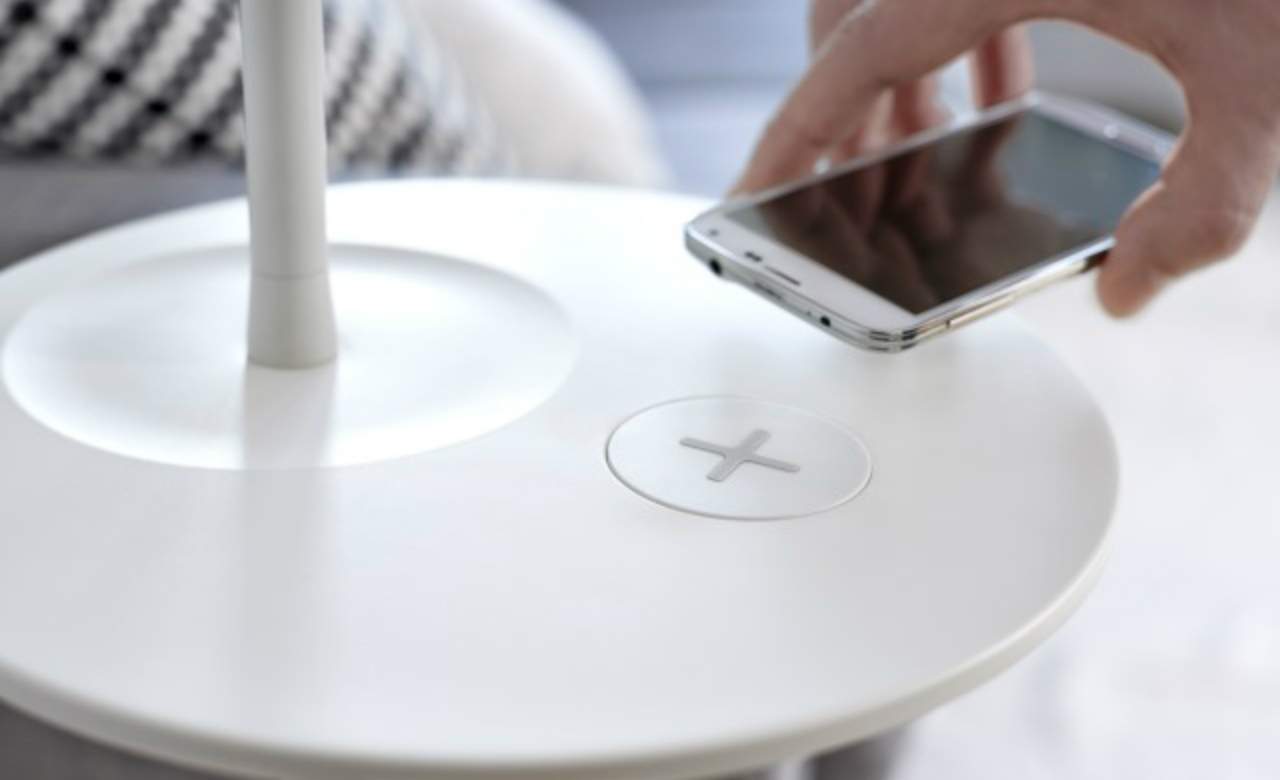 So how does it work? Qi does away with all those dastardly cables and the annoyance of choosing between model connections, as the furniture itself is the one plugged in. When switched on, the lamp base, coffee table or side table's energy or bookshelf transfers to your smartphone or tablet (yep, maaaaagic), depending whether or not it supports Qi charging — there's 81 Qi-compatible types of smartphone, but iPhones aren't one of them, sorry Apple fans. Apparently the wireless charging-capable furniture will cost a mere $22 more than regular furniture from Ikea, proving the Swedish homeware giants truly have money to burn and credibility to gain.
If all goes well with the embedded furniture line, you could be able to buy a wireless charging kit to fit to your existing, beloved dining table soon for about $34, which is a lot cheaper than replacing all those lost, broken chargers of yours. The wireless-charging furniture collection will hit Ikea shelves in Europe and the US on April, 15, followed by a global roll-out, so keep 'em crossed.
Via Wall Street Journal.
Published on March 02, 2015 by Shannon Connellan