The Guest Edit: Sustainable Skincare Innovator Emma Lewisham Lists Her Favourite Planet-Friendly Brands
The founder of the New Zealand-based luxury skincare line has compiled a lineup of brands that share her company's planet-saving ethos.
In The Guest Edit, we hand the reins over to some of the most interesting, tasteful and (or) entertaining people in Australia and New Zealand. For this instalment, we've enlisted the effortlessly chic Emma Lewisham — founder of the self-named skincare empire — to share her favourite planet-friendly brands available across Australasia.
CP: If there's one woman who knows environmentally conscious brands, it's Emma Lewisham. She's the face and name behind the Aotearoa-made skincare line which became the world's first verified carbon-positive beauty brand under Toitū Envirocare's Climate Positive Product Certification in September 2021, before becoming officially B Corp Certified in February 2022. The brand launched a refill system in February 2021 under the Emma Lewisham Beauty Circle, which has since sold over 13,000 refills and saved over 10, 295 kilograms of CO2e in total. All Lewisham's products are certified Climate Positive, meaning they sequester more carbon than they emit, and her pioneering efforts garnered a personal endorsement from renowned environmentalist Dr Jane Goodall.
So, yes, you could say she knows her stuff. If you're looking to take your eco-friendly efforts beyond the bathroom cabinet, Lewisham has handpicked a selection of brands available across Aotearoa and Australia whose founders share a similar ethos.
EL: I see business as a tool to tackle problems, find solutions and leave behind something better. To me, this means giving more than we take and using business as a force for good. Profits should never come at an expense to people or the planet and I'm proud to be building a business which proves that sustainability and success can go hand-in-hand.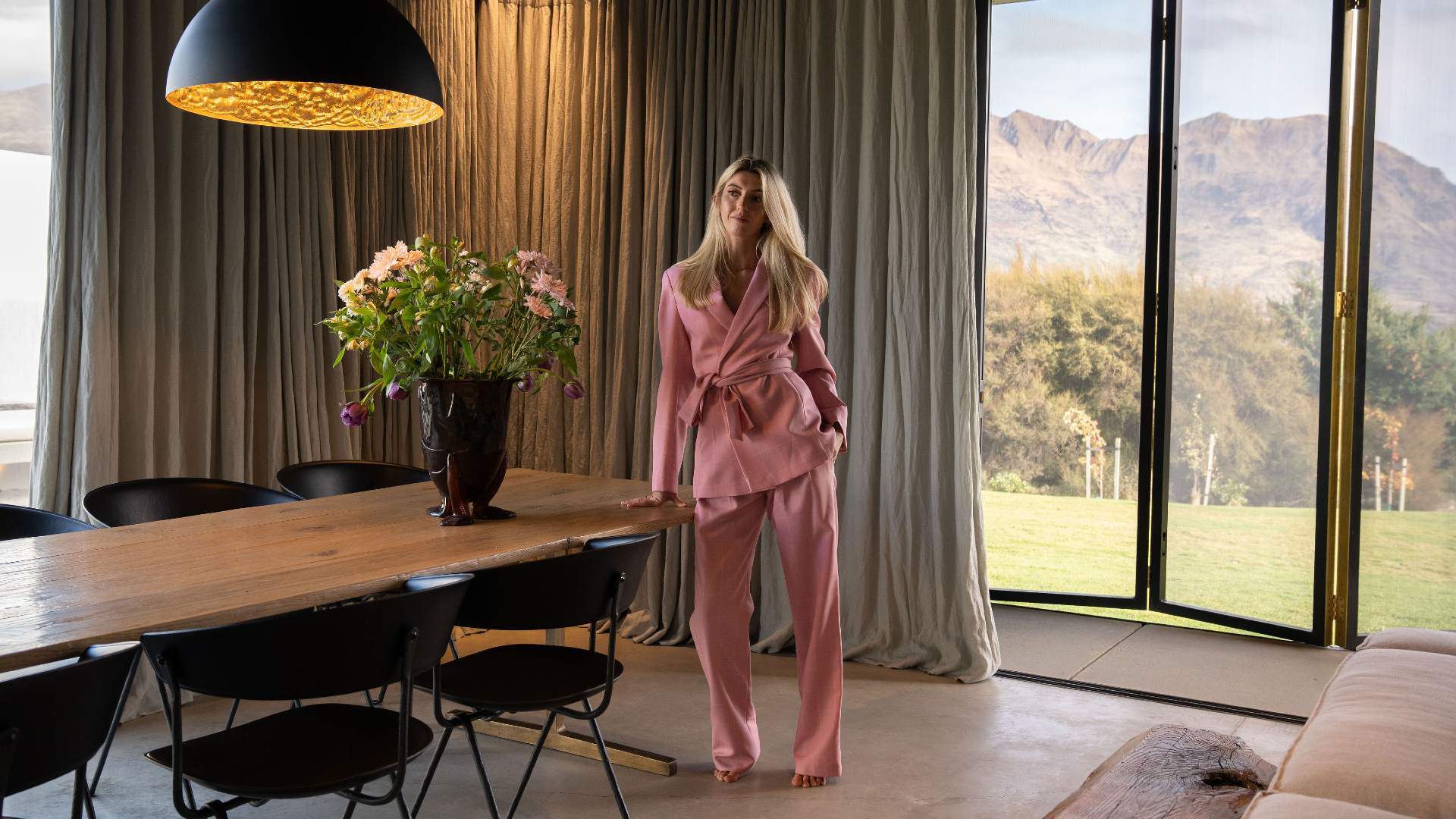 When investing in new clothing, it's important to me to support local brands that are ethically and environmentally produced. Maggie Marilyn's clothing is as beautiful as it is sustainable, with the mission being to use fashion to create a better world. I love that the brand offers a repair programme for clothes that develop 'love marks' and their range of everyday essentials is designed to be circular — either able to be composted or recycled at the end of life. As a brand, they aren't afraid to step outside of the status quo and challenge the industry norm, which are values that really align with us at Emma Lewisham.

Another New Zealand brand I live in is Kowtow. Their simple and classic designs are ones I reach for time and time again. The incredible quality of the fabrics really elevates a casual outfit, and I always feel effortlessly polished and understatedly elegant when wearing my Kowtow pieces. Built from uncompromising sustainability values, their fabrics are organic, fairtrade, renewable, biodegradable and regenerated. The brand also has a repair programme using the Japanese patching technique Sashiko to mend garments. The technique is a special embroidering method which mends your clothes while also making them beautiful, which I think is really special.

I'm incredibly conscious of the products I use around my home,  ensuring that we don't use any harmful or unnecessary chemicals — especially as I have a young daughter. It's also essential to me that we are using products that don't contain chemicals that pollute our waterways. Ecostore has been my go-to brand for safe and natural cleaning products for years. I love that their products are refillable and I've also been loving their cleaning concentrates where you just add water to make the formulation at home.

When it comes to reusable cups, I've tried many brands over the years and Frank Green is easily my favourite. The cups are beautifully designed, great to drink out of, consciously produced and best of all - don't leak in your bag when you've finished your drink.

The sustainable swimwear space has grown rapidly over the past couple of years, with lots of new and existing brands switching to using recycled nylons to reduce their reliance on virgin materials. Bondi Born, however, is really a step above the rest. The fabric they use for their swimwear has a carbon footprint 10 times lower than fabrics made from recycled plastics and they also have certifications to support all their sustainability claims - such as Oeko-Tex which confirms no harmful chemicals have been used during production. Bondi Born is also a member of 1% for the Planet, a commitment to donate at least 1% of annual sales to environmental nonprofits — and to reinforce their incredible work, the brand is B-Corp certified.

Since the pandemic, I've really changed my habits around where and how I exercise. I've started doing a lot more online exercise classes, which although something small, has really helped to decrease the amount of time I spend in the car. It also gives me so much more flexibility to fit classes in around my schedule and means I get to spend more time with my family outside of work. Fluidform Pilates has an extensive library of online classes that I can access from anywhere in the world and I find the classes really help to keep both my mind and body healthy. Fluidform also works closely with the Pretty Foundation, an organisation dedicated to creating a world where girls are comfortable in their own bodies and have the confidence needed to conquer their goals.
Concrete Playground Trips
Book unique getaways and adventures dreamed up by our editors