The Great New Zealand Toastie Takeover 2021
The search is on for New Zealand's best toastie.
Now in its fourth year, The Great New Zealand Toastie Takeover invites eateries across the country to put their spin on the classic toasted sandwich. More than 120 restaurants, bars and brewpubs have signed up for the 2021 edition, with toasted sandwich connoisseurs able to try different variations of the snack from Coroglen to Cardrona until the end of June.
All toasties in the competition — which is presented by McClure's Pickles — must be sandwiched between two slices of bread, be able to be eaten by hand and contain cheese and pickles. The rest of the ingredients are open for experimentation, so you can expect to find everything from hangi to haggis and pork hock.
In Auckland, Daily Bread is dishing up fire-roasted ham with kale, cheddar, horseradish and béchamel; The Brit has created a smoked kahawai toastie on caraway sourdough with smoked cheddar, lemon mayo and beer-battered pickles; and Rosier Burger is buttering up buns to hold 12-hour smoked brisket chilli, two different cheeses with chipotle mayo.
In Wellington, Bebemos is serving pulled venison with smoked cheese, onion marmalade and fig aioli on sourdough; Fix & Fogg is spreading its 'Smoke and Fire' and 'Everything' butters with Swiss cheese and kimchi; and Rosie's Red-Hot is creating a torta layered with birria brisket, pepper jack cheese and mozzarella — served with a bowl of dipping consomme.
Participating eateries will once again be judged on their creations in the quest to find the country's tastiest toastie. Each toastie will be scored on a set criteria, including presentation, effectiveness of preparation technique, eatability, taste, innovation and originality. Last year, Dunedin's Hungry Hobos wowed judges with the 'Bat out of Hell', featuring meatloaf, mashed potato, gravy, cheddar and pickles between ciabatta.
See the full list of toasties here.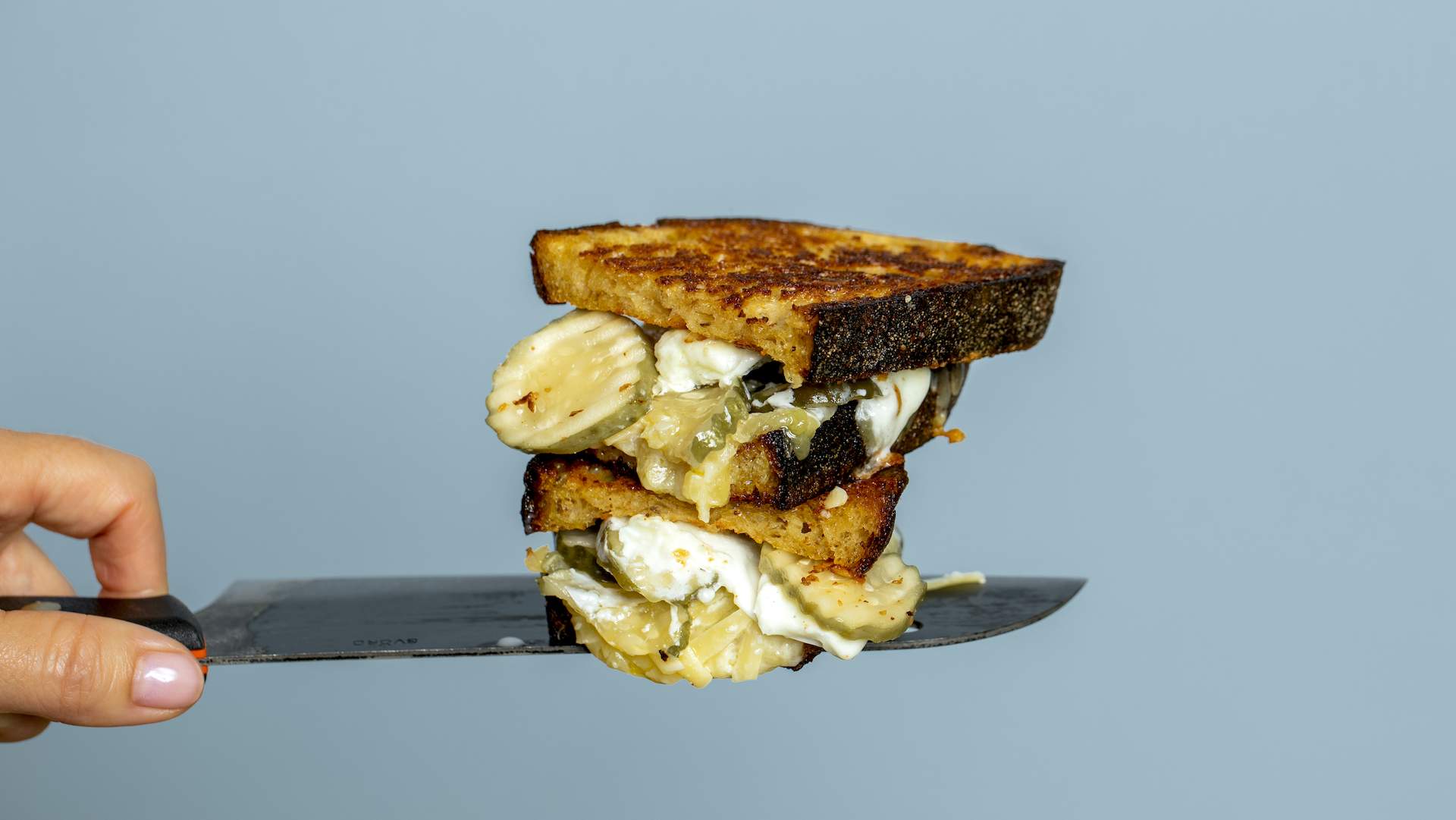 Images: Babiche Martens.