FOOD & DRINK
Over a Dozen Standout Craft Beers to Try Before The End of Summer
Bypass the flavourless bubble water and stock your cooler with these hopped-up beauties.
For too long New Zealanders have been quenching their thirst with flavourless bubble water masquerading as beer. Thanks to the nation's tireless craft breweries that's no longer necessary. When it starts getting warm this summer, fight back, put down that can of [horrible beer] and pick up one of these beauties.

What is it: Lager, 5.2% ABV.
A brilliant example of a craft lager and rightful winner of Best International Lager at the 2017 Brewer's Guild of New Zealand Awards. It sparkles, it's golden and it tastes like summer. Beauty.
What is it: Sour peach ale, 5.5% ABV.
Apparently Andrew from Behemoth doesn't like Donald Trump. Can't imagine why? Regardless of the puntastic name this beer is a pearler — sporting a kettle-soured malt base and the flavour of 200kg of big juicy peaches on top.
What is it: Berliner Weiss brewed with cucumber, 4.5% ABV.
This cloudy sour beer may be the most summery beverage of all time. You'll pucker on your first sip, then gulp it down as you taste the generous doses of cucumber and lemon peel. Best consumed in 26 degree heat in the midst of a Kiwi summer.

What is it: Earl Grey India pale ale, 6.5% ABV.
Do you like tea? Do you like beer? How about tea-beer? If you answered yes to any of those questions we promise you'll enjoy Gunnamatta, a gorgeous hoppy IPA with an intoxicating twist of Earl Grey blue flower tea leaves.
What is it: Chilli pilsner, 5.2% ABV.
The name says it all. A crisp, drinkable pilsner with restrained chilli heat to finish, this beauty was a fan favourite last summer. Goes well with freshly caught snapper and sunshine on a Northland beach.
What is it: Kolsch ale/lager brewed with brown rice, 4.5% ABV.
Not that long ago the ingenious chaps at Outlier daydreamed about a plane full of Outlier kegs crashing on the beach to be found by stranded castaways. They wanted to create a brew worthy of that occasion and this beautifully crisp hybrid lager is the result. Brewed with brown rice and West Auckland rain.

What is it: Session India pale ale, 3.7% ABV.
This pocket rocket packs a big fruit salad hop punch into an approachable 3.8 percent beer. The can and packaging design is beautiful, and the beer inside's even better.
What is it: Spicy ginger and schezuan pilsner, 6% ABV.
You'll taste punchy ginger first then the pepper will come through, leaving a lingering spiciness. Perfect for adding a little exotic flavour to a summer session. Only available on tap at a few Auckland bars at the moment, so cross your fingers that GP release this in a can soon.
What is it: Watermelon gose, 5% ABV.
Goses are extremely divisive thanks to their slightly weird salty/sour flavours. This one's a crowd-pleaser though, with a little sour funk, a touch of sweetness from the watermelon and savory saltiness to balance it out. Like drinking a sour watermelon daiquiri but not shit.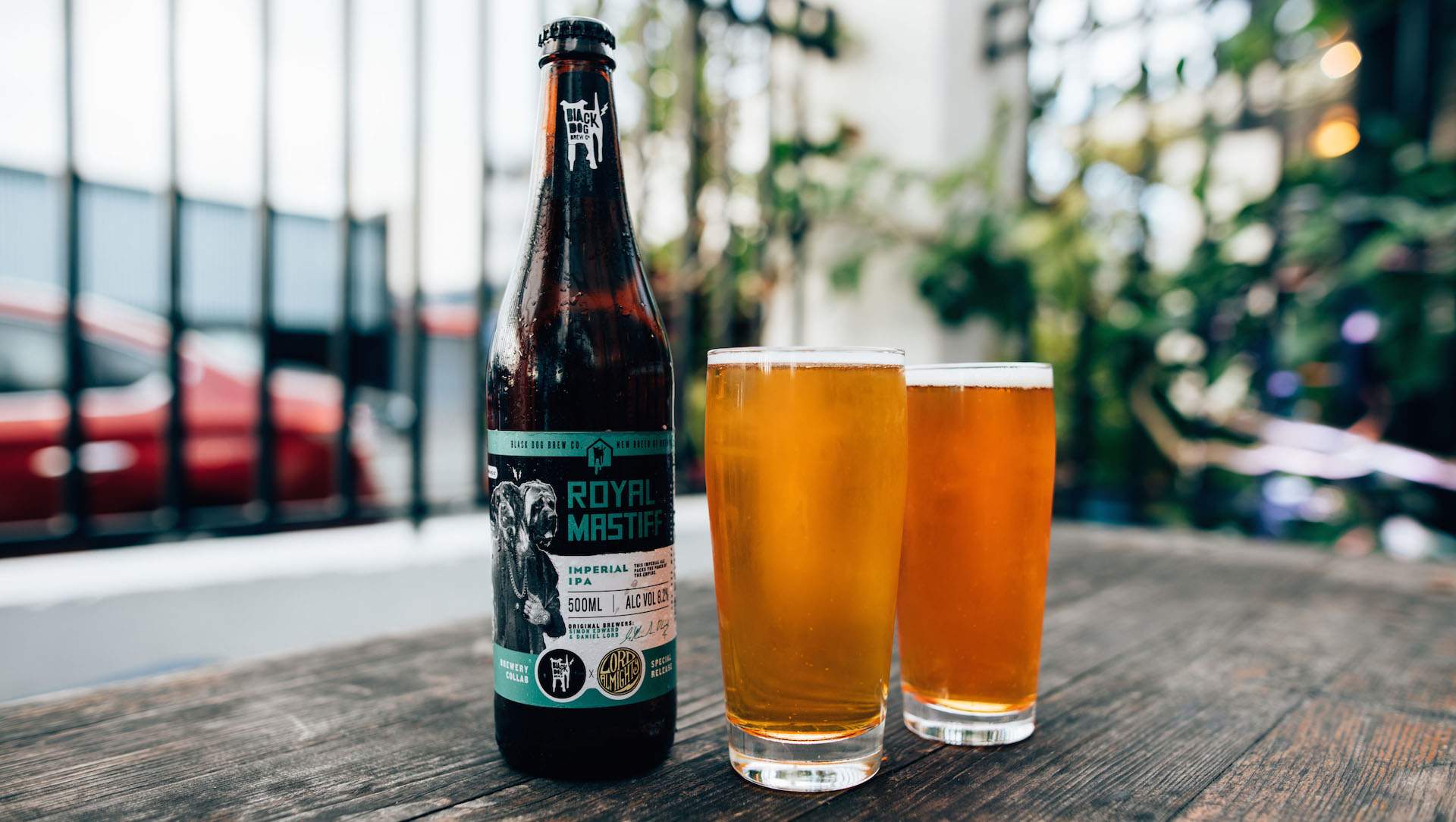 What is it: Imperial India pale ale, 8.2% ABV.
Two Wellington breweries came together for this limited edition Imperial IPA. It's balanced with hints of summer fruits and a hint of classic chewing gum Juicy Fruit. A session-able, slightly bitter IPA for the hotter months.
What is it: Gose with hints of lime and lemon
Another iteration of the love it or hate it gose style that we happen to love. This salty and sour masterpiece has just enough citrus punch to make you go ahh, and a salty after taste that makes you say ooh.
What is it: West Coast India pale ale, 7.3% ABV. 
This 2017 Westcoast IPA Competition winner is hopped to excess — sweet nectar for those who like their beers to feature melt-your-face-off levels of bitterness. Drinking this in the hot sun may cause hallucinations.

What is it: American-style India pale ale, 6.3 ABV
The Hop Swop is the second in a series of brews showcasing a single hop — the calypso is a hop possessing tropical fruit (apple, lime, pear) and earthy tea flavours. It smells as good as it tastes.
What is it: India pale ale brewed with yellow grapefruit, 7.1% ABV.
Carlos De La Barra, the Austrian/Chilean/Kiwi behind Outlier Cartel, forever entered the New Zealand summer beer hall of fame when he mixed new world hops and NZ yellow grapefruit to create this dangerously drinkable IPA. Guaranteed to refresh your pants off.
What is it: Lager, 4.6% ABV.
Malaysian street food spinoff Hawker & Roll opened in Sylvia Park's new Ponsonby Central-style dining precinct this month. To set it off they've teamed up with Garage Project to release a lightly hopped lager that promises to pair masterfully with punchy Asian flavours.

What is it: Amber ale infused with oolong tea, 4.2% ABV. 
Our two favourite types of brew combine in the Hamilton brewery's collaboration with the Zealong tea plantation. It's fragrant, sweet and tastes way better than your average cuppa.
What is it: Citrus India pale ale, 6.7% ABV.
Citrus and IPA go together like summer and cold beer. This impeccably-balanced hopster has a faintly tart lemon, lime finish and should be consumed with freshly fried fish and chips.
What is it: American pale ale, 5% ABV.
This one from the folks at big name brewery Mac's hones in on the classic American pale ale style with a solid punch of hops — it uses four varieties for light bitterness and citrusy, floral notes. It also won't take too much damage on your bank account.
Feature image: Emerson's.
Published on December 07, 2017 by Ben Tutty