The Ten Best Vintage Stores in Wellington
Find one-of-a-kind pieces and shop consciously at theses vintage treasure troves.
It's no secret that shopping vintage is undeniably cool and has been for quite some time. The vintage scene in Wellington is very much centred around the CBD and the funky stores in Cuba Street. Not only is vintage a great way to find some one-of-a-kind pieces, but it's also a much more sustainable way of shopping for our planet. If you're craving a complete wardrobe update and you want to start shopping more consciously, delve into Wellington's treasure trove of vintage.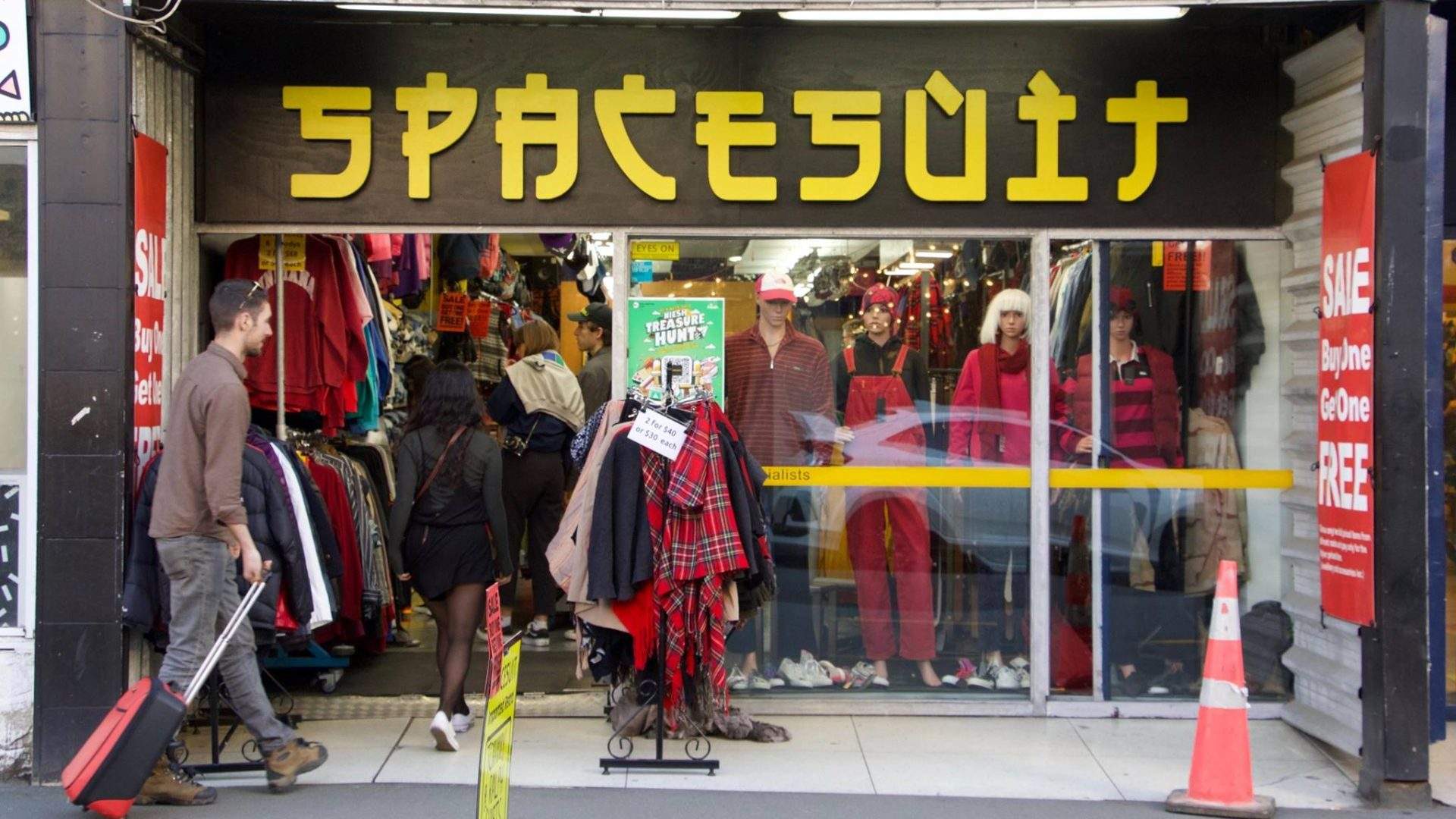 SPACESUIT
For American vintage heaven, Spacesuit at 164 Cuba Street is full of vintage treasures, including letterman jackets, Dickies, biker jackets, denim and lots more. With tonnes of branded vintage and retro pieces, Spacesuit is filled to the brim and bursting with second-hand goodness. After a few minutes of hunting through their racks, you're bound to score a deadstock Adidas tracksuit or pair of denim overalls for under $100. Although Spacesuit is on the pricier side of the Wellington vintage spectrum, they prioritize quality and almost everything is a one of a kind original. If you're looking to start your vintage collection with less of a statement, they stock vintage leather belts, bucket hats, jewellery and lots of funky footwear too. They also have the most wicked sales that pop up fairly often throughout the year, these sales could be as good as buy one get one free.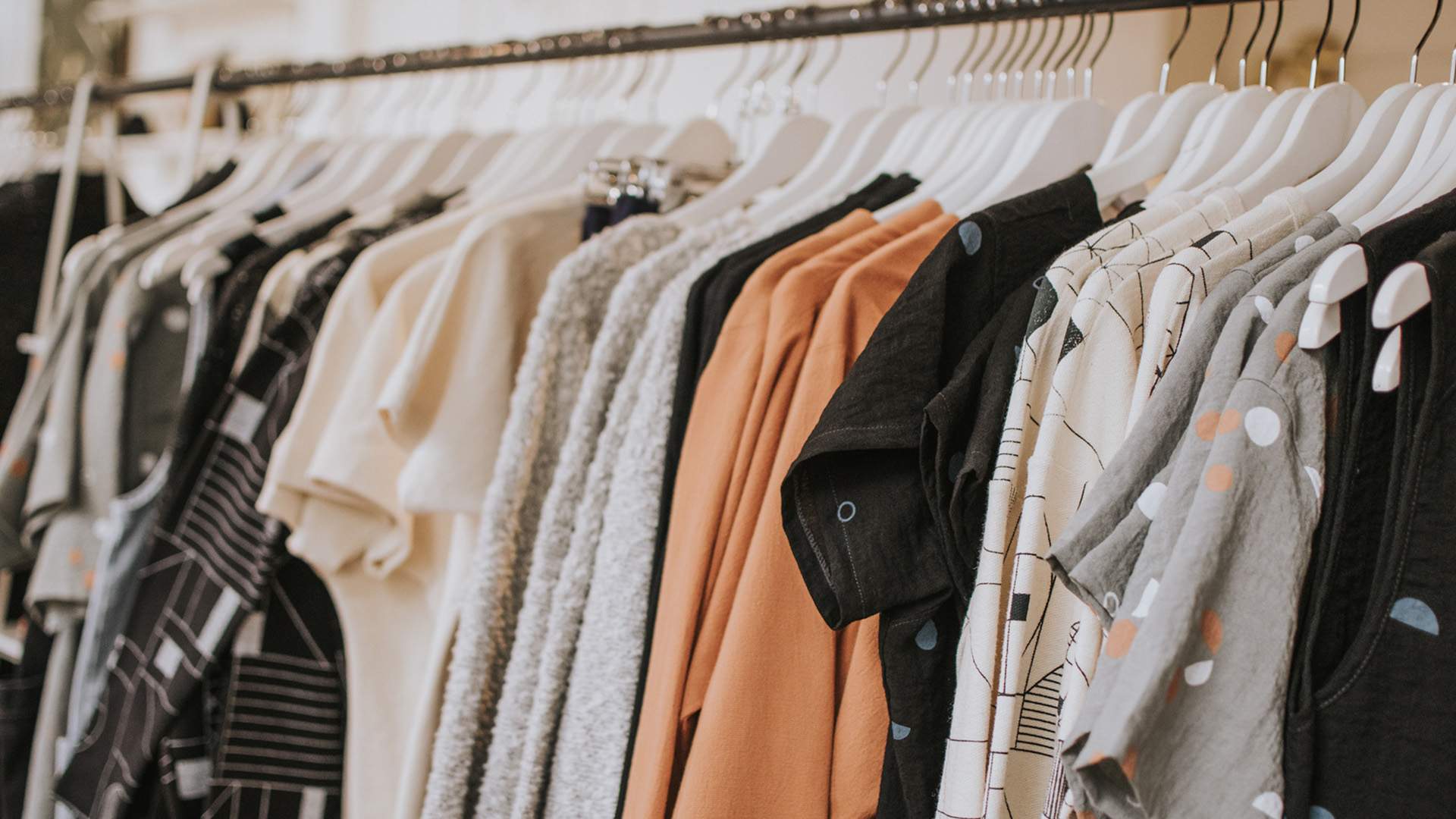 PAPERBAG PRINCESS
If you're sick of paying a fortune for good vintage pieces, Paperbag Princess at 209 Cuba Street is the place to hunt. With an array of branded second-hand clothing, as well as some true vintage 60s, 70s and 80s pieces, you're guaranteed to find a gem or two. With new stock arriving daily, Paperbag is constantly churning out quality pieces. Their prices range from $20–50, so you won't break the bank trying to find some funky vintage pieces. Although they specialize mostly in contemporary second-hand clothes, Paperbag has a designated vintage section with prices that will blow your mind. Think $30 for a vintage 1970s dress and $8 for a wringer t-shirt. If you're not looking to splash out on your vintage closet just yet, Paperbag Princess is a great alternative for some original and groovy pieces.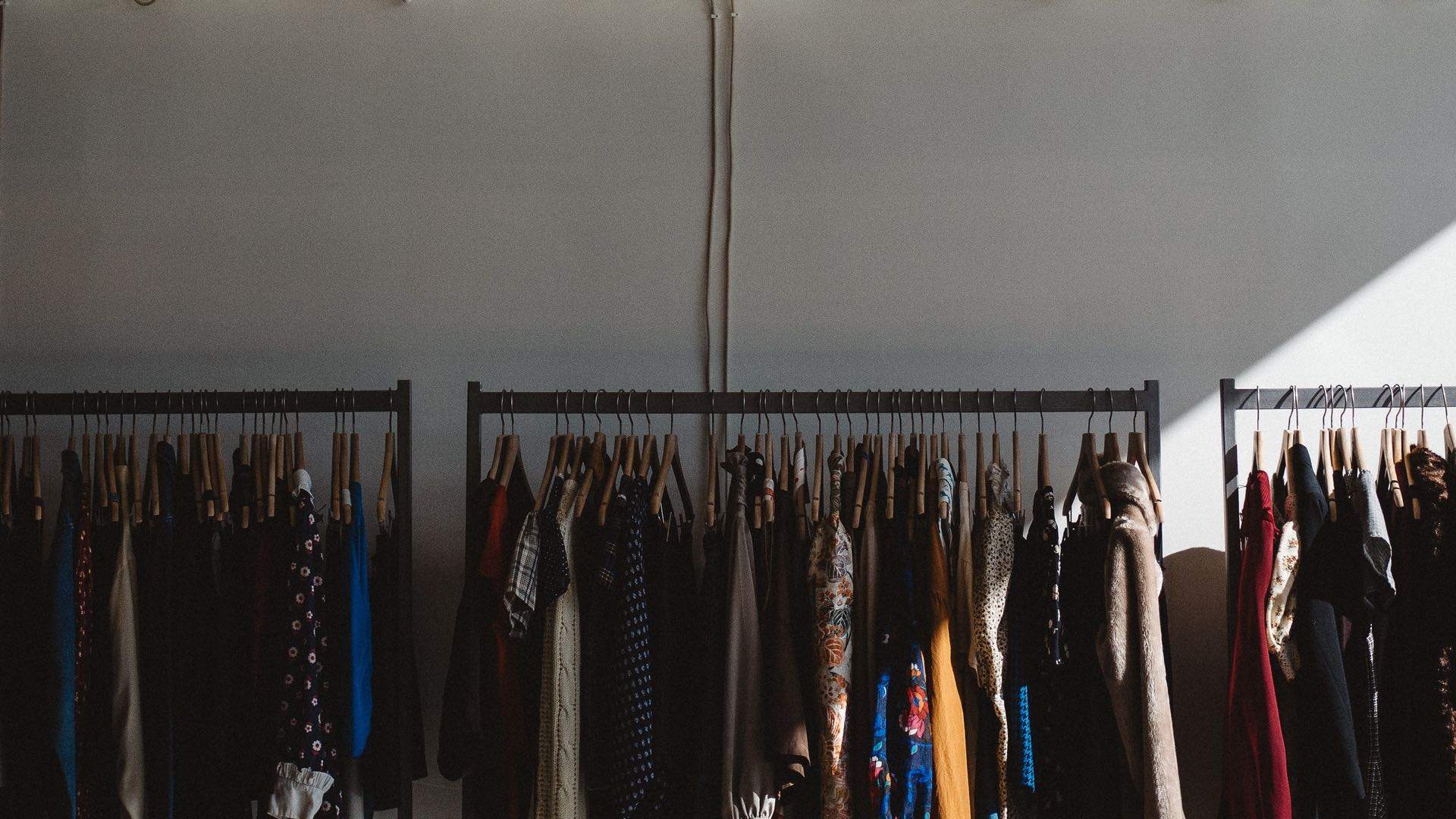 HUNTERS & COLLECTORS
If you wander a little further up Cuba Street and enter through the doors of Wellington's Hunters & Collectors, you'll be transported into a funky world from the past. With everything from retro ball gowns and beaded bags to leather jackets and cowboy boots, Hunters & Collectors is any vintage lovers dream. They've also recently opened their own gallery space on the mezzanine level. This space is an awesome opportunity for young creatives in Wellington to showcase their work in a store that gets plenty of foot traffic. Hunters & Collectors is the best spot to find that special vintage piece you've been looking for, whether that's a formal dress or costume piece or even a pair of snazzy leather pants...just because. If you're looking to splurge on a one-of-a-kind piece, this is the place to go. Or if you'd rather not break the bank, they sometimes have bargains hidden amongst their pricier gems.
RELICS ANTIQUES
The vintage clothing scene is hot in Cuba Street, but if you'd rather drool over an original 1960s dining table or art deco light feature, Relics on Taranaki Street is bursting with retro and antique treasures. One of the more recent additions to Wellington's vintage market, Relics opened last year and has been dishing out some of the most interesting and original antique pieces in the city. The prices vary, but if you look hard enough you might be able to score a teapot or dinner set for under $50. Relics is one of the largest vintage stores in Welly, with so much stock you could spend hours sifting through green glass vases, dusty record players, pastel coloured crockery and old 1950s radios.
ADD+VINTAGE
Now that you've vintage-ified your wardrobe and furniture, the final step sits neatly at 31 Marion Street. Add+Vintage is possibly the cutest and most groovy second-hand store in Wellington. With its unassuming exterior, you'd never guess that behind those doors sits a maze of mid-century treasures and retro homewares to die for. Think funky 1970s rugs and giant green mid-century leather chairs with formica side tables and crockery to match. Add+Vintage is also relatively new to Wellington and they stock some of the most unique pieces you'll ever find. With prices ranging more on the higher side, you can still pick up some vibrant 1970s tableware for under $100 or a funky floral patterned stool for just under $200.
ZIGGURAT FASHION EMPORIUM
Ziggurat is the vintage destination on Cuba Street. It's been around for years for a reason. The owner and staff are incredibly knowledgable, and the stock is some of the best true vintage you'll find in Aotearoa. The curated selections of menswear and womenswear feature a lot of New Zealand made garments, exquisite floral midcentury frocks, 60s brocade cocktail dresses, cosy wool coats, dapper tweed jackets, quality leather shoes, impeccable wool knits and sparkling costume jewellery. Ziggurat only stocks vintage that's in great condition — you won't find holey or stained clothes here — and prices are around $40 for groovy '70s mens' shirts, $80 for handknit cardigans and $200 for printed polished cotton 1950s dresses to upwards of $300 for truly stunning and rare 1940s formalwear. Ziggurat also has a modern fashion resale side for your gently used designer duds.
RECYCLE BOUTIQUE
Wellingtonians are known for their creative style, so their cast-offs are pretty great. Although the majority of Recycle's stock is contemporary — their designer section is excellent — the small vintage section at the front is worth a visit, and the prices across the entire shop are very reasonable. I've stumbled across border print 50s skirts for 20 bucks and floral crimplene 60s shifts for $30. Most of the shop's vintage section is items from the last 30 years, so '90s sundresses and novelty 80s jerseys are easy to pick up. The selection may not always be as perfect as in specialty vintage shops, but Recycle is always worth a visit whether you know exactly what you're looking for or just want to browse through lots of beautiful clothes for inspiration. Shopping at Recycle can be hit and miss due to the speedy stock turnover and the changeable nature of the resale game, so visiting often can yield the best results (lucky for those of us with offices on Cuba Street).
THRIFT
Thrift is a relative newcomer to the Cuba Street vintage scene, but this family-owned business' dedication to quality and aesthetic over trend is proving super popular. The focus is not on what's hip this month but on curating a selection of boundary-pushing vintage and retro and quality designer clothes from throughout the decades. It's not unusual to find 60s embroidered Mexican blouses rubbing shoulders with 90s Zambesi on the racks at Thrift. It's the perfect shopping destination if you have an occasion but no idea what kind of look you want, as the variety available is huge, and most of it is not your usual second hand fare. The very stylish staff are great at helping nudge shoppers out of their comfort zone and into something exciting. Thrift stocks menswear and womenswear — some is sold on consignment by locals clearing out their closets, and some is handpicked in the USA, with prices from $40 for vintage tees to $100 for vintage Wrangler jeans.
TANGENT & COMPANY
Men often draw the short straw when it comes to vintage — your average second hand store will either totally ignore blokes or have a tiny rack with relatively low turnover. Lucky for the gents of Cuba Street, Graham Hughes' beautiful store Tangent more than makes up for the generally female-focused vintage scene with its ample selection of menswear, most from the 1960s-70s. Graham's eye has been honed over 15 years of collecting and wearing vintage menswear, and his passion is clear when you stop to have a chat with him. The huge selection of pure wool bush shirts and Swanndris are popular throughout the year in chilly Wellington, and short-sleeved printed button ups do a roaring trade in summer months.
UNEARTHED VINTAGE & RETRO
If you dress vintage, chances are you prefer retro homewares to modern ones. Unearthed is a little gem up the top of Cuba Street with a bright and vibrant selection of vintage accoutrements for your living room, dining room, kitchen and bedroom. Fifties formica tables are piled high with Crown Lynn colourglaze crockery, vintage leather suitcases, groovy lamps and 70s printed tea towels and blankets. The walls are covered in Tretchikoff and Lynch prints, vintage educational maps featuring countries that no longer exist, and kitschy religious mirror prints. In summary, it's very difficult to leave Unearthed without accidentally buying something.
Introducing Concrete Playground Trips
Book unique getaways and adventures dreamed up by our editors