Five Wineries to Visit Near Wellington
Top notch vineyards in your own backyard.
The sensory overload of coffee, cocktails and craft beers can get to us Wellingtonians sometimes. If you're feeling like you need a quick time out from the windy city, fear not, one hop on the train and you're in wine country. Didn't we always tell you the grass would be greener on the other side? Whether you want to hop on the Wairarapa Line or the Kapiti Line, there's a winery that'll suit your style, your taste and offer a perfect sauvignon blanc. Wellington, who knew we were surrounded by wineries?


First stop in the Wairarapa: Gladstone Vineyard. A big brand name made right on your doorstep. This family business keeps sustainability, community and wine their top three priorities. You'll see this in their organic blocks, and constant striving to be a more sustainable and eco-friendly local business to Carterton. You probably already know about their commitment to the community, having seen that Gladstone stamp at Circa Theatre or LitCrawl. But we're here for the wine. A 2017 rosé brings vanilla, white chocolate, tangy berries and that typical floral note to the table — decadent yet refreshing. If rosé doesn't get your heart racing, maybe the gold-medal-winning Jealous Sisters pinot noir will. You'll find a deep, rich red liquid with cranberry, strawberry and raspberry scents that linger (it's just a little smoky). With beautiful wine and rolling hills, do you need another reason to come to Gladstone? If you do, pop Gladstonebury in your diary — it is the winery's celebration of music, wine, local food and crafts.
Gladstone Road, RD2, Carterton.


One step into Poppies' cellar door and you feel like you're home. Owners Poppy and Shane have created an intimate winery, where you can learn about their wine journey, their wine loves and hates and understand how Poppies began. While you sample the reds, then the whites, Poppy explains why the wine is the way it is. Usually Shane pops in to help Poppy out, offering stories about the vineyard (his expertise). This winery is not pretentious. It is calm, relaxed, carefree and you can breathe here. Neither the winery nor the wines adhere to any particular trends, making them a staple on the Martinborough wine trails. Lunch doesn't adhere to any particular menu either — created by Poppy herself — a seasonal platter best shared between two. A selection of smoked salmon, grilled vegetables, artisanal breads and cheeses comes to the table, but there's no hurry to eat and leave — there are always more stories to share. Whether you're coming here alone or in a group, Poppy and Shane will help you feel at home (even if that means giving you space).
91 Puruatanga Road, Martinborough.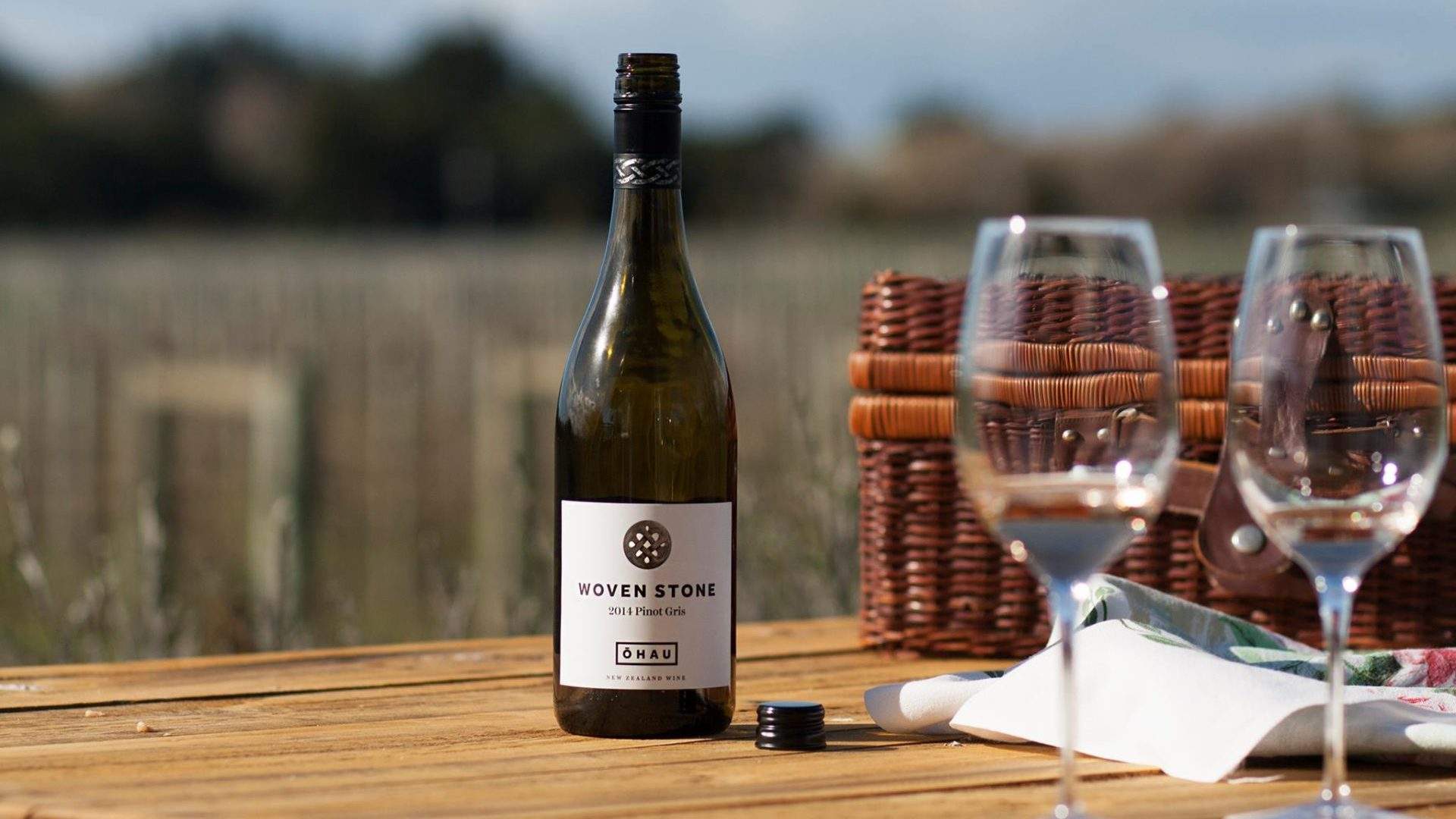 If you thought the wine stopped in the Wairarapa, think again. If you had a hotspot for market produce, a perfect combination of warm sunshine and fertile soil resulting in Wellington's very own Marlborough would you play it safe? Horowhenua's Ohau Wines is constantly taking risks, pushing the limits and their own boundaries to create bold and daring flavours that make you smile. An Ohau rosé should be smelt first, with soft rose petals, spiced berries and aromatic pears blended to dazzle the senses. One drop of peach and braeburn apple catapults the drinker into summer, feeling refreshed, invigorated and alive. With the cellar door open every day there's no excuse not make it to Ohau, but if you can't — these guys have thought of everything. Tasting parties at your place, think Tupperware without the plastic. This is summer. This is Ohau.


Celtic Organic Winery offers a fruit wine experience for those of us who can't handle our histamines (think headaches, flushed skin and stomach issues). Fruit wine not only offers alcoholic satisfaction without an immediate hangover, some say it aids digestion (yay ginger) and can help prevent unwanted summer colds. After ten years, Deb and Malcolm Hadlum are pretty experienced in the fruit wine industry, having built the first fully organic certified fruit winery in the country. Their wines range from mead to plum port, but at the heart of it all is the natural wine maturation — no chemical additives here. Does the Black Doris wine tickle your fancy? A traditional process, the local, well-ripened Black Doris plums are put in barrels and left to ferment. Paired with cheese, the wine is full-bodied, rich and fruity, a plummy delight. For the ultimate local, eco-friendly and traditional experience, you can't go past Celtic Winery.
324 Hokio Beach Road, Hokio Beach.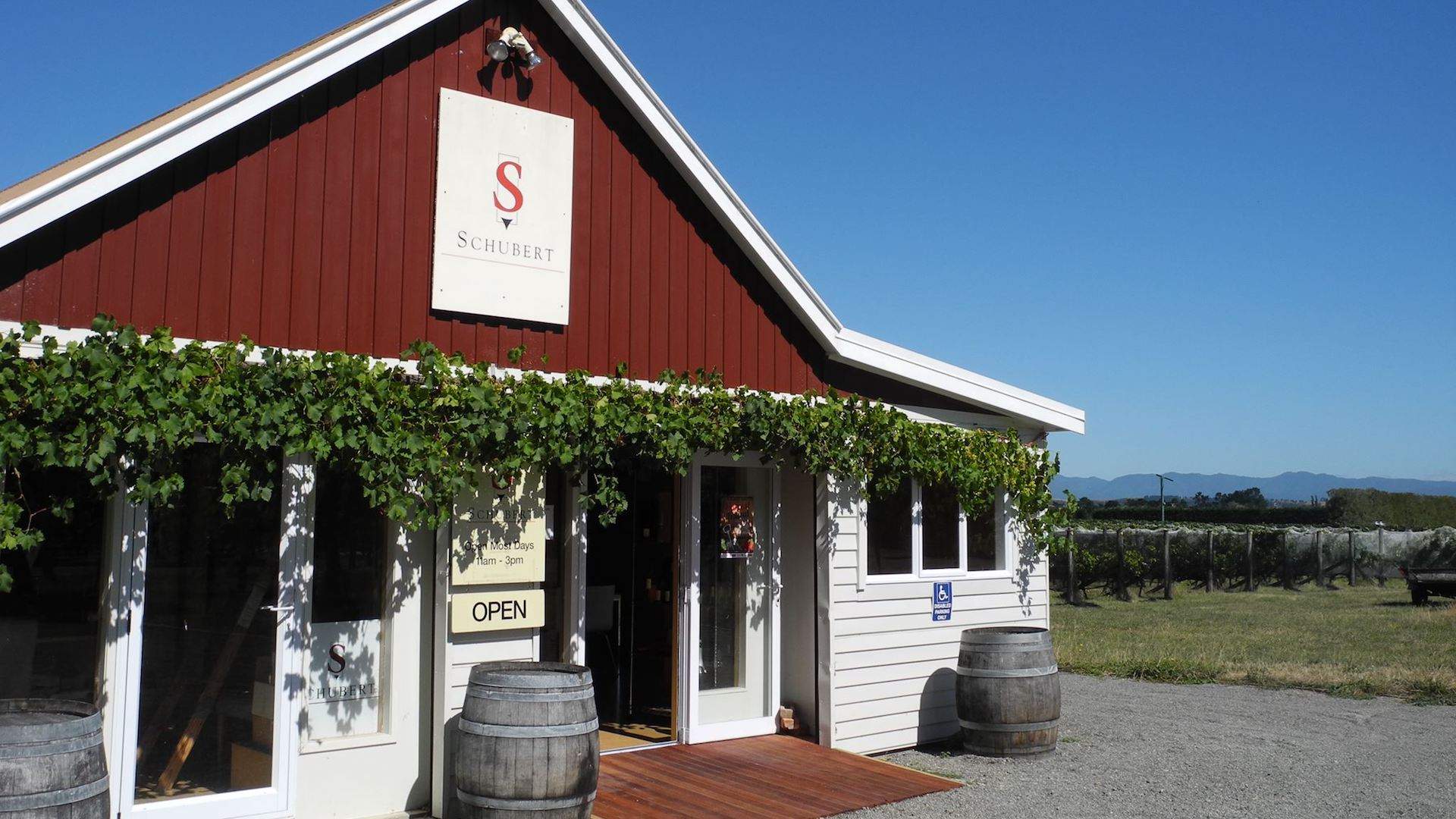 As your lips touch the glass you wonder how all those flavours could be in just one smooth liquid? How all those smells could be held in just one red-hot drink? And then you remember — you're drinking a Schubert's pinot noir. With exotic spice, cherry and dark Ghana chocolate tang, and a bitterness rich in leather and forest floor, it's no wonder these guys are cleaning up the medals in the wine world (they've even won a gold for sustainability). Originally from Germany, Kai and Marion wandered high and low across the globe for the perfect place to set up shop. They trekked through Californian vineyards, Australian and European wine regions and then found themselves in Martinborough — the soil was lush and the air was temperate; they had struck gold. Schubert Winery has won hearts, minds and palates across the world for their sultry blends — there's no doubt they'll win you over too.
57 Cambridge Road, Martinborough.
Published on November 20, 2018 by Florence Cohen