FOOD & DRINK
New Zealand, You May Finally Be Getting Your Very Own Cat Cafe
With your help, The Cat Lounge will become New Zealand's first cat cafe.
Guys. Auckland might be getting its own cat cafe. No, we're not kitten. Today a Kickstarter campaign for a cat cafe in New Zealand was started.
Yup, soon you might be out at a cafe sipping your latte and having a creature very similar to this one approach you to politely ask for a parking spot on your lap.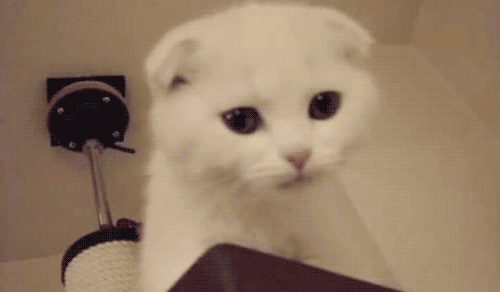 I know.
Now, since any decent article ever written in the history of mankind doesn't just have a 'sdgbwaoerjbtwoaef'-style crazed keyboard typed body of text lathered in an overexcited use of capital letters, we'll put our inner squealing emoji-ridden bad-grammared selves aside for a minute and broach some cat cafe history and facts - and then we'll return to a few more photos of cats (Note: Need more of a fix? See Google for an entire visual encyclopedia of feline cuteness).
Way back in 1998 in the world's first cat café, 'Cat Flower Garden', opened its doors in Taipei, Taiwan. It took the rest of the world another decade or so before the notion that cats + coffee = bliss + revenue sunk in as a good business model and other cafes followed suit. There are now many cat cafes around the world - including establishments across Japan (of course), in Copenhagen, Paris, Budapest plus a few in North America. Australia also recently acquired a few too.
It's a revolutionary idea, really. You get to have as many cats on your lap as you can muster without having to pay for it in 5am wake up calls, vet bills for asthma etc. It's a fun no-commitments cat rental service, if you will.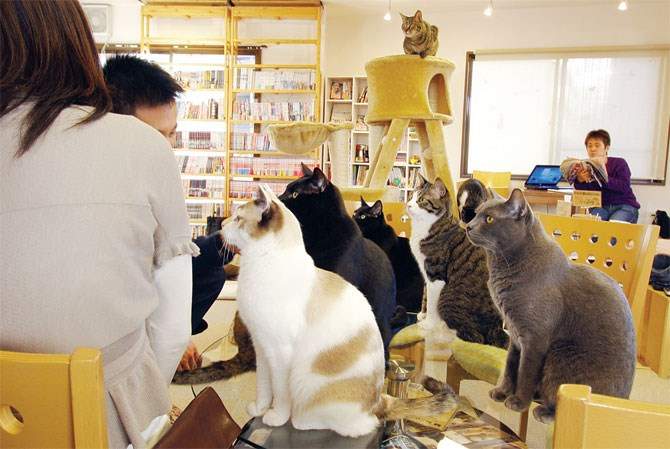 According to the aspiring restaurateurs Vicky and Mike, The Cat Lounge - which will be Auckland-based - "will have modern fit-out and relaxed atmosphere", and will be spread out over 200 metres squared. Half of the site will be your usual Auckland cafe - brewing coffee from great beans, serving locally sourced food etc. and the other half of the space will be decked out in "cat runways and platforms on the walls, scratching posts, pillows and fluffy rugs for when there is no more energy left to play. " Cat. Runways. To top it all off, les kehteez will all be snuggle-craving cuddly-as-hell rescued cats from local shelters. (Oh, and there will also be free wifi. So basically you'll never have to leave.)
The Cat Lounge is aiming to open this July/August.  Currently $1,169 of $35,000 has been pledged, but they'll need the full amount to make this dream a reality. So, good humans of New Zealand, we urge you put some hard-earned dollars towards their Kickstarter and do your part to make the cat cafe happen, please.
Do it for the snuggles.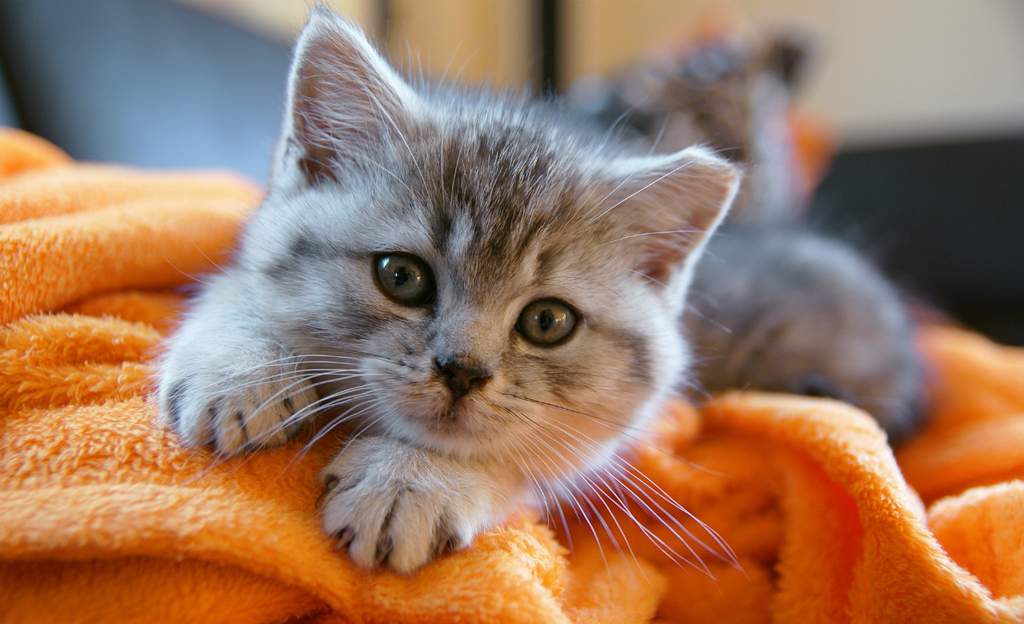 Published on June 03, 2015 by Laetitia Laubscher