FOOD & DRINK
How Good Cooks Become Great Chefs with Papi Chulo's Catalina Fuentes
Want to run your own kitchen? You need more than a couple of cookbooks under your belt to break the big time.
in partnership with

For Catalina Fuentes, junior sous chef at Manly's Papi Chulo, getting a career in cooking off the ground comes down to three things: passion, practice and perseverance. At age 22, Catalina has already reached one of the more senior positions in an established professional kitchen, so, is somewhat of an authority when it comes to kick-starting this particular career.
Catalina graduated from William Blue College of Hospitality Management, and has also already nabbed the nationwide Nestle Golden Chef's Hat Award, the longest running culinary competition in Australia. "I've never thought I could compete," she says. "So, when I won, it was pretty rewarding."
Unrelenting enthusiasts in exactly what makes a kitchen tick, we met up with Catalina to get a few tips on how young cooks can become good chefs.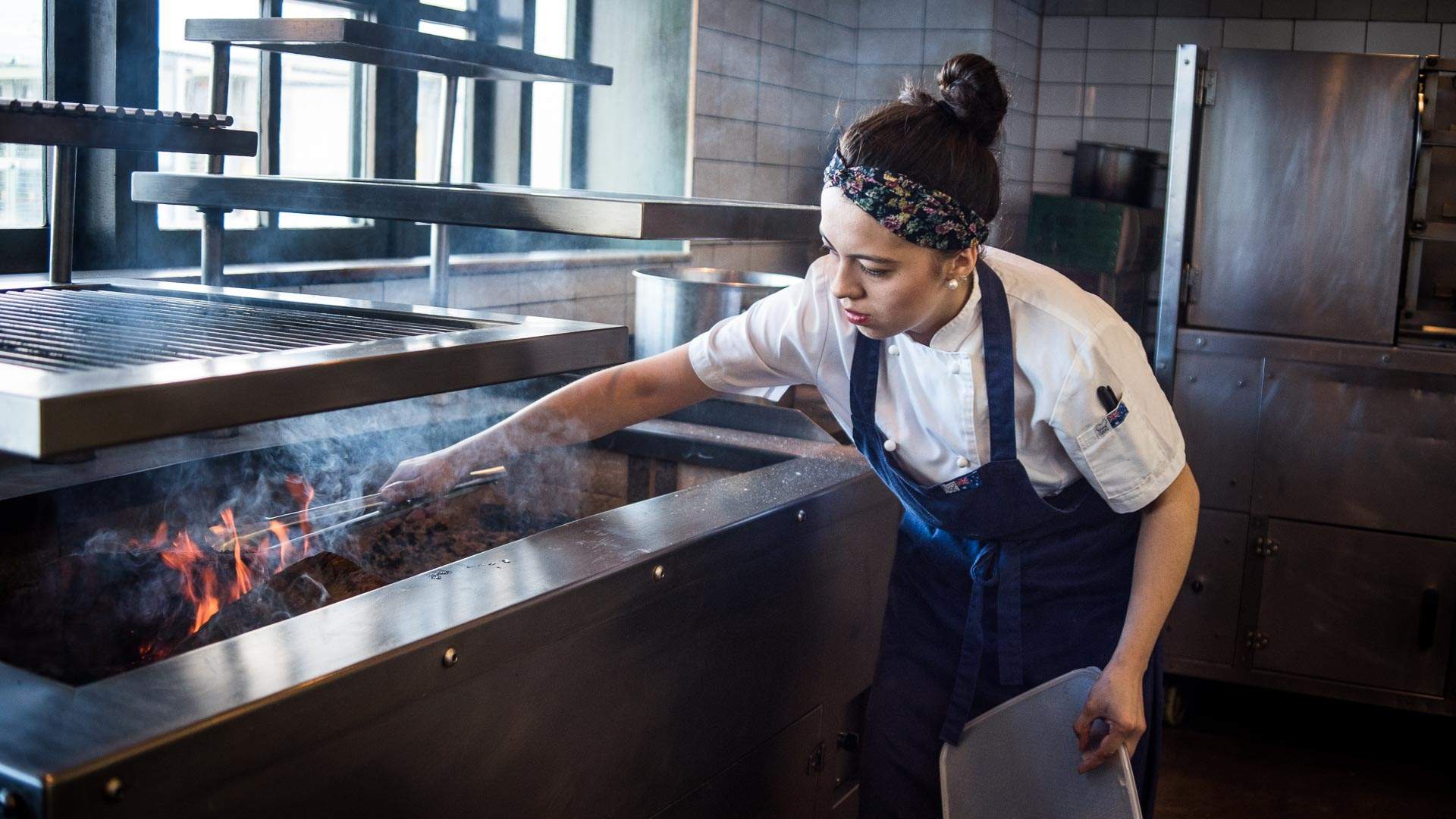 DIVE IN AND MAKE AN ACTUAL GAME PLAN
Every culinary dream has to start somewhere, so it's important to nail down that passion for food, and figure out a game plan. For Catalina, following her occupational instincts meant relocating from her native Colombia after high school. "One of my best friends, we both really liked baking, and I really liked doing desserts when I was in high school, so I just thought… I want to be a pastry chef, and I want to study cooking." She enrolled at William Blue at Torrens University, where she studied Culinary Management.
The course, while teaching the basics needed to get into the kitchen, also teaches students how to run a kitchen — one of the benefits of the course, Catalina says. "I'll be able to manage my own business in the future." So how does one know if cooking is the right direction for them? What passion already has to be there? "It should be something fun," Catalina says, "it should be something tasty, and it something that you should enjoy and makes you happy."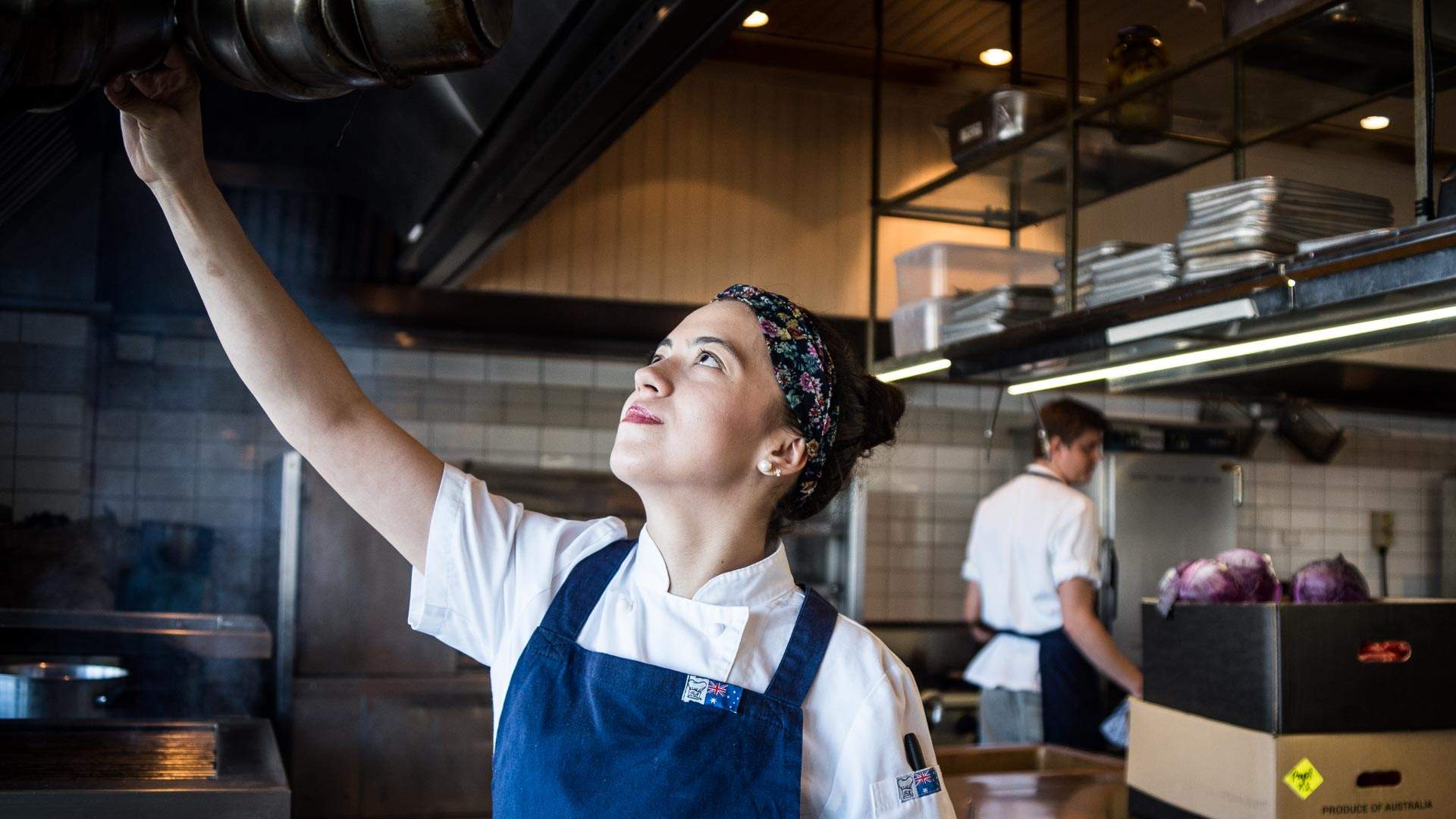 STICK TO YOUR APPRENTICESHIP (HOT TIP: IT WILL BE HARD)
Getting into the food business is one thing, but learning the craft and becoming an established chef is a completely different beast. Most newbies take the usual route, through apprenticeship schemes, and for Catalina, it meant half a year on the job after completing her studies. "I had to do it for six months, just as a commis chef," she says. "But for me, it was really good. I was lucky, because the places I worked, everyone was really nice to me — I worked with good chefs."
It's not for everyone, however, with the long hours causing a huge number of aspiring chefs to drop out. "It actually shows you how the industry is," Catalina says, "Cooking is pretty tough." The payoff, though, is worthwhile in the end for those who want it badly enough. Once you're in the game, it's essential to keep cracking on, despite how difficult it can become — the big guns did. "If you really like cooking, and that's what you want to do, you will stick to the apprenticeship."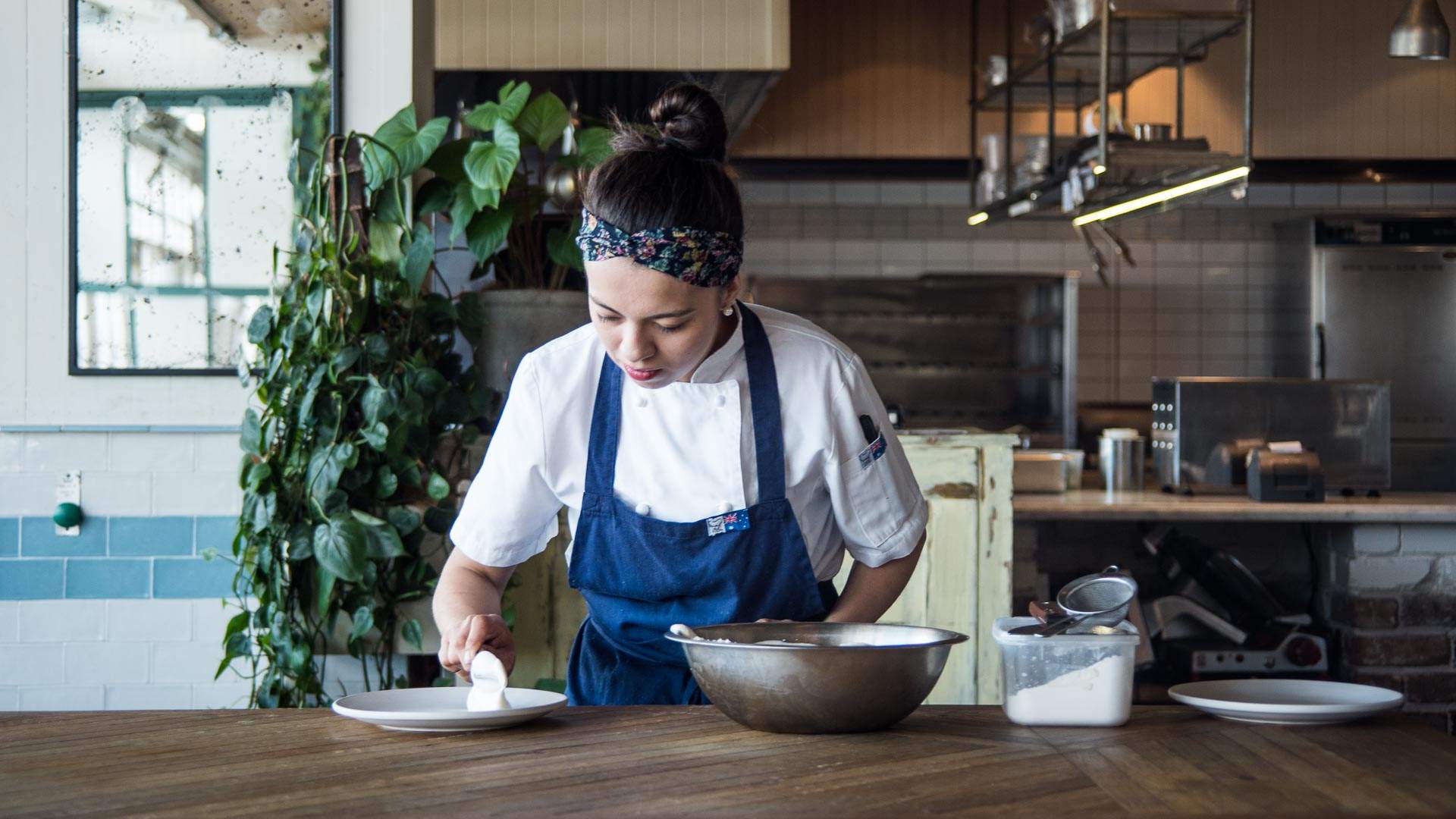 REPETITION (AND INCESSANT CHOPPING) WILL MAKE YOU A MASTER
Just like with any trade, repetition of an exercise creates a neural shortcut that allows that exercise to be completed to a high standard with minimal conscious brain effort. The same rules apply to cooking, and they apply to everyone.
"When I first started, I was really bad with chopping skills," Catalina says, but spending her early days doing the same thing over and over, ad infinitum, helped her to improve. "Even if you're in a job where you're just chopping stuff everyday, you'll see that it's helpful, because at the end, you'll get so much better at it."
For Catalina, the practice doesn't seem like such a burden. "Cooking for me is not only a job. It's not something that I wake up and go, 'I don't want to go to work.' It's something that makes me happy." Hot tip? Follow the old 'do what you love and love what you do' mantra and hitting snooze on that alarm will be a thing of the past.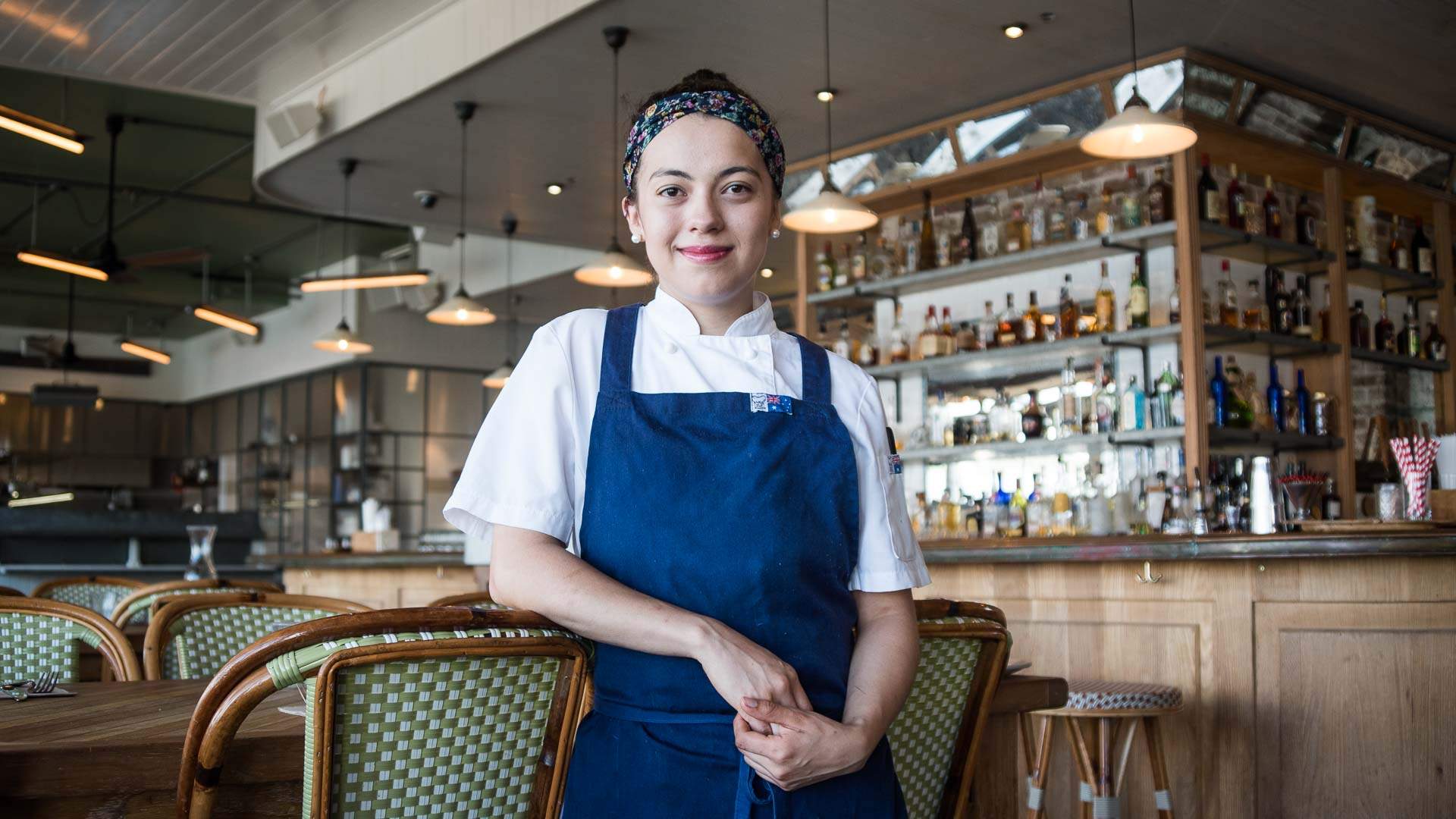 ABSORB KNOWLEDGE, THEN CRAFT YOUR OWN SIGNATURE STYLE
It might seem intimidating to add your own flavour to the long, long tradition of cooking, but experimentation in the kitchen is just as much part of keeping the drive alive as practice or perseverance. Expose yourself to new foods, new techniques, and especially, new people. "Through cooking, you can learn so much about other people," Catalina says. "Everyone cooks differently and it just shows something about them." Not only is cooking about getting the little things right, it's also about experimenting, and improving. "You have to keep going places, trying and travelling."
It's also essential to push yourself, professionally. It's easy to get lulled into the same old same old, so getting amongst new techniques, new styles, and new cuisines in the kitchen is important, too. For Catalina, that might involve a leap into fine dining in the future. "Everything is precise and perfect," she says, "and I think I need to learn some of that."
So if you think you might want to dabble professionally in the culinary arts, take advice from someone who has run that gauntlet. "Don't give up," Catalina says. "Keep going, keep practising, keep inspired, keep going out and trying food."
Go out and try food? You're really twisting my arm, here.
Images: Kimberley Low.
William Blue at Torrens University offers courses in Culinary Management, Event Management, Tourism and Hospitality. Find out more about the diverse career options in hospitality, and kick-start your career via the website.
Published on April 26, 2017 by James Whitton