FOOD & DRINK
The Eight Best Salads in Wellington
No city for day-old supermarket bags of mesclun.
Salads are usually a token gesture on your plate, a mere nod towards the recommended '5+ a day', the salad scene subsequently suffering a bleak period for a long time. But recently we've seen a surge in cafes and restaurants cottoning on to the fact that the people of Wellington do care about what they put into their bodies - and have decided to start offering exciting new combinations of fresh produce and slapping a 'salad' label on it. A salad revolution, if you will.
Some have been quick to jump on the salad bandwagon; others, burned too often by limp lettuce and soggy tomato, are understandably cautious. For those seeking a little excitement and variety in their vegetable consumption, we've pulled together a list of the best salads in town. Rest assured there'll be no day-old-bag-of-supermarket-Mesclun in sight. Viva la revolucion!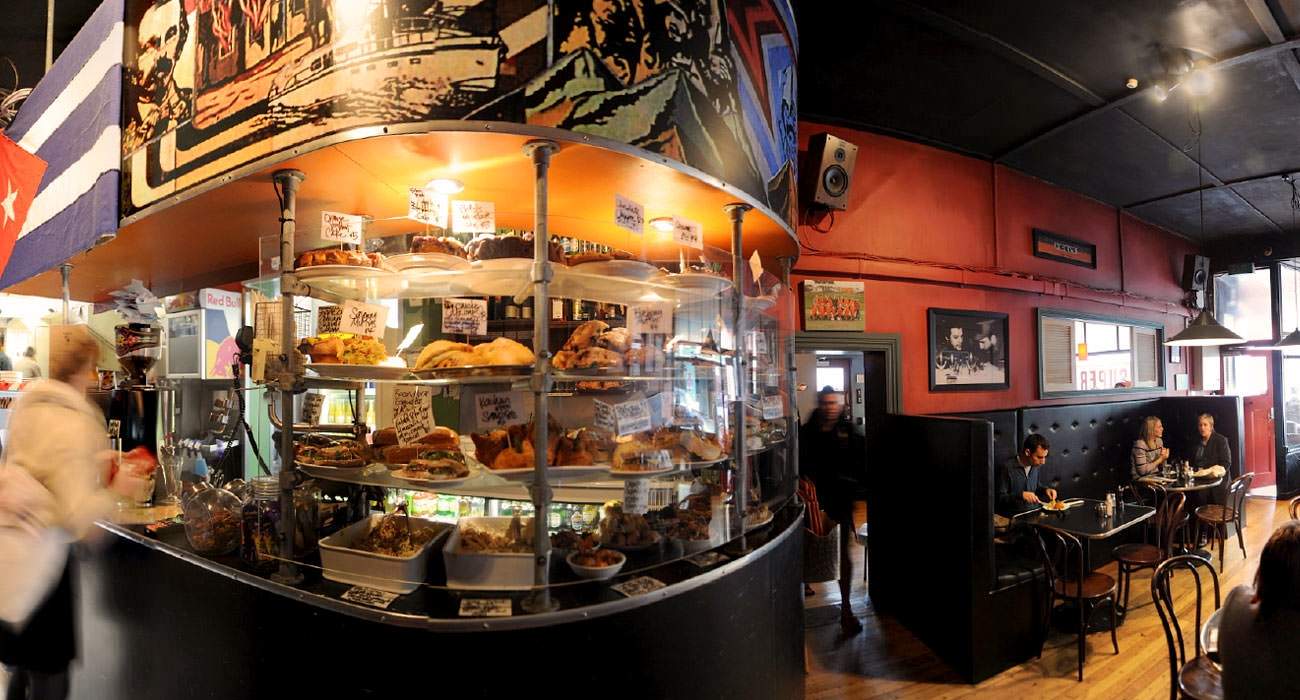 They've got pesto pasta, they've got roast vegetables, they've got chicken Ceasar, they've got Thai noodle. They've got small, they've got large. They've got dine in, they've got takeaway. Arguably the best all-round café in Wellington, it's no surprise that Fidel's excels at salads, too. Their 'no surprises' attitude means you can scope out your salad from the cabinet before ordering. While the salads available change frequently, rest assured there'll be no day old supermarket bag of Mesclun here. Top points for variety and reliability.
234 Cuba Street, Te Aro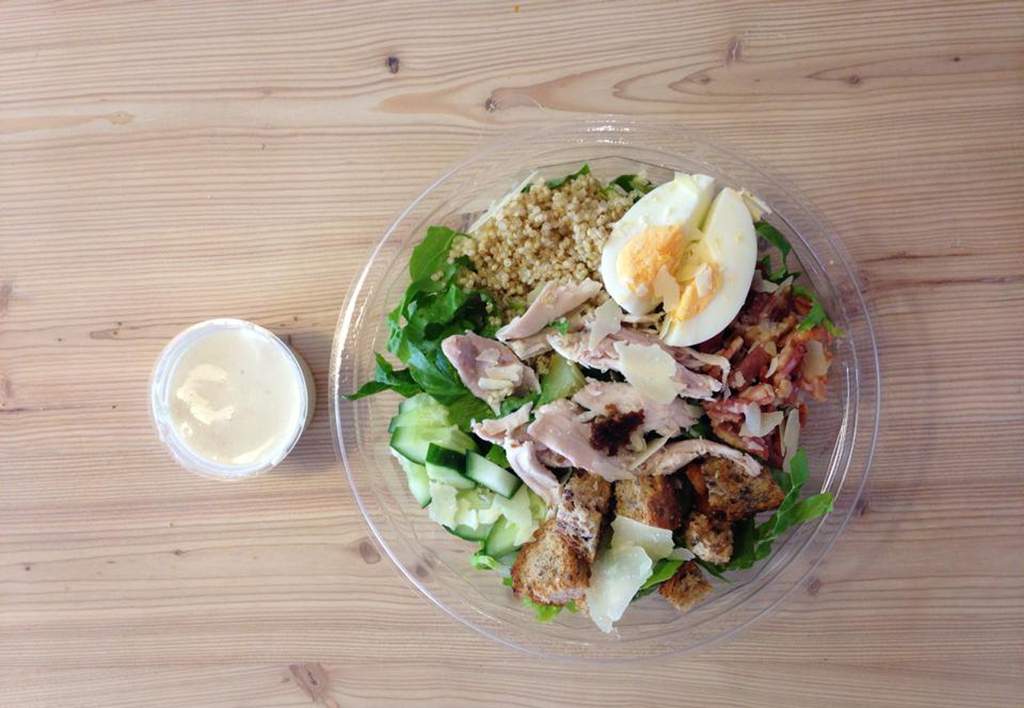 Catching on to the fact that the people of Wellington do care about what they put into their bodies, Seize is leading the charge against the plague of average coffee and cafes that still serve paninis a decade after they lost their novelty. For those who see salad as rabbit food, this could be the place that changes your mind. Seize's salads are substantial and filling, packed with a careful balance of bright, fresh tastes and textures. Choose from the menu of well-thought out salad bowls, or get innovative and create your own custom bowl. Carpe diem.
117 Lambton Quay, Thorndon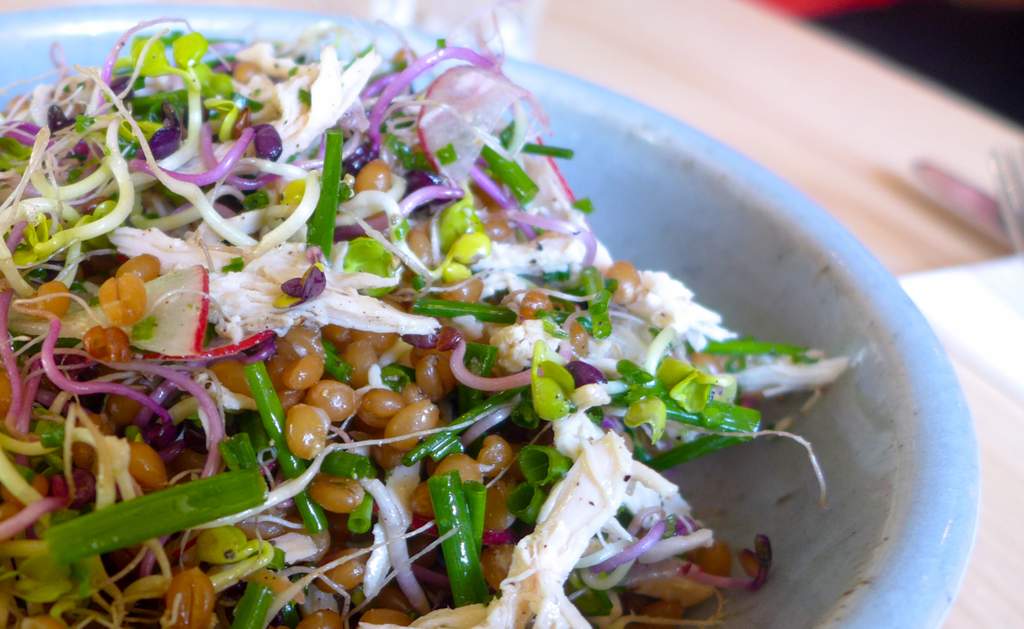 Loretta's menu revolves around fresh, seasonal produce and concentrates on vegetables and grains. So it's only natural that their salads make our top ten. Seasonal produce means a seasonal menu, but that's no trouble here. Prawn tails, tomato, basil pesto and watercress ($17.50) and roasted cauliflower, broccoli, spinach and sunflower seeds ($17.50) are current hot picks.
181 Cuba Street, Te Aro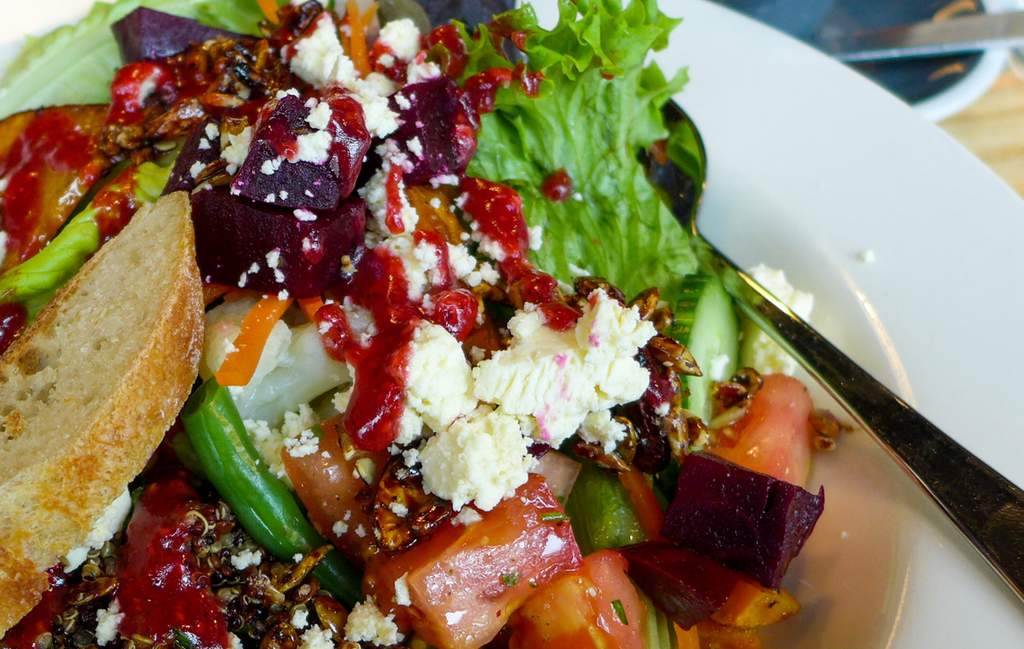 Thinking I was reasonably adept in the kitchen, and 'how hard can it be to cut up some vegetables', I tried to recreate Prefab's salad at home. I couldn't have been more wrong. Apparently there's a lot more to a salad than chopping up vegetables and throwing them in a bowl with a drizzle of vinaigrette on the top. Prefab's menu revolves around fresh, seasonal produce and concentrates on vegetables and grains. I believe the combinations change quite often, but mine had pomegranate seeds in it and alongside the salmon, it was heavenly. And they call it a salad!
14 Jessie St, Te Aro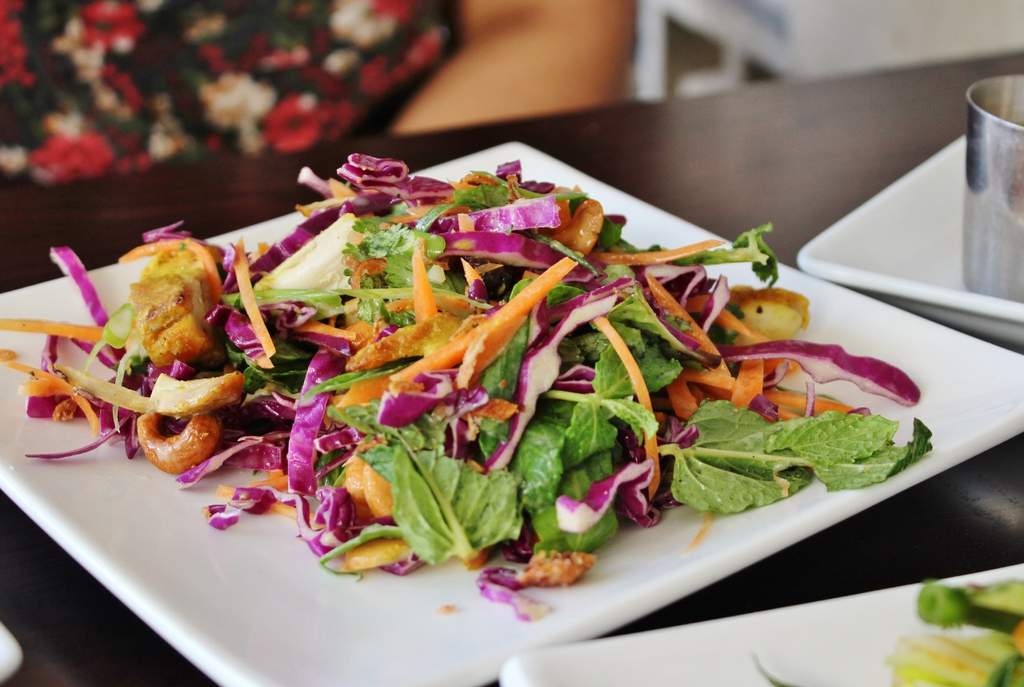 Better known for its cocktails (2-for-1 on Wednesday) and blue cheese wontons ($12), Chow has tackled the humble salad, wrestled it to the ground, and doused it in deliciousness. The 'fresh' section of their menu is worth due consideration, with carefully balanced mouth-wateringly good tastes and textures. I can vouch for the grilled free range chicken salad with roasted cashews, red cabbage and coriander ($19), and am going to stick my neck out and include the Pekin duck lettuce cups ($15) in this salad haul, too, because surely the lettuce is a qualifier, and I can't help but mention them whenever I hear the word Chow. (Pssst, they also have 2-for-1 meals on Mondays).
45 Tory St, Te Aro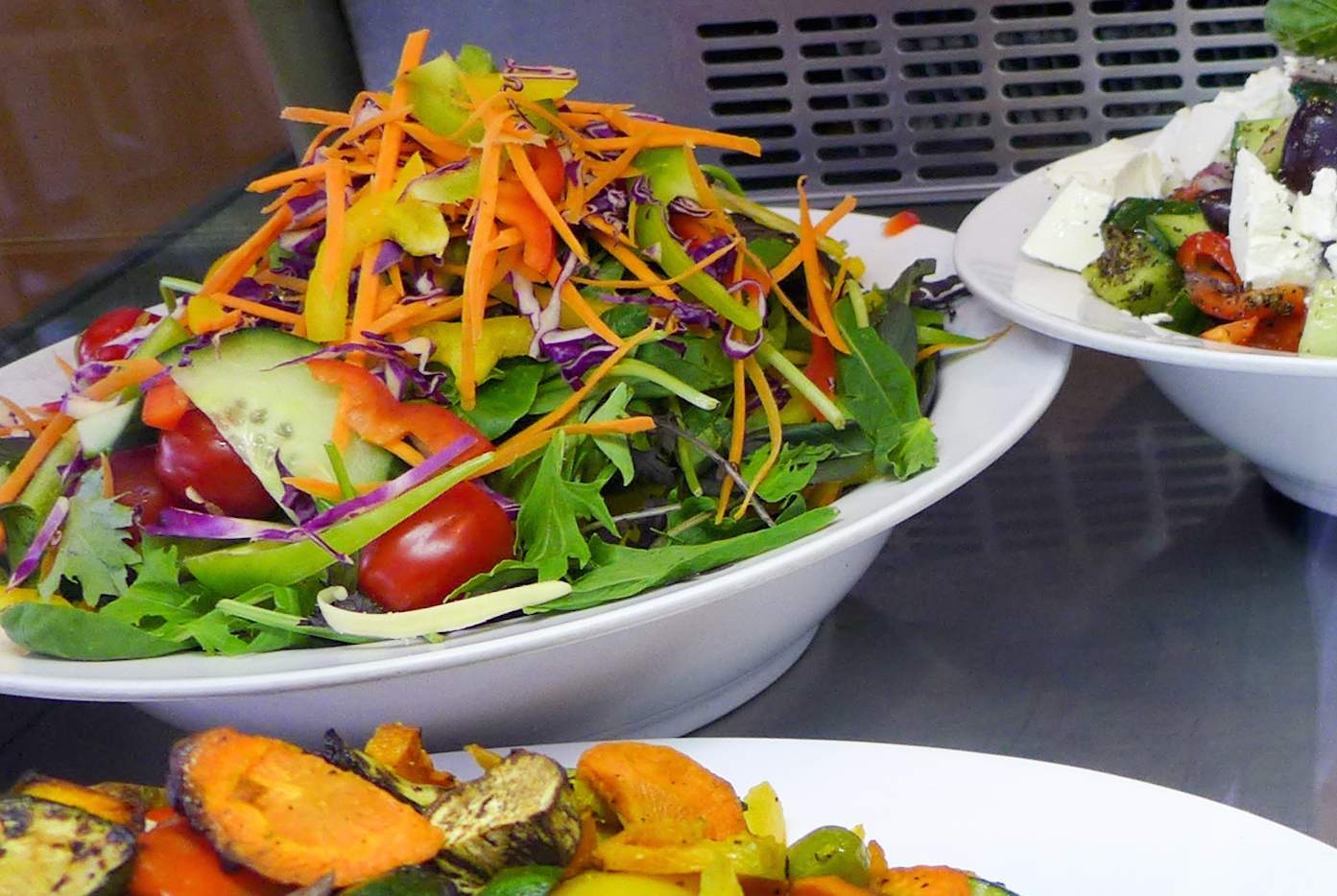 Dixon St Deli is one of the Wellington greats to bear in mind when you're with a group with randomly assorted taste. Somehow they are miraculously able to deliver consistently delicious meals from a counter that seems to span on forever and ever. The salads are fresh and generously proportioned – the chicken in the chicken salad is by no means a token gesture. Ordering from the counter means you can see exactly what you're getting yourself into.
45 Dixon Street, Te Aro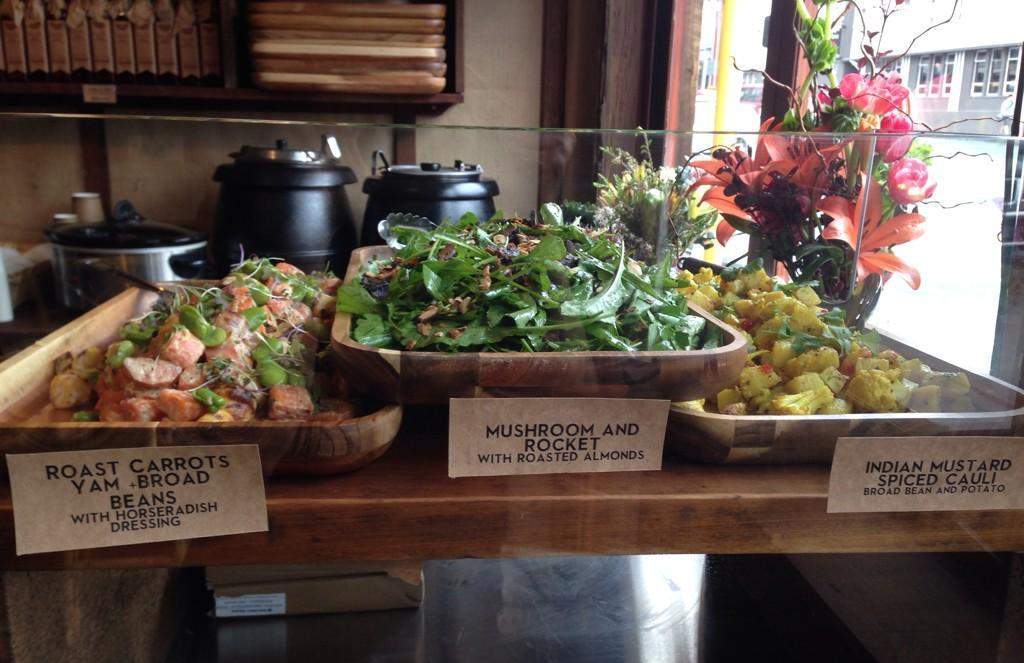 Salads may not be the first thought that springs to mind when you hear the name House of Dumplings, but it should definitely be the second. As an optional side to accompany your dumplings, or simply on their own, these salads are so flavoursome and interesting that they defy every genre constraint ever placed on the word 'salad'. Priced between $6 and $9 depending on size, this is a bargain to rival a 70%-off sale at the Briscoes across the road.
117 Taranaki Street, Te Aro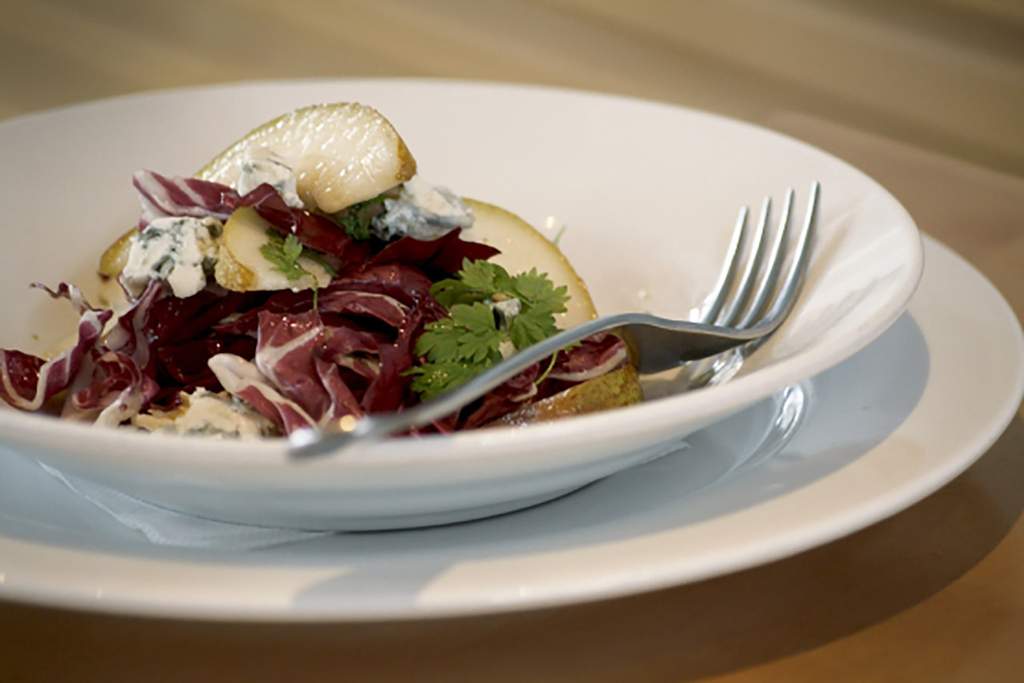 The salads at Nikau have acquired the same epic proportions and style as the works at the neighbouring City Gallery. The golden beet and lentil salad, with sorrel yoghurt ($11) and green bean salad, with egg, capers, bread and butter pickles ($12) are both fine culinary accompaniments for the culture-filled setting and demonstrate an unapologetic use of flavour. They have an ever changing seasonal menu, meaning your salad selections from this cafe will stay interesting week-in week-out.
101 Wakefield Street, Te Aro

Photo credit:
Wheat Berry Salad at Loretta, Acme Salad at Prefab - photos by Miso Peckish
Gruff Junction blue cheese salad at Nikau - photo by Eat and Greet
Published on March 03, 2015 by Penny Gault