The Five Best Markets in Wellington
Discover your inner locavore at these taste-filled spots.
Whether you're a student, tourist, yopro or have kiddies in tow, you really can't beat Welly's markets for a cheap and cheerful weekend excursion. Forget forking out for expensive food and overpriced entertainment, hit up these vibrant markets for street eats, fruit and veg and a taste of local life.

Weekends are made for easy eats. If you're anything like me and prefer to avoid any form of cooking, then the Wellington Night Market could be your new best mate. Tucked away in Left Bank on Fridays and on lower Cuba Street on Saturday nights, the night market buzzes with energetic vendors who slice, dice and sling their wares for happy punters. From Mexican to Indonesian, Moroccan to Chinese, these markets are bursting with international flavours. It's like taking a culinary world trip right from the comfort of Cuba Street. There's oodles of fast and friendly food to choose from — the epic Chinese crepes by Mr Circle or spicy noodles from Garuda Food Truck get the tick. All of this sizzling cuisine is served with a generous helping of colour and culture. Expect to see lanterns galore, jaunty characters as well as local buskers playing as the crowds chow down. Open until 11pm both nights, this is the perfect pitstop for dinner or a late night feed after a few bevvies.
Fridays, 5-11pm, Left Bank Cuba Street // Saturdays, 5-pm, Lower Cuba Street.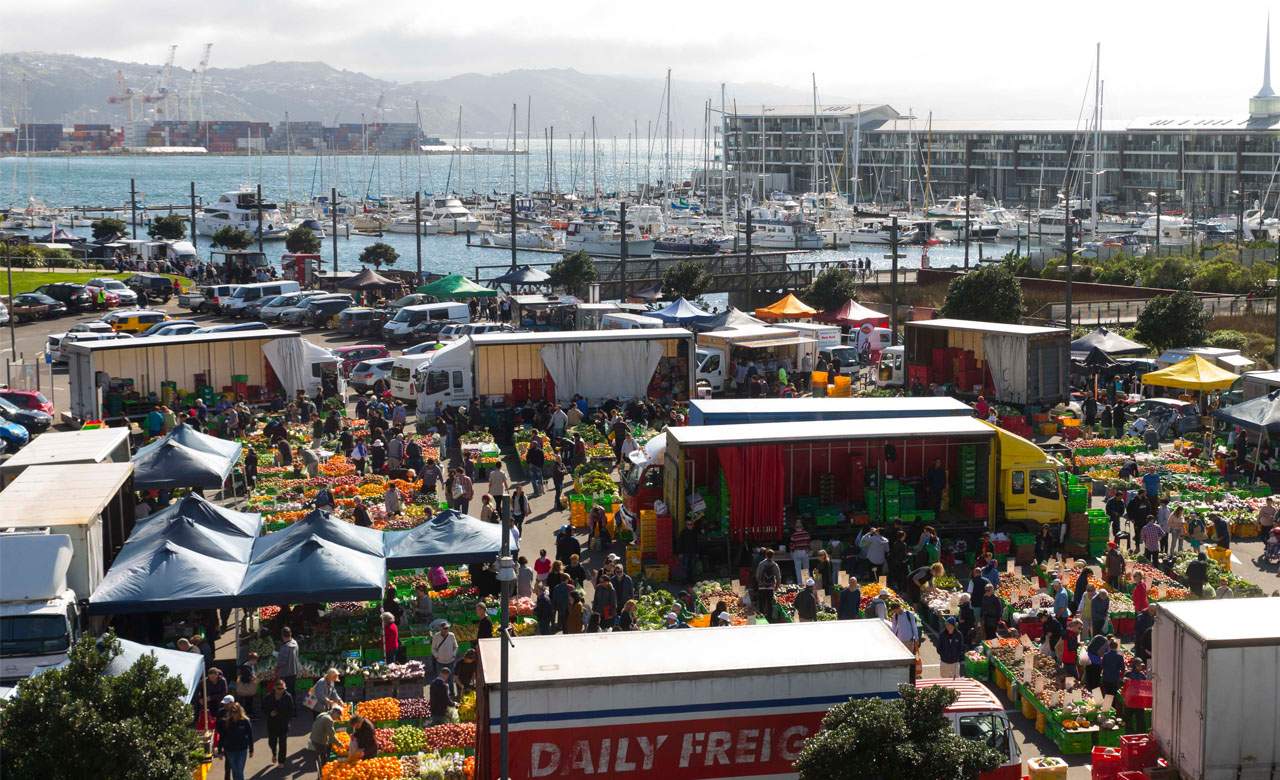 Almost as popular as that other Sunday ritual, this iconic market regularly attracts thousands of Wellingtonians looking for a fresh start to the week ahead. Rain or shine, hungry locals flock to the waterfront to get their weekly fix of fresh produce and food truck fare. From pizza slingers to waffle flippers, the cheerful vendors dish up good chat and top nosh. If you're hunting for a post-Saturday night remedy, you can't go past the seriously good souvlaki from the Greek Food Truck or Food for the People's beaut bacon butties. Hangover be gone. For a sweet hit, tuck into Dutch delights by Montfoort or frozen treats by Berry N Ice Cream. Grab a bite, find a perch and watch the world go by. After you're fed and watered, fill up your reusable shopping bags with cheap fruit and veg, seafood straight off the boat or lovely locally made goodies including cheese, cakes and kombucha. Is there anything more wholesome?
Sundays, 7.30am-2pm (1pm in winter), Cable Street, beside Te Papa.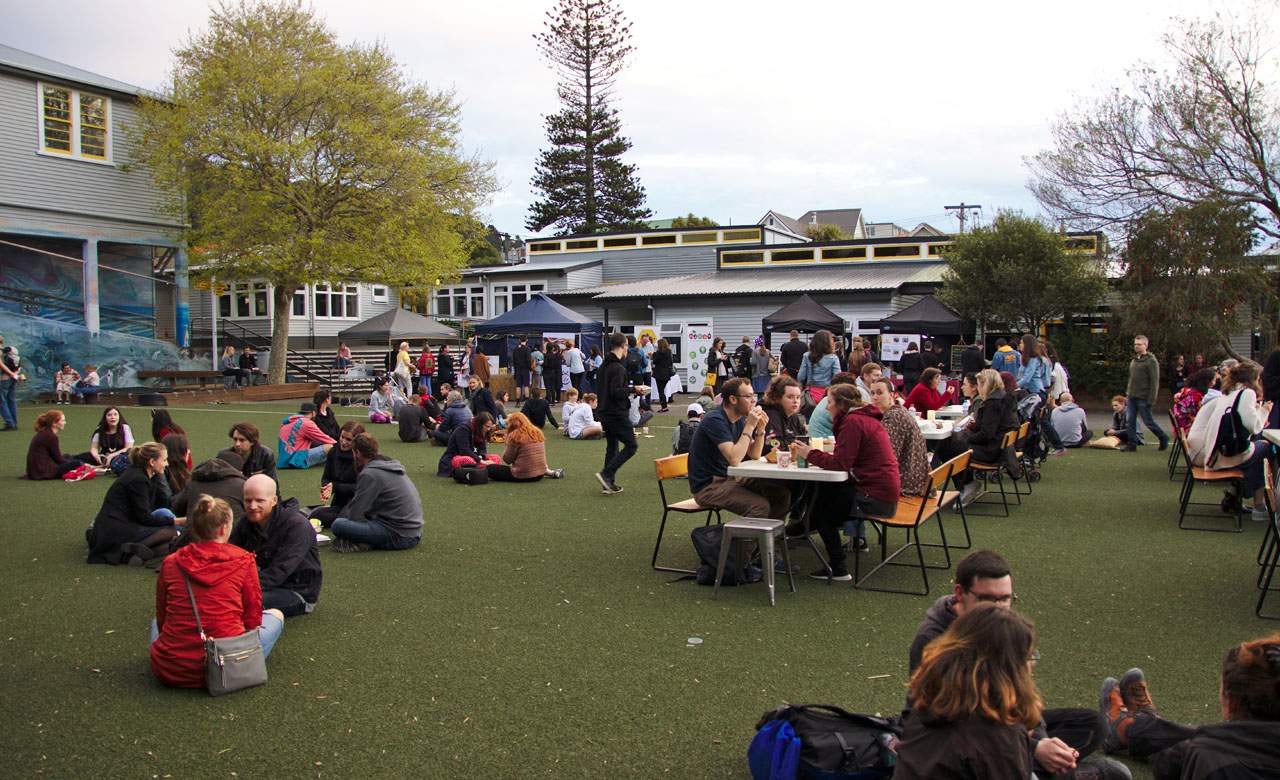 Whether you're a card-carrying vegan or just love delicious food, you'll find plenty of tasty plant-based eats to munch on at this monthly night market. Started in 2017 by the owner of Sweet Release Cakes and Treats, Vegan Vault is the latest to join Wellington's market lineup. This bustling market now has 29 regular vendors on rotation, with a good mix of food, crafts and charity stalls. Everything is reasonably priced, so it's entirely achievable to eat your way around a few of them. Nab some sizzling satay skewers and seitan 'pork' buns from Aroha, tuck into tacos from Taco Addicts or a spicy wrap from Roti Bay and finish off with a Sweet Release brownie. With food in hand, settle into a picnic table, listen to local musos and enjoy the low-key, community vibe. The Vegan Vault team has recently launched a nifty 'borrow a fork' initiative to help curb plastic waste, and BYO food container is encouraged.
First Saturday of every month, 6-9pm, Clyde Quay School, Elizabeth Street (koha entry).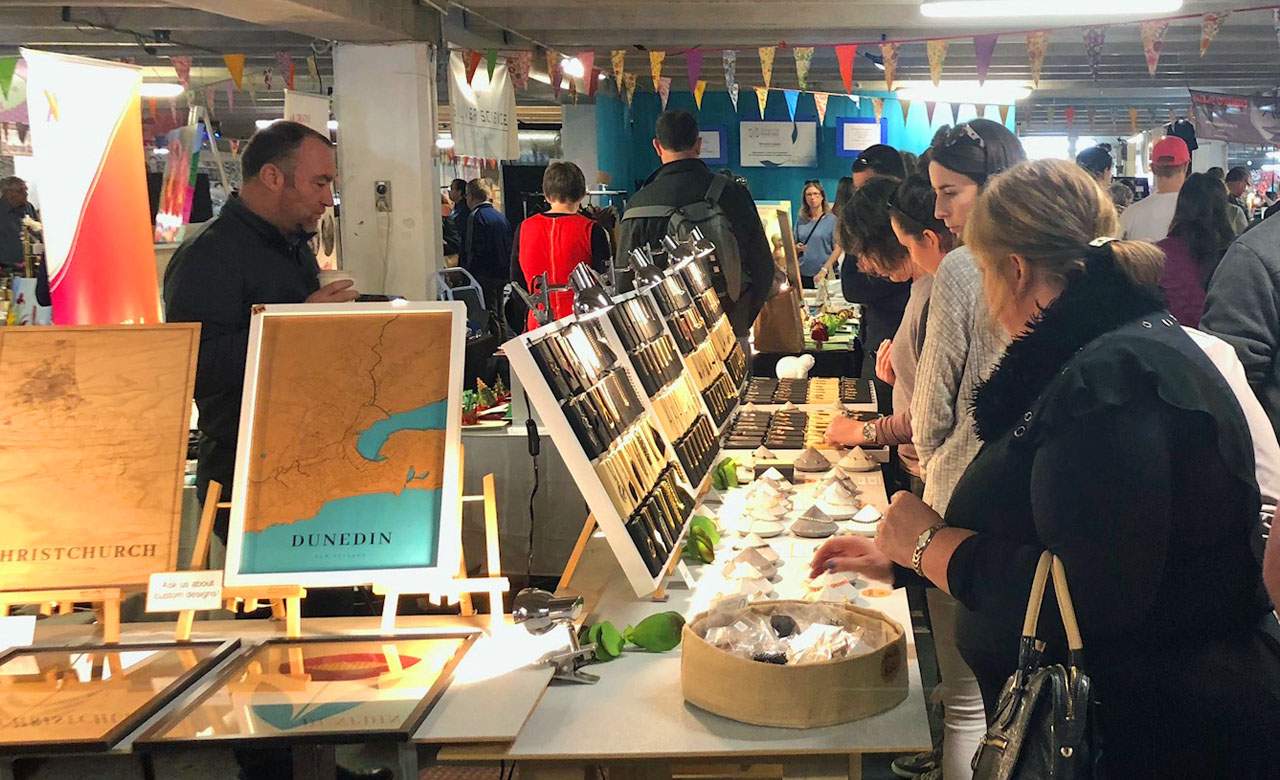 Hidden beneath Frank Kitts Park, the Wellington Underground Market is a gem worth uncovering. Showcasing Wellington's creative folk, this arts and crafts market is chock-full of uber talented artisans, designers, makers and bakers, proudly displaying their creations. With anywhere between 70 and 100 stalls, this is the ideal place to pick up uniquely Wellington gifts for your favourite people or acquire a few treasures for yourself. Funky fashion, homewares and artworks, you'll find it all here. There's also an appetising range of street food on offer to keep the hunger at bay while you shop up a storm. The Underground Market champions the creative community, so you can totally justify your spending spree knowing that you're doing your bit for local businesses. In the lead up to Christmas, the Wellington Underground Market will be putting on special festive markets on Saturdays and Sundays in December. Pressie shopping sorted.
Saturday 10am-4pm, under Frank Kitts Park.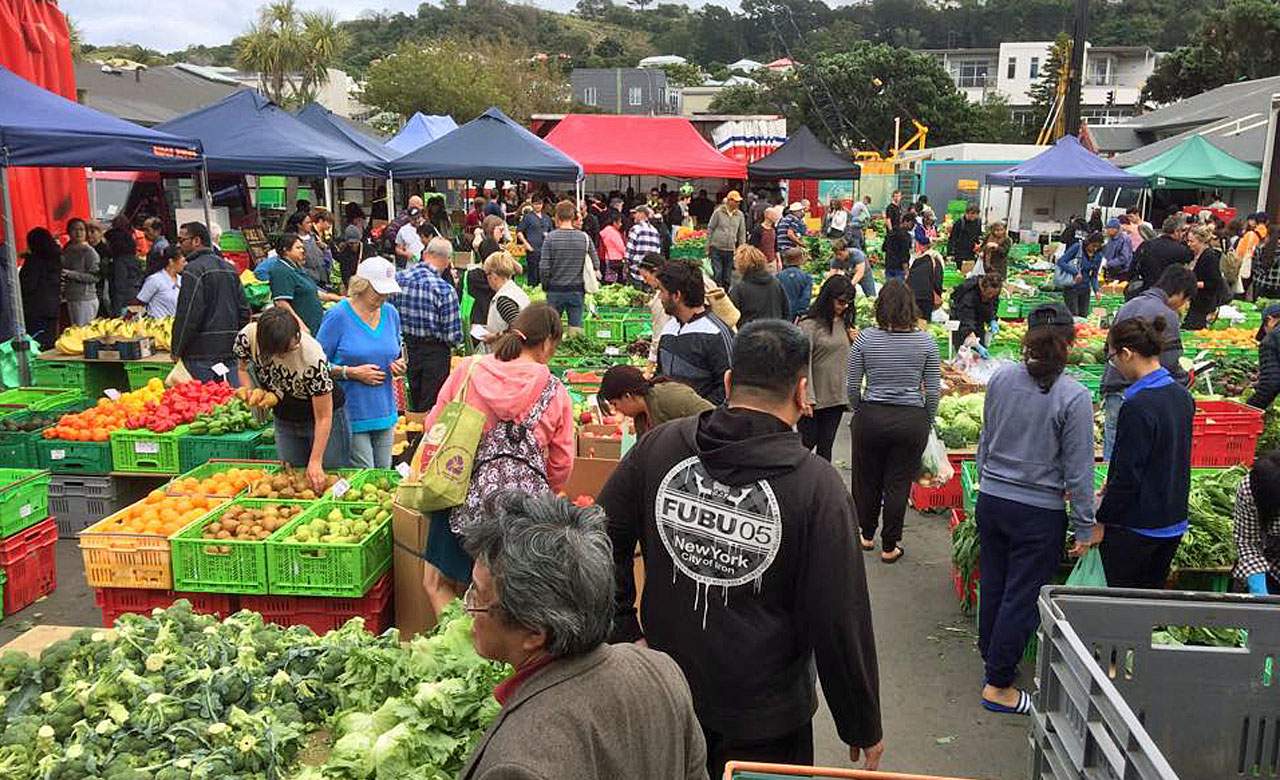 THE SUBURBAN MARKET: NEWTOWN FRUIT AND VEGETABLE MARKET
Savvy Wellingtonians who like to start their weekend right head for the Newtown Fruit and Vegetable Market to get a haul of fresh goodies. Open every Saturday at Newtown School, this humble market is a mighty good spot for your fruit and veggie fix, and saves the mission into the city. Here you'll find stacks of quality produce at pocket-friendly prices, as well as a handful of food stalls if you're in need of a snack break. It's a lively market with a community feel and bundles of Newtown charm.
Saturday 7am-2pm, Newtown School, Mein Street.

Header image: Alison Armstrong.