FOOD & DRINK
The Ten Best Hangover Brunch Spots in Wellington
If you're running on three hours' sleep and feeling the effects of a wild night, these brunch spots have got you covered.
If there's one thing Wellingtonians have mastered, it's brunch. We're practically famous for it. We've got brunch spots for any occasion; the Sunday catchup, the bridal party, the family get-together, even the work outing. You name it, we've brunched it. So there's no surprise that if you've woken up after a slightly wilder night than normal, Wellington has got your bases covered. 


Hide away at Sixes and Sevens to ease your migraine with its low lighting and outdoor breeze. Have a delicious specialty coffee or three to relieve the tension and a zesty in-house juice to get your own juices flowing. Add a beetroot and falafel wrap, or a classic smashed avocado on toast and you'll be tossing those oversized sunglasses away in no time. Just what the doctor ordered.
51 Taranaki Street, Te Aro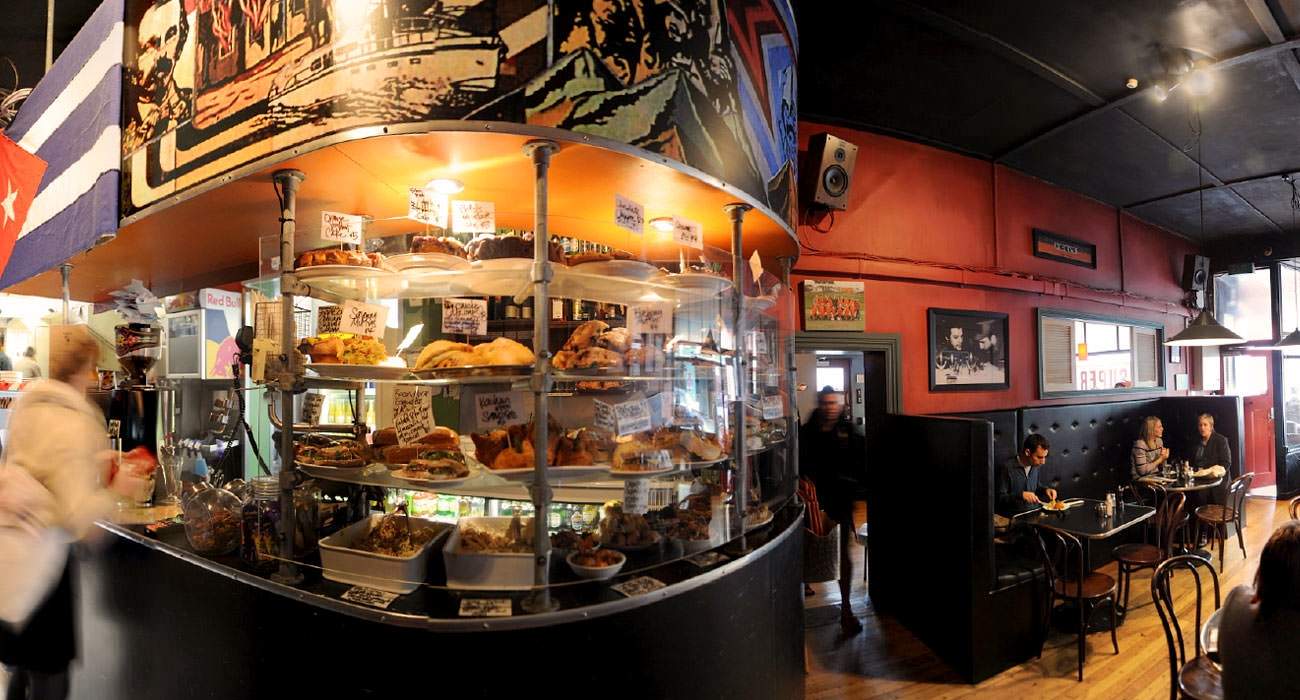 Riot in your stomach? Soothe the uproar with the kind of Cuban coffee that started a revolution. Or, if coffee isn't going to cut it, grab a giant shake in one of Fidel's mind-blowing flavours (Oreo, anyone?). Whether you need the full monty with hash brown, tomatoes, mushrooms and spinach on the side or if you're the kind who is better off with a strong espresso shot, you're sure to feel better after an hour at Fidel's. Sit outside to soak in the sun and take comfort around the many other still partly intoxicated folks seeking refuge at the brunch capital of Wellington.
234 Cuba Street, Te Aro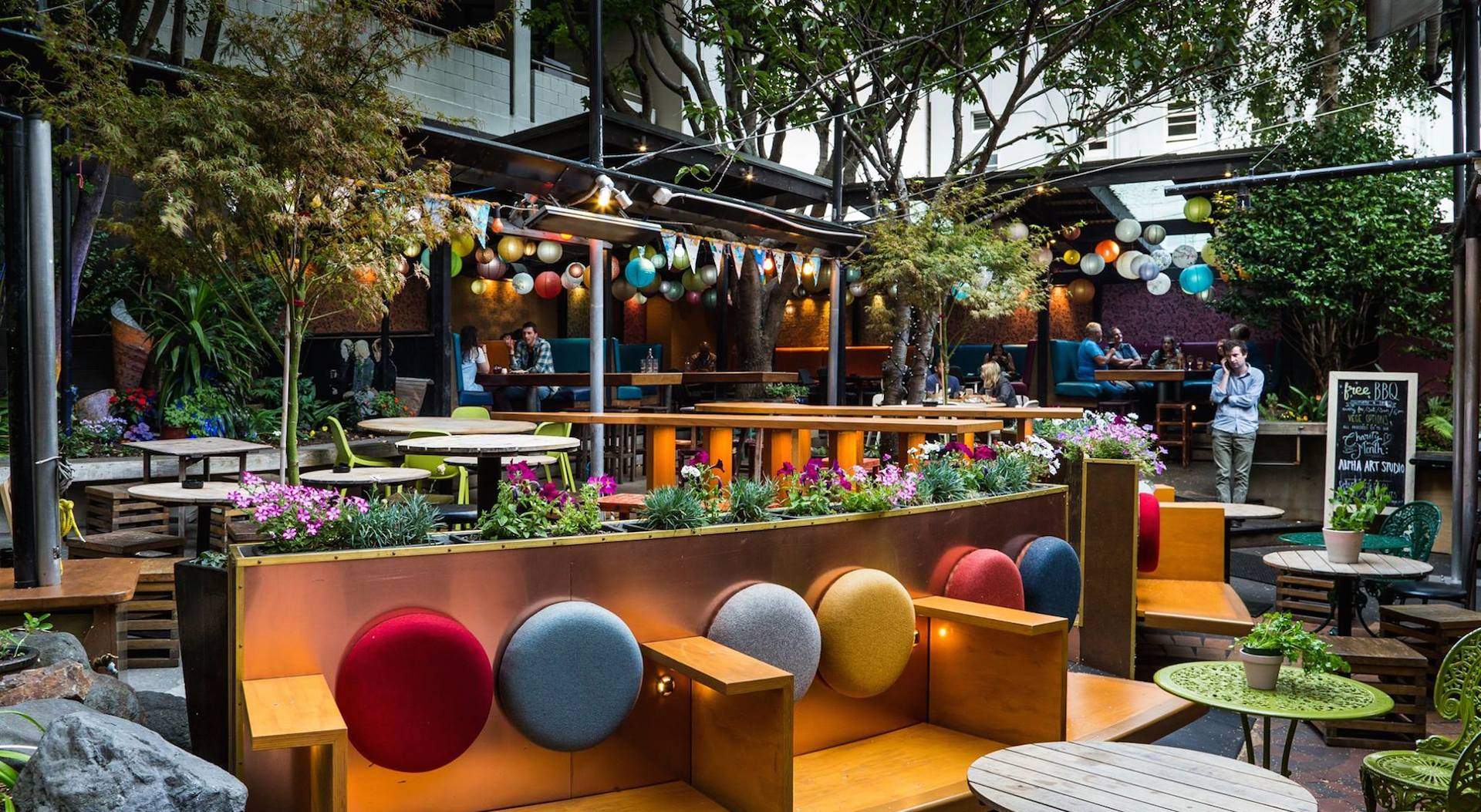 Whether it's plates of mouth-watering cabinet food or a three-course meal you're after, Southern Cross' menu will have you salivating like Pavlov's dog. If that's not an appetising thought, the scrumptious poke bowl or cubita platter should make up for it. Always packed to the rafters on the weekend, the race is on for professional brunchers from all over the region to claim a spot in the garden bar. Hop on the bandwagon and indulge in a drizzling chocolate dessert coated in a monstrous layer of icing to top off a fabulous weekend.
39 Abel Smith Street, Te Aro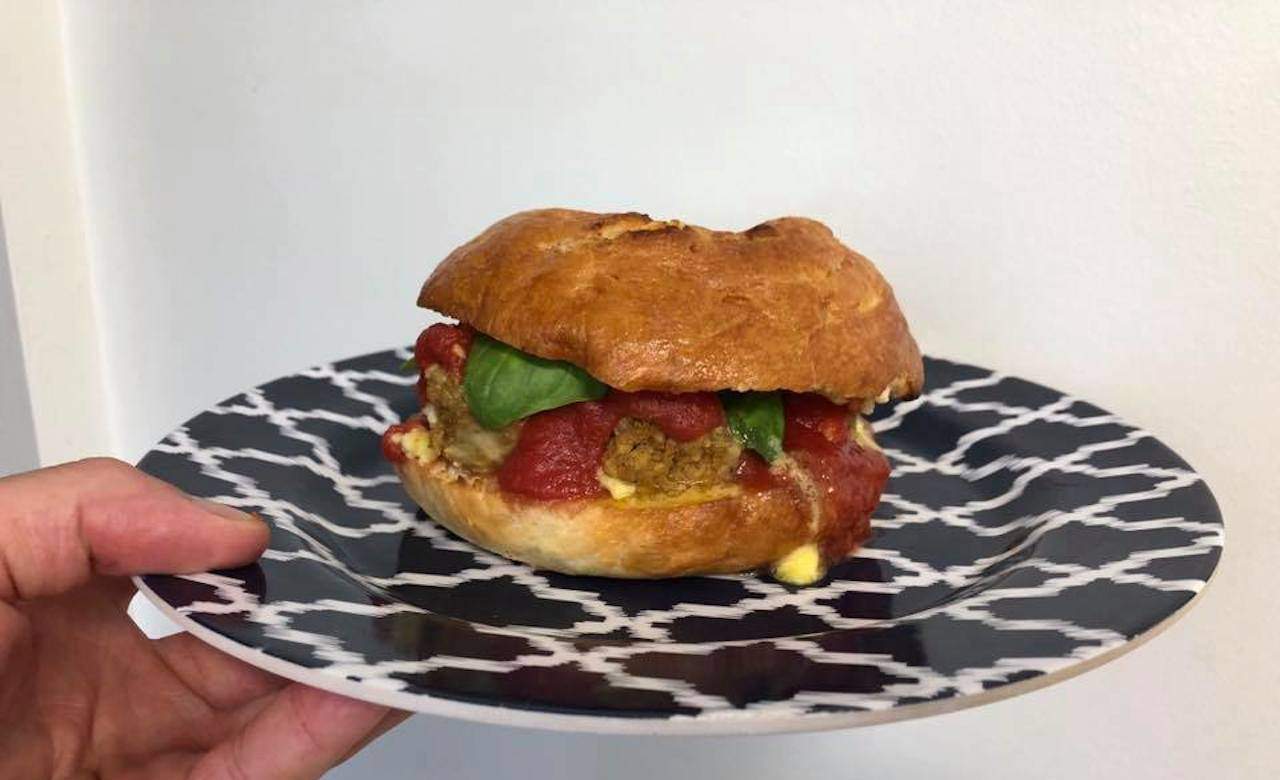 Late to work? Grab brunch on the go from Sweet Release to avoid calling in sick (again). Enjoy a delectable peanut butter brownie to start, with a filling "facon", lettuce and tomato bagel to override that naughty craving for a McMuffin. You're spoiled for options with coffee, too. A soy, almond or coconut latte topped with marshmallow foam should anesthetize your somewhat chronic "morning migraine". Besides, with the completely vegan menu, there's really no guilt in sneaking a second serving. On that note, perhaps a vegan Hershey's pie on your way out is in order? Yes, that should cure it.
134 Willis Street, Te Aro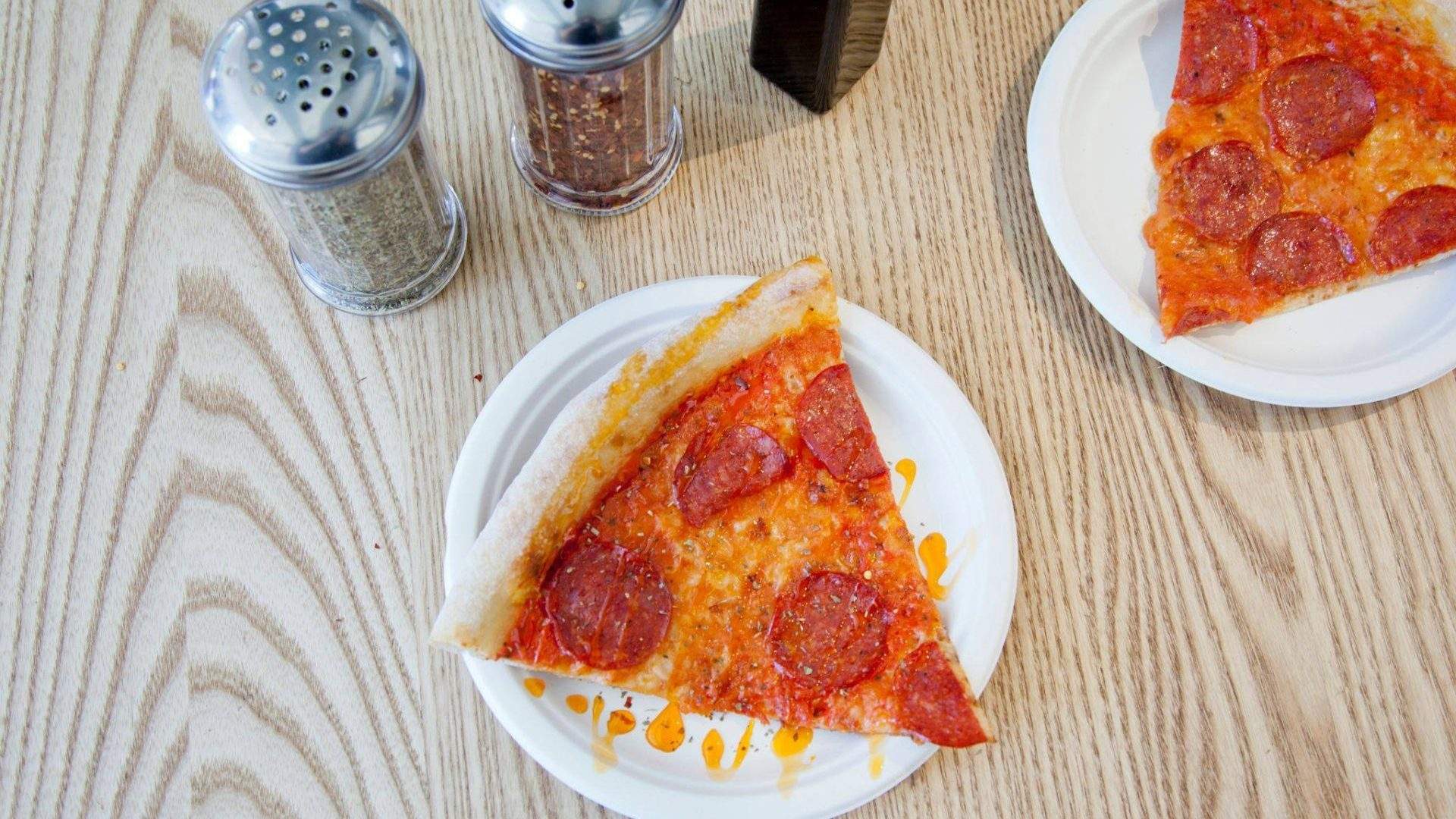 If you want to grab something on your way home in the morning and get out of sight quickly, Tommy Millions is the way to go. Down a coffee on Sunday morning while you're waiting for the world-famous-in-Wellington pizza to hit the menu at 11am. Try the pizza of the day and dip your toes in something new, or stick with your usual margherita. Now at three different locations in the city, it's the perfect forget-last-night-ever-happened brunch for one.
101/103 Courtenay Place / 142 Featherstone Street / 78 Willis Street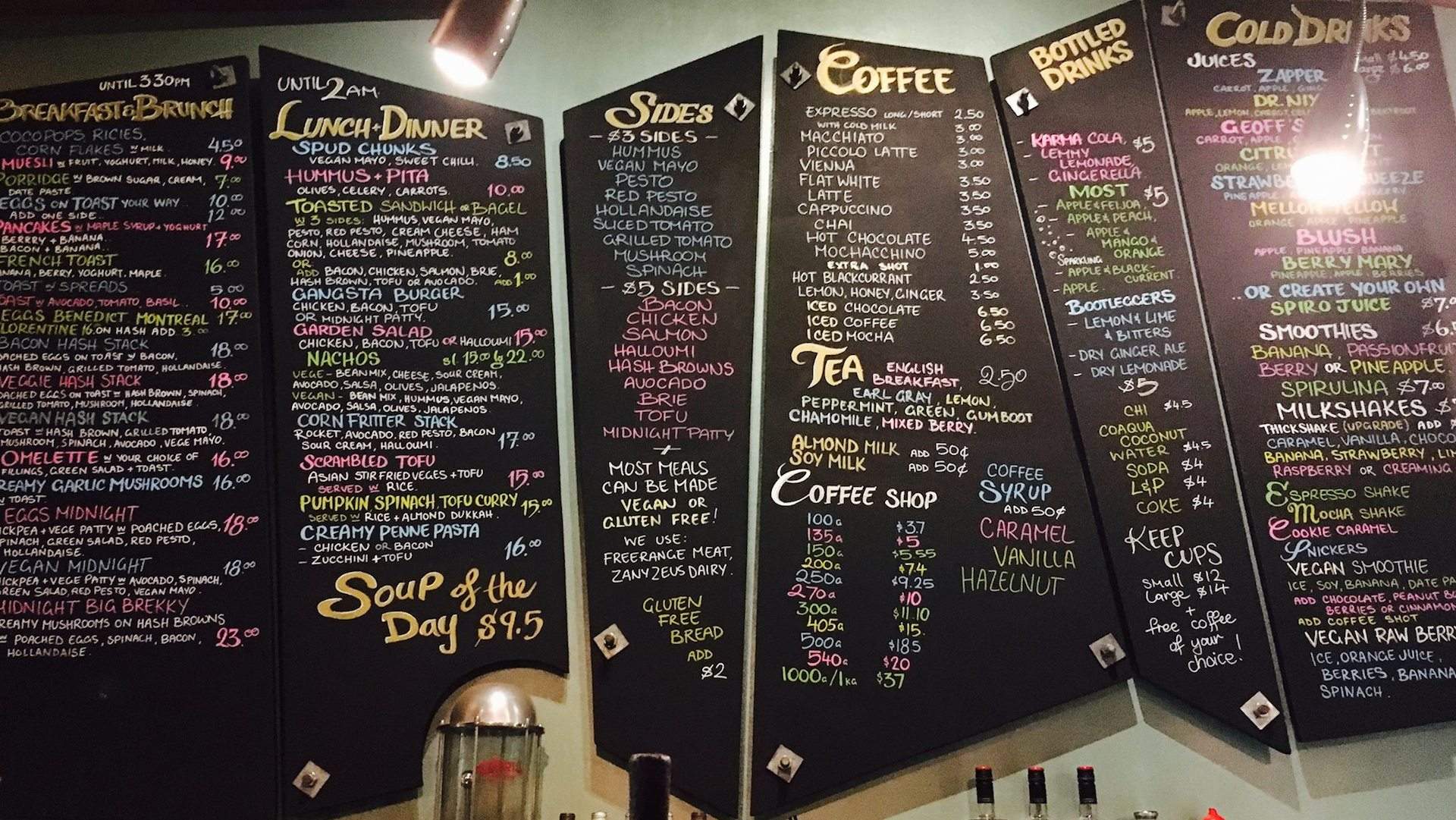 Midnight Espresso has a cult-like following and passionate regulars that could give Friends' Central Perk a run for its money. When a cafe this popular closes at 3am and opens at 7.30am, why bother attempting to make it to bed? Stay out all night and enjoy a specialty date-paste and berry smoothie for revival first thing in the morning. Let's face it; why wait until 11am if you can have the brunch menu for breakfast? Joey wouldn't.
178 Cuba Street, Te Aro


Sweetie, darling, sweetie. Prefab is an Absolutely Fabulous place to brunch for those who want to avoid all responsibilities for the day. The on-request bread and dip is simply divine. A double dose is suitable for any hangover, and a margherita (pizza, obviously) will hit the spot (although depending on your dedication to avoiding responsibilities, a margarita cocktail could be just what you need to take the edge off that nasty hangover).
14 Jessie Street, Te Aro


A quick bite of toasted ciabatta or five grain is the perfect remedy for the hangover you just don't have time for. Simply order a cup of their deliciously smooth coffee and while it's being prepared you can nip across the road to Moore Wilsons for your weekly supermarket shop. It's so close you'll be back just in time for your order of portobello mushrooms topped with succulent capsicum relish. Boom.
27 College Street, Te Aro


If your world has finally stopped swaying, pop down to Boat Cafe for a taste of the ocean without the nausea. Located on land, this café is shaped like a boat, but not actually on one – phew. Boasting staggering views of Wellington, it's a fabulous place to enjoy a berry smoothie or two, a big breakfast with hash browns and avocado on the side. Finish with a moist chocolate cake and you'll be back on your feet in no time. With such a spectacular location at Oriental Bay, why not opt for a refreshing dip in the ocean on the way home?
139A Oriental Parade, Oriental Bay


Located right next to the ocean in Lyall Bay, this vegetarian restaurant will jolt you right out of your stupor. Just throw on a pair of funky shades and no one will even notice that you're drifting in and out of consciousness at this hip establishment. Start by trying the most extravagant veggie platter you've ever laid your eyes on, and move on through the menu with the world's most scrumptious vegan burger that tastes exactly like the real thing, only better. Once you've discovered The Botanist, you'll never have trouble getting out of bed after a night out again.
219 Onepu Road, Lyall Bay
Published on March 27, 2018 by Sarah Arnold-Hall