FOOD & DRINK
Where to Find the Best Ramen in Wellington
Five bowls of piping hot noodles to get you through the colder months.
Ramen; it's one of those dishes where (almost) anything goes. This Japanese bowl of soul has bubbled onto Wellington's food scene and surged in popularity. If you're not familiar with ramen, allow me to get you up to speed. Think slippery noodles immersed in a bath of salty broth (usually a pork or chicken-based) with delicately meats, vegetables and even an egg for good measure. It's everything you need — and more. Welcome to Wellington's world of ramen.

Taking the ramen scene by absolute storm, this list wouldn't be complete without The Ramen Shop – and I can see why. Every bowl is full to the brim with love, passion and dedication. The noodles are lovingly made fresh, the broth is creamy and rich which is a result of the timely process to make it, and the vegetables and meats are organic and free-range. Each bowl of ramen is truly a multifaceted creation of bold flavour. The tonkatsu was divine. Thick slabs of juicy pork belly? Yes, please. With a selection of vegetarian and vegan options, too, there's a bowl for everyone. What's best, The Ramen Shop will no longer serve just the Newtown community, they're opening up on Victoria Street shortly. Get ready to dive in and drench your tongue in some seriously sensational ramen.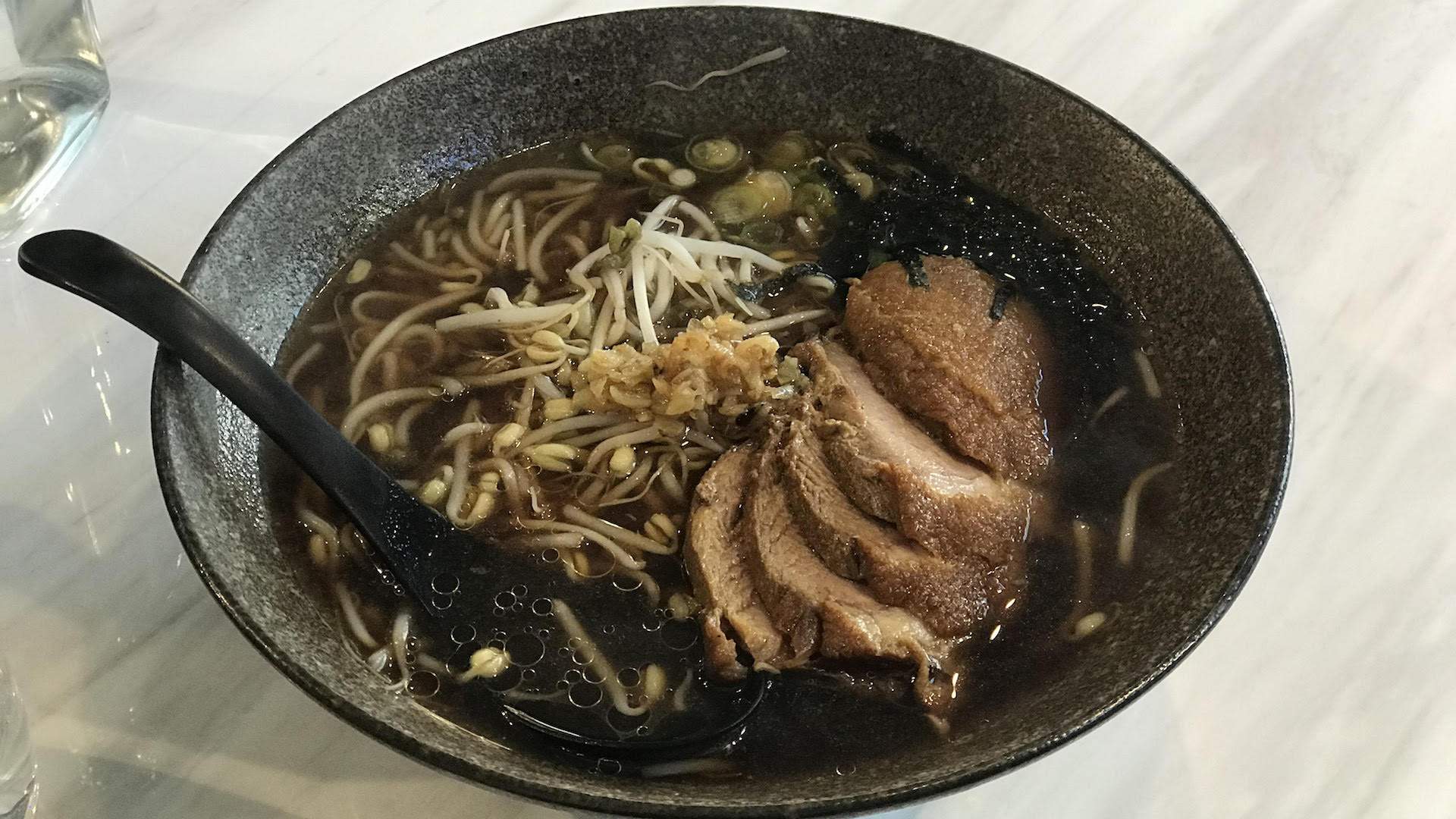 I could've cannonballed into the pool of ramen served in front of me. Sweet and salty broth sloshed over the edges while a generous serve of sliced braised duck breast floated amongst the jungle of noodles. The distinctive taste of duck permeated through the concoction making it a certified belly warmer. Unfortunately, there were no stand alone vegetarian options (I'm sure if you ask they can fix that for you). Although a bit pricier than the others on this list, you're certainly getting bang for your buck.


Although unassuming from the outside, Hey Ramen packs a punch for your Willis Street lunch break ramen fix. Ordering the spicy beef ramen, it came laden with sweet corn, sprouts, half a hardboiled egg, chewy noodles and some thinly sliced beef. The corn provided a sweet reprieve from the salty broth. Although it was meant to be spicy beef, I'd recommend dashing in some chilli oil to get your spice kick. A generous serving, this run-of-the-mill ramen is great to grab and go.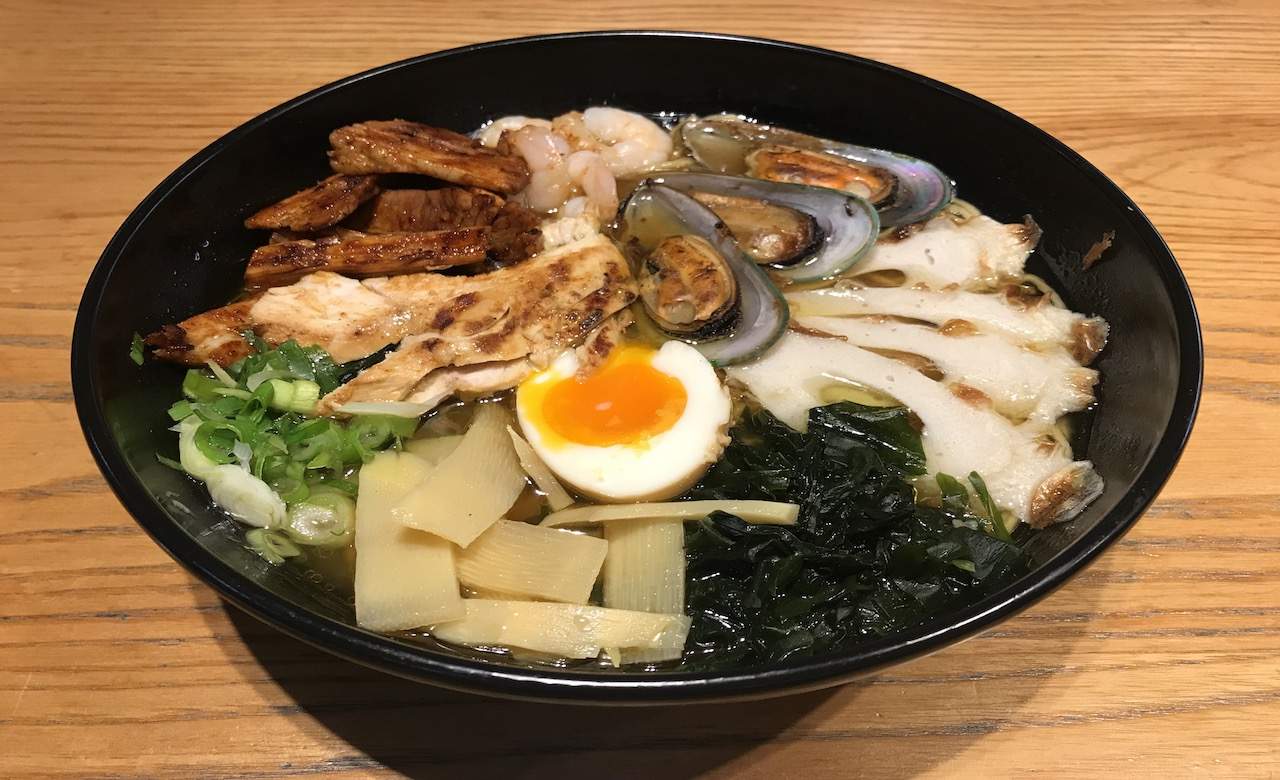 The Wagamama ramen is everything. Literally. Think pork, mussels, prawns, chicken and sprouts bathing in a luxurious and redolent cauldron of chicken broth. Buttery and savoury, really treat yourself with this trough of nourishing goodness. Suck on some fabulously textured noodles, slurp up the seemingly never-ending soup and enjoy tastes from the surf to the turf. Unlike many of the other ramen offerings, this one isn't as salty as the Sea of Japan, but be aware, the rich flavours of the diverse ingredients will make it impossible to put those chopsticks down. What's really cool about Wagamama is that you can customise your own ramen. The noodles stay the same, but you can make it spicy, choose a lighter broth, or opt for a reduced yet richer broth. The world's your oyster...er, bowl of ramen?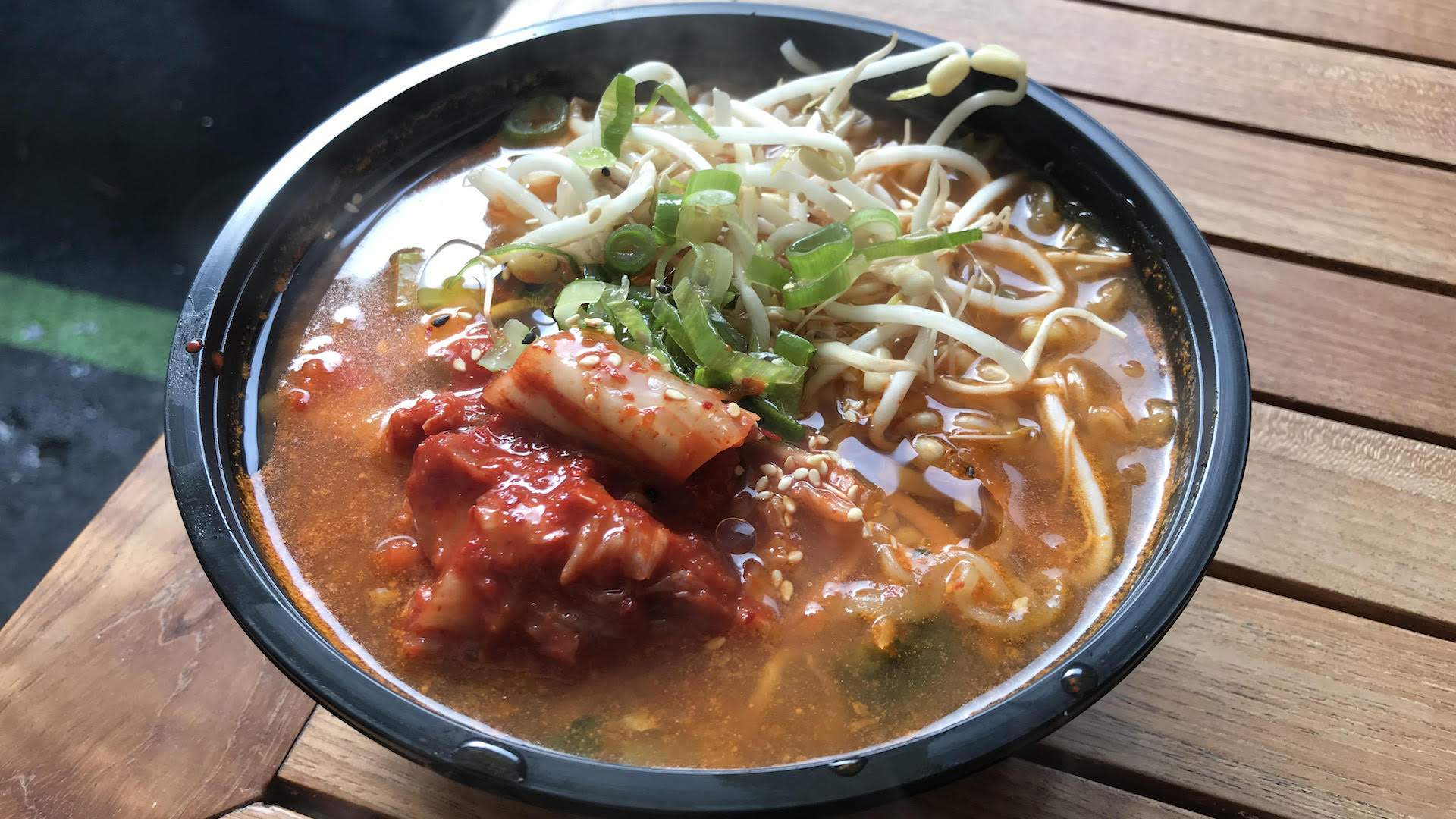 Yes, ramen may be a delight gifted to the world by Japan (via China), but by no means should you turn your nose up at Miss Kangsta. Miss Kangsta has become one of Wellington's favourite Korean hole-in-the-wall. Located in the Capital Markets, it makes a great lunch break solution — or any meal solution, actually. Although serving up classic pork, beef and chicken ramen, I recommend opting for the kimchi ramen. A surefire Korean twist on the Japanese classic. Tangy and crispy kimchi provide a refreshing crunch and the chilli flakes serve a satisfying spice buzz on your lips. The soup was fabulous, think more of a hot and sour/tom yum situation. Perfect to warm up with on a winter's day.

Header image: The Ramen Shop.
Published on July 24, 2018 by Jonathan Brumley